Adult Large Dog
Complete feed for dogs - For  adult large breed dogs (over 25 kg) - From 15 months old to 5 years old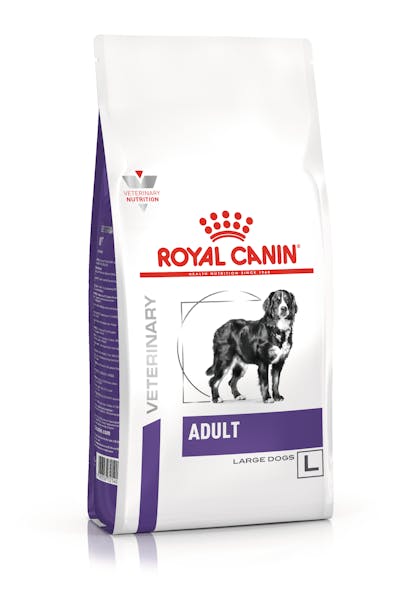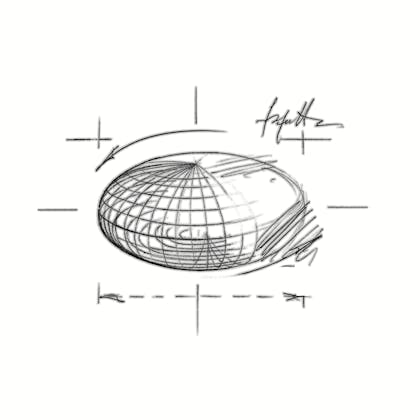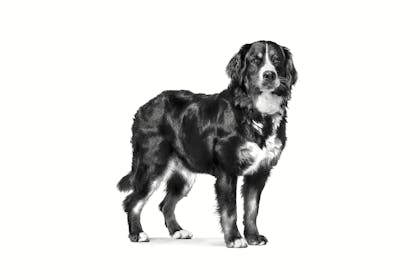 BONE & JOINT SUPPORT

Formulated to help maintain healthy bones and joints.

DIGESTIVE HEALTH

A highly digestible formula with prebiotics to support healthy digestion.

ANTIOXIDANT COMPLEX

Enriched with a blend of antioxidants to help neutralise free radicals.
Working towards a sustainable future
Our belief that pets make our world better inspires and gives life to our purpose of making a better A BETTER WORLD FOR PETS ™
Discover more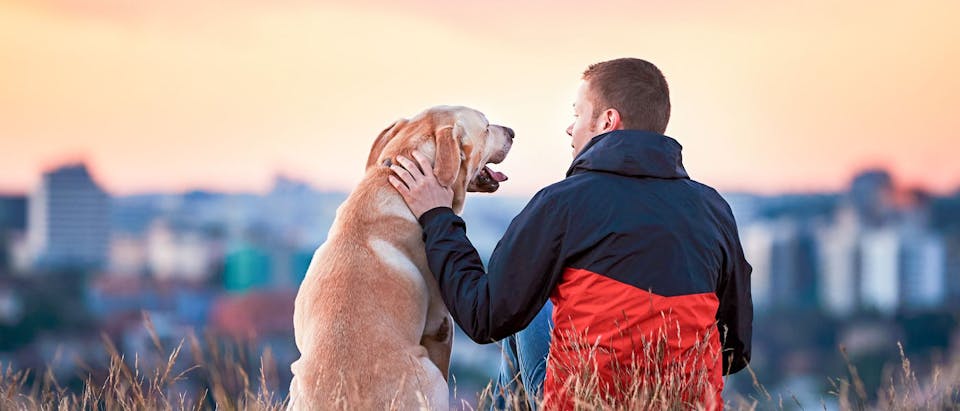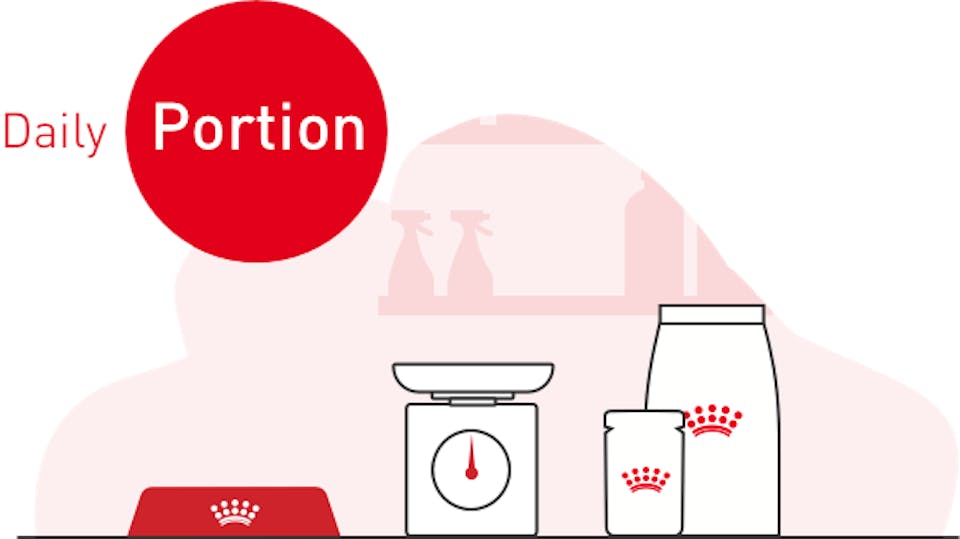 Discover our tool that calculates the daily portion for your pet. Fill in your pet's information and you will get their daily feeding recommendation. In case of weight issues, do not hesitate to consult your vet to adapt this portion. Note that this feeding recommendation is more precise than the feeding table, therefore the values may slightly differ.
Calculate
RECOMMENDATIONS: Follow your veterinarian's nutritional recommendations.

COMPOSITION: Maize, dehydrated poultry protein, wheat flour, animal fats, wheat gluten**, rice, hydrolysed animal proteins, dehydrated pork protein, beet pulp, minerals, soya oil, fish oil, vegetable fibres, fructo-oligo-saccharides (0.49%), glucosamine from fermentation (0.099%), marigold meal, hydrolysed cartilage (source of chondroitin) (0.00096%).

ADDITIVES (per kg): Nutritional additives: Vitamin A: 21500 IU, Vitamin D3: 1000 IU, Iron: 39 mg, Iodine: 3.9 mg, Copper: 12 mg, Manganese: 51 mg, Zinc: 130 mg, Selenium: 0.07 mg - Technological additives: Clinoptilolite of sedimentary origin: 10 g - Preservatives - Antioxidants.

ANALYTICAL CONSTITUENTS: Protein: 25.0%, Fat content: 17.0%, Crude fibres: 1.8%, Taurine: 0.19%, Vitamin E: 480 mg/kg, EPA/DHA: 0.3%

* L.I.P.: protein selected for its very high digestibility.

FEEDING INSTRUCTION: see table. Water should be available at all times. Batch number, factory registration number and best before date: see information on packaging. To be stored in a cool, dry place.​

RECOMMENDATIONS: Follow your veterinarian's nutritional recommendations.

COMPOSITION: Maize, dehydrated poultry protein, wheat flour, animal fats, wheat gluten**, rice, hydrolysed animal proteins, dehydrated pork protein, beet pulp, minerals, soya oil, fish oil, vegetable fibres, fructo-oligo-saccharides (0.49%), glucosamine from fermentation (0.099%), marigold meal, hydrolysed cartilage (source of chondroitin) (0.00096%).

ADDITIVES (per kg): Nutritional additives: Vitamin A: 21500 IU, Vitamin D3: 1000 IU, Iron: 39 mg, Iodine: 3.9 mg, Copper: 12 mg, Manganese: 51 mg, Zinc: 130 mg, Selenium: 0.07 mg - Technological additives: Clinoptilolite of sedimentary origin: 10 g - Preservatives - Antioxidants.

ANALYTICAL CONSTITUENTS: Protein: 25.0%, Fat content: 17.0%, Crude fibres: 1.8%, Taurine: 0.19%, Vitamin E: 480 mg/kg, EPA/DHA: 0.3%

* L.I.P.: protein selected for its very high digestibility.

FEEDING INSTRUCTION: see table. Water should be available at all times. Batch number, factory registration number and best before date: see information on packaging. To be stored in a cool, dry place.​

RECOMMENDATIONS: Follow your veterinarian's nutritional recommendations.

COMPOSITION: Maize, dehydrated poultry protein, wheat flour, animal fats, wheat gluten**, rice, hydrolysed animal proteins, dehydrated pork protein, beet pulp, minerals, soya oil, fish oil, vegetable fibres, fructo-oligo-saccharides (0.49%), glucosamine from fermentation (0.099%), marigold meal, hydrolysed cartilage (source of chondroitin) (0.00096%).

ADDITIVES (per kg): Nutritional additives: Vitamin A: 21500 IU, Vitamin D3: 1000 IU, Iron: 39 mg, Iodine: 3.9 mg, Copper: 12 mg, Manganese: 51 mg, Zinc: 130 mg, Selenium: 0.07 mg - Technological additives: Clinoptilolite of sedimentary origin: 10 g - Preservatives - Antioxidants.

ANALYTICAL CONSTITUENTS: Protein: 25.0%, Fat content: 17.0%, Crude fibres: 1.8%, Taurine: 0.19%, Vitamin E: 480 mg/kg, EPA/DHA: 0.3%

* L.I.P.: protein selected for its very high digestibility.

FEEDING INSTRUCTION: see table. Water should be available at all times. Batch number, factory registration number and best before date: see information on packaging. To be stored in a cool, dry place.​

ANALYTICAL CONSTITUENTS: Protein: 25.0%, Fat content: 17.0%, Crude fibres: 1.8%, Taurine: 0.19%, Vitamin E: 480 mg/kg, EPA/DHA: 0.3%

| | | | BODY CONDITION | | | |
| --- | --- | --- | --- | --- | --- | --- |
| | THIN | | NORMAL | | OVERWEIGHT | |
| DOG'S WEIGHT (kg) | grams | cups | grams | cups | grams | cups |
| 25 | 354 | 3+6/8 | 312 | 3+2/8 | 269 | 2+6/8 |
| 30 | 406 | 4+2/8 | 358 | 3+6/8 | 309 | 3+2/8 |
| 35 | 456 | 4+6/8 | 401 | 4+1/8 | 347 | 3+5/8 |
| 40 | 504 | 5+2/8 | 444 | 4+5/8 | 383 | 4 |
| 45 | 551 | 5+6/8 | 485 | 5 | 419 | 4+3/8 |
| 50 | 596 | 6+2/8 | 525 | 5+4/8 | 453 | 4+6/8 |
| 55 | 640 | 6+5/8 | 563 | 5+7/8 | 487 | 5+1/8 |
| 60 | 683 | 7+1/8 | 601 | 6+2/8 | 519 | 5+3/8 |
| 70 | 767 | 8 | 675 | 7 | 583 | 6+1/8 |
| 80 | 848 | 8+7/8 | 746 | 7+6/8 | 644 | 6+6/8 |
| 90 | 926 | 9+5/8 | 815 | 8+4/8 | 704 | 7+3/8 |
| 100 | 1002 | 10+4/8 | 882 | 9+2/8 | 762 | 8 |