Sensitivity Control
ROYAL CANIN® Sensitivity Control dry is a complete dietetic feed for dogs formulated to reduce ingredient and nutrient intolerances.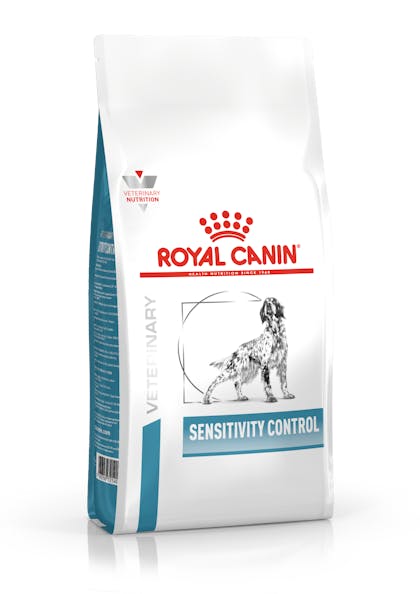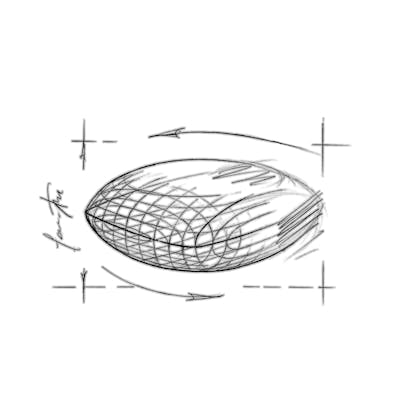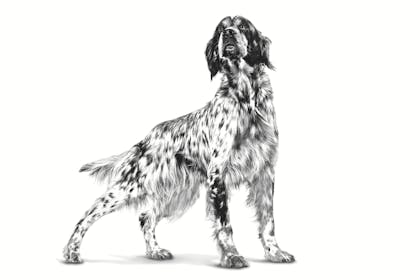 Selected protein

A limited number of protein sources helps reduce the risk of food allergies.

Digestive security

Nutrients which support a balanced digestive system.

Skin barrier

Formulated to support the skin's natural protective barrier for optimal skin health.

EPA/DHA

Fatty acids to help maintain a healthy digestive system and a healthy skin.

Sensitivity Control is a scientifically formulated diet with selected proteins for the management of food intolerance, food allery and gastrointestinal sensitivity. Sensitivity Control diets are useful as non-specific supportive diets for patients with gastrointestinal or dermatological disease. Recommended for (indications): Food elimination trial, food allergies with dermatological and/or gastrointestinal signs, food intolerance, Inflammatory bowel Disease, diarrhoea, colitis. Not recommended for (contraindications): Pregnancy, lactation and growth.
Composition: tapioca, dehydrated duck protein, vegetable fibres, hydrolysed poultry proteins, animal fats, beet pulp, fish oil, minerals, soya oil, psyllium husks and seeds, fructo-oligo-saccharides, marigold extract (source of lutein). Protein sources: dehydrated duck protein , hydrolysed poultry proteins. Carbohydrate source: tapioca.

Additives (per kg): Nutritional additives: Vitamin A: 26500 IU, Vitamin D3: 800 IU, E1 (Iron): 40 mg, E2 (Iodine): 3.6 mg, E4 (Copper): 15 mg, E5 (Manganese): 53 mg, E6 (Zinc): 150 mg, E8 (Selenium): 0.25 mg - Preservatives - Antioxidants.

Analytical constituants: Protein: 21.0% - Fat content: 9.0% - Crude ash: 8.0% - Crude fibres: 4.5%. Per kg: Essential fatty acid (Linoleic acid): 17.6 g - EPA/DHA: 3.5 g - Omega 3: 7.5 g.

Feeding instruction: Weight shown in the table is the target body weight. Batch number, factory registration number and best before date: see information on packaging. To be stored in a cool, dry place.

| | Thin | Thin | Normal | Normal | Overweight | Overweight |
| --- | --- | --- | --- | --- | --- | --- |
| 2kg | 64 | 6/8 | 56 | 5/8 | 48 | 4/8 |
| 4kg | 107 | 1 + 2/8 | 94 | 1 | 81 | 7/8 |
| 6kg | 145 | 1 + 5/8 | 127 | 1 + 3/8 | 110 | 1 + 2/8 |
| 8kg | 180 | 2 | 158 | 1 + 6/8 | 137 | 1 + 4/8 |
| 10kg | 212 | 2 + 3/8 | 187 | 2 + 1/8 | 161 | 1 + 7/8 |
| 15kg | 288 | 3 + 2/8 | 253 | 2 + 7/8 | 219 | 2 + 4/8 |
| 20kg | 357 | 4 | 314 | 3 + 4/8 | 271 | 3 |
| 25kg | 422 | 4 + 6/8 | 372 | 4 + 2/8 | 321 | 3 + 5/8 |
| 30kg | 484 | 5 + 4/8 | 426 | 4 + 6/8 | 368 | 4 + 1/8 |
| 35kg | 543 | 6 + 1/8 | 478 | 5 + 3/8 | 413 | 4 + 5/8 |
| 40kg | 601 | 6 + 6/8 | 529 | 6 | 456 | 5 + 1/8 |
| 45kg | 656 | 7 + 3/8 | 577 | 6 + 4/8 | 499 | 5 + 5/8 |
| 50kg | 710 | 8 | 625 | 7 | 540 | 6 + 1/8 |
| 55kg | 763 | 8 + 5/8 | 671 | 7 + 4/8 | 580 | 6 + 4/8 |
| 60kg | 814 | 9 + 1/8 | 716 | 8 + 1/8 | 619 | 7 |
| 70kg | 914 | 10 + 2/8 | 804 | 9 | 695 | 7 + 7/8 |
| 80kg | 1010 | 11 + 3/8 | 889 | 10 | 768 | 8 + 5/8 |