Renal Select
ROYAL CANIN® Renal Select - Complete dietetic feed for adult cats. Formulated to support renal function in the case of chronic renal insufficiency, through its restricted levels of phosphorus and high - quality proteins. Also formulated to reduce oxalate stone formati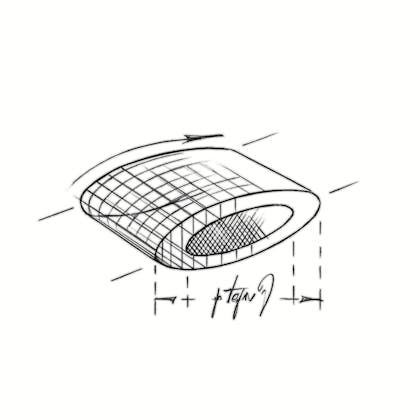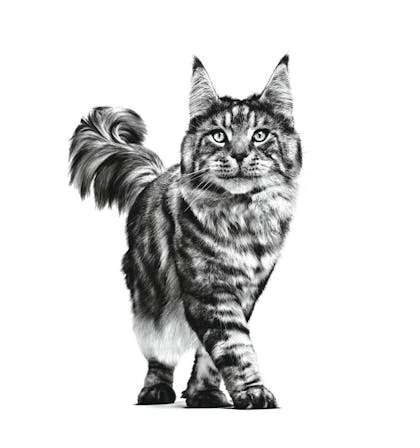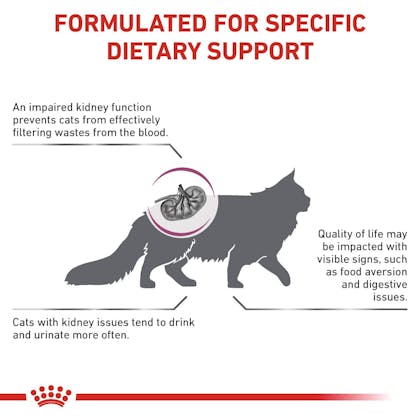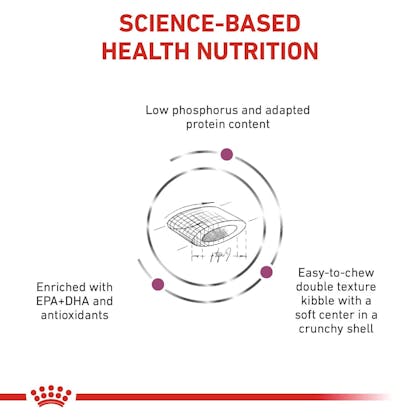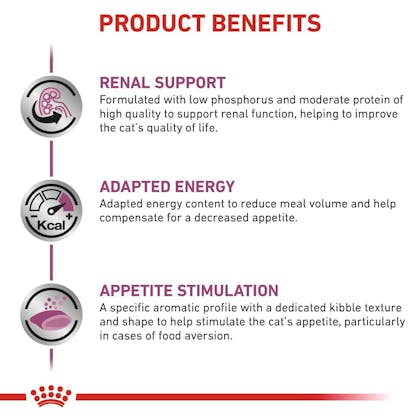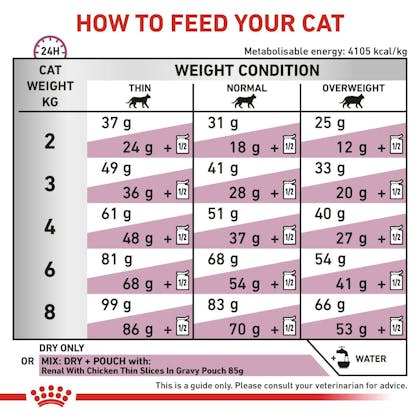 RENAL SUPPORT

Formulated with low phosphorus and moderate protein of high quality to support renal function, helping to improve the cat's quality of life.

ADAPTED ENERGY

Adapted energy content to reduce meal volume and help compensate for a decreased appetite.

APPETITE STIMULATION

A specific aromatic profile with a dedicated kibble texture and shape to help stimulate the cat's appetite, particularly in cases of food aversion.

Complete dietetic feed for adult cats. Formulated to support renal function in the case of chronic renal insufficiency, through its restricted levels of phosphorus and high - quality proteins. Also formulated to reduce oxalate stone formation, through its low level of calcium and vitamin D, and its urine alkalising properties.ROYAL CANIN® Renal Select is a dry kibble diet specially formulated to nutritionally support adult cats with Chronic Renal Insufficiency. ROYAL CANIN® Renal Select provides a moderate, high-quality protein content and a low phosphorus content to support kidney function.   The tailor-made kibble in ROYAL CANIN® Renal Select has its own unique shape, size, texture and aroma for optimal palatability in cases of food aversion. ROYAL CANIN® Renal Select has an adapted energy content to reduce meal volume and satisfy your cat's appetite. ROYAL CANIN® Renal is also available as wet food in three different formulations: fish, beef, and chicken. With a variety of formulations, aromas and textures, it's easier for you to help stimulate and support your cat's varying appetite.
Working towards a sustainable future
Our belief that pets make our world better inspires and gives life to our purpose of making a better A BETTER WORLD FOR PETS ™
Discover more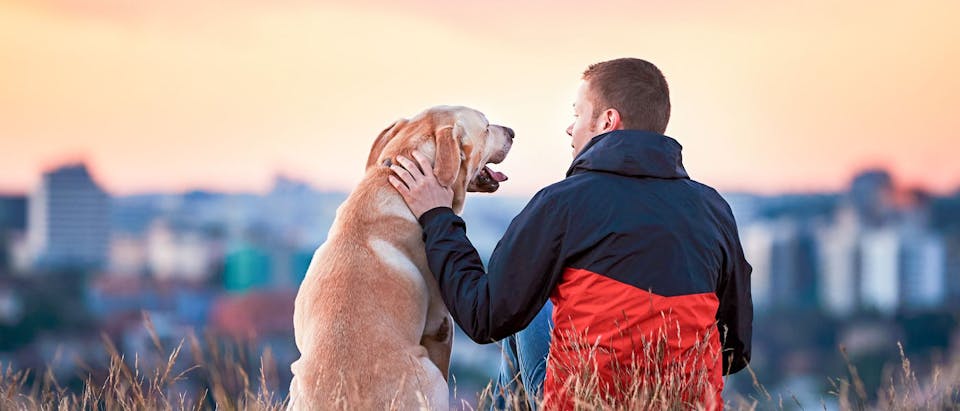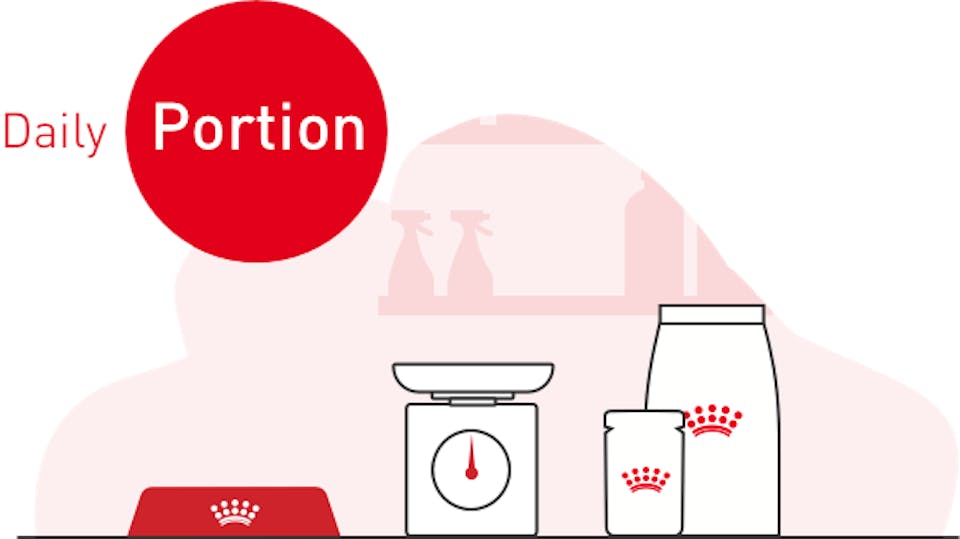 Discover our tool that calculates the daily portion for your pet. Fill in your pet's information and you will get their daily feeding recommendation. In case of weight issues, do not hesitate to consult your vet to adapt this portion. Note that this feeding recommendation is more precise than the feeding table, therefore the values may slightly differ.
Calculate
ROYAL CANIN® Renal Select - Complete dietetic feed for adult cats. Formulated to support renal function in the case of chronic renal insufficiency, through its restricted levels of phosphorus and high - quality proteins. Also formulated to reduce oxalate stone formation, through its low level of calcium and vitamin D, and its urine alkalising properties. See table for batch number, factory registration number and best before date: see information on packaging. Follow your veterinarian's nutritional recommendations. To be stored in a cool, dry place.

COMPOSITION: Animal fats, rice, precooked wheat flour, dehydrated pork protein*, wheat flour, wheat gluten*, vegetable fibres, maize gluten, hydro-lysed animal proteins, dehydrated fish, minerals, chicory pulp, fish oil, soya oil, mono- and diglycerides of palmitic and stearic acids esterified with citric acid, psyllium husks and seeds, fructo-oligo-saccharides, marigold extract (source of lutein). Protein sources: dehydrated pork

ADDITIVES (per kg): Nutritional additives: Vitamin A: 21000 IU, Vitamin D3: 800 IU, Iron (3b103): 45 mg, Iodine (3b201, 3b202): 4.5 mg, Copper (3b405, 3b406): 14 mg, Manganese (3b502, 3b504): 58 mg, Zinc (3b603, 3b605, 3b606): 148 mg, Selenium (3b801, 3b811, 3b812): 0.08 mg - Technological additives: Clinoptilolite of sedimentary origin: 10g - Pre-servatives - Antioxidants.

ANALYTICAL CONSTITUENTS: Protein: 24.5% - Fat content: 21.5% - Crude ash: 6.6% - Crude fibres: 4.6% - Calcium: 0.7% - Phosphorus: 0.41% - Potassium: 0.9% - Sodium: 0.45% - Magnesium: 0.08% - Chloride: 0.94% - Sulphur: 0.4% - Vitamin D (total): 900.0 IU/kg - Hydroxyproline: 0.42% - EPA & DHA: 0.41% - Essential fatty acids (linoleic acid, arachidonic acid): 3.51% - Urine alkalising substances: potassium citrate, calcium carbonate.

* L.I.P. - protein selected for its very high digestibility.

FEEDING INSTRUCTION: see table. Batch number, factory registration number and best before date: see information on packaging. To be stored in a cool, dry place.

ANALYTICAL CONSTITUENTS: Protein: 24.5% - Fat content: 21.5% - Crude ash: 6.6% - Crude fibres: 4.6% - Calcium: 0.7% - Phosphorus: 0.41% - Potassium: 0.9% - Sodium: 0.45% - Magnesium: 0.08% - Chloride: 0.94% - Sulphur: 0.4% - Vitamin D (total): 900.0 IU/kg - Hydroxyproline: 0.42% - EPA & DHA: 0.41% - Essential fatty acids (linoleic acid, arachidonic acid): 3.51% - Urine alkalising substances: potassium citrate, calcium carbonate.

| - | - | Adult's weight | - | - | - | - |
| --- | --- | --- | --- | --- | --- | --- |
| - | Thin | - | Normal | - | Overweight | - |
| Cat's weight (kg) | grams | cup(s) | grams | cup(s) | grams | cup(s) |
| 2 | 37 | 3/8 | 31 | 2/8 | 25 | 2/8 |
| 2.5 | 43 | 3/8 | | 3/8 | 29 | 2/8 |
| 3 | 49 | 4/8 | 41 | 3/8 | 33 | 3/8 |
| 3.5 | 55 | 4/8 | 46 | 3/8 | 37 | 3/8 |
| 4 | 61 | 5/8 | 51 | 4/8 | 40 | 3/8 |
| 4.5 | 66 | 5/8 | 55 | 4/8 | 44 | 3/8 |
| 5 | 71 | 5/8 | 59 | 4/8 | 47 | 4/8 |
| 5.5 | 76 | 6/8 | 64 | 5/8 | 51 | 4/8 |
| 6 | 81 | 6/8 | 68 | 5/8 | 54 | 4/8 |
| 6.5 | 86 | 7/8 | 72 | 5/8 | 57 | 4/8 |
| 7 | 90 | 7/8 | 75 | 6/8 | 60 | 5/8 |
| 7.5 | 95 | 7/8 | 79 | 6/8 | 63 | 5/8 |
| 8 | 99 | 1 | 83 | 6/8 | 66 | 5/8 |
| 8.5 | 104 | 1 | 87 | 7/8 | 69 | 5/8 |
| 9 | 108 | 1 | 90 | 7/8 | 72 | 5/8 |
| 9.5 | 112 | 1 | 94 | 7/8 | 75 | 6/8 |
| 10 | 116 | 1+1/8 | 97 | 7/8 | 78 | 6/8 |