Urinary S/O Small Dogs
ROYAL CANIN® Urinary S/O Small Dogs - Complete dietetic feed for adult dogs. Formulated to dissolve struvite stones and reducing their recurrence through its urine acidifying properties, its low level of magnesium and its restricted level of protein but of high qualit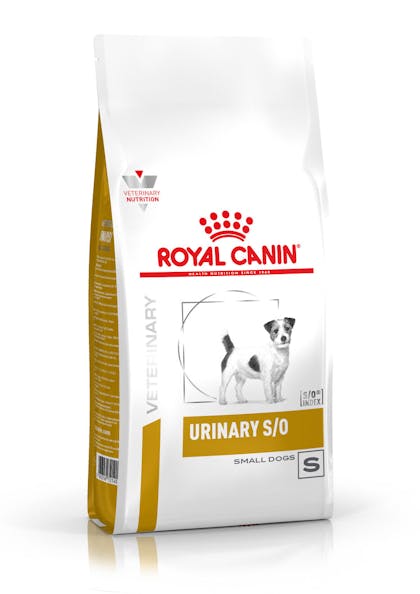 Struvite dissolution

Helps dissolve all types of struvite stones.

Low RSS

Helps lower the concentration of ions contributing to struvite and calcium oxalate crystal formation.

Urine dilution

Urine dilution makes the urine less liable to form struvite and calcium oxalate stones.

Tartar control

Nutrient that traps the calcium in saliva so reducing tartar deposits.

Complete dietetic feed for adult dogs. Formulated to dissolve struvite stones and reducing their recurrence through its urine acidifying properties, its low level of magnesium and its restricted level of protein but of high quality.ROYAL CANIN® Urinary S/O Small Dogs is suitable for adult dogs of small breeds that weigh less than 10kg. This food is specifically tailored with your dog's urinary health in mind and is available in 1. 5kg and 4kg bags. ROYAL CANIN® Urinary S/O Small Dogs helps to dissolve all types of struvite stones whilst also diluting your dog's urine to help limit the reoccurrence of crystal and stone formation for long term health support. Specially formulated with Relative Super Saturation (RSS) methodology, ROYAL CANIN® Urinary S/O Small Dogs helps to lower the concentration of ions in your dog's bladder. To help support your dog's dental hygiene, ROYAL CANIN® Urinary S/O Small Dogs includes nutrients that help trap the calcium present in your dog's saliva, ultimately reducing the build-up of tartar to support healthy teeth and gums. As part of the ROYAL CANIN® Veterinary Range, it is important that this product is only given to your pet when recommended by a veterinary professional.
Working towards a sustainable future
Our belief that pets make our world better inspires and gives life to our purpose of making a better A BETTER WORLD FOR PETS ™
Discover more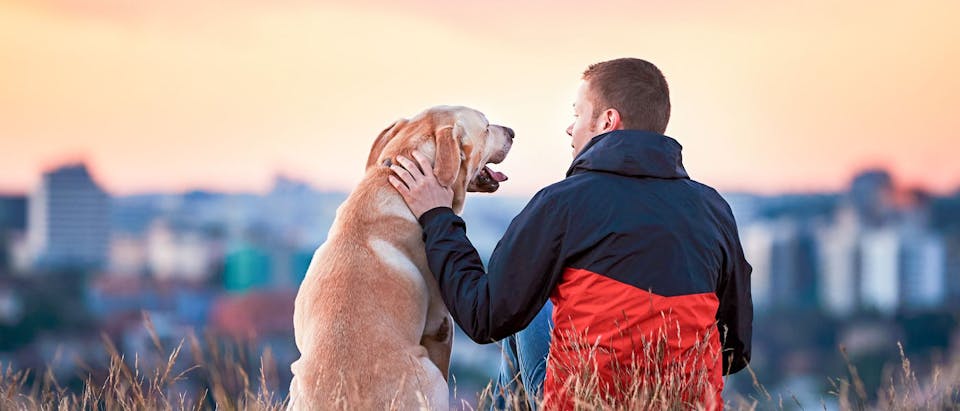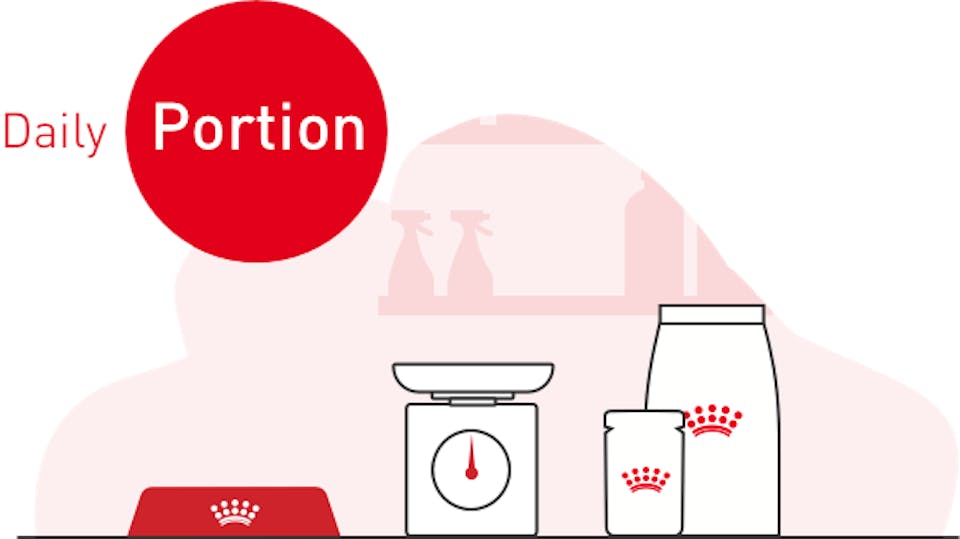 Discover our tool that calculates the daily portion for your pet. Fill in your pet's information and you will get their daily feeding recommendation. In case of weight issues, do not hesitate to consult your vet to adapt this portion. Note that this feeding recommendation is more precise than the feeding table, therefore the values may slightly differ.
Calculate
ROYAL CANIN® Urinary S/O Small Dogs - Complete dietetic feed for adult dogs. Formulated to dissolve struvite stones and reducing their recurrence through its urine acidifying properties, its low level of magnesium and its restricted level of protein but of high quality. See table for batch number, factory registration number and best before date: see information on packaging. Follow your veterinarian's nutritional recommendations. To be stored in a cool, dry place.

COMPOSITION: Rice, maize flour, dehydrated poultry protein, animal fats, maize gluten, hydrolysed animal proteins, minerals, vegetable fibres, egg powder, wheat gluten*, soya oil, fish oil, fructo-oligo-saccharides, marigold extract (source of lutein). Protein sources: dehydrated poultry protein, maize gluten, hydrolysed animal proteins, egg powder, wheat gluten.

ADDITIVES (per kg): Nutritional additives: Vitamin A: 16000 IU, Vitamin D3: 1000 IU, E1 (Iron): 47mg, E2 (Iodine): 4.7mg, E4 (Copper): 14mg, E5 (Manganese): 61mg, E6 (Zinc): 148mg, E8 (Selenium): 0.06mg -Technological additives: Pentasodium triphosphate: 3.5g-Preservatives-Antioxidants.

ANALYTICAL CONSTITUENTS: Protein: 20.0% - Fat content: 17.0% - Crude ash: 7.3% - Crude fibres: 2.3% - Calcium: 0.7% - Phosphorus: 0.7% - Sodium: 1.2% - Potassium: 0.8% - Magnesium: 0.05% - Chloride: 2% - Sulphur: 0.5% - Urine acidifying substances: Calcium sulphate (0.8% ), DL- methionine (0.45% )- EPA & DHA: 0.22%

* L.I.P. - protein selected for its very high digestibility.

Feeding instruction: see table. Batch number, factory registration number and best before date: see information on packaging. To be stored in a cool, dry place.

ANALYTICAL CONSTITUENTS: Protein: 20.0% - Fat content: 17.0% - Crude ash: 7.3% - Crude fibres: 2.3% - Calcium: 0.7% - Phosphorus: 0.7% - Sodium: 1.2% - Potassium: 0.8% - Magnesium: 0.05% - Chloride: 2% - Sulphur: 0.5% - Urine acidifying substances: Calcium sulphate (0.8% ), DL- methionine (0.45% )- EPA & DHA: 0.22%

| - | Gram | Cup | Gram | Cup | Gram | Cup |
| --- | --- | --- | --- | --- | --- | --- |
| Dog's weight | Thin | - | Normal | - | Overweight | - |
| 2 kg | 55 g | 5/8 | 48 g | 4/8 | 42 g | 4/8 |
| 2.5 kg | 65 g | 5/8 | 57 g | 5/8 | 49 g | 4/8 |
| 3 kg | 74 g | 6/8 | 65 g | 5/8 | 56 g | 5/8 |
| 3.5 kg | 83 g | 7/8 | 73 g | 6/8 | 63 g | 5/8 |
| 4 kg | 92 g | 1 | 81 g | 7/8 | 70 g | 6/8 |
| 5 kg | 109 g | 1+1/8 | 96 g | 1 | 83 g | 7/8 |
| 6 kg | 125 g | 1+2/8 | 110 g | 1+1/8 | 95 g | 1 |
| 7 kg | 140 g | 1+4/8 | 123 g | 1+2/8 | 106 g | 1+1/8 |
| 8 kg | 155 g | 1+5/8 | 136 g | 1+3/8 | 117 g | 1+2/8 |
| 9 kg | 169 g | 1+6/8 | 149 g | 1+4/8 | 128 g | 1+3/8 |
| 10 kg | 183 g | 1+7/8 | 161 g | 1+5/8 | 139 g | 1+4/8 |