Gastrointestinal Puppy
Dry coadjuvant diet for dogs - Specially for puppies
5B. OPTIMAL GROWTH

High energy formula with adapted levels of nutrients (including protein and calcium) to meet the needs of a growing puppy.

5C. EASY REHYDRATION

Kibble that can be easily rehydrated to facilitate food intake in puppies with decreased appetite and help transition from milk to solid food.

5A. DIGESTIVE SUPPORT

A highly digestible formula with balanced fibres, including prebiotics, to support a healthy digestion and transit.

BRAND TEXT VETERINARY

In 1968 in the South of France, a veterinarian named Jean Cathary discovered he could help dogs heal more fully through tailored nutrition. In this visionary act, ROYAL CANIN&reg was born. Today, using advanced veterinary science and careful observation to identify the most adapted nutrients, our 220+ individual formulas support the health of every individual cat and dog.

FORMULA GENERAL TEXT

4A. Each ROYAL CANIN formula is specifically designed and approved by scientific experts in cat and dog nutrition. The specificities of this formula are :

FORMULA FEATURES

4B. Highly digestible ingredients and adapted level of electrolytes.
Trabalhando rumo a um futuro sustentável
Nossa crença de que os pets tornam o nosso mundo melhor inspira e dá vida ao nosso propósito de fazer A BETTER WORLD FOR PETS™ (Um mundo melhor para os pets).
Descubra mais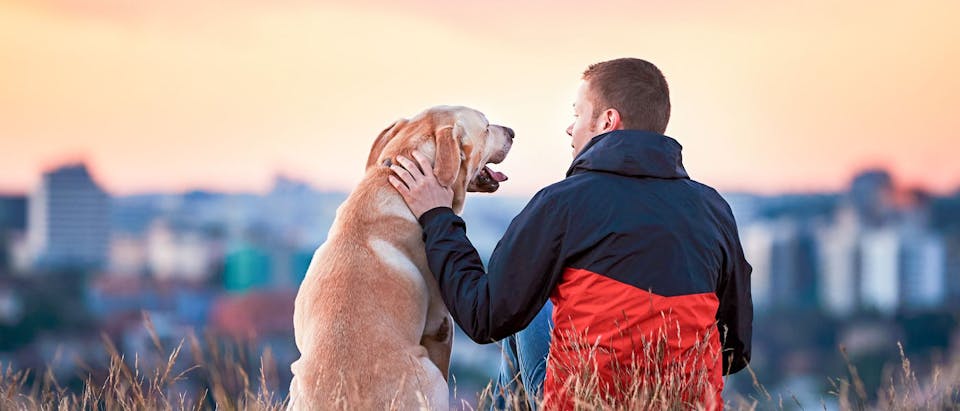 Dry coadjuvant diet for dogs - Specially for puppies

INDICATIONS: GASTROINTESTINAL PUPPY is a dry coadjuvant diet for dogs, specially for puppies, formulated to reduce acute intestinal absorption disorder, and promote nutritional restoration and convalescence. Highly digestible ingredients, increased level of electrolytes and essential nutrients. High energy level. RECOMMENDATIONS: It is recommended that a veterinarian's opinion should be sought before use. Feed GASTROINTESTINAL PUPPY dry for 1 to 2 weeks during periods of recovery from acute diarrhoea, until restoration is achieved. This product must be used as an auxiliary, so it does not replace the traditional therapy. DIET UNDER PROFESSIONAL ORIENTATION.

INGREDIENTS : Brewers rice, chicken viscera meal, corn, chicken fat, pork meal*, pork fat, dried plain beet pulp, egg powder, wheat gluten*, soybean oil, fish oil, monocalcium phosphate, brewers dried yeast, potassium chloride, psyllium husk, sodium chloride (salt), monosodium phosphate, calcium carbonate, fructooligosaccharide (0.36%), yeast cell wall (MOS) (0.19%), yeast cell wall (betaglucan) (0.11%), vitamins (E, C, B12, A, PP, B6, B1, D3, B2), choline chloride, biotin, pantothenic acid, folic acid, minerals (zinc oxide, ferrous sulfate, manganous oxide, copper sulfate, calcium iodate, yeast enriched with selenium), zinc amino acid chelate, manganese amino acid chelate, copper amino acid chelate, taurine, DL-methionine, marigold extract, palatant based on chicken liver, zeolite, potassium sorbate, beta carotene, antioxidant (BHA).

GUARANTEED ANALYSIS : Moisture (max): 100.0 g/kg (10.0%), Crude Protein (min): 273.0 g/kg (27.3%), Crude Fat (min): 200.0 g/kg (20.0%), Crude Fiber (max): 33.0 g/kg (3.3%), Ash (max): 99.0 g/kg (9.9%), Calcium (min): 7800.0 mg/kg (0.780%), Calcium (max): 18.2 g/kg (1.820%), Phosphorus (min): 6600 mg/kg (0.660%), Phosphorus (max): 15.4 g/kg (1.540%), Sodium (min): 2460 mg/kg (0.246%), Chloride (min): 4560 mg/kg (0.456%), Potassium (min): 4620 mg/kg (0.462%), Magnesium (min): 480 mg/kg (0.048%), Taurine (min): 3500 mg/kg (0.350%), Methionine (min): 6230 mg/kg (0.623%), EPA (min): 1000 mg/kg (0.1%), DHA (min): 900 mg/kg (0.09%).

METABOLIZABLE ENERGY : 4231 kcal/kg.

ENRICHMENTS PER KILOGRAM (min) : vitamins: A: 9840 IU, D3: 600 IU, E: 366 IU, C: 246 mg, B1: 2.58 mg, B2: 4.38 mg, B6: 5.04 mg, B12: 42 µg, B3: 28.8 mg, B5: 16.62 mg, Folic acid: 0.54 mg, Biotin: 0.666 mg, Choline: 360 mg - trace elements: Selenium: 0.06 mg, Zinc: 119.4 mg, Copper: 9 mg, Iron: 30.6 mg, Manganese: 39.6 mg, Iodine: 3.06 mg.

CALORIE CONTENT : This diet contains 4231 kilocalories of metabolizable energy (ME) per kilogram or 457 kilocalories ME per cup (240 mL) on an as fed basis (calculated).

FEEDING INSTRUCTION: FEEDING INSTRUCTIONS: see table. Water should be available at all times. Batch number, factory registration number and best before date: see information on packaging. To be stored in a cool, dry place.​

| Peso do cão adulto (kg) | Idade do filhote | - | - | - | - | - |
| --- | --- | --- | --- | --- | --- | --- |
| - | 1-2 | 3-4 | 5-6 | 7-8 | 9-10 | 11-12 |
| - | gramas | gramas | gramas | gramas | gramas | gramas |
| 5 | 65 - 90 g | 101 - 106g | 106 - 96g | 87 - 76g | 76 - 75g | -- |
| 10 | 90 - 141g | 166 - 176g | 179 - 178g | 161 - 144g | 129 - 128g | 126g - (não) |
| 20 | 129 - 226g | 272 - 293g | 300 - 301g | 280 - 261g | 238 - 216g | 214 -212g |
| 30 | 142 - 248g | 311 - 339g | 374 - 407g | 407 - 379g | 353 - 322g | 292 - 290g |
| 40 | 156 - 269g | 349 - 384g | 447 - 504g | 505 - 474g | 444 - 414g | 388 - 364g |