Canine Development Puppy Dry Dog Food
Complete and balanced food for puppies.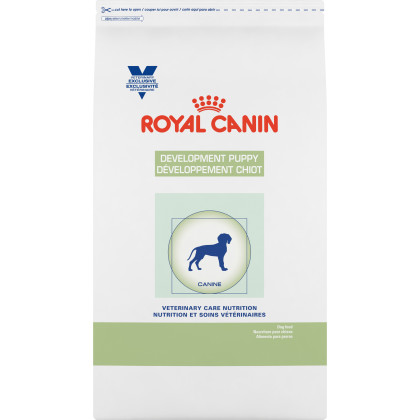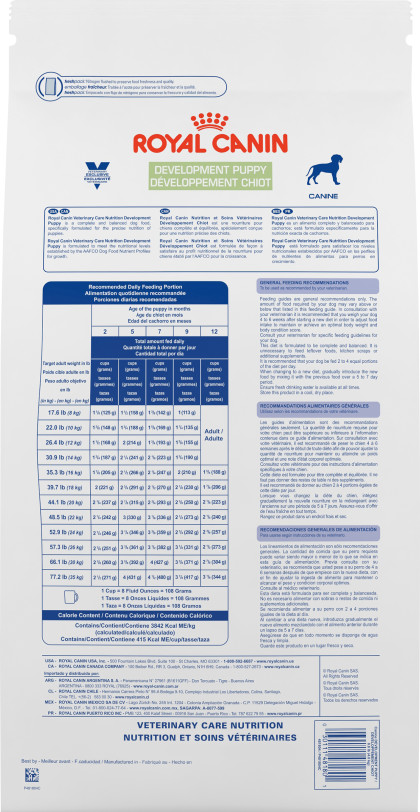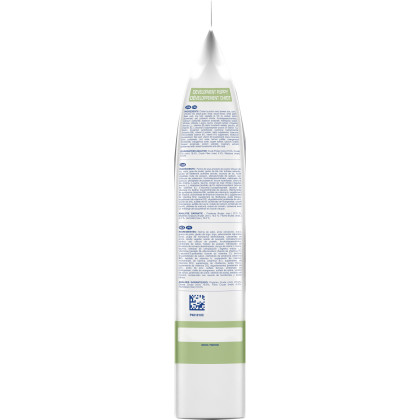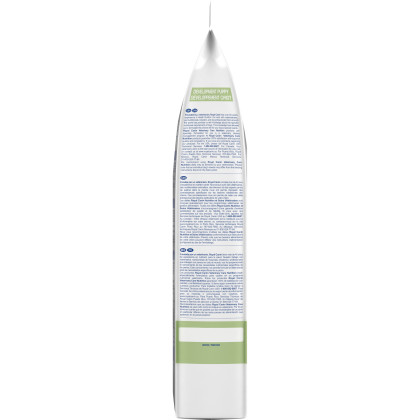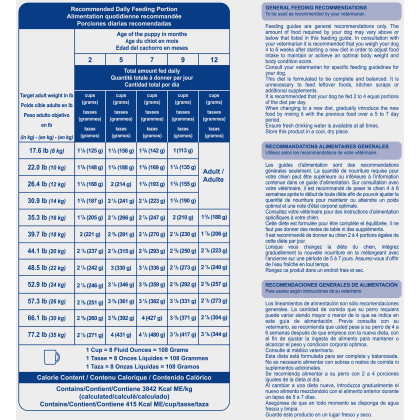 High quality protein and precisely balanced calcium, phosphorus and other vitamins and minerals to support optimal growth in puppies.

Supplemented with DHA to support healthy brain development

Highly digestible protein, prebiotics and zeolite to reduce the likelihood of vomiting and diarrhea

Synergistic patented antioxidant blend of vitamin C, vitamin E, lutein and taurine to support immune health

Precisely developed to provide optimal protein, energy and other nutrients for the specific growth and development needs of puppies.
Working toward a sustainable future
Our belief that pets make our world better inspires and gives life to our purpose of making a better A BETTER WORLD FOR PETS ™
Discover more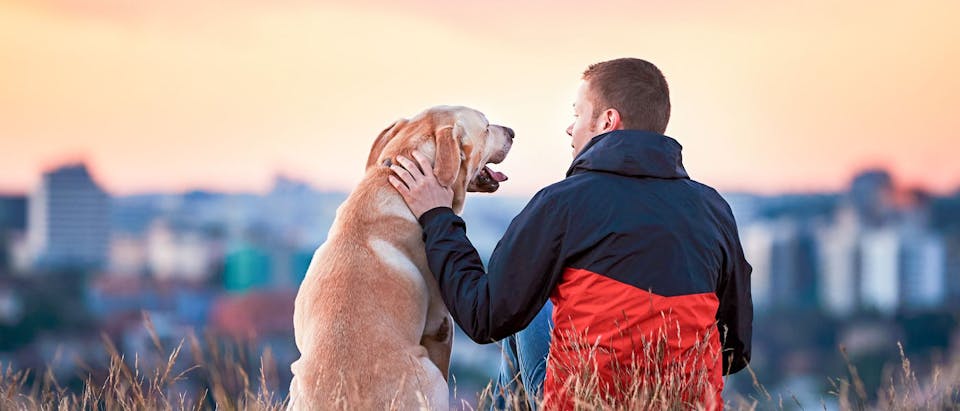 | | |
| --- | --- |
| Crude Protein (min) | 27.0% |
| Crude Fat (min) | 18.0% |
| Crude Fiber (max) | 4.3% |
| Moisture (max) | 10.0% |

Adult Target
Weight
2 months
5 months
7 months
9 months
12 months
17.6 lb (8 kg)
1 1/8 cups (125 g)
1 1/2 cups (158 g)
1 3/8 cups (142 g)
1 cups (113 g)
ADULT SMALL DOG
22.0 lb (10 kg)
1 3/8 cups (148 g)
1 3/4 cups (188 g)
1 5/8 cups (169 g)
1 1/4 cups (135 g)
26.4 lb (12 kg)
1 1/2 cups (168 g)
2 cups (214 g)
1 3/4 cups (193 g)
1 3/8 cups (155 g)
ADULT
30.9 lb (14 kg)
1 3/4 cups (187 g)
2 1/4 cups (241 g)
2 1/8 cups (223 g)
1 3/4 cups (190 g)
35.3 lb (16 kg)
1 7/8 cups (205 g)
2 1/2 cups (266 g)
2 1/4 cups (247 g)
2 cups (210 g)
1 3/4 cups (188 g)
39.7 lb (18 kg)
2 cups (221 g)
2 3/4 cups (291 g)
2 1/2 cups (270 g)
2 1/8 cups (230 g)
1 7/8 cups (206 g)
44.1 lb (20 kg)
2 1/4 cups (237 g)
2 7/8 cups (315 g)
2 3/4 cups (293 g)
2 3/8 cups (250 g)
2 1/8 cups (223 g)
48.5 lb (22 kg)
2 1/4 cups (242 g)
3 cups (330 g)
3 1/8 cups (336 g)
2 1/2 cups (273 g)
2 1/4 cups (240 g)
52.9 lb (24 kg)
2 1/4 cups (246 g)
3 1/4 cups (346 g)
3 3/8 cups (359 g)
2 3/4 cups (292 g)
2 3/8 cups (257 g)
57.3 lb (26 kg)
2 3/8 cups (251 g)
3 3/8 cups (361 g)
3 1/2 cups (382 g)
3 1/8 cups (331 g)
2 1/2 cups (273 g)
66.1 lb (30 kg)
2 3/8 cups (260 g)
3 5/8 cups (392 g)
4 cups (427 g)
3 3/8 cups (371 g)
2 7/8 cups (304 g)
77.2 lb (35 kg)
2 1/2 cups (271 g)
4 cups (431 g)
4 1/2 cups (480 g)
3 7/8 cups (417 g)
3 1/8 cups (344 g)