Canine Gastrointestinal Low Fat Canned Dog Food
Complete and balanced food for adult dogs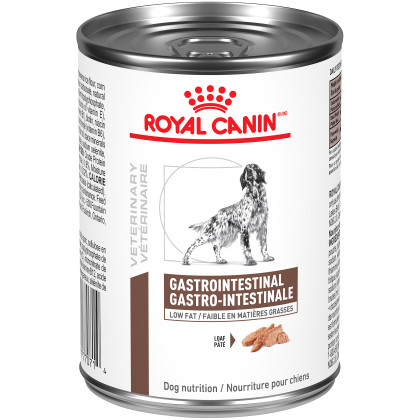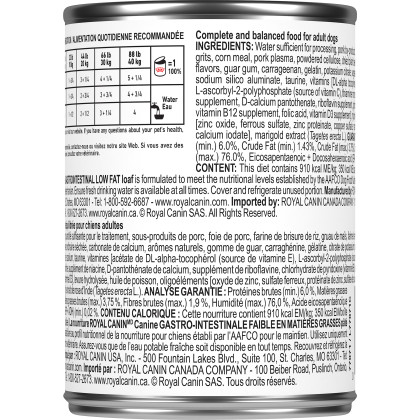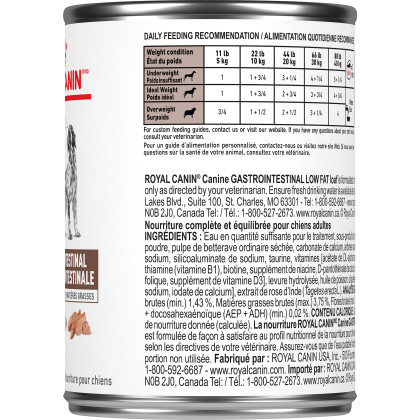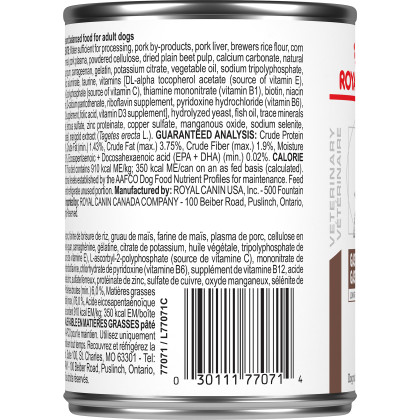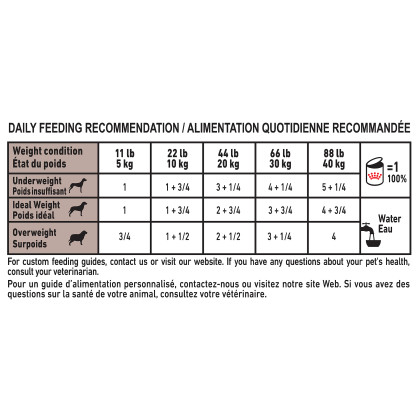 For the nutritional management of dogs needing a fat-restricted diet.

Adapted fiber level to provide appropriate energy levels for weight maintenance despite fatrestriction.

A combination of highly digestible proteins, balanced fibers including prebiotics and EPA+DHAhelps to support digestive health.

Specially formulated to assist with the management of gastrointestinal disease in adult dogs requiring a low fat intake.
Working toward a sustainable future
Our belief that pets make our world better inspires and gives life to our purpose of making a better A BETTER WORLD FOR PETS ™
Discover more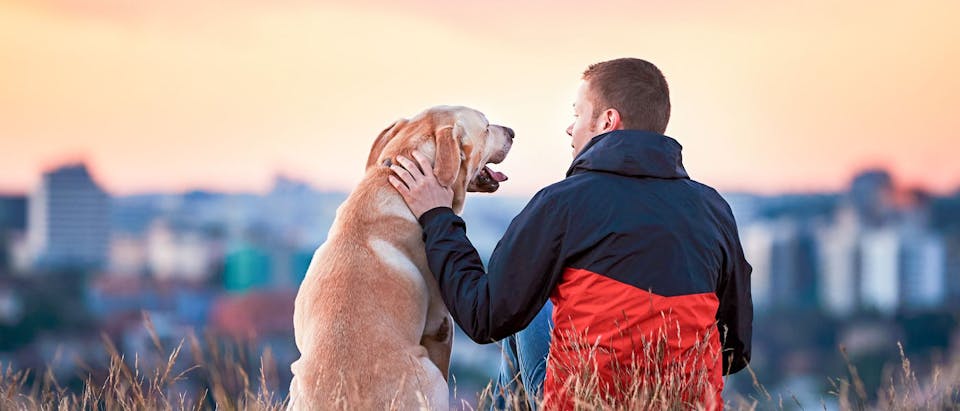 Water sufficient for processing, pork by-products, pork liver, brewers rice flour, corn grits, corn meal, pork plasma, powdered cellulose, dried plain beet pulp, calcium carbonate, natural flavors, guar gum, carrageenan, gelatin, potassium citrate, vegetable oil, sodium tripolyphosphate, sodium silico aluminate, taurine, vitamins [DL-alpha tocopherol acetate (source of vitamin E), L-ascorbyl-2-polyphosphate (source of vitamin C), thiamine mononitrate (vitamin B1), biotin, niacin supplement, D-calcium pantothenate, riboflavin supplement, pyridoxine hydrochloride (vitamin B6), vitamin B12 supplement, folic acid, vitamin D3 supplement], hydrolyzed yeast, fish oil, trace minerals [zinc oxide, ferrous sulfate, zinc proteinate, copper sulfate, manganous oxide, sodium selenite, calcium iodate], marigold extract (Tagetes erectaL.).

Calorie Content

This diet contains 910 kcal ME/kg; 350 kcal ME/can on an as fed basis (calculated).

| | |
| --- | --- |
| Crude Protein (min) | 6.0% |
| Crude Fat (min) | 1.0% |
| Crude Fat (max) | 2.5% |
| Crude Fiber (max) | 2.5% |
| Moisture (max) | 76.0% |

Wet Feeding

| Weight | Overweight | Normal | Thin |
| --- | --- | --- | --- |
| 4.4 lb (2 kg) | 1/2 can (163 g) | 1/2 can (189 g) | 1/2 can (215 g) |
| 6.6 lb (3 kg) | 1/2 can (221 g) | 3/4 can (256 g) | 3/4 can (291 g) |
| 8.8 lb (4 kg) | 3/4 can (274 g) | 3/4 can (318 g) | 1 can (361 g) |
| 11 lb (5 kg) | 3/4 can (324 g) | 1 can (376 g) | 1 can (427 g) |
| 13 lb (6 kg) | 1 can (372 g) | 1 can (431 g) | 1 1/4 can (489 g) |
| 15 lb (7 kg) | 1 can (418 g) | 1 1/4 can (484 g) | 1 1/2 can (549 g) |
| 18 lb (8 kg) | 1 1/4 can (462 g) | 1 1/2 can (534 g) | 1 1/2 can (607 g) |
| 20 lb (9 kg) | 1 1/4 can (504 g) | 1 1/2 can (584 g) | 1 3/4 can (663 g) |
| 22 lb (10 kg) | 1 1/2 can (546 g) | 1 3/4 can (632 g) | 1 3/4 can (718 g) |
| 26 lb (12 kg) | 1 3/4 can (626 g) | 2 can (724 g) | 2 1/4 can (823 g) |
| 31 lb (14 kg) | 1 3/4 can (702 g) | 2 can (813 g) | 2 1/2 can (924 g) |
| 35 lb (16 kg) | 2 can (776 g) | 2 1/4 can (899 g) | 2 3/4 can (1,021 g) |
| 40 lb (18 kg) | 2 1/4 can (848 g) | 2 1/2 can (982 g) | 3 can (1,116 g) |
| 44 lb (20 kg) | 2 1/2 can (918 g) | 2 3/4 can (1,063 g) | 3 1/4 can (1,208 g) |
| 49 lb (22 kg) | 2 1/2 can (986 g) | 3 can (1,141 g) | 3 1/4 can (1,297 g) |
| 53 lb (24 kg) | 2 3/4 can (1,052 g) | 3 1/4 can (1,218 g) | 3 1/2 can (1,384 g) |
| 55 lb (25 kg) | 2 3/4 can (1,085 g) | 3 1/4 can (1,256 g) | 3 3/4 can (1,428 g) |
| 57 lb (26 kg) | 3 can (1,117 g) | 3 1/4 can (1,294 g) | 3 3/4 can (1,470 g) |
| 62 lb (28 kg) | 3 can (1,181 g) | 3 1/2 can (1,368 g) | 4 can (1,554 g) |
| 66 lb (30 kg) | 3 1/4 can (1,244 g) | 3 3/4 can (1,440 g) | 4 1/4 can (1,637 g) |
| 77 lb (35 kg) | 3 3/4 can (1,396 g) | 4 1/4 can (1,617 g) | 4 3/4 can (1,837 g) |
| 88 lb (40 kg) | 4 can (1,543 g) | 4 3/4 can (1,787 g) | 5 1/4 can (2,031 g) |
| 99 lb (45 kg) | 4 1/2 can (1,686 g) | 5 can (1,952 g) | 5 3/4 can (2,218 g) |
| 110 lb (50 kg) | 4 3/4 can (1,825 g) | 5 1/2 can (2,113 g) | 6 1/4 can (2,401 g) |

Mixed Feeding

| Weight | Can + | Overweight | Normal | Thin |
| --- | --- | --- | --- | --- |
| 4.4 lb (2 kg) | 1/4 can + | 1/4 cup (19 g) | 3/8 cup (26 g) | 3/8 cup (34 g) |
| 6.6 lb (3 kg) | 1/4 can + | 1/2 cup (35 g) | 5/8 cup (45 g) | 3/4 cup (55 g) |
| 8.8 lb (4 kg) | 1/4 can + | 5/8 cup (51 g) | 7/8 cup (63 g) | 1 cup (75 g) |
| 11 lb (5 kg) | 1/2 can + | 1/2 cup (37 g) | 5/8 cup (52 g) | 7/8 cup (66 g) |
| 13 lb (6 kg) | 1/2 can + | 5/8 cup (51 g) | 7/8 cup (68 g) | 1 1/8 cup (84 g) |
| 15 lb (7 kg) | 1/2 can + | 7/8 cup (64 g) | 1 1/8 cup (83 g) | 1 3/8 cup (101 g) |
| 18 lb (8 kg) | 1/2 can + | 1 cup (76 g) | 1 1/4 cup (97 g) | 1 1/2 cup (118 g) |
| 20 lb (9 kg) | 1/2 can + | 1 1/8 cup (88 g) | 1 1/2 cup (111 g) | 1 3/4 cup (134 g) |
| 22 lb (10 kg) | 1/2 can + | 1 1/4 cup (100 g) | 1 5/8 cup (125 g) | 2 cup (149 g) |
| 26 lb (12 kg) | 1 can + | 7/8 cup (68 g) | 1 1/4 cup (96 g) | 1 5/8 cup (124 g) |
| 31 lb (14 kg) | 1 can + | 1 1/8 cup (90 g) | 1 5/8 cup (121 g) | 2 cup (153 g) |
| 35 lb (16 kg) | 1 can + | 1 1/2 cup (111 g) | 1 7/8 cup (146 g) | 2 3/8 cup (180 g) |
| 40 lb (18 kg) | 1 can + | 1 3/4 cup (131 g) | 2 1/4 cup (169 g) | 2 3/4 cup (207 g) |
| 44 lb (20 kg) | 1 can + | 2 cup (151 g) | 2 1/2 cup (192 g) | 3 cup (233 g) |
| 49 lb (22 kg) | 1 can + | 2 1/4 cup (170 g) | 2 3/4 cup (214 g) | 3 3/8 cup (259 g) |
| 53 lb (24 kg) | 1 can + | 2 1/2 cup (189 g) | 3 1/8 cup (236 g) | 3 3/4 cup (283 g) |
| 55 lb (25 kg) | 1 can + | 2 5/8 cup (198 g) | 3 1/4 cup (247 g) | 3 7/8 cup (296 g) |
| 57 lb (26 kg) | 1 can + | 2 3/4 cup (208 g) | 3 3/8 cup (258 g) | 4 cup (308 g) |
| 62 lb (28 kg) | 1 can + | 3 cup (226 g) | 3 5/8 cup (279 g) | 4 3/8 cup (331 g) |
| 66 lb (30 kg) | 1 can + | 3 1/8 cup (244 g) | 3 7/8 cup (299 g) | 4 5/8 cup (355 g) |
| 77 lb (35 kg) | 1 can + | 3 3/4 cup (287 g) | 4 1/2 cup (349 g) | 5 3/8 cup (412 g) |
| 88 lb (40 kg) | 1 can + | 4 1/4 cup (328 g) | 5 1/8 cup (398 g) | 6 1/8 cup (467 g) |
| 99 lb (45 kg) | 1 can + | 4 3/4 cup (369 g) | 5 3/4 cup (444 g) | 6 3/4 cup (520 g) |
| 110 lb (50 kg) | 1 can + | 5 3/8 cup (408 g) | 6 3/8 cup (490 g) | 7 1/2 cup (572 g) |