EARLY RENAL
Complete dietetic feed for adult cats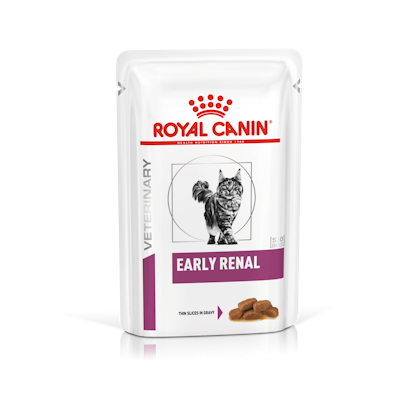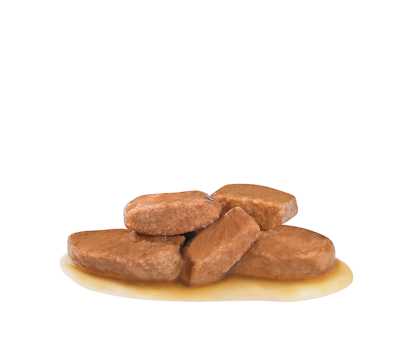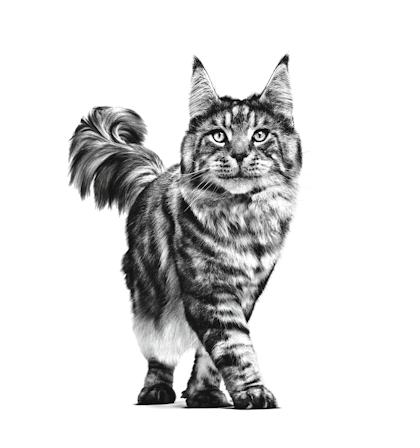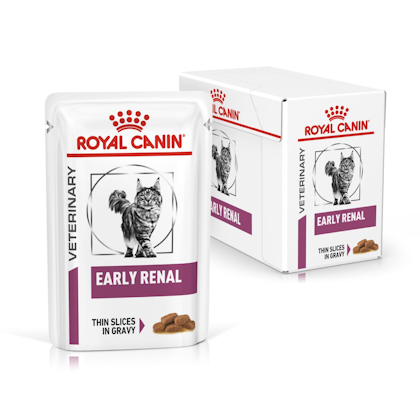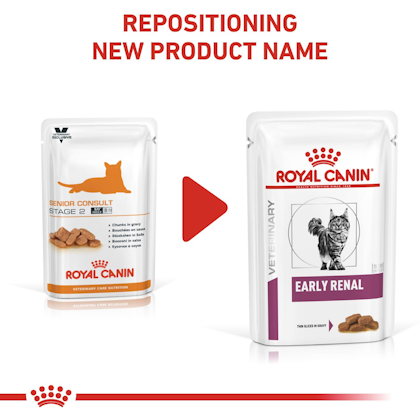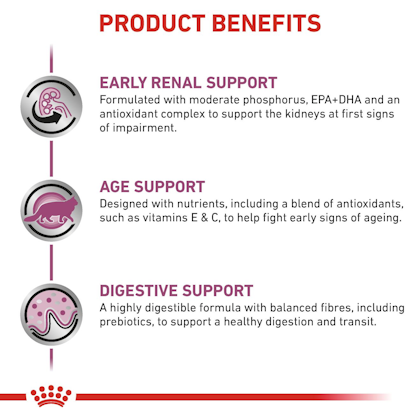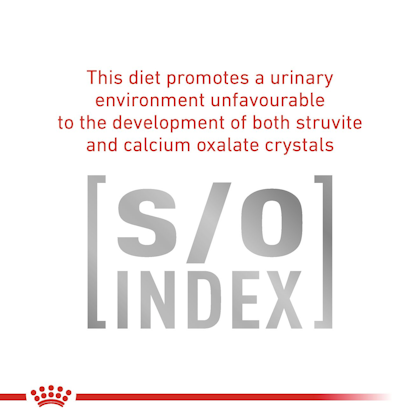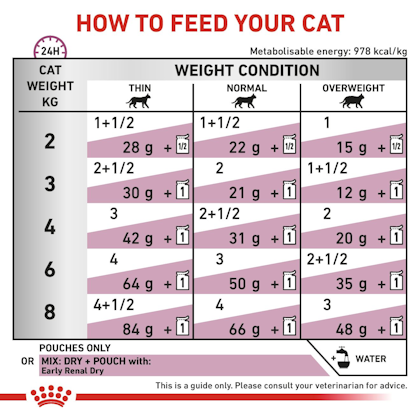 5A. EARLY RENAL SUPPORT

Formulated with moderate phosphorus, EPA+DHA and an antioxidant complex to support the kidneys at first signs of impairment.

5B. AGE SUPPORT

Designed with nutrients, including a blend of antioxidants, such as Vitamins E & C, to help fight early signs of ageing.

5C. DIGESTIVE SUPPORT

A highly digestible formula with balanced fibres, including prebiotics, to support a healthy digestion and transit.
Lavorare per un futuro sostenibile
Il nostro credo che gli animali domestici rendono il mondo migliore si ispira e dà vita al nostro obiettivo di creare UN MONDO MIGLIORE PER GLI ANIMALI DOMESTICI™.
Scopri di più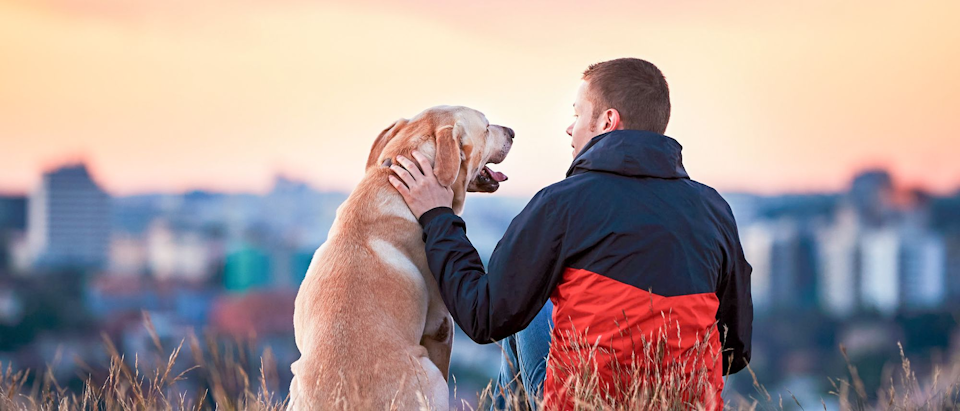 ROYAL CANIN® EARLY RENAL thin slices in gravy is a is a complete dietetic feed for cats formulated to support renal function in the case of chronic renal insufficiency, through its restricted levels of phosphorus and high-quality proteins. EARLY RENAL is formulated for the earlier stages of the chronic renal insufficiency. RECOMMENDATIONS: It is recommended that a veterinarian's opinion be sought before use or before extending the period of use. Initially feed EARLY RENAL for up to 6 months in cases of chronic renal insufficiency.

ADDITIVES (per kg): Nutritional additives: Vitamin D3: 340 IU, Iron (3b103): 4 mg, Iodine (3b202): 0.35 mg, Copper (3b405, 3b406): 2.9 mg, Manganese (3b502, 3b503, 3b504): 1.3 mg, Zinc (3b603, 3b605, 3b606): 13 mg - Technological additives: Clinoptilolite of sedimentary origin: 0.2 g.

ANALYTICAL CONSTITUANTS: Protein: 8.5%, Fat content: 5.0%, Crude ash: 1.3%, Crude fibres: 1.1%, Moisture: 78.0%, Calcium: 0.18%, Phosphorus: 0.15%, Potassium: 0.16%, Sodium: 0.09%, Essential fatty acids (Linoleic acid, Arachidonic acid): 1.25%, Vitamin E: 120 mg/kg, Vitamin C: 50 mg/kg, EPA/DHA: 0.155%.

COMPOSITION : meat and animal derivatives, cereals, derivatives of vegetable origin, oils and fats, vegetable protein extracts, minerals, vegetables, yeasts. Protein sources: chicken, pork.

FEEDING INSTRUCTION: FEEDING INSTRUCTIONS: see table. Water should be available at all times. Batch number, factory registration number and best before date: see information on packaging. To be stored in a cool, dry place. (if no place for table) FEEDING INSTRUCTIONS: for a 4 Kg cat give 2.5 pouches/day or less if fed in combination with dry food. Water should be available at all times. Batch number, factory registration number and best before date: see information on packaging. To be stored in a cool, dry place.

For RSA: Guaranteed analysis g/kg: Crude protein (min) 65 - Moisture (max) 810 - Crude fat (min) 30 - Crude fibre (max) 21 - Crude ash (max) 14. Product registration number: XXXXXX - Act 36/1947. For Namibia: N-FF XXXX.

ANALYTICAL CONSTITUANTS: Protein: 8.5%, Fat content: 5.0%, Crude ash: 1.3%, Crude fibres: 1.1%, Moisture: 78.0%, Calcium: 0.18%, Phosphorus: 0.15%, Potassium: 0.16%, Sodium: 0.09%, Essential fatty acids (Linoleic acid, Arachidonic acid): 1.25%, Vitamin E: 120 mg/kg, Vitamin C: 50 mg/kg, EPA/DHA: 0.155%.

| - | - | Adult's weight | - | - | - | - |
| --- | --- | --- | --- | --- | --- | --- |
| - | Thin | - | Normal | - | Overweight | - |
| Cat's weight (kg) | grams | cup(s) | grams | cup(s) | grams | cup(s) |
| 2 | 145 | 1+1/2 | 120 | 1+1/2 | 100 | 1 |
| 2.5 | 170 | 2 | 145 | 1+1/2 | 115 | 1+1/2 |
| 3 | 195 | 2+1/2 | 165 | 2 | 130 | 1+1/2 |
| 3.5 | 220 | 2+1/2 | 180 | 2 | 145 | 1+1/2 |
| 4 | 240 | 3 | 200 | 2+1/2 | 160 | 2 |
| 4.5 | 260 | 3 | 220 | 2+1/2 | 175 | 2 |
| 5 | 280 | 3+1/2 | 235 | 3 | 190 | 2 |
| 5.5 | 300 | 3+1/2 | 250 | 3 | 200 | 2+1/2 |
| 6 | 320 | 4 | 265 | 3 | 215 | 2+1/2 |
| 6.5 | 340 | 4 | 285 | 3+1/2 | 225 | 2+1/2 |
| 7 | 355 | 4 | 300 | 3+1/2 | 240 | 3 |
| 7.5 | 375 | 4+1/2 | 315 | 3+1/2 | 250 | 3 |
| 8 | 395 | 4+1/2 | 330 | 4 | 260 | 3 |
| 8.5 | 410 | 5 | 340 | 4 | 275 | 3 |
| 9 | 425 | 5 | 355 | 4 | 285 | 3+1/2 |
| 9.5 | 445 | 5 | 370 | 4+1/2 | 295 | 3+1/2 |
| 10 | 460 | 5+1/2 | 385 | 4+1/2 | 305 | 3+1/2 |