SATIETY WEIGHT MANAGEMENT
Complete dietetic feed for adult cats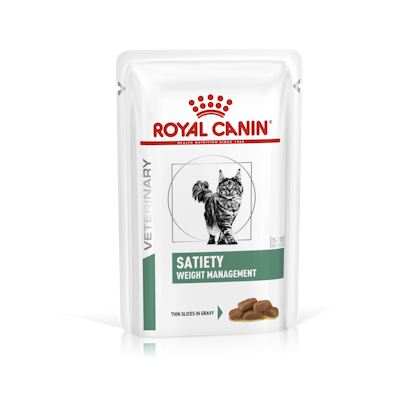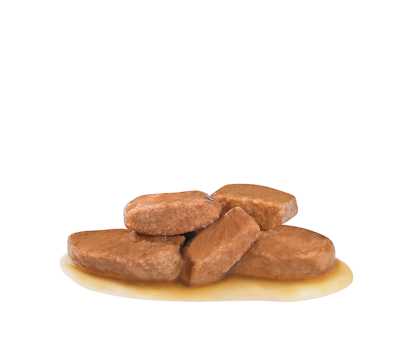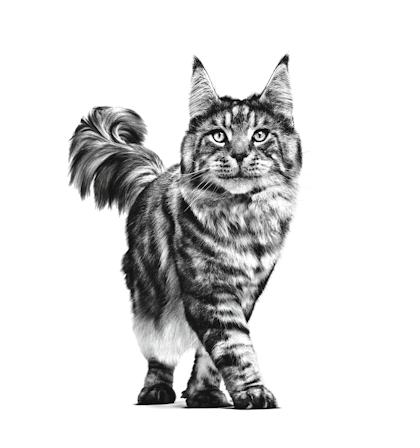 5A. EFFECTIVE WEIGHT MANAGEMENT

Helps provide safe weight loss and avoid weight regain.

5B. BEGGING CONTROL

Nutritional concept that helps keeping cats satisfied between meals

MIX FEEDING INSTRUCTION

(BELOW FEEDING TABLE) Divide daily ration in several meals. Adjust to the needs of your pet and the rate of weight loss.
Lavorare per un futuro sostenibile
Il nostro credo che gli animali domestici rendono il mondo migliore si ispira e dà vita al nostro obiettivo di creare UN MONDO MIGLIORE PER GLI ANIMALI DOMESTICI™.
Scopri di più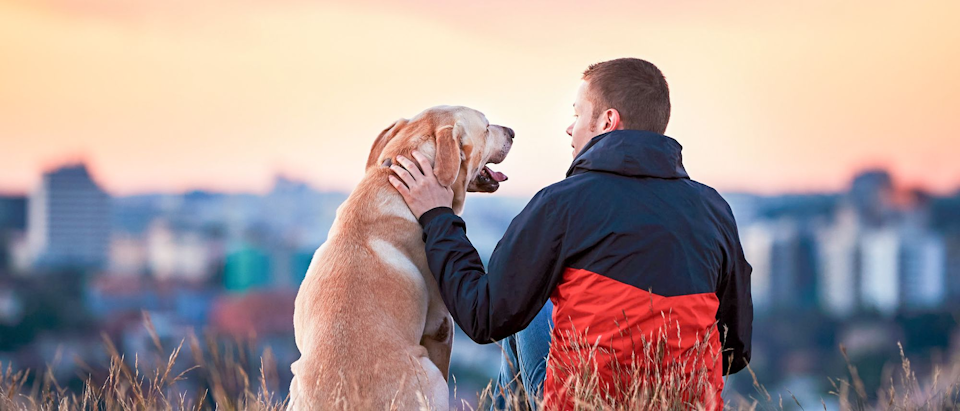 ROYAL CANIN® SATIETY WEIGHT MANAGEMENT thin slices in gravy is a complete dietetic feed for cats formulated to reduce excessive body weight. This feed has low energy density. RECOMMENDATIONS : Feed SATIETY WEIGHT MANAGEMENT until target body weight is achieved.

ADDITIVES (per kg): Nutritional additives: Vitamin D3: 235 IU, E1 (Iron): 7 mg, E2 (Iodine): 0.23 mg, E4 (Copper): 1.9 mg, E5 (Manganese): 2 mg, E6 (Zinc): 20 mg.

ANALYTICAL CONSTITUANTS: Protein: 7.5% - Fat content: 2.2% - Crude ash: 1.7% - Crude fibres: 1.3% - Moisture: 84.0% - metabolisable energy: 610KCal/Kg.

COMPOSITION: meat and animal derivatives, cereals, derivatives of vegetable origin, eggs and egg derivatives, minerals, various sugars, molluscs and crustaceans.

FEEDING INSTRUCTION: FEEDING INSTRUCTIONS: see table. Weight shown in the table is the target body weight. Batch number, factory registration number and best before date: see information on packaging. To be stored in a cool, dry place.

FOR RSA: Guaranteed analysis g/kg: Crude protein (min) 55 - Moisture (max) 870 - Crude fat (min) 2 - Crude fibre (max) 23 - Crude ash (max) 19. Product registration number: XXXXXX - Act 36/1947. For Namibia: N-FF XXXX.

ANALYTICAL CONSTITUANTS: Protein: 7.5% - Fat content: 2.2% - Crude ash: 1.7% - Crude fibres: 1.3% - Moisture: 84.0% - metabolisable energy: 610KCal/Kg.

| Ideal weight (kg) | Start | - | 4 weeks after | - | Maintenance | - |
| --- | --- | --- | --- | --- | --- | --- |
| - | (g) | Can 410 g | (g) | Can 410 g | (g) | Can 410 g |
| 2 | 130 | 1 + 1/2 | 105 | 1 | 140 | 1 + 1/2 |
| 2,5 | 155 | 2 | 120 | 1 + 1/2 | 165 | 2 |
| 3 | 175 | 2 | 140 | 1 + 1/2 | 185 | 2 |
| 3,5 | 195 | 2 + 1/2 | 155 | 2 | 205 | 2 + 1/2 |
| 4 | 215 | 2 + 1/2 | 170 | 2 | 225 | 2 + 1/2 |
| 4,5 | 235 | 3 | 185 | 2 | 245 | 3 |
| 5 | 250 | 3 | 200 | 2 + 1/2 | 265 | 3 |
| 5,5 | 270 | 3 | 215 | 2 + 1/2 | 285 | 3 + 1/2 |
| 6 | 285 | 3 + 1/2 | 225 | 2 + 1/2 | 305 | 3 + 1/2 |
| 6,5 | 305 | 3 + 1/2 | 240 | 3 | 320 | 4 |
| 7 | 320 | 4 | 255 | 3 | 340 | 4 |
| 7,5 | 335 | 4 | 265 | 3 | 355 | 4 |
| 8 | 350 | 4 | 280 | 3 + 1/2 | 370 | 4 + 1/2 |