Urinary + Satiety Hund (S/O-KCAL).
Supports the health of dogs through management of struvite and excessive bodyweight.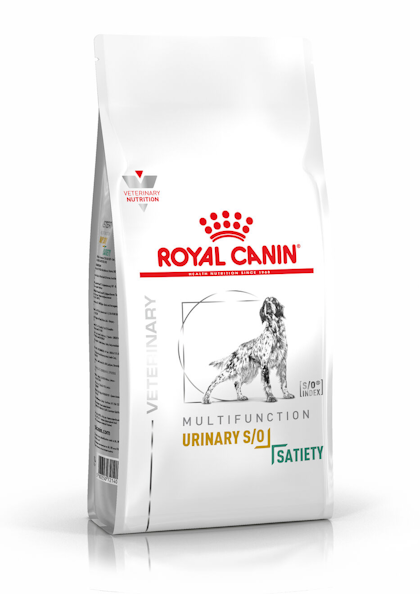 Low RSS

Helps lower the concentration of ions contributing to struvite and oxalate crystal formation.

Urine dilution

Urine dilution makes the urine less liable to form struvite and calcium oxalate stones.

Satietogenic effect

Contains a special blend of fibres which have a satiating effect on dogs.

High protein

A high protein content (111 g/1000 kcal ME) helps maintain muscle mass throughout the weight loss period.
Lavorare per un futuro sostenibile
Il nostro credo che gli animali domestici rendono il mondo migliore si ispira e dà vita al nostro obiettivo di creare UN MONDO MIGLIORE PER GLI ANIMALI DOMESTICI™.
Scopri di più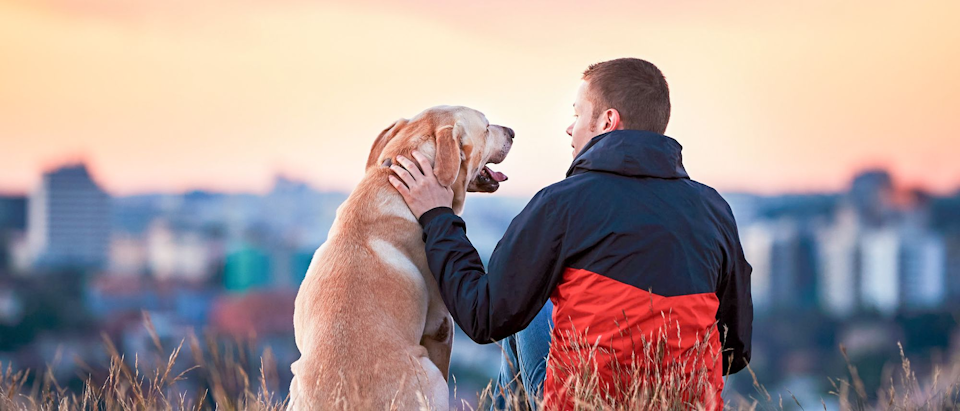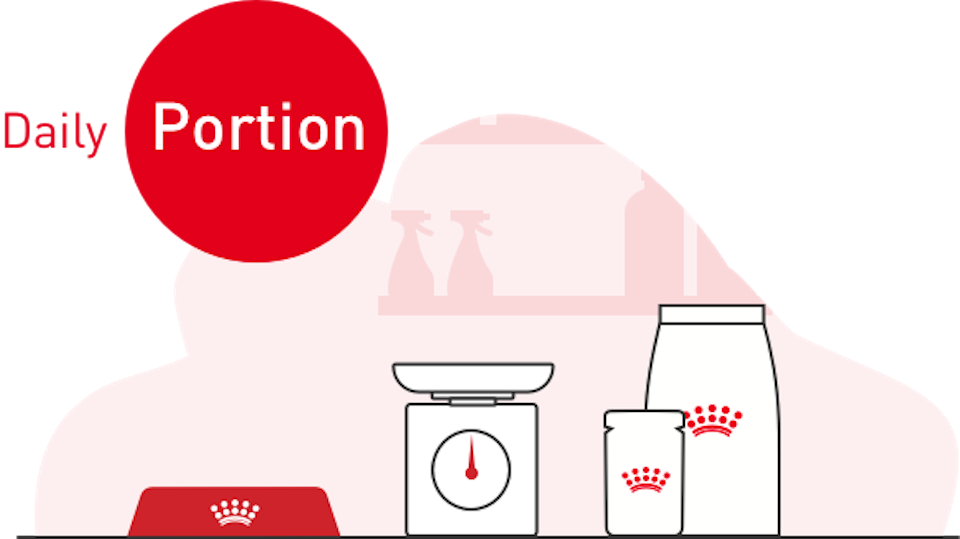 Scopri il nostro strumento che calcola la razione giornaliera per il tuo animale domestico. Inserisci le informazioni relative al tuo animale domestico e otterrai consigli in merito alla sua alimentazione quotidiana. In caso di problemi di peso, non esitare a consultare il medico veterinario per adattare la razione. Ricorda che questi consigli di alimentazione sono più precisi della tabella di alimentazione, pertanto i valori possono differire leggermente.
Calcola
ROYAL CANIN® MULTIFUNCTION URINARY S/O + SATIETY dry is a complete dietetic feed for dogs, formulated for the dissolution of struvite stones, the reduction of struvite stone recurrence, and for the reduction of excessive body weight. Urine undersaturating or metastabilising properties for struvite and/or Urine acidifying properties. RECOMMENDATIONS: It is recommended that advice from a veterinarian be sought before use and before extending the period of use. Feed MULTIFUNCTION URINARY S/O + SATIETY dry for 5 to 12 weeks for the dissolution of struvite stones, initially up to 6 months for the reduction of struvite stone recurrence, as well as until the target body weight is achieved and after if required to maintain target body weight. For an efficient weight loss or ideal weight maintenance, the recommended daily energy intake should not be exceeded.

Composition: dehydrated poultry protein, cellulose powder, wheat gluten*, vegetable fibres, tapioca, wheat, hydrolysed animal proteins, chicory pulp, maize, animal fats, minerals, maize gluten, fish oil, psyllium husks and seeds, fatty acid salt, fructo-oligo-saccharides, soya oil, hydrolysed crustaceans (source of glucosamine), hydrolysed cartilage (source of chondroitin).

Additives (per kg): Nutritional additives: Vitamin A: 19800 IU, Vitamin D3: 1000 IU, E1 (Iron): 40 mg, E2 (Iodine): 4 mg, E4 (Copper): 12 mg, E5 (Manganese): 52 mg, E6 (Zinc): 154 mg, E8 (Selenium): 0.07 mg - Preservatives - Antioxidants.

Analytical constituents: Protein: 30% - Fat content: 9.5% - Crude ash: 7.4% - Crude fibres: 16.7% - Calcium: 0.85% - Phosphorus: 0.7% - Sodium: 0.95% - Magnesium: 0.06% - Potassium: 0.8% - Chloride: 1.85% - Sulphur: 0.6% - Urine acid­ifying substances: calcium sulphate (0.5%), DL-methionine - Metabolisable energy: 2699 kcal/kg.

Feeding instructios: see table. Water should be available at all times. Batch number, factory registration number and best before date: see information on packaging. To be stored in a cool, dry place.*L.I.P.: protein selected for its very high assimilation.

Analytical constituents: Protein: 30% - Fat content: 9.5% - Crude ash: 7.4% - Crude fibres: 16.7% - Calcium: 0.85% - Phosphorus: 0.7% - Sodium: 0.95% - Magnesium: 0.06% - Potassium: 0.8% - Chloride: 1.85% - Sulphur: 0.6% - Urine acid­ifying substances: calcium sulphate (0.5%), DL-methionine - Metabolisable energy: 2699 kcal/kg.

| DOG'S WEIGHT (kg) | BODY CONDITION | | | | | |
| --- | --- | --- | --- | --- | --- | --- |
| | THIN  | THIN  | NORMAL | NORMAL | OVERWEIGHT | OVERWEIGHT |
| | Grams | Cups | Grams | Cups | Grams |  Cups |
| 2 | 57 | 5/8  | 50 | 5/8  | 43 | 4/8 |
| 4      | 95    | 1  + 1/8    | 84  | 1  | 72 | 6/8    |
| 6    | 129    | 1  + 4/8    | 114    | 1  + 2/8 | 98  | 1  + 1/8 |
| 8    | 160 | 1  + 6/8  | 141    | 1  + 5/8    | 122 | 1  + 3/8 |
| 10 | 189  | 2  + 1/8  | 167 | 1  + 7/8  | 144 | 1  + 5/8  |
| 15    | 257  | 2  + 7/8 | 226 | 2  + 4/8 | 195 | 2  + 2/8 |
| 20  | 318  | 3  + 5/8 | 280    | 3  + 1/8  | 242 | 2  + 6/8 |
| 25  | 376    | 4  + 2/8  | 331  | 3  + 6/8  | 286 | 3  + 2/8 |
| 30    | 432 | 4  + 7/8    | 380  | 4  + 2/8  | 328 | 3  + 6/8  |
| 35  | 485    | 5  + 4/8 | 426 | 4  + 6/8  | 368 | 4  + 1/8  |
| 40    | 536  | 6        | 471 | 5  + 2/8 | 407 | 4  + 5/8 |
| 45  | 585    | 6  + 5/8      | 515 | 5  + 6/8 | 445 | 5  |
| 50 | 633    | 7  + 1/8  | 557  | 6  + 2/8 | 481  | 5  + 3/8    |
| 55    | 680  | 7  + 5/8  | 598  | 6  + 6/8 | 517  | 5  + 7/8 |
| 60      | 726 | 8  + 1/8    | 639  | 7  + 2/8 | 552 | 6  + 2/8  |
| 70      | 815 | 9  + 1/8  | 717    | 8  + 1/8      | 619  | 7 |
| 80 | 901 | 10  + 1/8 | 793 | 8  + 7/8 | 685 | 7  + 6/8 |