Maxi Relax Care
Complete feed for dogs - For adult and mature large breed dogs (from 26 to 44 kg) - Over 15 months old - Dogs in changing environment.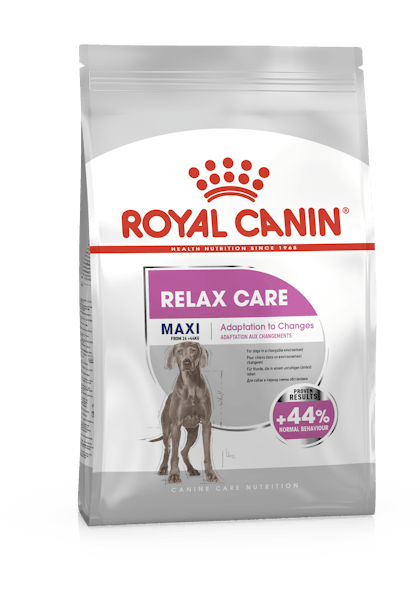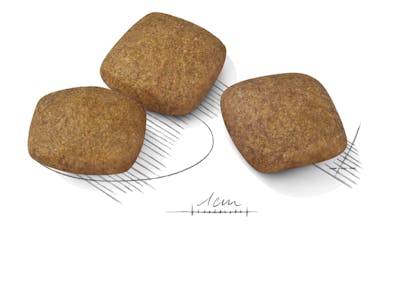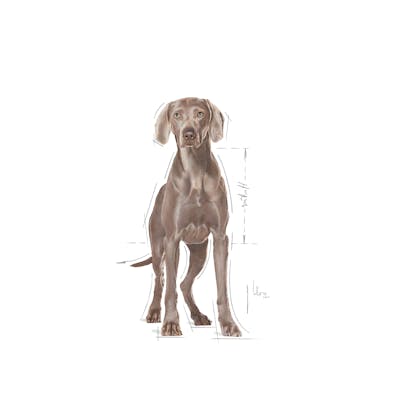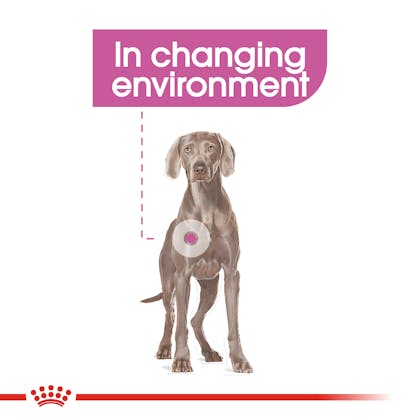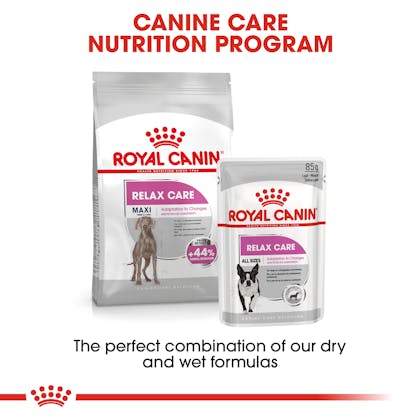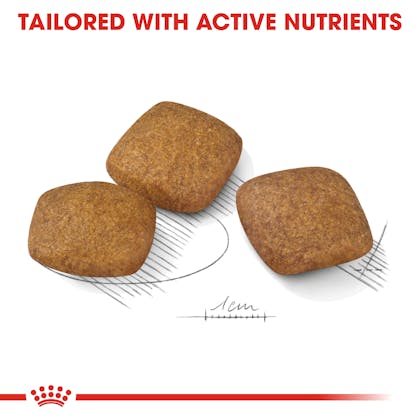 How else can you help your dog?

How else can you help your large breed dog cope with an intense & changing environment? Nervousness can occur in unpredictable situations, so it's a good idea to follow routine in everyday life. Try to give your dog enough time to adjust to possible changes. If you have any questions or concerns about your dog's health or behaviour, please contact your veterinarian.

When your dog loses his routine, he can feel uneasy. A stressed dog might behave unexpectedly, isolate, hide, or be restless – all signs of upset nerves. High-quality nutrition that's specially calibrated to help your dog adapt gives him a chance to start feeling better. This extra-tasty recipe contains a naturally-sourced adaptogenic nutrient that helps to moderate your dog's responses to upsets. We include this high-quality nutrient in a digestible form and, what's more, we monitor its exact composition, quantity, and quality every month. Suitable for dogs that weigh between 26kg and 44kg, ROYAL CANIN® Relax Care Maxi helps to calm your dog's reaction to change. All Royal Canin foods are nutritionally complete and contain 100% of the nutrients your dog needs as a healthy base for wellbeing. These nutrients include fats, fibers, proteins, vitamins, and minerals. Our Relax Care nutritional program has two components available: crunchy kibble and a delicious pâté in a pouch, both are nutritionally complete and perfectly complement each other. Why not try the pâté as a delicious topping to the kibble? Don't just take our word for it, when scientifically tested at the Royal Canin kennels, +44% of dogs behaved normally in changing situations. This means that ROYAL CANIN® Relax Care Maxi's results are a proven success.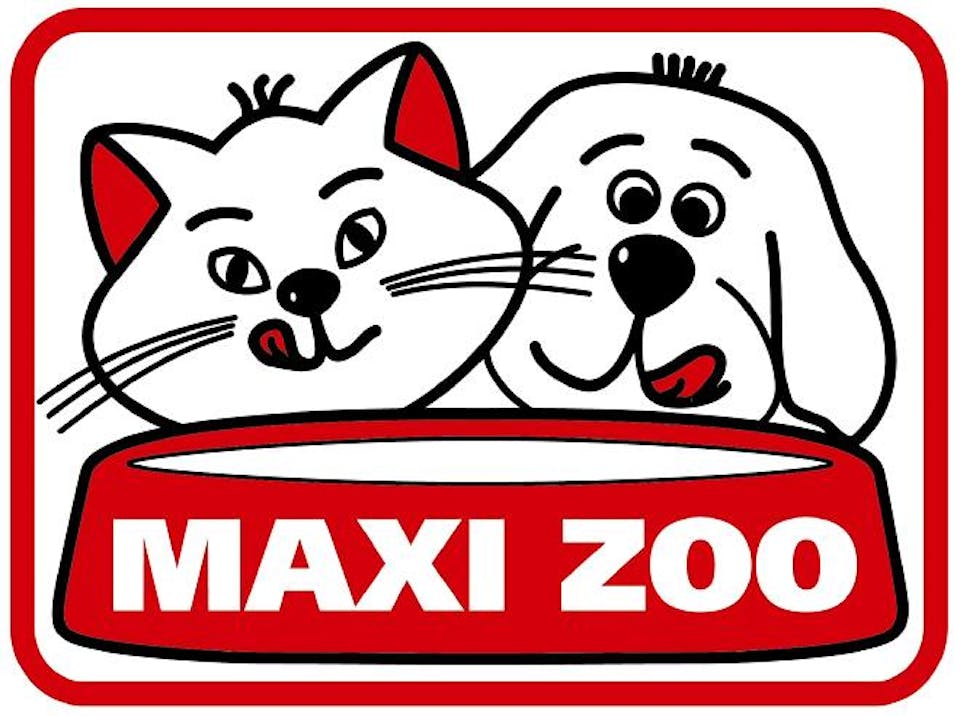 Composition: Dehydrated poultry protein, maize, maize flour, wheat flour, animal fats, hydrolysed animal proteins, rice, maize gluten, vegetable fibres, minerals, vegetable protein isolate*, beet pulp, fish oil, soya oil, yeasts and parts thereof, hydrolyzed fish protein , hydrolysed yeast (source of manno-oligo-saccharides), glucosamine, marigold extract (source of lutein), hydrolysed cartilage (source of chondroitin).

| Dog's weight | 26 kg | 32 kg | 38 kg | 44 kg |
| --- | --- | --- | --- | --- |
| Indoor - Low activity | 294 g ( ou 272 g + 1 pouch) | 344 g (ou 322 g+ 1 pouch) | 391 g (ou 369 g +1 pouch) | 437 g (ou 415 g +1 pouch) |
| Normal activity | 341 g (ou 319 g + 1 pouch) | 398 g (ou 376 g + 1 pouch) | 453 g (ou 431 g + 1 pouch) | 506 g (ou 484 g +1 pouch) |
| High activity | 387 g (ou 365 g +1 pouch) | 453 g (ou 431 g + 1 pouch) | 515g (ou 493 g + 1 pouch) | 575 g (ou 553 + 1 pouch) |
Har du stadig spørgsmål til dette produkt?
Find ud af, hvordan du kan komme i kontakt med os.
Stil et spørgsmål