Medium Puppy Gravy
Täisväärtuslik konservtoit koertele - Keskmise suurusega koera kutsikad (täiskasvanud kaal 11 kuni 25 kg) - kuni 12 kuud.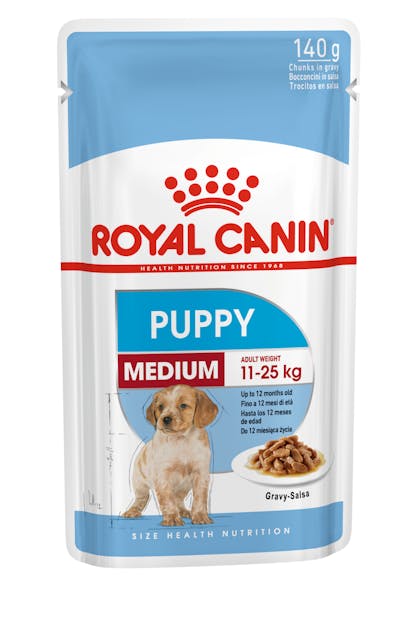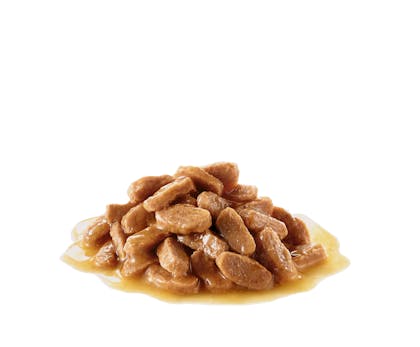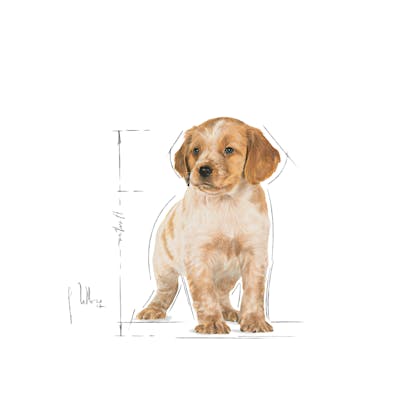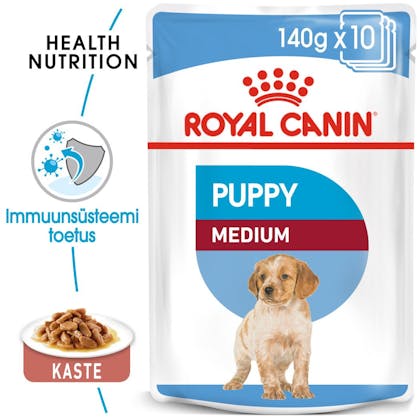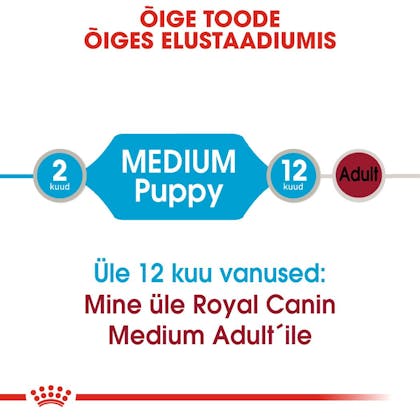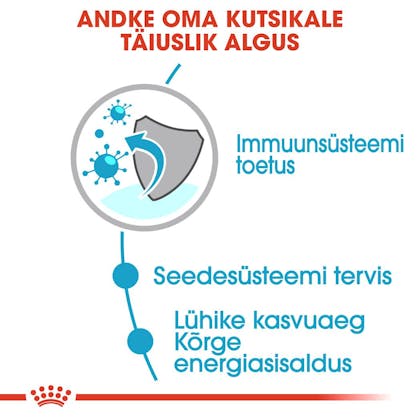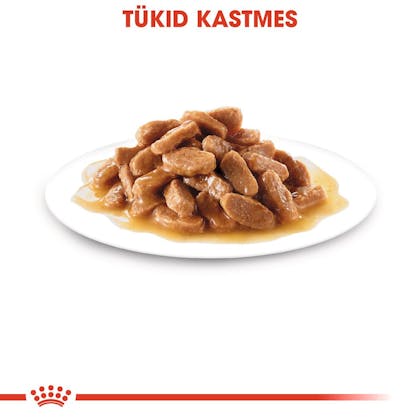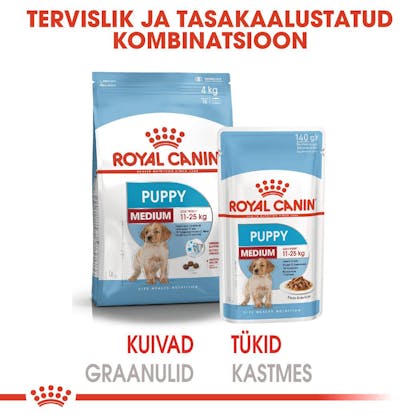 Toetab immuunsüsteemi

Tänu antioksüdantide kompleksile, mis sisaldab ka E-vitamiini, aitab toetada sinu kutsika loomulikku kaitsevõimet.

Seedetrakti tervis

Toetab seedetrakti tervist ja soolestiku mikrofloora tasakaalu.

Lühike kasvuperiood - suur energiasisaldus

Vastab keskmist kasvu kutsikate suurele energiavajadusele.

Suitable for puppies up to 12 months old that will have an adult weight between 11-25 kg, ROYAL CANIN® Medium Puppy in Gravy is specially formulated with all the nutritional needs of your medium sized puppy in mind. Thanks to an exclusive complex of antioxidants – including vitamin E – ROYAL CANIN® Medium Puppy in Gravy helps to support your puppy's immune system while its natural defences are developing gradually. What's more, key nutrients are included to support your puppy's digestive health, as well as to help maintain a good balance of intestinal flora. Medium breed puppies tend to have a short growth period. ROYAL CANIN® Medium Puppy in Gravy has an increased energy content in order to meet the high energy needs that medium sized puppies like yours have. To cater to each dog's individual preferences, ROYAL CANIN® Medium Puppy in Gravy is also available as dry food, with crunchy and tasty kibble. If you're considering mixed feeding, simply follow our feeding guidelines to ensure your dog gets an accurate amount of both wet and dry food for optimal benefit.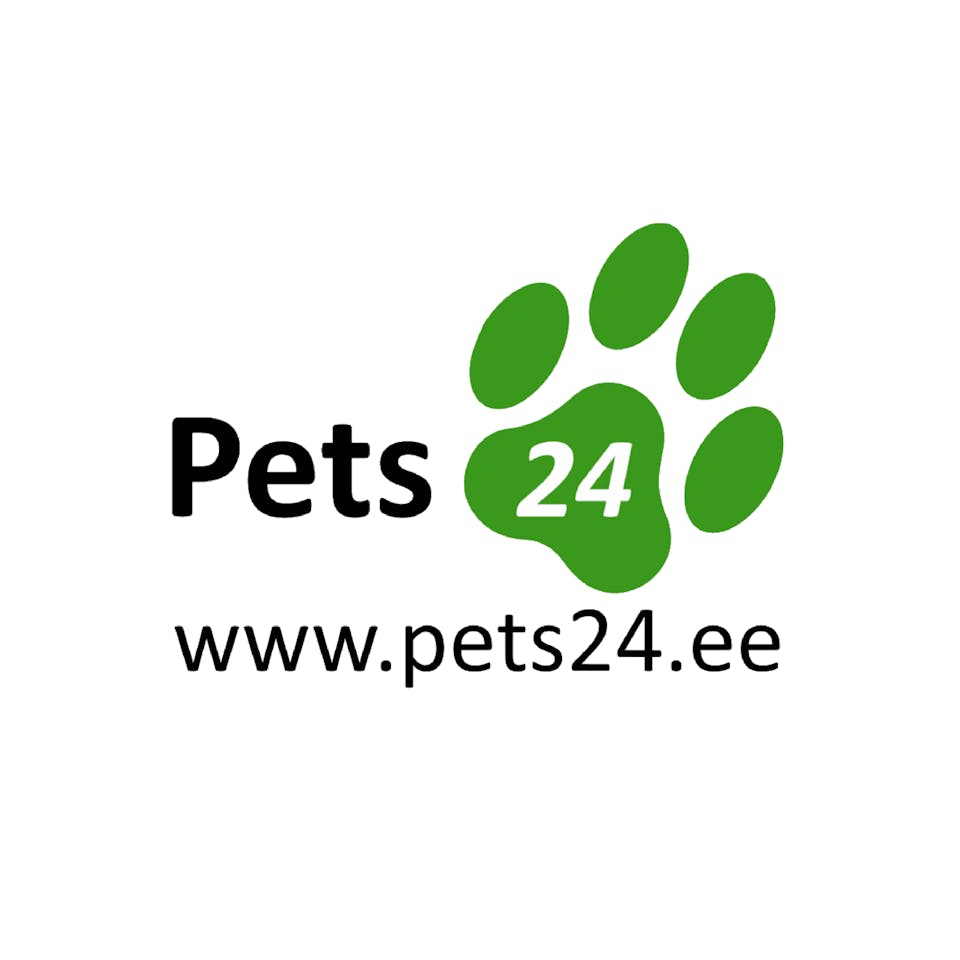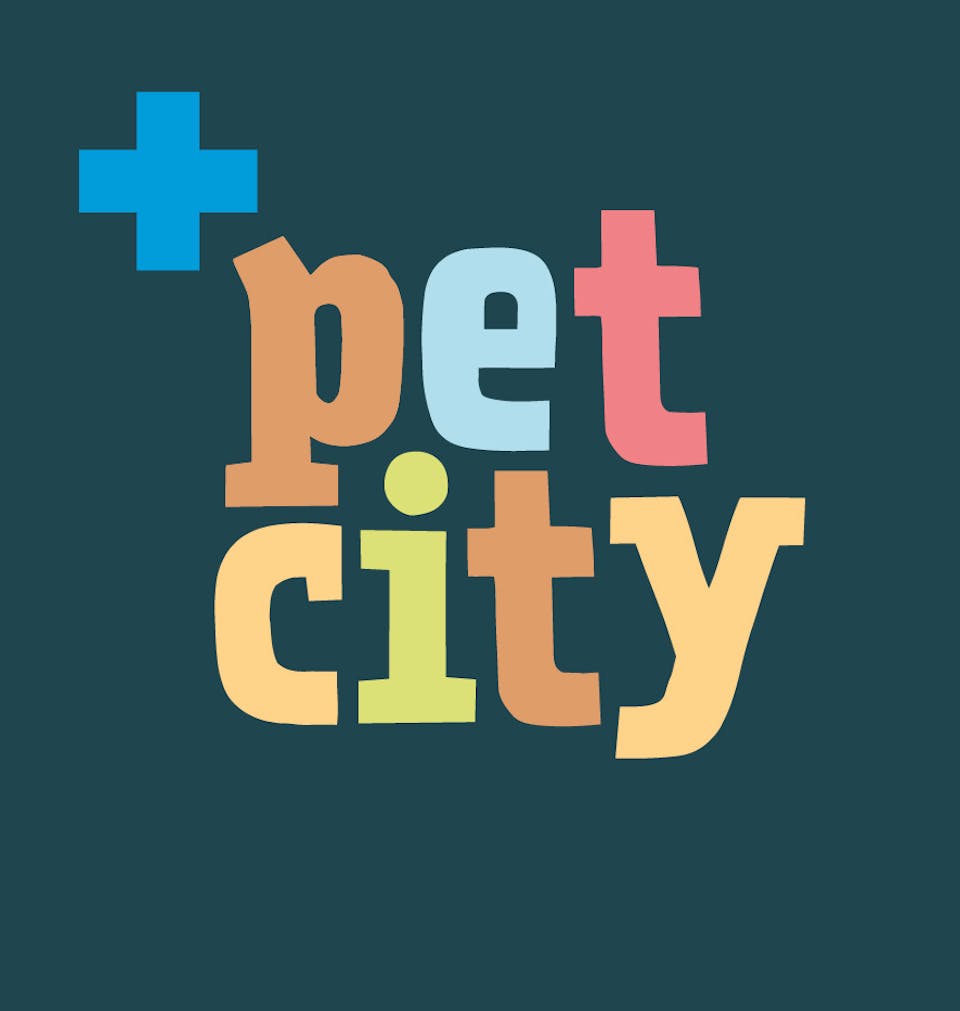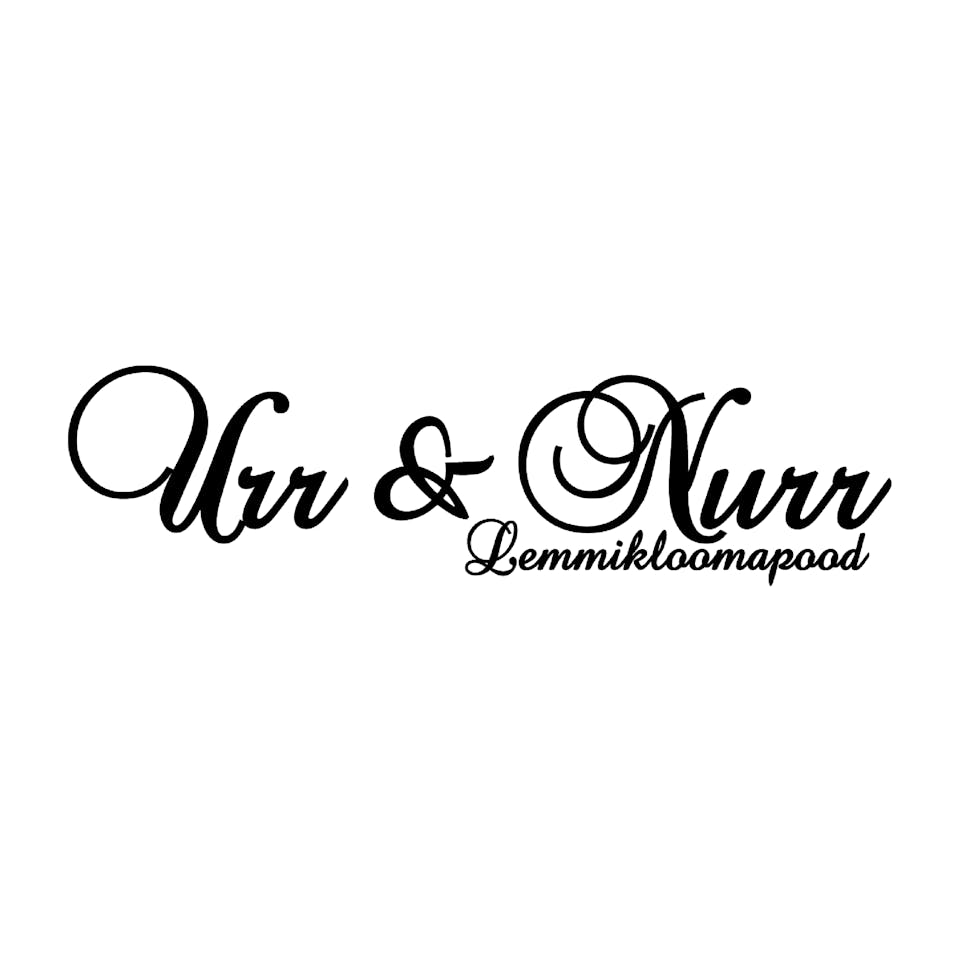 Koostis: liha ja loomsed kõrvalsaadused, õlid ja rasvad, teraviljad, taimse proteiini ekstraktid, taimset päritolu kõrvalsaadused, mineraalid, pärmid, erinevad suhkrud.

Lisandid (kg kohta): Toitainelised lisandid: Vitamiin D3: 100 IU, E1 (Raus): 6 mg, E2 (Iood): 0.35 mg, E4 (Vask): 2.8 mg, E5 (Mangaan): 1.9 mg, E6 (Tsink): 19 mg - Tehnoloogilised lisandid: setteline klinoptiloliit: 2 g.

Analüütilised koostisosad: Proteiin: 8.3% - Rasvasisaldus: 6.0% - Toortuhk: 1.9% - Toorkiud: 1.2% - Niiskus: 78.5% - Vitamiin E: 150.0 mg/kg.

| Vanus (kuud) | Einekotikest / päev |
| --- | --- |
| 2 | 6 kotikest |
| 8 | 7 kotikest |
| 12 | 5+1/2 kotikest |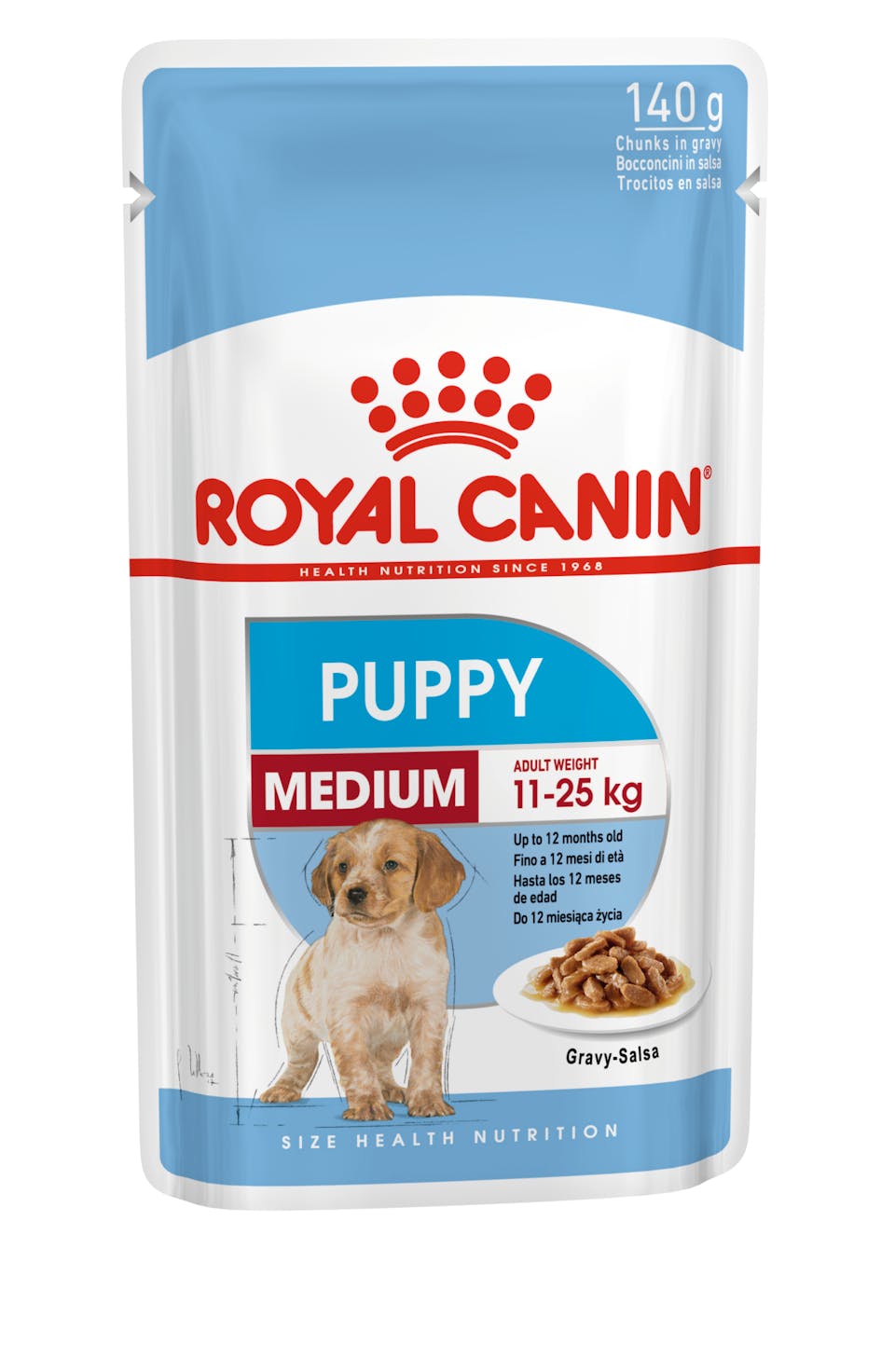 Kas teil on selle toote kohta veel küsimusi?
Vaadake, kuidas meiega ühendust võtta.
Kas teil on küsimusi?