Gastrointestinal
Complete dietetic feed for cats.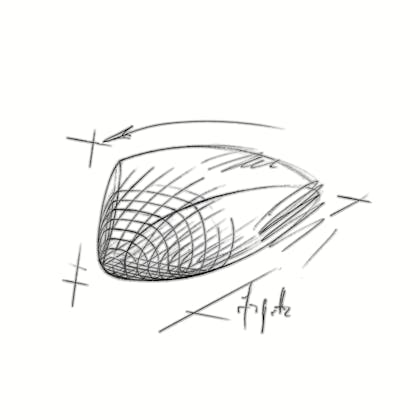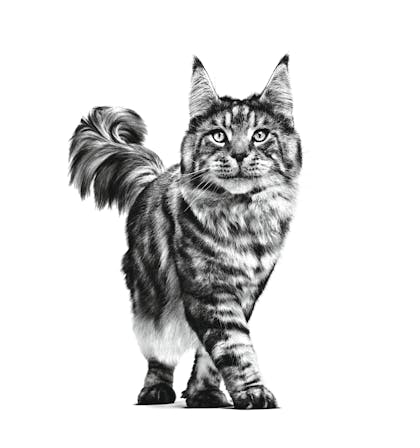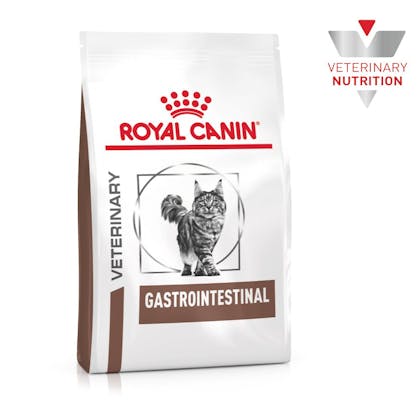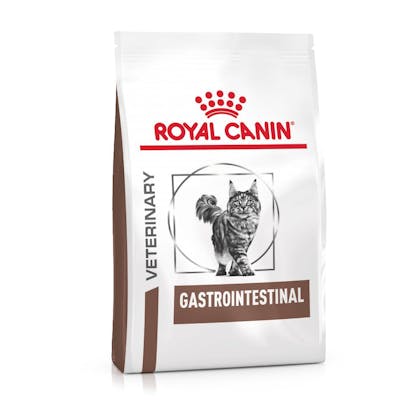 Tukee ruoansulatusta

Hyvin sulava koostumus sekä tasapainoinen yhdistelmä kuituja, mukaan lukien prebiootteja, jotka tukevat tervettä ruoansulatusta ja läpikulkua.

Runsaasti energiaa

Korkean energiapitoisuuden vuoksi pienempi ateriakoko sekä vähemmän suoliston kuormitusta.

Erinomainen maittavuus

Erinomaisen maittavuutensa vuoksi houkuttaa syömään, vaikka ruokahalu olisi heikentynyt.

Brand text veterinary

In 1968 in the South of France, a veterinarian named Jean Cathary discovered he could better support dogs' health through tailored nutrition. In this visionary act, ROYAL CANIN® was born. Today, using advanced veterinary science and careful observation to identify the most adapted nutrients, our 220+ individual formulas support the health of every individual cat and dog.

Formula general text

4A. Each ROYAL CANIN formula is specifically designed and approved by scientific experts in cat and dog nutrition. The specificities of this formula are :
Koostumus: kuivattu siipikarjanvalkuainen*, riisi*, eläinrasvat*, vehnägluteeni*, kasvikuidut, maissigluteeni*, hydrolysoitu siipikarjanmaksa*, kivennäisaineet, kananmunajauho*, juurikaskuitu, kalaöljy*, soijaöljy*, hiivatuotteet, psylliumin kuoret ja siemenet (geeliytyvien aineiden lähde), frukto-oligosakkaridit (0,48%), hydrolysoitu hiiva (mannaanioligosakkaridien lähde) (0,19%), isosamettikukkauute (luteiinin lähde). *erittäin hyvin sulavat ainesosat.

Lisäaineet (kg:ssa): Ravitsemukselliset lisäaineet: A-vitamiini: 21500 KY,   D3-vitamiini: 800 KY, Rauta (3b103): 41 mg, Jodi (3b201, 3b202): 4,1 mg,   Kupari (3b405, 3b406): 13 mg, Mangaani (3b502, 3b504): 54 mg, Sinkki (3b603,   3b605, 3b606): 132 mg, Seleeni (3b801, 3b811, 3b812): 0,08 mg - Teknologiset   lisäaineet: Sedimenttiperäinen klinoptiloliitti: 10 g - Säilöntäaineet -   Hapettumisenestoaineet.    

Ravintoaineet: Raakaproteiini: 32,0% - Raakarasva: 22,0% - Tuhka: 8,5% -   Raakakuitu: 4,9% - EPA/DHA: 0,33% - Omega-3-rasvahapot: 0,93% - Omega-6-rasvahapot:   4,4% - Natrium: 0,6% - Kalium: 1,0%.

For RSA: Guaranteed analysis g/kg: Crude protein (min) 300 - Moisture (max) 70 - Crude fat (min) 200 - Crude fibre (max) 59 - Crude ash (max) 94. Product registration number: XXXXXX - Act 36/1947. For Namibia: N-FF XXXX.

Feeding instructions: see table. Water should be available at all times. Batch number, factory registration number and best before date: see information on packaging. To be stored in a cool, dry place.

ANALYTICAL CONSTITUANTS: Crude Protein 30.0% (min.), Crude Fat 20.0% (min.), Calcium 0.880% (min.), Phosphorus 0.816% (min.), Ash 9.4% (max.), Crude Fiber 5.9% (max.), Moisture 6.5% (max.), EPA/DHA: 0.33%.

COMPOSITION: dehydrated poultry protein (chicken, turkey, etc.), rice, animal fats (poultry fat, etc.), wheat gluten, powdered cellulose, corn gluten, hydrolysed animal proteins (poultry, etc.), minerals, egg powder, beet pulp, fish oil, yeast, soybean oil, psyllium husks and seeds, fructo oligosaccharide, hydrolysed yeast (source of manno-oligo-saccharides), marigold extract.

ADDITIVES (per kg): Vitamin A: 21500 IU, Vitamin D3: 800 IU, E1 (Iron): 41 mg, E2 (Iodine): 4.1 mg, E4 (Copper): 13 mg, E5 (Manganese): 54 mg, E6 (Zinc): 132 mg, E8 (Selenium): 0.08 mg, zeolite: 10 g - Antioxidants.

LEGAL NOTICE: Expiration date: Displayed at the bottom of the bag (date/month/year) - Manufacture date: Displayed at the bottom of the bag - Manufacturing source: ROYAL CANIN FRANCE SAS - Address: Jipyungsun-sandan-2 gil, 72, Baeksan-myun, Gymje City, Jeollabukdo, Korea - Weight: Separately declared on the bag - Customer Care no.: 080-041-5161 - Animal medicine & Re-packaging: Not applied - NOTICE: Do not feed the ruminant cattle. Store in a cool, dry place away from direct sunlight and pests. This product can be exchanged or compensated for the legitimate consumer damage in accordance with the Fair Trade Commission's Notice of Consumer Dispute Resolution Standards. - Country of origin: France.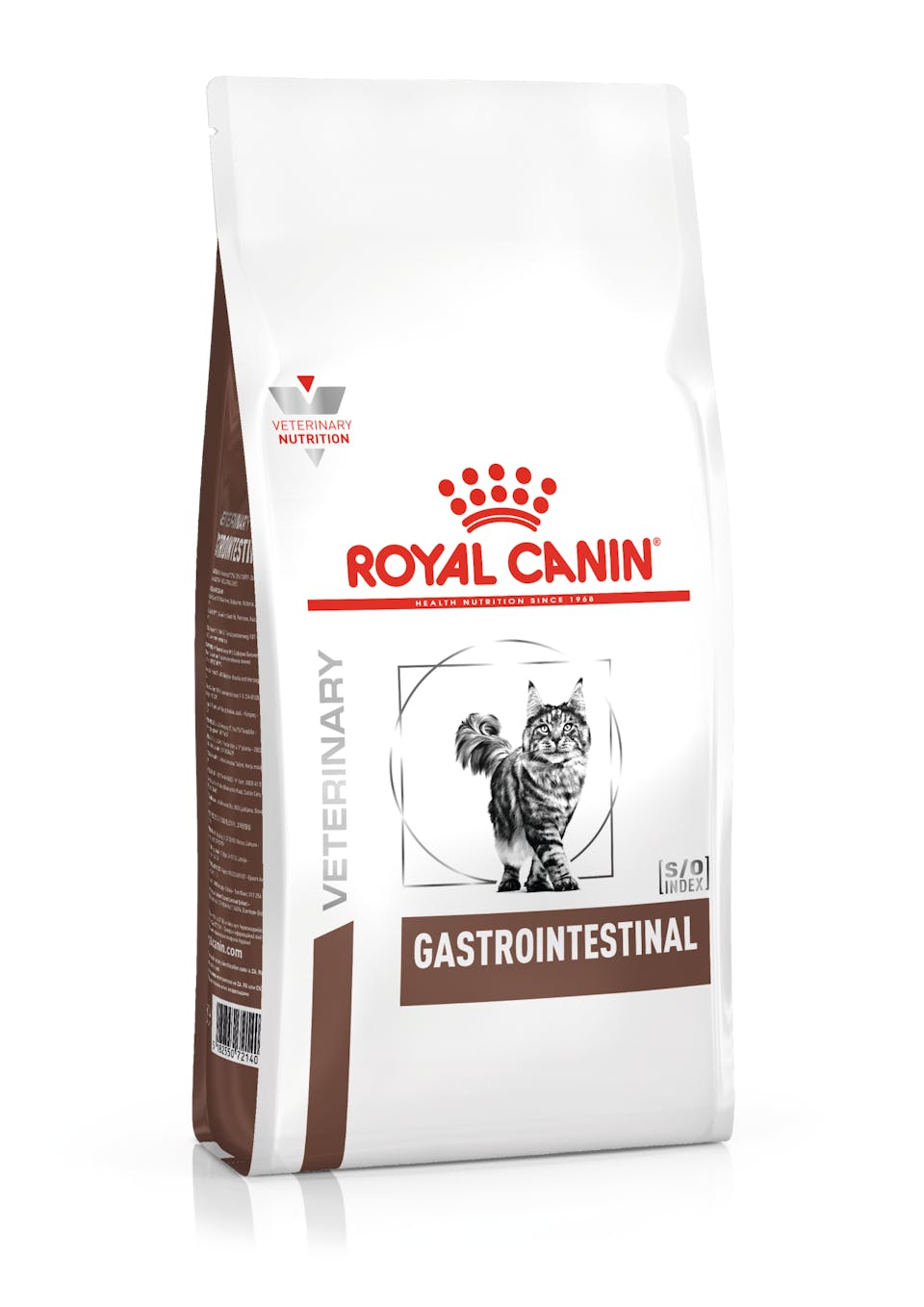 Onko sinulla edelleen kysyttävää tästä tuotteesta?
Katso yhteystietomme ja ota yhteyttä.
Esitä kysymys