Maxi Dental Care
Täysrehu - Suurikokoisille aikuisille ja ikääntyville koirille (paino 26-44 kg) - Yli 15 kk ikäisille - Koirille, joilla on taipumus hammasongelmiin.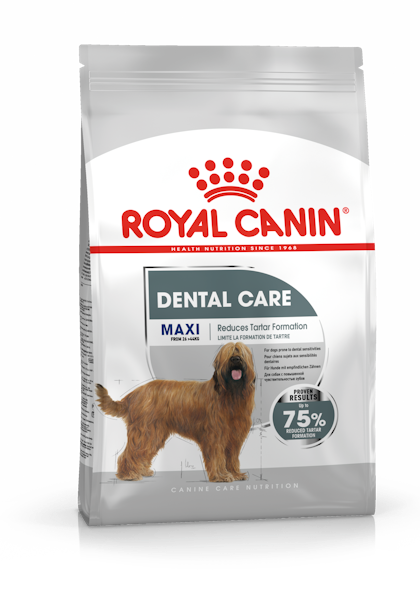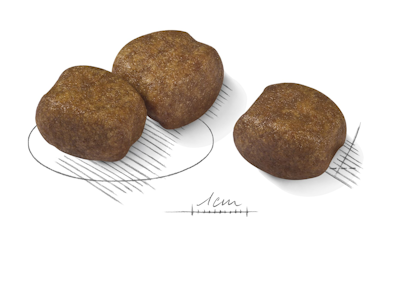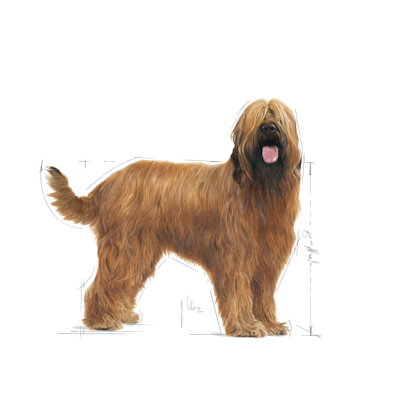 Up to 75% reduced tartar formation *Royal Canin internal study

Up to 75% reduced tartar formation *Royal Canin internal study.

Sensitivity description

Some dogs are more prone to the accumulation of dental tartar. After eating, food residuals form a thin layer of plaque covering the teeth. Over time, plaque calcifies into tartar which accelerates the accumulation of bacteria that can have health consequences.

Product claims

Complete nutrition that features a kibble formulated with a specialized texture that polishes your dog's teeth as he chews. The formula is improved with chelators that bind to calcium in his mouth, helping stop tartar from forming. Ideal for longterm use. Oral hygiene plays an important role in your dog's overall health.

How else can you help your dog?

How else can you help your dog? It's recommended to brush your dog's teeth daily. Use toothpaste specifically made for dogs, and a suitably sized toothbrush. If you have any questions or concerns about your dog's health, please contact your veterinarian.

Your dog will only ever have one set of teeth, which is why it's so important to help keep his teeth and gums healthy. Suitable for dogs that weigh between 26kg and 44kg, ROYAL CANIN® Dental Care Maxi boasts delicious-tasting complete nutrition that helps to support your dog's dental health. This advanced formula features a smart kibble texture that actually cleans your dog's teeth while chewing. The mechanical texture of the kibble surrounds each tooth as your dog bites down so that every mouthful rubs against the tooth's surface, like a brushing effect. Over time, the bacteria that settles on your dog's teeth after meals forms plaque, which mineralizes with calcium to cause tartar. This nutritious kibble is enhanced with chelators that bind to calcium in your dog's mouth, which helps to stop the formation and build-up of tartar. Our Digestive Care nutritional program has two components available: crunchy kibble and a delicious pâté in a pouch, both are nutritionally complete and perfectly complement each other. Why not try the pâté as a delicious topping to the kibble? Don't just take our word for it, ROYAL CANIN® Dental Care Maxi is scientifically tested and proven to reduce tartar formation by up to 75%. This means that ROYAL CANIN® Dental Care Maxi's results are a proven success.


KOOSTUMUS: maissijauho, kuivattu siipikarjanvalkuainen, riisi, eläinrasvat, hydrolysoidut eläinvalkuaiset, kasvikuidut, juurikaskuitu, kivennäisaineet, selluloosajauhe. LISÄAINEET (kg:ssa): Ravitsemukselliset lisäaineet: A-vitamiini: 15500 KY, D3-vitamiini: 1000 KY, E1 (Rauta): 39 mg, E2 (Jodi): 3,9 mg, E4 (Kupari): 12 mg, E5 (Mangaani): 51 mg, E6 (Sinkki): 128 mg, E8 (Seleeni): 0,06 mg - Teknologiset lisäaineet: Pentanatrium- trifosfaatti: 3,5 g - Säilöntäaineet - Hapettumisenestoaineet. RAVINTOAINEET: Raakavalkuainen: 23,0% - Raakarasva: 16,0% - Tuhka: 6,0% - Raakakuitu: 2,8%. RUOKINTAOHJE: ks. annostelutaulukko. Eränumero ja sarjanumero, parasta ennen -päivä: ks. pakkaus. Säilytetään viileässä ja kuivassa.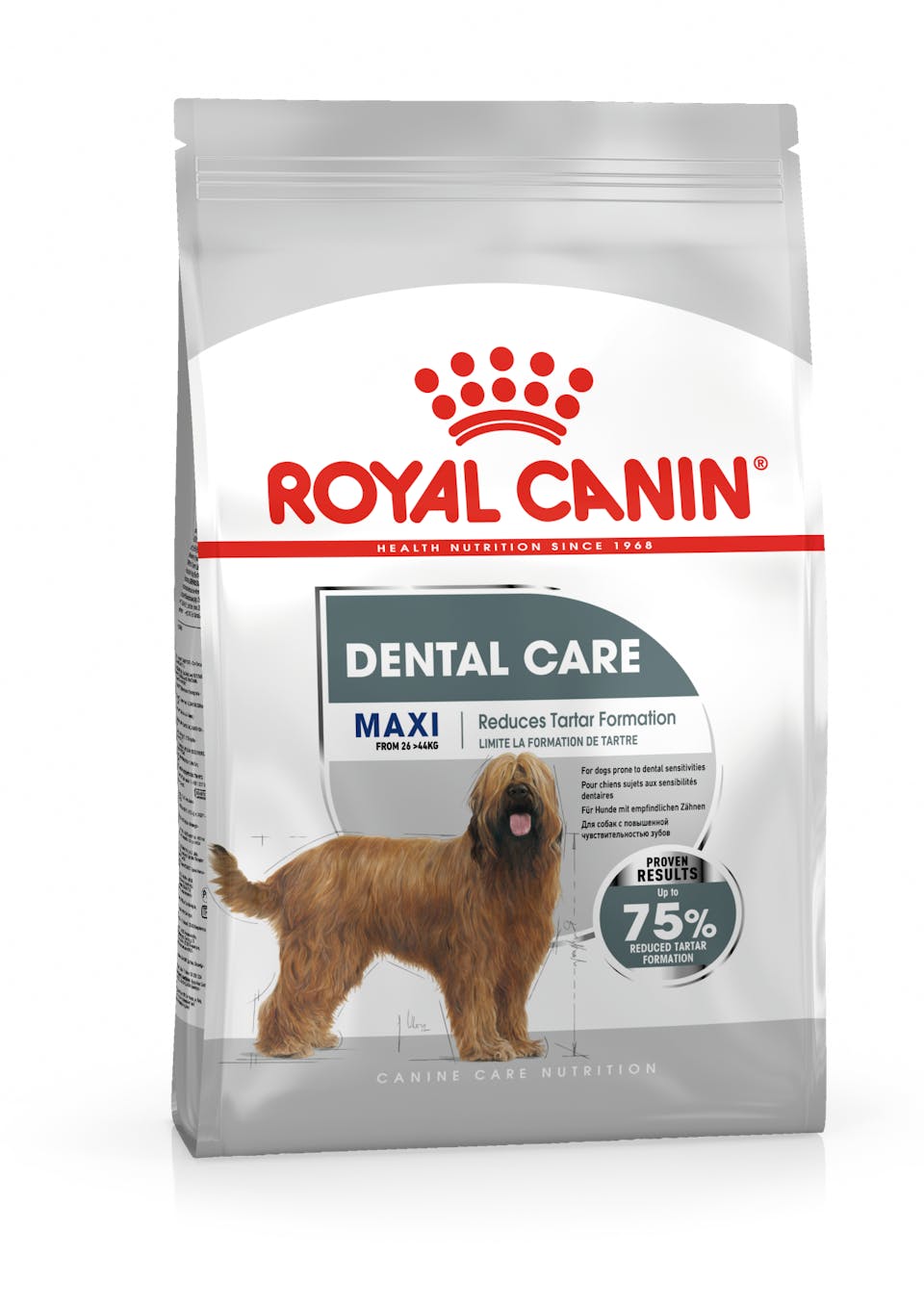 Onko sinulla edelleen kysyttävää tästä tuotteesta?
Katso yhteystietomme ja ota yhteyttä.
Esitä kysymys