Medium Relax Care
Täysrehu - Keskikokoisille aikuisille ja ikääntyville koirille (paino 11-25 kg) - Yli 12 kk ikäisille - Koirille, joilla on vaihteleva elinympäristö.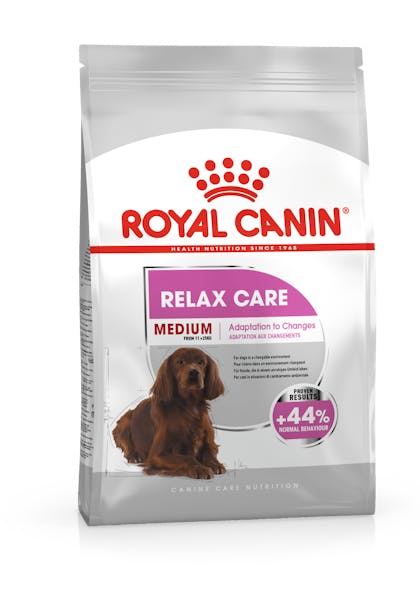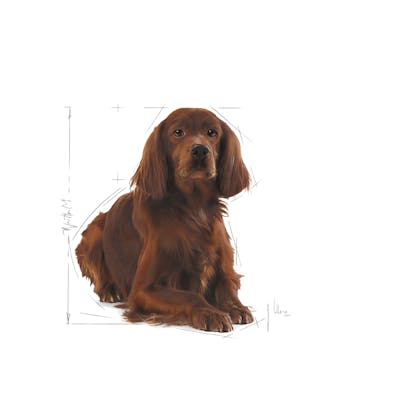 +44% normal behaviour ** in changing environment*Royal Canin internal study

+44% normal behaviour ** in changing environment*Royal Canin internal study.

Product claims

This precicely balanced nutritional solution with proven efficiency, is formulated with specific nutrients to help your dog feel relaxed in an intense & changing environment.

Sensitivity description

Changes in your dog's routine can impact his wellbeing. Situations such as a trip in the car, moving to a new home, or the arrival of a new baby can make a dog nervous. Adapting his nutrition can help him cope with change.

How else can you help your dog?

How else can you help your dog cope with an intense & changing environment? Nervousness can occur in unpredicatable situations, so it's a good idea to follow routines in the everyday life. Try to give your dog enough time to adjust to possible changes. If you have any questions or concerns about your dog's health, please contact your veterinarian.

When your dog loses his routine, he can feel stressed. Certain life events like car trips, moving house, or the arrival of new family members can make your dog feel uneasy. High-quality nutrition can help to calm your dog's nerves, meaning a better all-round quality of life. ROYAL CANIN® Relax Care Medium is suitable for dogs in a changing environment that weigh between 11kg and 25kg. This extra-tasty recipe is specially crafted for your dog's wellbeing. Perfect for long-term use, this intelligent formula calms your dog's reaction to change. We include an active protein molecule in this food, this high-quality, naturally-sourced nutrient has a calming effect on your dog and moderates his response to upsets. ROYAL CANIN® Relax Care Medium contains 100% of the quality protein, fiber, fats, minerals, and vitamins that your dog requires for lifelong wellbeing. Our Relax Care nutritional program has two components available: crunchy kibble and a delicious pâté in a pouch, both are nutritionally complete and perfectly complement each other. Why not try the pâté as a delicious topping to the kibble? Don't just take our word for it, when scientifically tested at the Royal Canin kennels, +44% of dogs behaved normally in changing situations. This means that ROYAL CANIN® Relax Care Medium's results are a proven success.
Koostumus: kuivattu siipikarjanvalkuainen, maissijauho, maissi, riisi, eläinrasvat, hydrolysoidut eläinvalkuaiset, maissigluteeni, juurikaskuitu, kasvivalkuaisuute*, kalaöljy, kivennäisaineet, kasvikuidut, soijaöljy, selluloosajauhe, hiivat ja niiden osat, hydrolysoitu kalavalkuainen, hydrolysoitu hiiva (mannaanioligosakkaridien lähde), isosamettikukkauute (luteiinin lähde).

Lisäaineet (kg:ssa): Ravitsemukselliset lisäaineet: A-vitamiini: 15500 KY, D3-vitamiini: 1000 KY, E1 (Rauta): 39 mg, E2 (Jodi): 3,9 mg, E4 (Kupari): 12 mg, E5 (Mangaani): 50 mg, E6 (Sinkki): 134 mg, E8 (Seleeni): 0,08 mg - Säilöntäaineet - Hapettumisenestoaineet.

Ravintoaineet: Raakavalkuainen: 25,0% - Raakarasva: 14,0% - Tuhka: 6,3% - Raakakuitu: 2,6%.

*L.I.P.: erinomaisen sulavuutensa perusteella valittu valkuaisaine.

Ruokintaohje: ks. annostelutaulukko. Eränumero ja sarjanumero, parasta ennen -päivä: ks. pakkaus. Säilytetään viileässä ja kuivassa.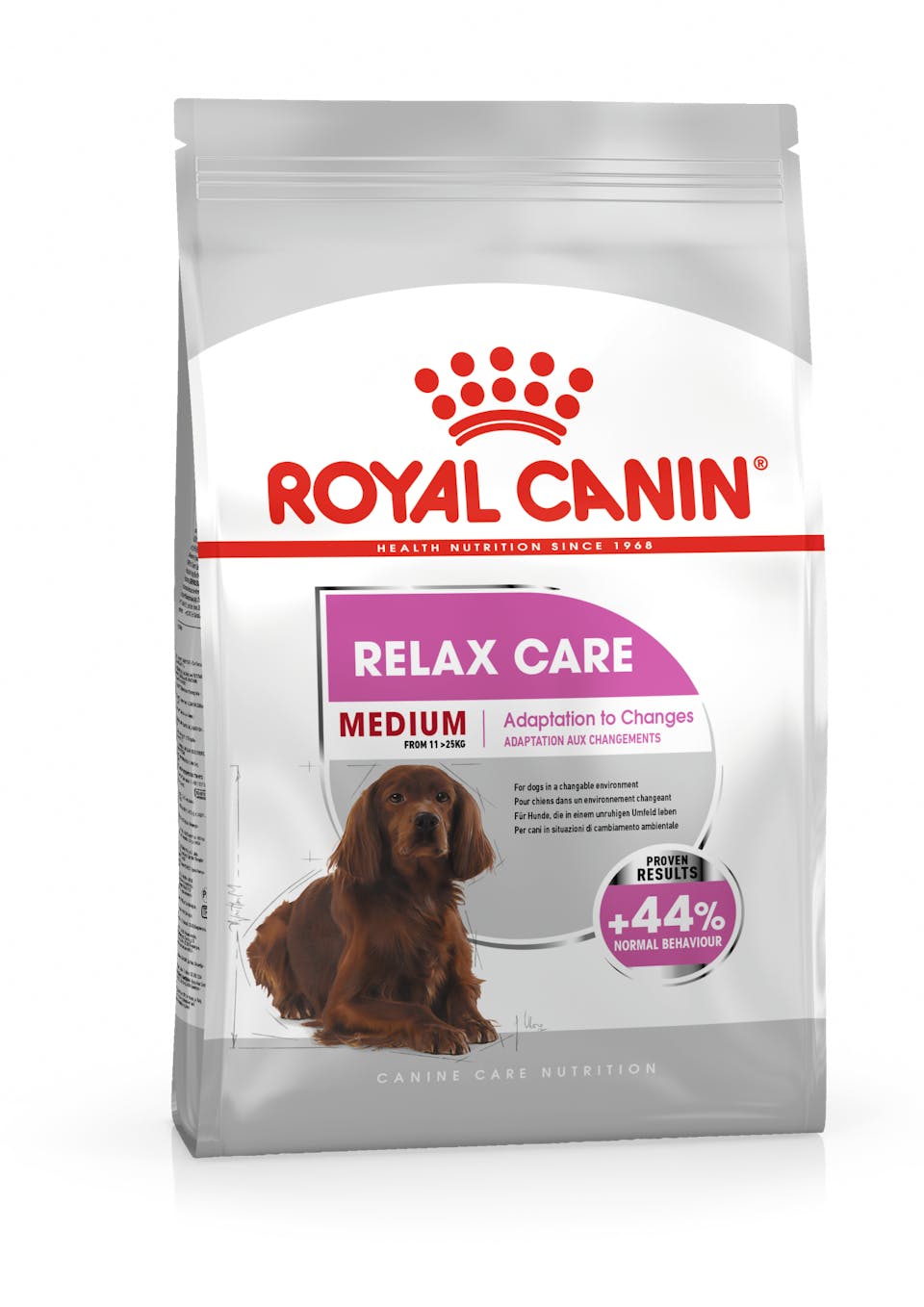 Onko sinulla edelleen kysyttävää tästä tuotteesta?
Katso yhteystietomme ja ota yhteyttä.
Esitä kysymys