Medium Sterilised
Täysrehu - Keskikokoisille aikuisille kastroiduille koirille (paino 11-25 kg) - Yli 12 kk ikäisille - Koirille, joilla on taipumus ylipainoon.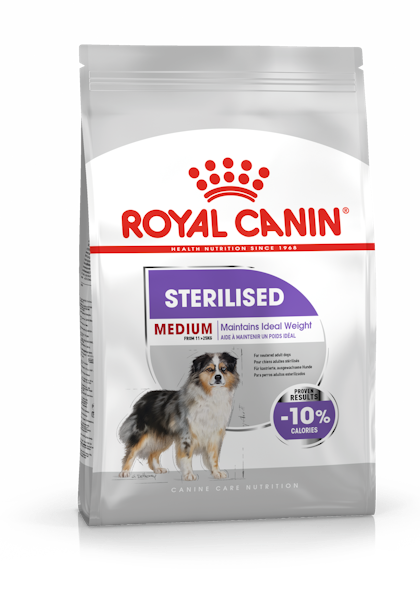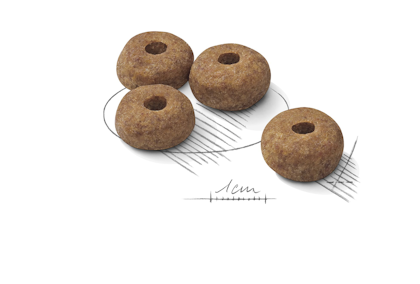 Proven Results : 10% lower calories**compared to maintenance product (Medium Adult)

Proven Results : 10% lower calories**compared to maintenance product (Medium Adult).

Product Claims

Combination of high protein content (28%) and moderate fat intake (13%) that helps maintain an ideal weight. Designed for (Small,...) neutered dogs, the nutritional profile is enriched with L-carnitine and features gut-healthy fibre so your dog enjoys the same volume of food while reducing his calorie intake.

How else can you help your dog?

How else can you help your dog? Get your dog active with walks, games in the park or play at home. Reward him with kibbles taken from his meal allowance, instead of snacks. Most importantly, follow the food measures on this pack. If you have any questions or concerns about your dog's health, please contact your veterinarian.

Your dog's metabolism slows down after sterilisation, and he may be happy to rest on the sofa as opposed to active adventuring, but still be ravenous at mealtimes. ROYAL CANIN® Sterilised Medium is suitable for neutered adult dogs that weigh from 11kg to 25kg. This extra-tasty recipe satisfies your dog's hunger with high-quality nutrients, specially calibrated to keep him trim and active. The moderate fat content in ROYAL CANIN® Sterilised Medium food helps your dog avoid the health complications that go with excess weight gain. Formulated with less dietary fat, this food helps your dog stay lighter on his paws. The optimal combination of fibers included in ROYAL CANIN® Sterilised Medium helps your dog feel full, while also ensuring a regular and healthy transit for better overall digestion. What's more, ROYAL CANIN® Sterilised Medium's high protein content helps your dog to maintain muscle mass, while reducing fat and calories. Don't just take our word for it, ROYAL CANIN® Sterilised Medium is scientifically proven to be 10% lower in calories than regular adult food. This means that ROYAL CANIN® Sterilised Medium's results are a proven success. Our Sterilised nutritional program has two components available: crunchy kibble and a delicious pâté in a pouch, both are nutritionally complete and perfectly complement each other. Why not try the pâté as a delicious topping to the kibble?


KOOSTUMUS: maissi, kuivattu siipikarjanvalkuainen, vehnä, kasvikuidut, hydrolysoidut eläinvalkuaiset, eläinrasvat, maissigluteeni, kasvivalkuaisuute*, juurikaskuitu, hiivat ja niiden osat, kalaöljy, soijaöljy, kivennäisaineet, psylliumin kuoret ja siemenet, frukto-oligosakkaridit, hydrolysoitu hiiva (mannaanioligosakkaridien lähde), purasruohoöljy, isosamettikukkauute (luteiinin lähde). LISÄAINEET (kg:ssa): Ravitsemukselliset lisäaineet: A-vitamiini: 21000 KY, D3-vitamiini: 1000 KY, E1 (Rauta): 37 mg, E2 (Jodi): 3,7 mg, E4 (Kupari): 11 mg, E5 (Mangaani): 48 mg, E6 (Sinkki): 135 mg, E8 (Seleeni): 0,06 mg, L-karnitiini: 200 mg - Teknologiset lisäaineet: Sedimenttiperäinen klinoptiloliitti: 5 g - Säilöntäaineet - Hapettumisenestoaineet. RAVINTOAINEET: Raakavalkuainen: 28,0% - Raakarasva: 13,0% - Tuhka: 4,9% - Raakakuitu: 6,4%. RUOKINTAOHJE: ks. annostelutaulukko. Eränumero ja sarjanumero, parasta ennen -päivä: ks. pakkaus. Säilytetään viileässä ja kuivassa. *L.I.P.: erinomaisen sulavuutensa perusteella valittu valkuaisaine.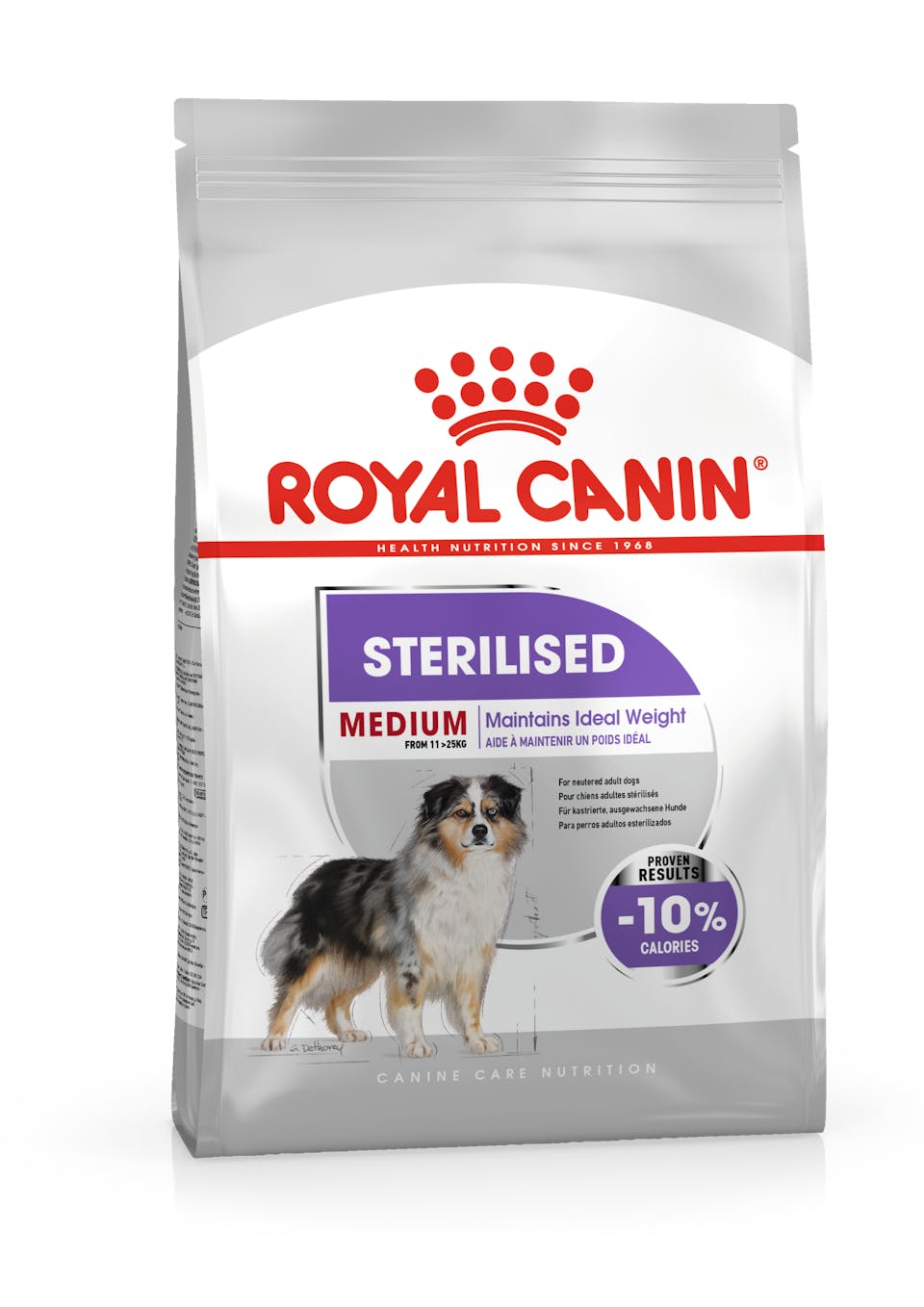 Onko sinulla edelleen kysyttävää tästä tuotteesta?
Katso yhteystietomme ja ota yhteyttä.
Esitä kysymys