Relax Care
Complete feed for dogs - For adult dogs over 10 months old - Dogs in changing environments.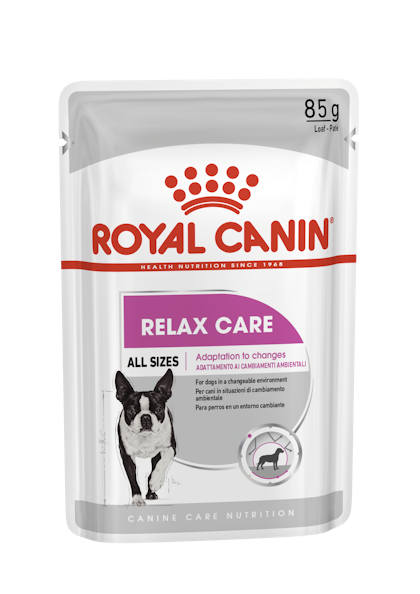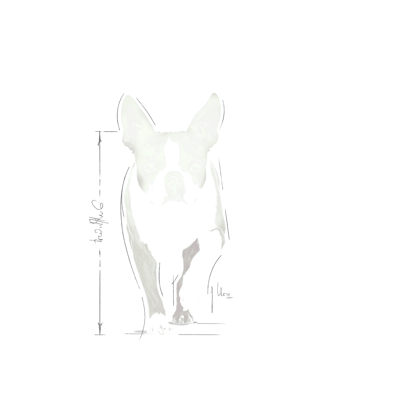 Adaptation to changes

This precicely balanced nutritional solution with proven efficiency, is formulated with specific nutrients to help your dog feel relaxed in an intense & changing environment.

Sensitivity description

Changes in your dog's routine can impact his wellbeing. Situations such as a trip in the car, moving to a new home, or the arrival of a new baby can make a dog nervous. Adapting his nutrition can help him cope with change.

Canine Care Nutrition programme

Providing a healthy & balanced nutrition with the perfect combination of our dry & wet formulas.

Certain events can make your dog lose his routine and become stressed; this can be things like car trips, new family members, or moving house. A stressed dog might behave unexpectedly by isolating, hiding, or becoming restless. Adapting your dog's nutrition with high-quality nutrients can help him get back to his old bounding self. Suitable for dogs of all sizes, ROYAL CANIN® Relax Care Loaf features an extra-tasty, nutritionally complete recipe that's specially crafted for your dog's wellbeing. ROYAL CANIN® Relax Care Loaf is formulated with a naturally-sourced active protein molecule that is highly digestible and has a calming effect. This nutrient helps to moderate your dog's responses to upsets. To ensure optimal results, we monitor the exact composition, quantity, and quality of this nutrient every month. What's more, this product contains 100% of the quality proteins, fats, fibers, vitamins, and minerals that your dog needs for lifelong wellbeing. In addition to this delicious pâté, our Relax Care nutritional program is also available as crunchy kibble. Both are nutritionally complete and perfectly complement each other. Why not try the pâté as a delicious topping to the kibble?


KOOSTUMUS: liha- ja eläinperäiset tuotteet, kasviperäiset tuotteet, viljat, öljyt ja rasvat, kivennäisaineet, sokerit, kala ja kalaperäiset tuotteet. LISÄAINEET (kg:ssa): Ravitsemukselliset lisäaineet: D3-vitamiini: 180 KY, E1 (Rauta): 4 mg, E2 (Jodi): 0,3 mg, E4 (Kupari): 2,7 mg, E5 (Mangaani): 1,1 mg, E6 (Sinkki): 11 mg. RAVINTOAINEET: Raakavalkuainen: 8,4% - Raakarasva: 5,5% - Tuhka: 1,6% - Raakakuitu: 1,3% - Kosteus: 79,5%. RUOKINTAOHJE: ks. annostelutaulukko. Eränumero ja sarjanumero, parasta ennen -päivä: ks. pakkaus. Säilytetään viileässä ja kuivassa.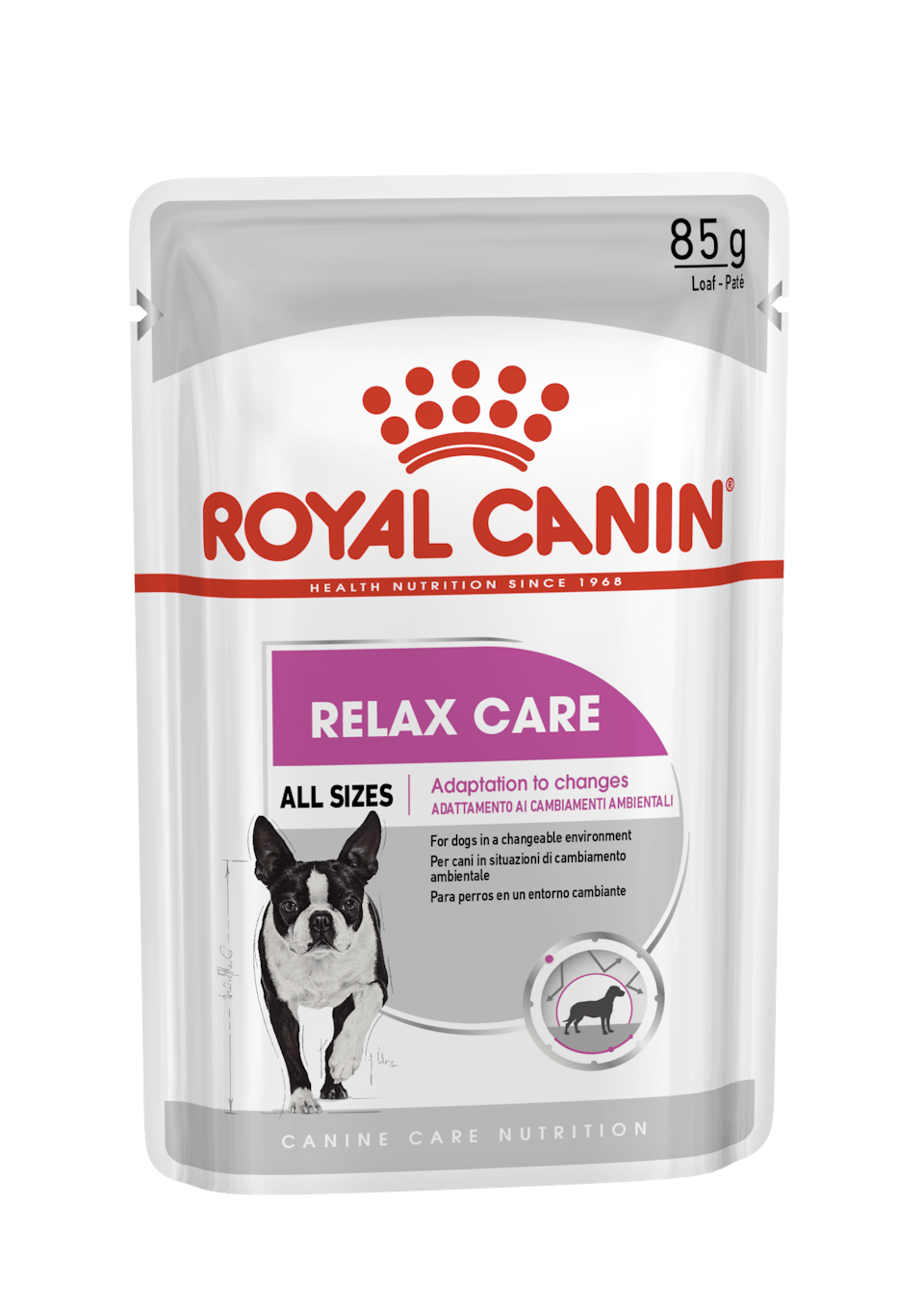 Onko sinulla edelleen kysyttävää tästä tuotteesta?
Katso yhteystietomme ja ota yhteyttä.
Esitä kysymys