פייבר ריספונס לחתול
מזון ייעודי, מאוזן ומלא להזנת חתולים בוגרים, במקרים של עצירות אקוטית או כרונית, מגה-קולון שאינו משני לחסימה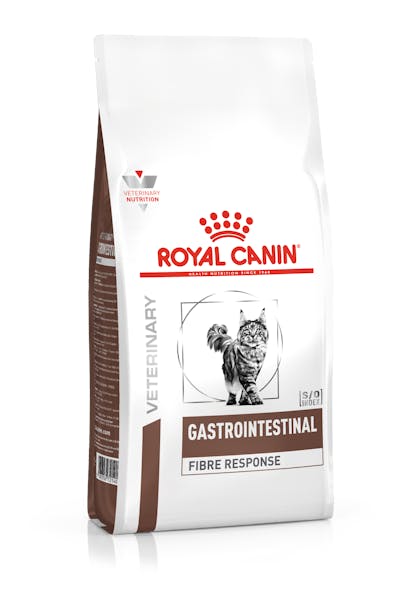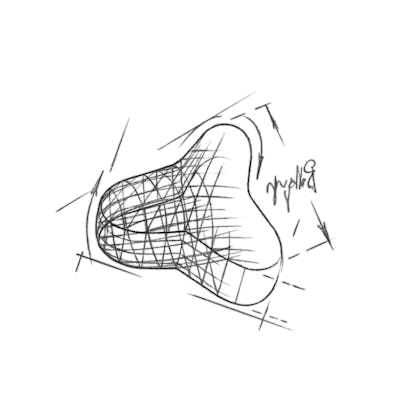 עבודה לקראת עתיד בר-קיימא
‏‎‎‏אנחנו מאמינים שחיות מחמד הופכות את העולם שלנו לטוב יותר, הן מספקות לנו השראה ומטרה לחיינו. התפקיד שלנו לספק עולם טוב יותר לחיות המחמד ™A BETTER WORLD FOR PETS.‏‎‎‏
מידע נוסף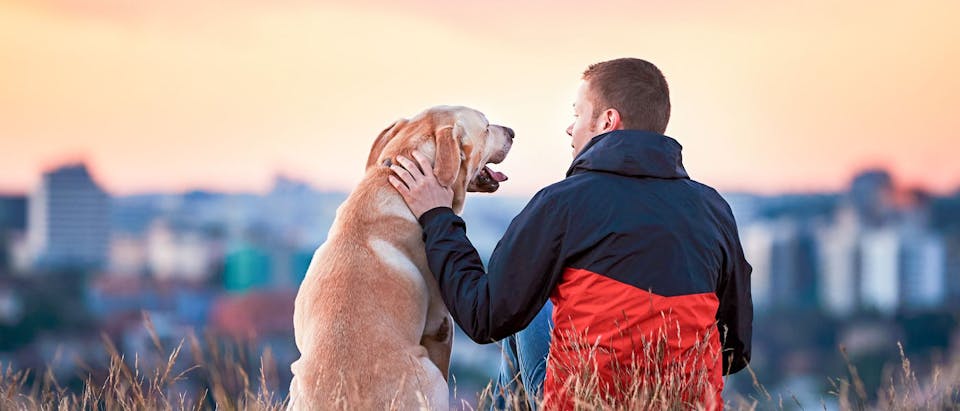 רכיבים: בשר עוף מיובש, אורז, תירס, גלוטן חיטה, שומן מהחי, גלוטן תירס, זרעי וקליפות פסיליום, חלבונים מהחי שעברו הידרוליזה, ציפת עולש, מינרלים, אבקת ביצים, שמן דגים, שמרים, שמן סויה, פרוקטו-אוליגו-סכרידים, שמרים שעברו הידרוליזה (מקור למנו-אוליגו-סכרידים), תמצית ציפורן חתול (מריגולד, מקור ללוטאין), חומרים משמרים- חומרים נוגדי חימצון.

תוספי תזונה מוספים (לק"ג): ויטמין A – 22000 יחב"ל, ויטמין 3D – 800 יחב"ל, 1E (ברזל) – 39 מ"ג, 2E (יוד) – 3 מ"ג, 4E (נחושת) – 7 מ"ג, 5E (מנגן) – 51 מ"ג, 6E (אבץ) – 168 מ"ג, 8E (סלניום) – 0.07 מ"ג.

ערכים תזונתיים: חלבון 31%, שומן 15%, לחות 5.5%, אפר גולמי 7.9%, סיבים גולמיים 2.9%. אנרגיה מטבולית: 3908 קק"ל\ק"ג. 

L.I.P – חלבון בעל נעכלות גבוהה מאוד

מומלץ לעקוב אחר הנחיות האכלה בטבלה המבוססות על משקל הגוף ומידת הפעילות של חתולך. מספר אצווה ותאריך אחרון לשימוש מסומנים על האריזה המקורית. מומלץ להוביל ולאחסן במקום קריר ויבש.  מזון יבש.

הוראות שימוש: מומלץ לעקוב אחר הנחיות האכלה בטבלה המבוססות על משקל החתול ביחס למשקלו  האידיאלי(משקל עודף/ תקין/ תת משקל). יש להיוועץ ברופא וטרינר טרם השימוש ולגבי משך תקופת האכלה. אזהרה: לא מומלץ לשימוש במקרה של חסימת מעי ומגה-קולון חסימתי.

| חתול בוגר | - | - | - | - | - | - |
| --- | --- | --- | --- | --- | --- | --- |
| | - | - | - | - | - | - |
| - | תת משקל | תת משקל | משקל תקין | משקל תקין | עודף משקל | עודף משקל |
| משקל החתול (בק"ג) | מנה מומלצת בגרם | מנה מומלצת לפי כוסות מדידה | מנה מולצת בגרם | מנה מולצת לפי כוסות מדידה | מנה מומלצת בגרם | מנה מומלצת לפי כוסות מדידה |
| 2 | 39 | 3/8 | 33 | 3/8 | 26 | 2/8 |
| 25 | 46 | 4/8 | 38 | 3/8 | 30 | 3/8 |
| 3 | 52 | 4/8 | 43 | 4/8 | 35 | 3/8 |
| 35 | 58 | 5/8 | 48 | 4/8 | 39 | 3/8 |
| 4 | 64 | 5/8 | 53 | 5/8 | 43 | 4/8 |
| 45 | 69 | 6/8 | 58 | 5/8 | 50 | 4/8 |
| 5 | 75 | 6/8 | 62 | 5/8 | 53 | 4/8 |
| 55 | 80 | 7/8 | 67 | 6/8 | 53 | 5/8 |
| 6 | 85 | 7/8 | 71 | 6/8 | 57 | 5/8 |
| 6,5 | 90 | 1 | 75 | 6/8 | 60 | 5/8 |
| 7 | 95 | 1 | 79 | 7/8 | 63 | 5/8 |
| 75 | 100 | 1+1/8 | 83 | 7/8 | 66 | 6/8 |
| 8 | 104 | 1+1/8 | 87 | 7/8 | 70 | 6/8 |
| 85 | 109 | 1+1/8 | 91 | 1 | 73 | 6/8 |
| 9 | 113 | 1+2/8 | 95 | 1 | 76 | 6/8 |
| 95 | 118 | 1+2/8 | 98 | 1 | 79 | 7/8 |
| 10 | 122 | 1+2/8 | 102 | 1+1/8 | 82 | 7/8 |
Ivygirl4
05 פבר 2022
Mega Colon Cat
I don't want to speak too soon, and jinx our good luck with this product but 10 STARS! We have been dealing with our cats mega colon issue since July of 2021. She stopped completely going to the bathroom. She was put on cisapride 2x a day, lactulose 3x a day, Miralax, pumpkin, chia seeds, enemas galore, therapy, you name it, we have done it !!!! Last weekend I discussed with her vet doing the surgery to remove her colon. Got an estimate from the surgeon for $2500-5k with no guarantee of would even work. We were broken and at a loss! This was our last hope! She had been on the hills fiber response but it stopped working. I read all these great reviews and gave it a try ! The first night she had a BM!!!! We were shocked! Thought it was too good to be true ! Continued the food, and fast forward, she has had a BM EVERY SINGLE NIGHT! From talking about possible euthanasia and surgery last weekend to a completely different cat 1 week later !!! I am so happy I do not have to do an enema this weekend !!!!!!! Thank you RC! I know it has only been a week but so far so good! You saved my girl <3
Sharon63
12 ינו 2022
It's ok
I've been using this good per my vet for 4 years one cat passed away at 12 the other 6 months later I'm still using it fir my other 2 we shall see I really wish for such a high priced food $58 is rediculous! I can't afford it anymore and the first ingredient isn't even chicken It's a by product meal just like the cheap food I don't get how you cam charge outrageous prices for that
Nunz54
11 ינו 2022
Solved her chronic constipation.
My 10 year old Maine Coon was constantly getting severe constipation were she made several trips to vet to get "cleaned" out. After trying several various meds (which is hard giving a cat) Her Vet recommended trying Royal Canin Gastrointestinal Fiber response dry food. Almost immediately her constipation was a thing of the past. She has been having regular BM's daily! And she loves it. She does a dance every time I bring out the bag. She is acting like a frisky teenager again!
תגובת Royal Canin
Great to hear she is doing so well. Thank you for sharing!
MOMof1FURBABY
16 דצמ 2021
Life Saver
We found a little kitten on a jobsite. We took him home & noticed that he wasn't pooping. We took him to the vet & they had to do an intestinal flush & he was diagnosed with megacolon. He was immediately put on Fiber response gastrointestinal formula & hasn't had any other issues for the last 6 years while he's been on this life saving formula. I would HIGHLY recommend this formula & we always have an ample supply stocked! Thank you Royal Canin for all of the great work that you do!
תגובת Royal Canin
Great to hear!
EllenW
14 נוב 2021
Life saver
This food saved my cat with megacolon from surgery and dramatically improved his quality of life. I have an 8 year-old Maine coon who started having severe constipation about 2 years ago. He was miserable, in pain, and not very active. After several trips to my regular vet and the emergency vet and several hundred dollars spent, he was diagnosed with megacolon. He had tried everything from lactulose, Miralax, and finally cisapride. He also had tried all kinds of different types of prescription foods, but nothing seemed to really help. I read about this food for cats with megacolon and asked my vet about, and we decided to give it a try. After just a month on the food, he no longer needed any other meds. I also was able to mix this food 50/50 with another food and it has worked just as well. It's been over a year now, and the food has completely eliminated any issues with constipation. In addition, I feed my other cat this food and they both love it!
ttwinma
28 אוק 2021
Keeps our two cats regular!
Life saver. We have a rescue cat Rocky, w one eye as his hind quarters had been run over by car at 5 weeks old. We adopted him after that. He has lost some feeling in legs although he walks ok, a little wably but doc was concerned w his stools. He does great. We also have a big Maine Coone at 23#, Maximus. We had had a Burmese several years ago who had large intestine removed at MSU due to mega colon. I was worried our big cat would have difficulty do vet says this food is good for him too! Highly recommend it!!! Expensive but so worth it!!
תגובת Royal Canin
Great review and great feedback, thank you!
Felixthecat
23 אוג 2021
Game Changer
My cat suffered from chronic constipation and had to be taken to the vet for enemas frequently. This food made a huge difference. He has been eating it for 5 months and now "goes" once a day. I can't say enough good things about this food.
My sweet boy
06 יול 2021
Treating hypercalcemia
Our sweet 17 year old boy was vomiting, loosing weight, and falling over. After 2 days in the veterinary hospital he was diagnosed with hyperparathyroidism. the only cure is surgery. With his age, heart murmur, decreased kidney function, and poor condition we opted for any other option. His calcium level was the highest the vet had ever seen. We have to keep him hydrated and prevent constipation. They sent him home on canned food only. Due to a oral issue as a kitten, all of his teeth have been removed. I told the vet that soft food was Not an option. He cannot pick it up with his tongue. So $3,000 to diagnose him and give me food he cannot possibly eat. 2 weeks of trying to keep him alive, cooking fish, hand feeding, anything to help him. He was So hungry. I started searching in-line and came across all the wonderful reviews for this food. The day it was delivered, he went right to the bowl. It has been 15 days! He is so Happy! Gaining weight, easily moving bowels IN the litter pan, cuddling, purring, swatting at the dog!!! Thank You!!! PLEASE do not stop making this food!!!
Jazzycat
17 מאי 2021
Happy Kitty Happy Mom
My 11 year old British Shorthair started having constipation issues. After many enemas giving her pumpkin and cat lax I was finally able to get his food after being out of stock. After 3 days of mixing the old with the new she is now pooping. This food is a miracle please don't let this go out of stock.
Deniz
11 מאי 2021
Ingredients
Hello, my cat suffers from constipation for along time and I felt very happy at the time I heard about your fiber response variant, everybody seems to be very happy with the result. However since my cat is corona positive I would like to learn why this food contains l-lysine as it is not recommended for corona + cats? Only for this reason I have doubts about using your product? Could I kindly ask you to enlighten me about this issue? All the besti