יורינרי S/O לחתול
מזון ייעודי, מאוזן ומלא להזנת חתולים בוגרים, במצבים של אבנים בשלפוחית השתן מסוג סטרוויט או קלציום אוקסלט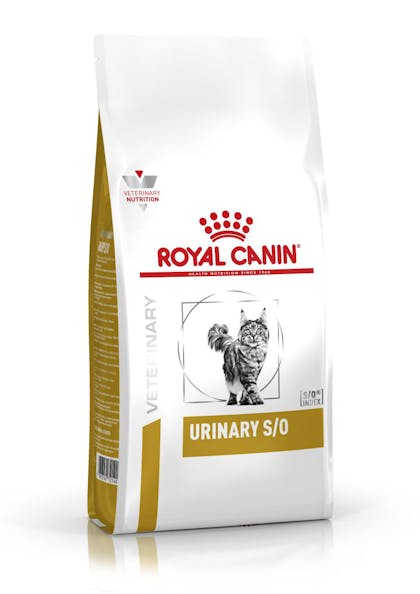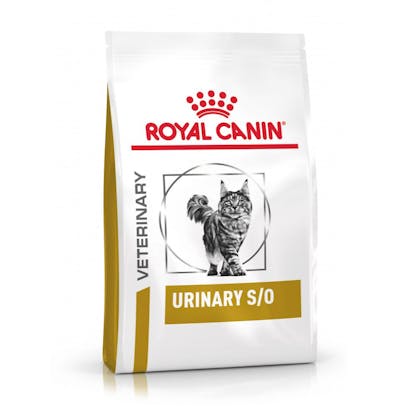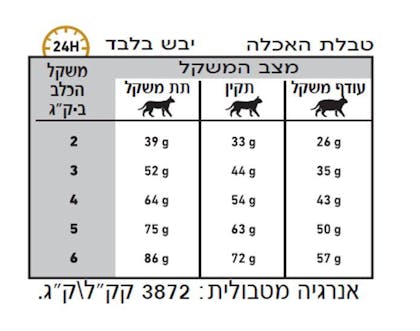 עבודה לקראת עתיד בר-קיימא
‏‎‎‏אנחנו מאמינים שחיות מחמד הופכות את העולם שלנו לטוב יותר, הן מספקות לנו השראה ומטרה לחיינו. התפקיד שלנו לספק עולם טוב יותר לחיות המחמד ™A BETTER WORLD FOR PETS.‏‎‎‏
מידע נוסף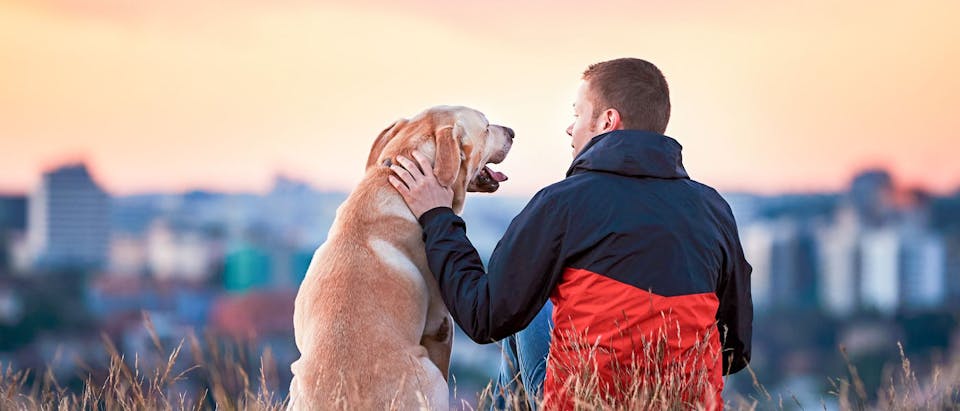 רכיבים: אורז, גלוטן חיטה, חלבון עופות מיובש, קמח תירס, שומן מהחי, חלבונים מהחי שעברו הידרוליזה, גלוטן תירס, מינרלים, סיבים צמחיים, שמן דגים, שמן סויה, פרוקטו-אוליגו-סכרידים, תמצית ציפורן חתול (מריגולד, מקור ללוטאין), חומרים משמרים- חומרים נוגדי חימצון.

תוספי תזונה מוספים לק"ג: ויטמין A – 21500 יחב"ל, ויטמין 3D – 800 יחב"ל, 1E (ברזל) – 37 מ"ג, 2E (יוד) – 3.7 מ"ג, 4E (נחושת) – 11 מ"ג, 5E (מנגן) – 48 מ"ג, 6E (אבץ) – 136 מ"ג, 8E (סלניום) – 0.06 מ"ג

ערכים תזונתיים: חלבון 34.5%, שומן 15%, לחות 5.5%, אפר גולמי 8.9%, סיבים גולמיים 2.9%. אנרגיה מטבולית: 3872 קק"ל\ק"ג.

הוראות שימוש: מומלץ לעקוב אחר הנחיות האכלה בטבלה המבוססות על משקל החתול ביחס למשקלו האידיאלי (משקל עודף/ תקין/ תת משקל). יש להיוועץ ברופא וטרינר טרם השימוש ולגבי משך תקופת האכלה. אזהרה: לא מומלץ לשימוש במקרה של מחלת כליה כרונית (CKD), מחלות לב (בהן נדרשת הגבלה בצריכת נתרן), שימוש בתרופות מחמיצות שתן, בשלבי הגדילה, הריון או הנקה.

L.I.P – חלבון בעל נעכלות גבוהה מאוד

| משקל החתול (ק"ג) | תת משקל | תת משקל | משקל תקין | משקל תקין | משקל עודף | משקל עודף |
| --- | --- | --- | --- | --- | --- | --- |
| | מנה מומלצת לפי גרם | מנה מומלצת לפי כוס מדידה | מנה מומלצת לפי גרם | מנה מומלצת לפי כוס מדידה | מנה מומלצת לפיגרם | מנה מומלצת לפי כוס מדידה |
| 2 | 39 | 4/8 | 33 | 3/8 | 26 | 2/8 |
| 2.5 | 46 | 4/8 | 38 | 4/8 | 31 | 3/8 |
| 3 | 52 | 5/8 | 44 | 4/8 | 35 | 3/8 |
| 3.5 | 59 | 5/8 | 49 | 5/8 | 39 | 4/8 |
| 4 | 64 | 6/8 | 54 | 5/8 | 43 | 4/8 |
| 4.5 | 70 | 6/8 | 58 | 5/8 | 47 | 5/8 |
| 5 | 75 | 7/8 | 63 | 6/8 | 50 | 5/8 |
| 5.5 | 81 | 1 | 67 | 6/8 | 54 | 5/8 |
| 6 | 86 | 1 | 72 | 7/8 | 57 | 5/8 |
| 6.5 | 91 | 1 | 76 | 7/8 | 61 | 6/8 |
| 7 | 96 | 1 + 1/8 | 80 | 7/8 | 64 | 6/8 |
| 7.5 | 101 | 1 + 1/8 | 84 | 1 | 67 | 6/8 |
| 8 | 105 | 1 + 2/8 | 88 | 1 | 70 | 6/8 |
| 8.5 | 110 | 1 + 2/8 | 92 | 1 + 1/8 | 73 | 7/8 |
| 9 | 115 | 1 + 3/8 | 96 | 1 + 1/8 | 76 | 7/8 |
| 9.5 | 119 | 1 + 3/8 | 99 | 1 + 1/8 | 79 | 7/8 |
| 10 | 123 | 1 + 3/8 | 103 | 1 + 2/8 | 82 | 1 |
GregJ
02 מאי 2022
No Problems with Urinary SO food
My cat has crystals in her urine. Based on advice from our vet we switched to Royal Canin Urinary SO in March. She loves the small cans with gravy only found in 3oz sizes. She also likes the SO dry food. We have no problems with vomiting or diarrhea. She "toleratesl the 5oz cans but the consistency is different. However Finding Urinary SO in 3oz size is a challenge.
breeona
12 מרץ 2022
Cat won't eat it
Cat will literally let it sit without touching it now, and I just wasted near $70 on a case from Petco. that's a lot of money for food that my cat, who isn't a picky eater by any means, won't eat.
Jonnyboy2003
05 מרץ 2022
Disappointed
I have been buying this cat food for years and within the last 2 months I have bought a bag because my cats won't eat, I was so puzzled but did notice the UPC has changed with different digits. I returned a bag to the vet clinic I bought it from with no problem went to another vet and got the regular bag my cats are used of. Went to the vet yesterday and noticed right away hey why us the same thing happening my cats won't eat it again so went back to the vet and returned the bag. Now the only stock Canada is getting is this new bag with the ingredients changing abit, and my cats won't eat so the vet worker recommended Dental S/O which helps with blockages as well so I am trying that switch over and pray it works otherwise I dont know what I will do, I want to keep my cats healthy and to have a ingredient change with no forewarning is really disappointing the vet clinics are getting that info and will let a person know if asked why will my cats all of a sudden not eat...I dont want my cats to starve...
Alf17
22 פבר 2022
Cat says NOT a chance!
My male cat was diagnosed with a UTI and crystals. The vet prescribed this dry food along with the cans. He starved himself for days until I switched to Hill's Prescription Diet Urinary (which he loves). Not sure what is in this food, but it's not palatable. Please reformulate the recipe and ingredients so cats actually enjoy their meal times.
Timbits
30 ינו 2022
You changed it again!
Our cat has been on this prescription dry cat food for 8 years and was doing VERY well on the original dry prescription. You changed the ingredients so we mixed the new with the old but he had vomiting. We plowed through and it settled. We purchased a bag last week (January 2022) and it looks like you have changed it again based on the shape and the vomiting! Humans are advised when a script has changed, whether it is shape, size or ingredients of the medication) animals should have the same respect! It is inhumane to change a prescription ingredients without advising pet owners first. Sadly I did not have enough of the old to mix with the new and our poor cat has been vomiting. He has resorted to eating his own vomit before I get to it he is so hungry at times. Since this is the ONLY food he is given (and he is on a timed feeding) I don't blame him for rushing to his vomit to eat it before I can clean it up. This is wrong. I hope this does not affect his crystals. He has been clear for 8 years! Please advise your quality assurance department or who ever you use, to report changes on the package itself, clearly and boldly, when there are changes to a medicated food available by prescriptions!
21 ינו 2022
Changed recipe
Just bought a case of wet food. Changed formula cat won't eat it. Who does this? Who changes PRESCRIPTION foods without notice? Shame on you!
תגובת Royal Canin
Thank you for reaching out and I am sorry to learn of this. Please reach out to our Consumer Care team at 800-592-6687 to have this reported
dj3514
11 ינו 2022
My 16 year old cat wouldn't be here without this!
My 16 year old cat Rusty, has been on Urinary SO for 6 years after a severe urinary tract infection. Not only did this food keep him from surgery it has kept his spry and sassy for the years he has been on it. I feel Rusty would not be here without this wonderful food!
תגובת Royal Canin
Way to go Rusty!
Lori hearn
05 ינו 2022
Ingredients changed again
This is the only product that my cat will eat in this morning I opened a brand new bag and he will not go near it so again you guys have change the ingredients and my cat will eat nothing else. That happened with the canned food I don't understand why you keep changing ingredients. It is so frustrating when your cat will only eat one thing.
Gabriela
10 דצמ 2021
Was okay before, now it's constant vomit cleanup.
I have a 12yo male cat that is prone to UTIs. We switched to this food when he was 3yo and he's been on it ever since without any urinary issues, however, whatever recent change in formula that happened in the last year or so has been so hard on him. He will eat the food fine but like clockwork, within 1-2 hours of eating it, he's throwing it back up. Everyday I am constantly cleaning up vomit now and it's gotten to the point where I just don't want to feed him this anymore. It's hard on his stomach and definitely not worth the price increase if he's not even going to finish digesting it. I don't know how many times I've had to take him to the vet for his upset stomach only to find out it's the food. Royal Canin should definitely do some re-evaluating if they want to continue to keep pets happy and healthy. Save your money and the strain on your pet's health and ask your vet for a prescription food comparable to Royal Canin's. Your pet and your pocketbook will thank you in the long run.
KaVV
27 נוב 2021
Blockage
My cat has been on this food exclusively since 2018 after he had a UTI. He doesn't even eat trays, just this food. Yesterday he waS admitted to the vet with a serious bladder blockage that required immediate action. This food was supposed to prevent that. It does not work.