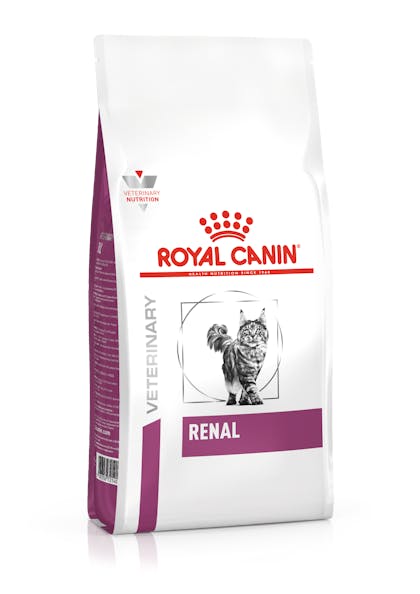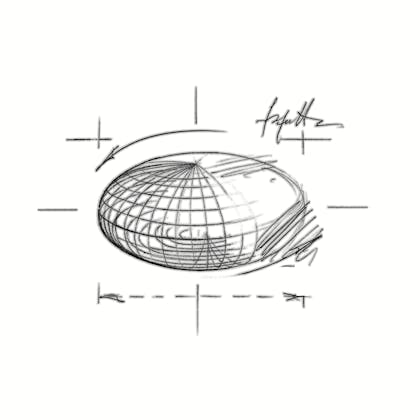 עבודה לקראת עתיד בר-קיימא
‏‎‎‏אנחנו מאמינים שחיות מחמד הופכות את העולם שלנו לטוב יותר, הן מספקות לנו השראה ומטרה לחיינו. התפקיד שלנו לספק עולם טוב יותר לחיות המחמד ™A BETTER WORLD FOR PETS.‏‎‎‏
מידע נוסף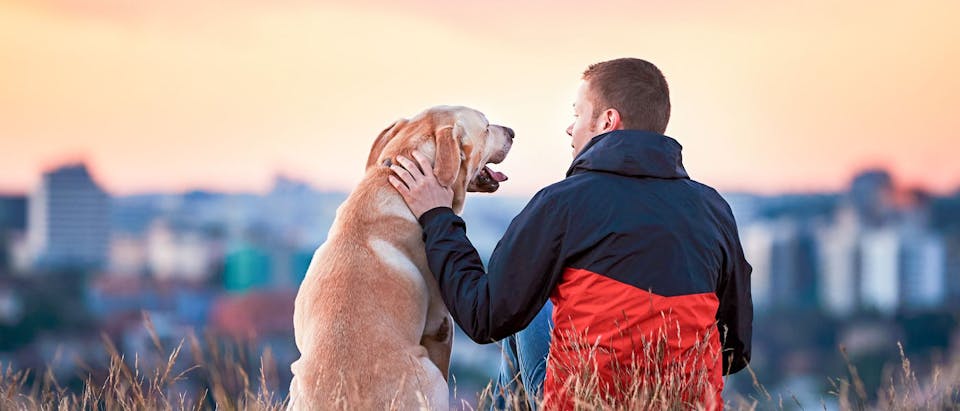 רכיבים: קמח תירס, אורז, שומן מהחי, גלוטן חיטה, סיבים צמחיים, גלוטן תירס, אייסולאט של חלבון סויה, תירס, חלבונים מהחי שעברו הידרוליזה, מינרלים, ציפת עולש, חלבון עוף מיובש, שמן דגים, שמן סויה, מונו ודיגלצרידים של חומצה פלמיטית וחומצה סטארית שעברו אסטריפיקציה עם חומצה ציטרית, זרעי וקליפות פסיליום, פרוקטו-אוליגו-סכרידים, תמצית ציפורן חתול (מריגולד, מקור ללוטאין), קלינופטילולייט (10 גר'\לק"ג), חומרים משמרים- חומרים נוגדי חימצון

תוספי תזונה מוספים לק"ג: ויטמין A – 22000 יחב"ל, ויטמין 3D – 800 יחב"ל, 1E (ברזל) – 45 מ"ג, 2E (יוד) – 4.5 מ"ג, 4E (נחושת) – 14 מ"ג, 5E (מנגן) – 59 מ"ג, 6E (אבץ) – 124 מ"ג, 8E (סלניום) – 0.08 מ"ג

ערכים תזונתיים: חלבון 23%, שומן 17%, לחות 5.5%, אפר גולמי 5.8%, סיבים גולמיים 4.6%

אנרגיה מטבולית: 3925 קק"ל/ק"ג

הוראות שימוש: מומלץ לעקוב אחר הנחיות האכלה בטבלה המבוססות על משקל החתול ביחס למשקלו האידיאלי. יש להיוועץ ברופא וטרינר טרם השימוש ולגבי משך תקופת האכלה. אזהרה: לא מומלץ לשימוש בשלבי הגדילה, הריון או הנקה

| - | - | | - | - | - | - |
| --- | --- | --- | --- | --- | --- | --- |
| - | תת משקל | תת משקל | משקל תקין | -משקל תקין | משקל עודף | משקל עודף |
| משקל החתול בק"ג | מנה מומלצת בגרם | מנה מומלצת לפי כוס מדידה | מנה מולצת גרם | מהנ מומלצת לפי כוס מדידה | מנה מומלצת לפי גרם | מנה מומלצת לפי כוס מדידה |
| 2 | 39 | 3/8 | 32 | 3/8 | 26 | 2/8 |
| 2.5 | 46 | 4/8 | 38 | 3/8 | 30 | 3/8 |
| 3 | 52 | 4/8 | 43 | 4/8 | 35 | 3/8 |
| 3.5 | 58 | 5/8 | 48 | 4/8 | 39 | 3/8 |
| 4 | 64 | 5/8 | 53 | 4/8 | 42 | 4/8 |
| 4.5 | 69 | 6/8 | 58 | 5/8 | 46 | 4/8 |
| 5 | 74 | 6/8 | 62 | 5/8 | 50 | 4/8 |
| 5.5 | 80 | 7/8 | 67 | 6/8 | 53 | 4/8 |
| 6 | 85 | 7/8 | 71 | 6/8 | 57 | 5/8 |
| 6.5 | 90 | 1 | 75 | 6/8 | 60 | 5/8 |
| 7 | 95 | 1 | 79 | 7/8 | 63 | 5/8 |
| 7.5 | 99 | 1 | 83 | 7/8 | 66 | 6/8 |
| 8 | 104 | 1+1/8 | 87 | 7/8 | 69 | 6/8 |
| 8.5 | 109 | 1+1/8 | 91 | 1 | 72 | 6/8 |
| 9 | 113 | 1+1/8 | 94 | 1 | 75 | 6/8 |
| 9.5 | 118 | 1+2/8 | 98 | 1 | 78 | 7/8 |
| 10 | 122 | 1+2/8 | 102 | 1+1/8 | 81 | 7/8 |
FelineAdvocate
02 דצמ 2019
Feline Renal Support Kit variety tempts appetite
Puck is a former dumpster diving street cat, adopted 2012 when approximately 8-12yrs old after luring him with a stinky can of RC Recovery. Incidentally, on abdominal ultrasound during GI inflammation and endoscopy, an asymmetrical kidney was noted by the radiologist, while his serum/blood kidney values remained unaffected, yet. We caught his chronic kidney disease early, before the SDMA test available for detecting decreased renal function in 2014, and long before azotemia (BUN/CREA elevated). Royal Canin's Renal Support variety of canned and dry options enable me to rotate Puck's options when he is inappetant and off a particular texture or flavor. If nausea and discomfort associated with the last time he approached one of the Renal dry or canned, we can go to a different one after getting ahead of gastrointestinal symptoms secondary to renal disease with Cerenia, B12 injections, and diuresis with fluids. He was no longer IRIS Stage I by 2018, and we increased fluid therapy to every other day, rotating renal diet, and adding a sardine or Welactin oil directly to food to entice as needed while managing IRIS Stage III. RC Renal diets kept Puck as vibrant and symptom-free as possible for 6 years. If we had a whole bag or case of renal he was refusing consistently, we got a full refund for the purchase, or credit on our RC account for other food. Puck was my pickiest CKD (aka CRD, CRI) cat to date, and the E loaf can, F and A dry options were favorites; these, in addition to the occasional Fancy Feast/canned fish was the only way we kept Puck's body condition up, nausea at bay, and able to continue home therapy without internist intervention with a feeding tube (needed during GI disease flareup 2016). Other rx renal diets weren't as palatable, had insufficient variety, or were too low in protein, rather than moderate. At the end of life, mirtazapine was needed every 3 to 5 days to keep his appetite stimulated. If unable to pill oral meds, we had injectable to utilize along with SQ fluid therapy, until appetite improved in 1-2 days. If inappetance persisted longer than 24 hours on fluids and meds, IV therapy and hospitalization were warranted. Oliver, another DSH, adopted as a kitten by my dad, did well on RC Renal while also balancing HCM with his CKD the last 2 years of his life. His heart disease and kidney disease were well controlled, as GI obstruction and injury was ultimately what claimed him and destroyed his QOL, not his chronic diseases. Puck had much more time shared with his adoptive senior mom and later, me again when she was moved to memory care nursing, thanks to RC Renal dietary management. He eventually developed mild hypertension and mitral valve degeneration, a form of heart disease, common in senior kitties we often miss as their BP is not regularly monitored at wellness visits. That little imp ruled my family and a piece of our hearts forever, while we gave him a second chance at life, with gentle paws touching my face, grooming us to distraction, shoulder rides, and lap loving his senior years. From dumpster street life to prince of a cozy sweet home, The Impish Puckster left his mark on this family.
תגובת Royal Canin
Beautifully written and so wonderful that you shared with us!
HeadCat
30 אוק 2019

I have had need of this food over the years. Have 3 renal cats now. I have less runny pooh with this brand and had no reoccurance of system problems
Emerald
30 אוק 2019
My cat loves it, and it's improved her health
I own a (formerly) feral American Shorthair. She's small, tough and scrappy, but also very picky about what she will eat. My Vet said she needed to switch to the renal diet feed, because she showed the beginning of renal failure. She loves all 3 flavors of the food, but especially the A! This A dry kibble is the smallest of any feed I've seen and is easy for her to crunch. Most importantly, her health has improved greatly.
Rascalgirl84
30 אוק 2019
Quality food; great palatability!
The vet put my kitty on this food; it's the only prescription food he will eat; he loves it!
Poot
29 אוק 2019

My cat has been eating this for 5 years and has completely eliminated her health problems!
melgood
27 אוק 2019
My cat loves this food!
My cat has been eating the Royal Canin Renal Support A since he was diagnosed with CKD over 3 years ago. He absolutely loves it, and I'm sure that it has contributed to the manageability of his condition.
Este
24 אוק 2019
Stabilizing
Appetite has NEVER been a problem with this cat. But he's doing really well on the Renal support dey food. Thank you!!
AndyMountain
24 אוק 2019
Our switch to prescription kidney food went great!
We were very worried that our 17-year old would not like this new prescription food for his kidney disease, but, thankfully, he likes it just as much as the commercial food he'd been eating his whole life.
Teresa H
22 אוק 2019
My cats love it
It has helped with their kidney function and they love the taste.