מקסי פאפי פאוץ
מזון רטוב לגורי כלבים במשקל 26-44 ק"ג, מגיל חודשיים ועד 15 חודשים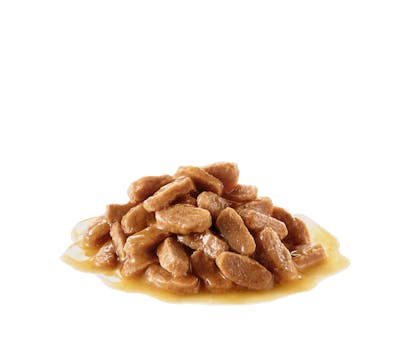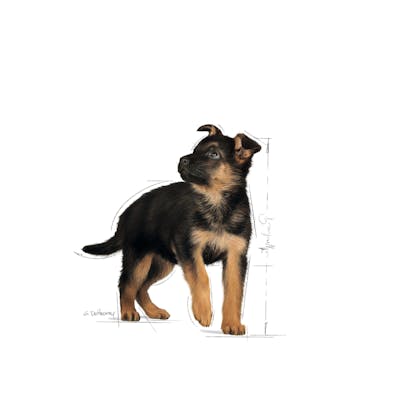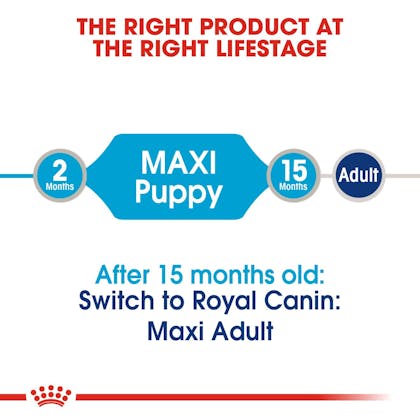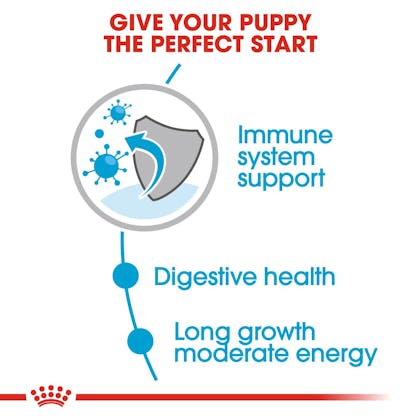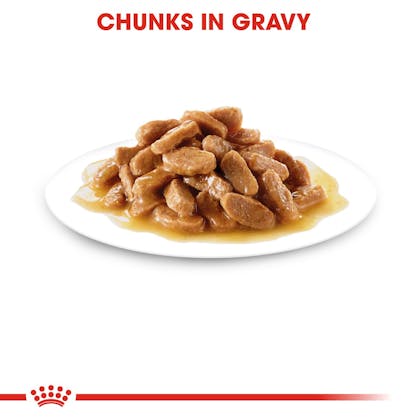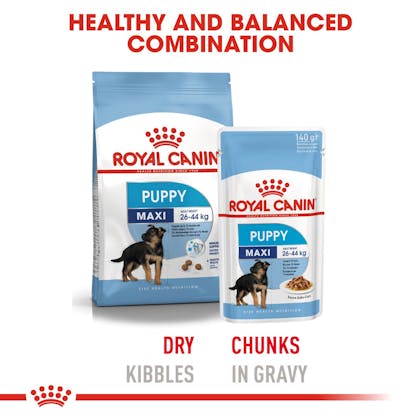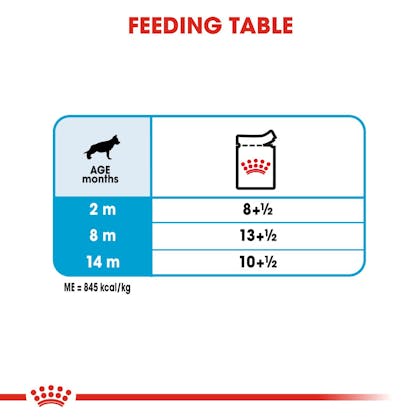 עבודה לקראת עתיד בר-קיימא
‏‎‎‏אנחנו מאמינים שחיות מחמד הופכות את העולם שלנו לטוב יותר, הן מספקות לנו השראה ומטרה לחיינו. התפקיד שלנו לספק עולם טוב יותר לחיות המחמד ™A BETTER WORLD FOR PETS.‏‎‎‏
מידע נוסף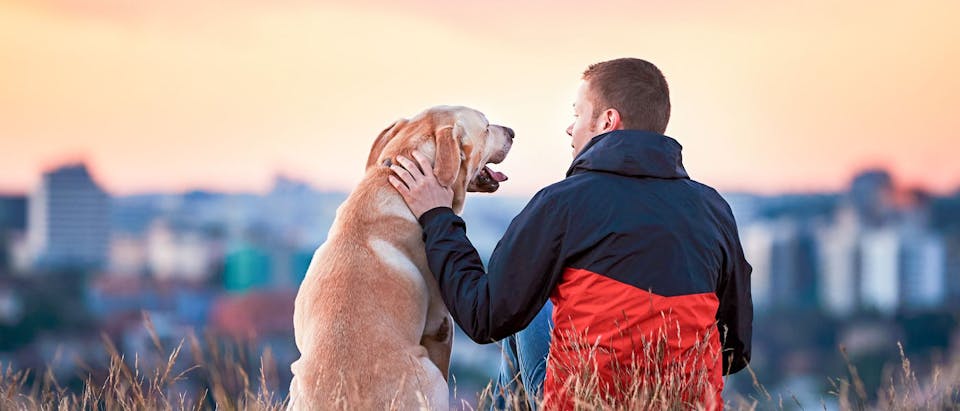 רכיבים: בשר ותוצרים מן החי, תמציות חלבון מהצומח, דגניים, שמנים ושומנים, תוצרים ממוצא צמחי, מינרלים, שמרים, סוכרים למיניהם, קלינופטילולייט (2 גר'/ק"ג).

תוספי תזונה מוספים (לק"ג): ויטמין 3D – 110 יחב"ל,ויטמין E – 150 מ"ג, 1E (ברזל) – 5 מ"ג, 2E (יוד) – 0.35  מ"ג, 4E (נחושת) – 2.8 מ"ג, 5E (מנגן) – 1.7 מ"ג, 6E (אבץ) – 17 מ"ג.

ערכים תזונתיים:  חלבון 8.3%, שומן 5%, לחות 79.5%, אפר גולמי 2.2%, סיבים גולמיים 1.4%   אנרגיה מטבולית: 930 קק"ל/ק"ג

מומלץ לעקוב אחר הנחיות האכלה בטבלה המבוססות על משקל כלבך, ורמת האקטיביות שלו. מספר אצווה ותאריך אחרון לשימוש מסומנים על האריזה המקורית. מומלץ להוביל ולאחסן במקום קריר ויבש.  מזון יבש.
Christina267
01 מאי 2020
My baby loved it
My baby girl loved it! I first put a little on top of her dry food just to see if she would like it and she scarfed it down in a couple seconds. It's just too bad I can't buy it that often because it's a little pricey.
krislovejmt
12 ינו 2020
Good as a filler
I like to use the Royal Canin Large puppy pouch food as a topper for my pup's normal dry food. I like the ingredients and nutrition, and it's a nice treat for my pup. The only downside I can see is that when having a large breed puppy, it's not very cost conscious to feed them pouch food alone because you'd have to give them like 12 pouches a day.
Mmaxin
06 ינו 2020
Dog loves it !
My dog usually just eats dried food on a daily basis , so we thought we would give a try . She absolutely loves it ! Mixed in a pouch one meal a day . Didn't seem to have any adverse effects on her digestive. She's a lab so she loves everything, but seemed to really enjoy it.
Michelle828
03 ינו 2020
Puppy Loves It!
Our puppy was taking a long time to eat his dry food, but with this added, he gobbles it up! My puppy absolutely loves this and we only have to add a couple of spoonfuls to his dry food. His coat is very soft and glossy and he is doing great with digestive health as well as overall health so far! No complaints!
pclark27
28 דצמ 2019
So Convenient
I love this product for a number of reasons. I love that it is by Royal Canin, a brand that I know and trust and that is well established in doing good for pets. I also really like these pouches. They are very easy to open, easy to dispense the food and , critically, the food and I never touch. My dog gets hype when he sees the pouch and I know he loves the taste of them by his reactions and how quickly he devours it.
Ricks
25 דצמ 2019
Dog Approved!
I knew my dog would love this! The package was so easy to open, no fuss no mess. As soon as I opened the pouch my dog immediately sat and waimed to eat. The scent smells great. It has great chunks and gravy. Great as a little snack or as a scrumptious topping or mix in with his regular food. He really ate it up, each way I gave it to him. He even started to nuzzle the box of pouches when he wanted one. Highly recommend for all your pets or like our family he has become one of our kids.
MelsyMelMel
24 דצמ 2019
Amazing!
I love to pamper my furbaby and giving him the best, cause he is just like family to us. I love this brand for him, he is a huge German Shepherd that we baby, he is spoiled but is so well with our kids he deserves it, so having these amazing bags full of deliciousness for him is awesome. The bags are easy to open, made well so they don't pop all over your pantry or car. Easy to take with you anywhere. My furbaby loves it just as is or as a topping on his dry dog food of course by the same brand! The puppy food is great for up to a 15 month furbaby, although mine does not look like a 15 month old, but great food, great dog. He really enjoys the chunks and gravy, he tries to lick the gravy before eating the dry food. Cannot go wrong with this amazing brand, that is great for your furbabies, and he loves it. So dog approved. Will be buying it for him more often.
MomofBoys3
19 דצמ 2019
Great quality for the pups!
I was given the opportunity to try a new food with my pup Nala. She is a American Pit Bull Terrier and American Bulldog mix and she's 9 months old weighing 38lbs. This girl of mine can eat! She's not very picky with most foods except with wet food. I'm not sure what it is she's not crazy about but so far there's only 2 brands that she will eat and the main one is ROYAL CANIN® - Large Puppy Pouch Dog Food. I like that it has all the necessary nutrition she needs to become a big, strong dog and the pouch has a good bit of food in it which I like because I feel like I'm getting a better deal than with other brands. I was a little surprised by the feeding guidelines on the package though. The amounts suggested seems to be a lot per day. My girl really enjoyed getting to try a new food and I have already purchased more that I use a few times a week mixed in with the dry food. Overall, I think this is a fantastic choice for puppies and provides all the good stuff they need to grow big and strong!
Tdross
19 דצמ 2019
My rescue loves this food
We have a rescue pup that was found abandoned in the woods so her life didn't start out with the best nutrition and we had a hard time finding food she loved. She loves this food and I am a happy dog mom because this is one of the healthiest dog foods out there.