מדיום פאפי פאוץ
מזון רטוב לגורי כלבים במשקל 11-25 ק"ג, מעל גיל 12 חודשים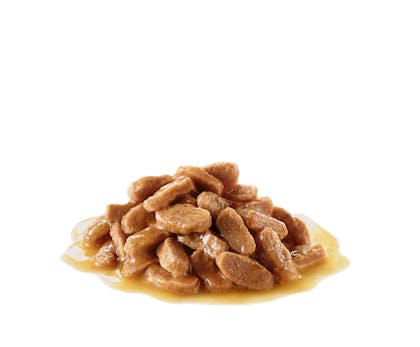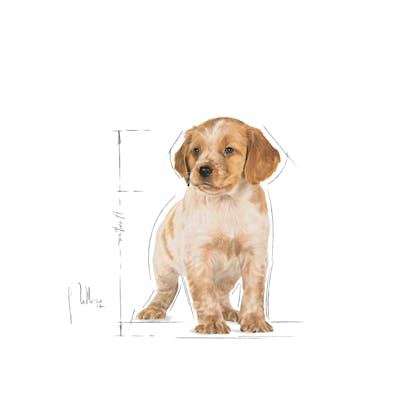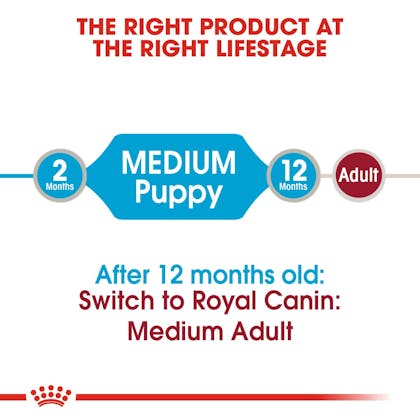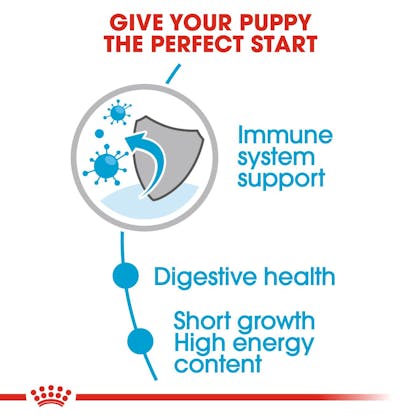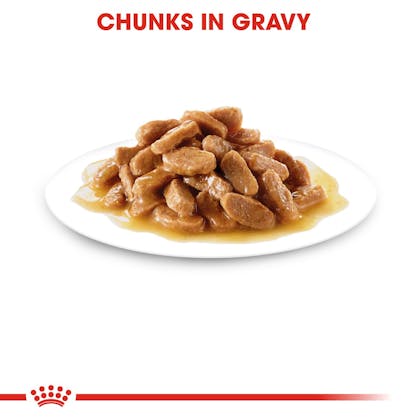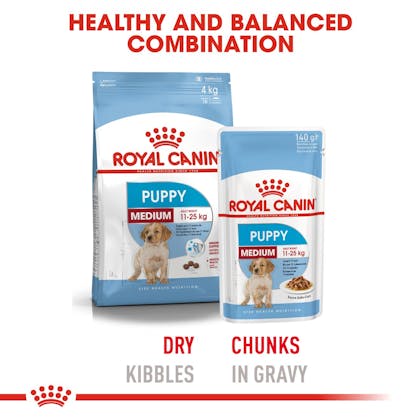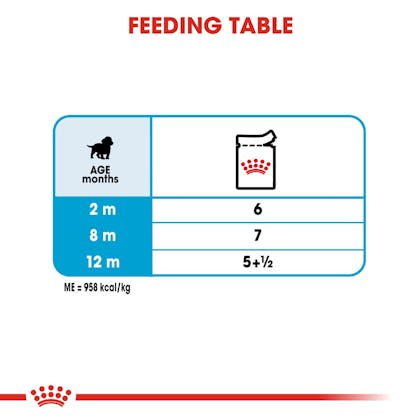 עבודה לקראת עתיד בר-קיימא
‏‎‎‏אנחנו מאמינים שחיות מחמד הופכות את העולם שלנו לטוב יותר, הן מספקות לנו השראה ומטרה לחיינו. התפקיד שלנו לספק עולם טוב יותר לחיות המחמד ™A BETTER WORLD FOR PETS.‏‎‎‏
מידע נוסף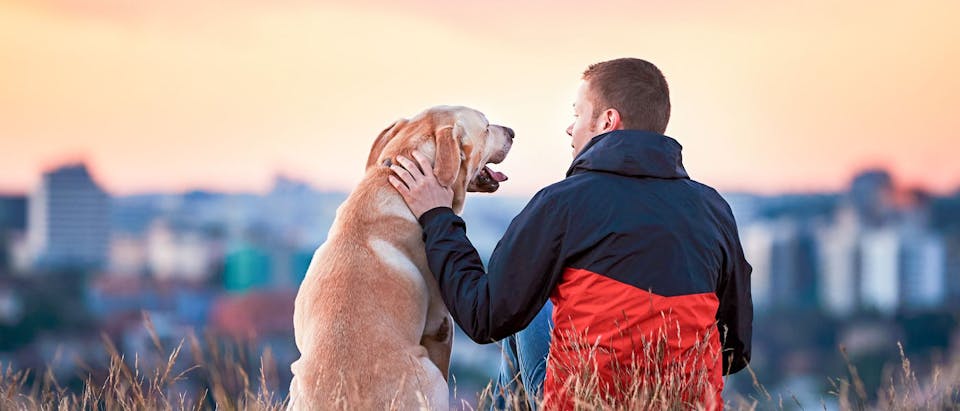 רכיבים: בשר ותוצרים מן החי, שמנים ושומנים, דגניים, תמציות חלבון מהצומח, תוצרים ממוצא צמחי, מינרלים, שמרים, סוכרים למיניהם, קלינופטילולייט (2 גר'/ק"ג).

תוספי תזונה מוספים (לק"ג): ויטמין 3D – 100 יחב"ל, ויטמין E – 150 מ"ג/ק"ג, 1E (ברזל) – 6 מ"ג, 2E (יוד) – 0.35  מ"ג, 4E (נחושת) – 2.8 מ"ג, 5E (מנגן) – 1.9 מ"ג, 6E (אבץ) – 19 מ"ג.

ערכים תזונתיים:  חלבון 8.3%, שומן 6%, לחות 78.5%, אפר גולמי 1.9%, סיבים גולמיים 1.2%   אנרגיה מטבולית: 1042 קק"ל/ק"ג

מומלץ לעקוב אחר הנחיות האכלה בטבלה המבוססות על משקל כלבך, ורמת האקטיביות שלו. מספר אצווה ותאריך אחרון לשימוש מסומנים על האריזה המקורית. מומלץ להוביל ולאחסן במקום קריר ויבש.  מזון יבש.
BeckyMcC
27 מאי 2021
Daisy LOVED it
Daisy is a very picky eater, but she absolutely love this food. As soon as I opened it up she was ready to try it. She finished it with no problems it did not cause any stomach issues. We will surely have to buy more.
Delibear
09 דצמ 2020
Great packaging
I got this a while Back And finally was able to use them for my new puppy! She seemed to really enjoy them and I gotta say the quality of the food seems pretty nice for a pup I want chef her eat and have no problems!
rinslette
10 מרץ 2020
My puppy DEVOURS this food!
I have an english bulldog puppy. She loves to eat, but is extremely picky. I have tried many different types of puppy food, from dry to wet and everything in between. The first time I gave her this I knew it was a winner. She devoured it. I mean pretty much inhaled it one go lol. She loves it so much she will pick up her bowl and carry it to my pantry and set it in front of the box of pouches for me to feed her. I mix it with the Royal Canin Bulldog puppy food, which I aslo ended up trying after the success I had with the puppy food pouches. I have no issues at all getting her to eat now and she looks forward to food time. She also has had her coat improve and is growing like a weed. I also have not had any side effects that some of the other food I tried gave her such as runny stools or vomiting sometimes after eating. Only thing I wish is that there was more food in the pouches, as she eats quite a lot, as bulldogs do. Otherwise I am extremely happy I finally found food my furbaby looks forward to eating. Her big brother also liked this food so much, ( he managed to eat it a few times XD). thats we give him the adult versions of this food now. Overall I really love it and so do my bully babies.
תגובת Royal Canin
Great to hear, thanks for the feedback!
mcxiii
28 ינו 2020
great!
Wonderfully nutritious food that puppies love. I have fed them royal cabin for years because of their authentic ingredients, no by-products or corn filler. Some past products I've bought have an odd fish smell, but this one does not. The puppies eat it all up and even enjoy the kibble as training treats. Well sized and not too hard on little teeth.
Kristylynn37
21 ינו 2020
Great quality
My dog loved this dog food. Its high quality dog food. He won't hardly try different dog food but he loved this. Its very affordable as well. Please if your looking for a great dog food try this one I highly recommend it!
Someday13
10 ינו 2020
Favorite !!!
The tester (Nacho) the dog seemed to enjoy the food more than other kinds he had tried. It appeared to be easy on his belly and didn't cause any problems. I would definitely recommend this to anyone I knew.
תגובת Royal Canin
Great to hear!
bubulinnaa
07 ינו 2020
My pup loves it
My pup loves the Royal Canin puppy pouch dog food. She did not move away from the bowl until all the food was gone and then looked like she wanted some more. I am always excited to find delicious and quality food my pup enjoys
Julies0428
03 ינו 2020
Dogs love it!
My dogs, an Australian Sheppard and a mini-pincher/rat terrier mix, love these pouches of dog food. They are fresh and so convenient and I feel good about the quality. I trust the ingredients and feel confident my dogs are getting their dietary requirements. Highly recommend!
CJ24
02 ינו 2020
Puppy loves it!
The individual pouches are so convenient & much easier than canned options. The pup loves getting a serving and he eats it up quick! We have also used it in his Kong for brain play. He will happily work on the treat until he's gotten every drop! Great product!
Nb804
29 דצמ 2019
Puppy Pouch Dog Food
I was very excited for my puppy to try this food. He is very picky about what eats and he actually likes it so I have switched him from his old food to this new one. I'm so glad I got this product to test and review..