מיני לייט ווייט קייר
מזון יבש לכלבים המסייע בשמירה על משקל תקין, במשקל 5-10 ק"ג, מגיל 10 חודשים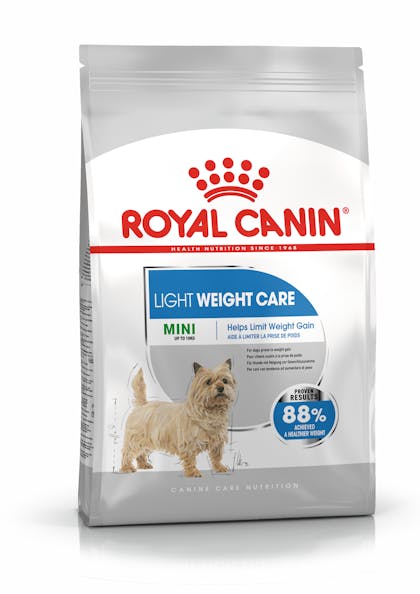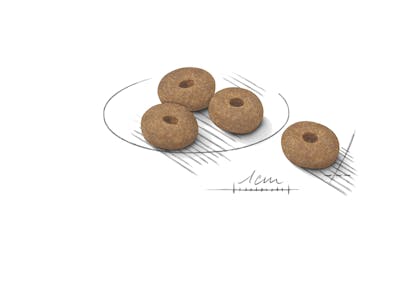 עבודה לקראת עתיד בר-קיימא
‏‎‎‏אנחנו מאמינים שחיות מחמד הופכות את העולם שלנו לטוב יותר, הן מספקות לנו השראה ומטרה לחיינו. התפקיד שלנו לספק עולם טוב יותר לחיות המחמד ™A BETTER WORLD FOR PETS.‏‎‎‏
מידע נוסף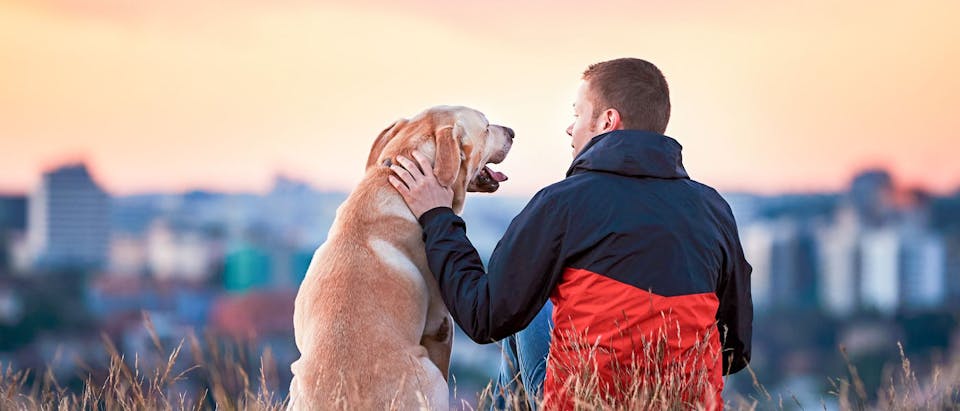 רכיבים: חלבון עופות מיובש, תירס, שעורה, אורז, אייסולאט של חלבון מהצומח, גלוטן תירס, חלבונים מהחי שעברו הידרוליזה, סיבים צמחיים, שומן מהחי, ציפת סלק, אבקת צלולוז, מינרלים, שמן דגים, שמרים וחלקיהם, שמן סויה, זרעי וקליפות פסיליום, פרוקטו-אוליגו-סכרידים, שמן זיפן (בוראג'), תמצית ציפורן חתול (מריגולד, כמקור ללוטאין), חומרים משמרים- חומרים נוגדי חימצון.

תוספי תזונה מוספים (לק"ג): ויטמין A – 22000 יחב"ל, ויטמין 3D – 1000 יחב"ל, 1E (ברזל) – 36 מ"ג, 2E (יוד) – 3.6 מ"ג, 4E (נחושת) – 11 מ"ג, 5E (מנגן) – 47 מ"ג, 6E (אבץ) – 136 מ"ג,  8E (סלניום) – 0.04 מ"ג.

ערכים תזונתיים: חלבון 30%, שומן 11%, לחות 9.5%, אפר גולמי 5.2%, סיבים גולמיים 6.6% אנרגיה מטבולית: 3371 קק"ל/ק"ג

חלבון בעל נעכלות גבוהה מאוד - L.I.P

מומלץ לעקוב אחר הנחיות האכלה בטבלה המבוססות על משקל הגוף ומידת הפעילות של כלבך. מספר אצווה ותאריך אחרון לשימוש מסומנים על גבי האריזה המקורית. מומלץ להוביל ולאחסן במקום קריר ויבש.   מזון יבש.

| | רמת פעילות נמוכה | - | רמת פעילות נורמלית | - | רמת פעילות גבוהה | - |
| --- | --- | --- | --- | --- | --- | --- |
| משקל הכלב | כופתיות בלבד | כופתיות + 1/2 פאוץ' | כופתיות בלבד | כופתיות + 1 פאוץ' | כופתיות בלבד | כופתיות + 1 פאוץ' |
| 1 ק"ג | 23 גרם (2/8 כוס מדידה) | 14 גרם (1/8 כוס מדידה) | 30 גרם (3/8 כוס מדידה) | 20 גרם (2/8 כוס מדידה) | 34 גרם (3/8 כוס מדידה) | 25 גרם (3/8 כוס מדידה) |
| 2 ק"ג | 53 גרם (5/8 כוס מדידה) | 34 גרם (3/8 כוס מדידה) | 68 גרם (7/8 כוס מדידה) | 49 גרם (5/8 כוס מדידה) | 79 גרם (1 כוס מדידה) | 60 גרם (6/8 כוס מדידה) |
| 6 ק"ג | 89 גרם (1+1/8 כוס מדידה) | 70 גרם (7/8 כוס מדידה) | 114 גרם (1+4/8 כוס מדידה) | 95 גרם (1+2/8 כוס מדידה) | 132 גרם (1+5/8 כוס מדידה) | 114 גרם (1+3/8 כוס מדידה) |
| 10 ק"ג | 130 גרם(1+5/8 כוס מדידה) | 112 גרם (1+3/8 כוס מדידה) | 167 גרם (2+1/8 כוס מדידה) | 149 גרם (1+7/8 כוס מדידה) | 194 גרם (2+4/8 כוס מדידה) | 175 גרם (2+2/8 כוס מדידה) |
psc41
20 אוג 2020
Brandi wants to maintain her girlish figure.
We have been using Royal Canin Puppy food even before our Veterinarian recommend it. After reading the reviews did have to worry about an immediate food change and she loves it. Now that she is almost 2 needed to start on an adult food but, since Cairns gain weight easily I was happy vet said good choice for her. She is a healthy eater loves her fruits and veggies as treats after her RC dinner. Only wish you had a 6Lb bag, the 2.5 is to small and the 13Lb is to big. Otherwise we love it.
Mimi379
30 אוק 2019
Pups love it
One of my pups is a fatty switched her to this as well as the other pups too they all gobble it up i
Penny 213
30 אוק 2019
Great product
I have buying this for my two babies over a year now ,they love it.
CarrieMac
30 אוק 2019
Healthy Dogs!
My small Chihuahuas are happy and healthy when eating this food! Their weight is maintained, their coats are great, and the pellets are small enough that they don't choke. My veterinarian approves as well!
DoMaSmith
30 אוק 2019
Easy to understand
My Morkie is a bit overweight. We tried this but I think he still can eat it just as fast as the regular food.
Dmolly62
22 אוק 2019
Weight care
Bought this a year ago to help my little Yorkie maintain her weight and she loves it. Go through a couple of bags a month to which I add a little warm water which kind of turns the food into some gravy like liquid and makes the food a little soft which is good for her because she does not lots of teeth.
Gmorgan13th
22 אוק 2019
Dogs love it?
I have been buying this food for about a year now. My dogs live the taste and they are keeping the weight off
Kali
16 יונ 2019
Ideal for my Corgi
My Pembroke Welsh Corgi is usually very active (high energy, and training/showing in AKC obedience trials), but when she took a year off while I was raising a new puppy, she gained 2 pounds. For a small framed corgi, that is a lot. I like to keep her lean, around 22-23lbs, and she was now 25lbs... The boutique food she was eating was over 500 calories per cup, so she was only allowed to eat a measly 1/3 cup of kibble twice a day. She would bile vomit on occasion from having an empty stomach, and I had to supplement with vitamins to make sure she was getting enough nutrients. My other pets had done very well on Royal Canin products, and after learning about the connection between boutique/grain free foods and DCM, I wanted to make sure she was on a well-tested diet. We decided to try the Small Breed Weight Care, because I like the tartar control benefits and the higher protein, because she is still active, even if she is prone to weight gain. She has been on it for about a month and the transition was seamless. She has firm, small, regular stools - which helps her glands, she has not needed to be expressed since being on this food. Her teeth don't collect tartar as quickly as before, and she has lost some weight. Best of all, she loves it and she gets to eat more food while still losing weight! That's a win-win for her. Her coat looks to be improving and her tear stains improved almost immediately. No more empty-stomach bile vomit. She also has plenty of energy, still. Happy with it!
Krystal W
07 אפר 2019
All of my dogs love this food - even the active on
We have both Silky Terriers and Chihuahua's ranging from puppy age to seniors. We bought this food primarily for the Chihuahua's because, like me, they look at or smell food and they gain weight. You'd think that a weight care food, the dogs would stick their noses up at it but they don't. ALL of our dog prefer this food over even their breed specific kibble. They like their kibble and will eat it if that's all that's in front of them, but if we have both out, free feed style -- they will eat the weight care first before and then go for the Yorkie food (for the Silky's). They all probably eat at least half their diet in the weight care and none of the Silky's are under or over weight. The Chihuahua's, I can tell feel more satisfied because unlike other weight care foods, they can eat more of this rather than just 10 kibbles. I'm sure it's just in our heads, but one of our old Chihuahua rescues, who we've had for over 5 years and has struggled with weight, doesn't do anything but wait for her next meal and ask to be carried around everywhere... has recently started playing ball. We've fed this food for about 3-4 months now... So not sure if we've finally found the right food for her specifically where she feels better... or it has literally taken her 5 years to get to the right weight that lets her feel well enough to play more.
Barbra1
31 אוק 2018
My Furbaby Loves
We've been feeding our longhair dauchound this formula for 6 months. She loves it and has lost some much needed weight. We love our pets and both of ours are Royal Canine fans!