מיני אדולט פאוץ
מזון רטוב לכלבים במשקל 5-10 ק"ג, מעל גיל 10 חודשים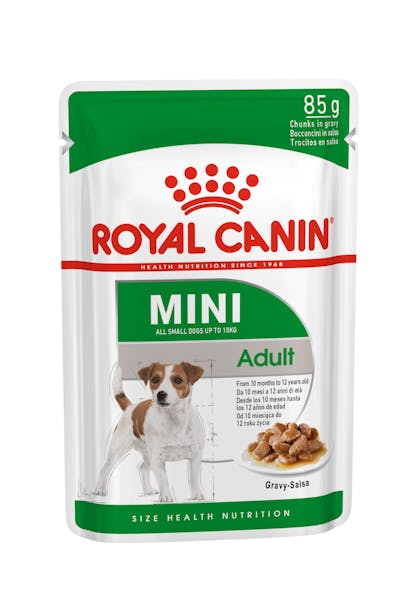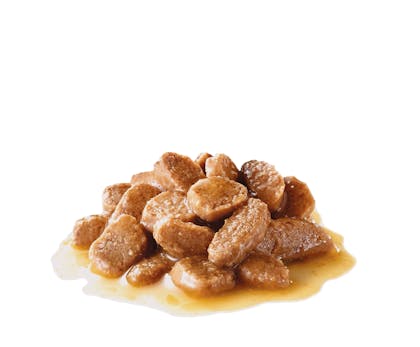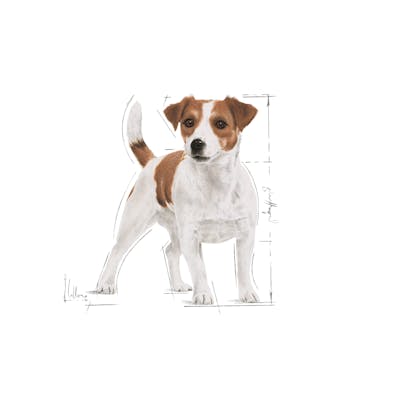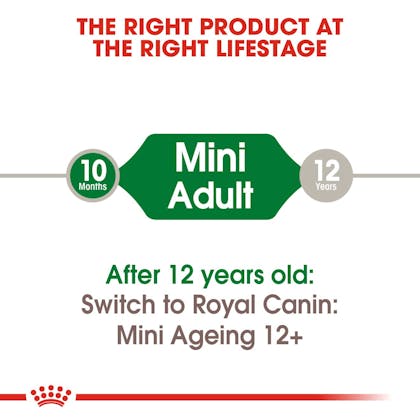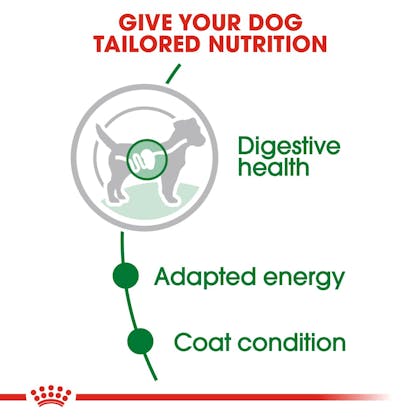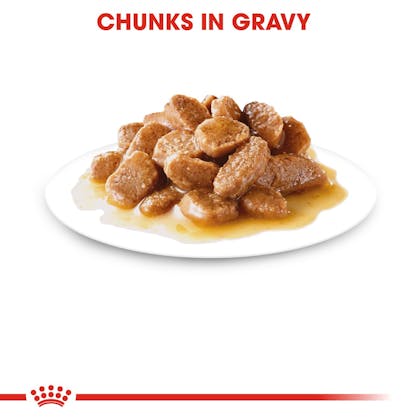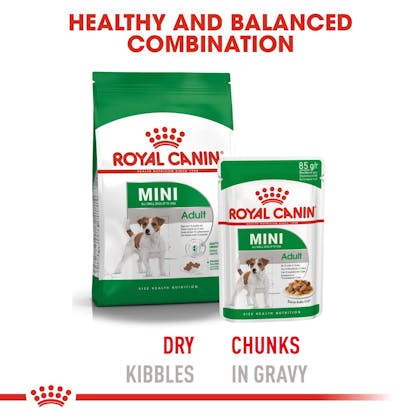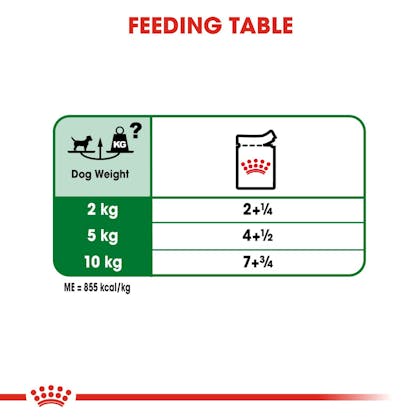 עבודה לקראת עתיד בר-קיימא
‏‎‎‏אנחנו מאמינים שחיות מחמד הופכות את העולם שלנו לטוב יותר, הן מספקות לנו השראה ומטרה לחיינו. התפקיד שלנו לספק עולם טוב יותר לחיות המחמד ™A BETTER WORLD FOR PETS.‏‎‎‏
מידע נוסף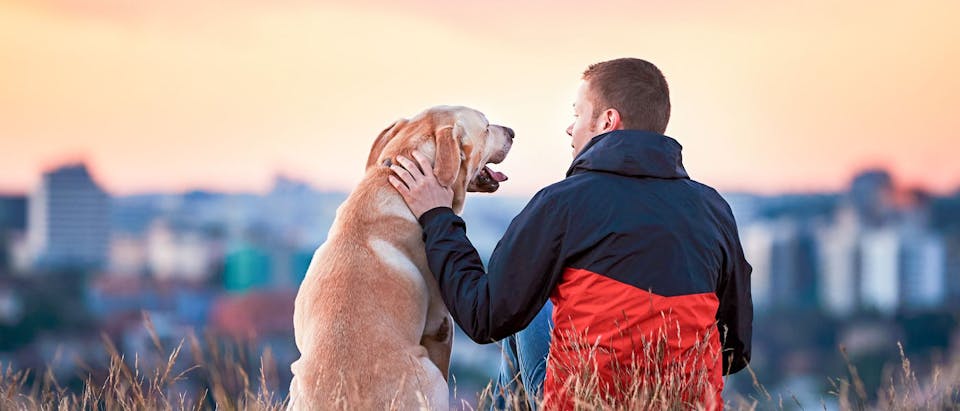 רכיבים: בשר ותוצרים מן החי, דגניים, שמנים ושומנים, תוצרים ממוצא צמחי, מינרלים, סוכרים למיניהם, קלינופטילולייט (2 גר'/ק"ג).

תוספי תזונה מוספים (לק"ג): ויטמין 3D – 150 יחב"ל, 1E (ברזל) – 6.5 מ"ג, 2E (יוד) – 0.2  מ"ג, 4E (נחושת) – 1.7 מ"ג, 5E (מנגן) – 2 מ"ג, 6E (אבץ) – 20 מ"ג.

ערכים תזונתיים:  חלבון 7.5%, שומן 5.5%, לחות 81%, אפר גולמי 1.6%, סיבים גולמיים 1.1%   אנרגיה מטבולית: 941 קק"ל/ק"ג
lmerr123
25 נוב 2020
The only food all 4 of my dogs agree on!
I am having a difficult time finding this product, I am hoping it isn't being discontinued. I have 4 dogs and this is the only dog food they will eat.
Worm0688
28 מרץ 2020

My sweet 7 year old doggy loved the food. She had to have to pouchs at a time but it was worth it to get her to eat. Will definitely be feeding her this at least 3 times a week. The price isn't bad either. I wish it was sold in a bigger size.
bdecker1732
19 מרץ 2020
Great value
I was excited to try this brand and was also a little nervous only because my dog does have a sensitive stomach. But this brand was great for him and he absolutely loves the food. Highly recommended. I received a free sample courtesy of Bazaarvoice for my honest opinion.
Cblake
01 מרץ 2020
has what my dog needs
My dog is a little mixed breed and she enjoys eating small dog food from Royal Canine. She doesn't usually eat all her food so when I mix some of this food with her dry food, she eats it all. It has been helping her get all the nutrients she needs and her coat looks shiny. She is very excited for dinnertime.
JWhoo
01 מרץ 2020
my small dog enjoyed this
My small dog enjoyed Royal Canin's small adult dog food. It comes in prepackaged pouches. It has chunks in gravy, which my dog loves and eats completely. It also has all the nutrients your dog needs, which is comforting. It has proteins and other much needed nutrients. I mix with a little bit of dry food and my dog eats everything as the gravy gets all over and she loves the flavor.
oflesh
29 ינו 2020
No Go
My dog did not like this. For some reason his stomach was really upset after eating it and he threw it all up. I have discarded this and will not be getting it again. Normally my dog is one that can eat anything but not with this.
תגובת Royal Canin
I am sorry to hear that your pet did not do well with this product
Jermisia
29 ינו 2020
Dog love it
No problem transitioning! Very impressed actually, as I have a 1 1/2 year old Papillon who has a super, ultra sensitive stomach and is a very picky eater. She didn't second guess the food and dove right in which is surprising.
Jm76em
27 ינו 2020
Great dog food!
My dog absolutely LOVES this Royal Canin pouch food! I give it to her as a treat with her kibble mixed into it. She inhales it and then looks at you like you're crazy if you try and give her her dinner without it!
תגובת Royal Canin
Great to hear!
MW1012
31 דצמ 2019
Dog loves it!
Noticed a big difference in my dogs energy and her coat looked shinier and healrhier. She is a 11 years old and was running sround like she did when she was younger. Her digestive system settelwd down, no more throwing up after eating.
Lmgriff
27 דצמ 2019
Dog loves!!
My dog loves this food. It's just the right amount for her size, since she's a really small dog. It's made with great ingredients and I feel confident in feeding her something that is good for her. She actually will go and get a pouch when she wants some.