היפואלרגני (לואף)
מזון ייעודי, מאוזן ומלא להזנת כלבים בוגרים במצבים של סימנים דרמטולוגים או סימני מערכת העיכול הנובעים מתגובה שלילית למזון (AFR) -חוסר סבילות או אלרגיה, דרמטיטיס אטופי, שלשול כרוני, מחלות מעי דלקתיות (IBD), חוסר תפקוד של הלבלב האקסוקריני (EPI)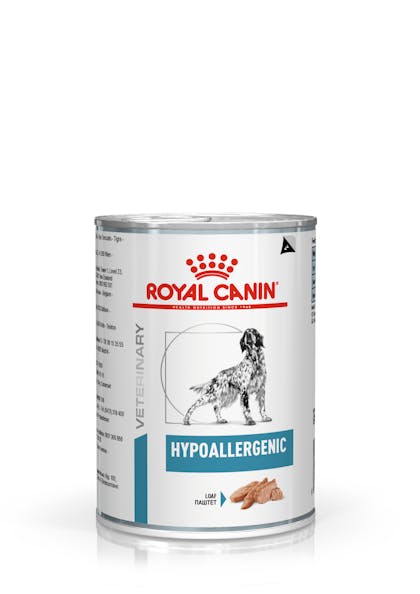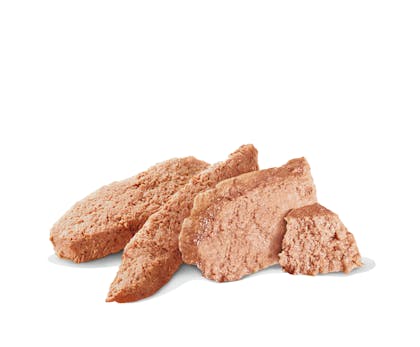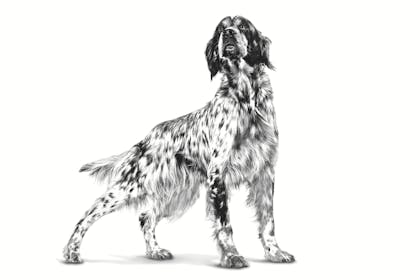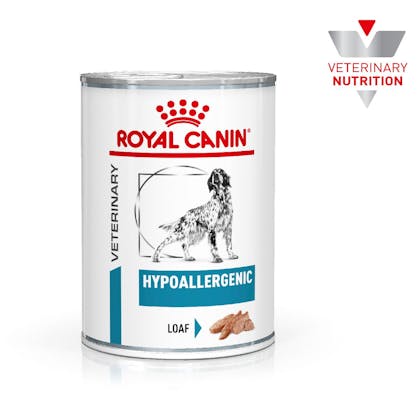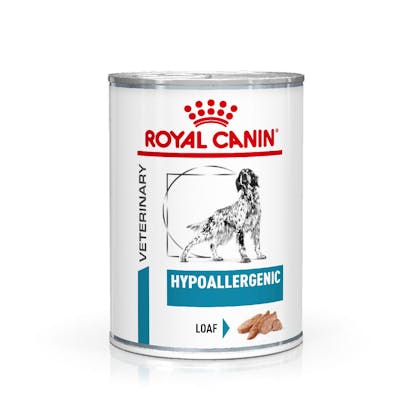 עבודה לקראת עתיד בר-קיימא
‏‎‎‏אנחנו מאמינים שחיות מחמד הופכות את העולם שלנו לטוב יותר, הן מספקות לנו השראה ומטרה לחיינו. התפקיד שלנו לספק עולם טוב יותר לחיות המחמד ™A BETTER WORLD FOR PETS.‏‎‎‏
מידע נוסף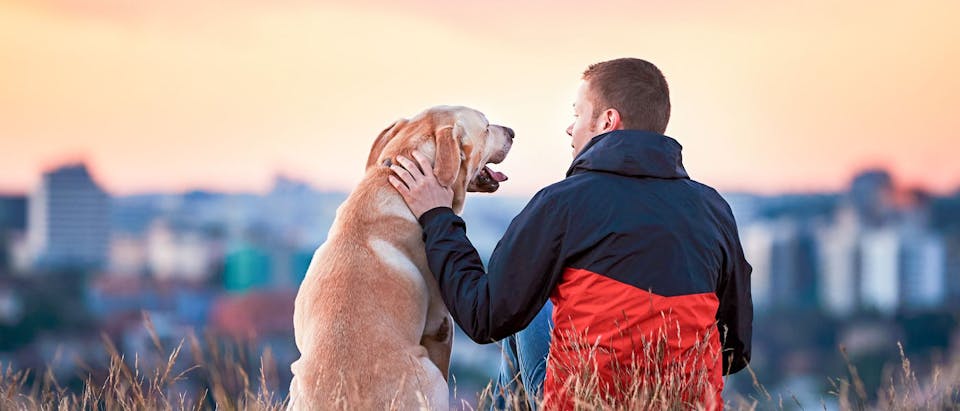 הוראות שימוש: מומלץ לעקוב אחר הנחיות האכלה בטבלה המבוססות בכלבים בוגרים על משקל הכלב ביחס למשקלו  האידיאלי (משקל עודף/ תקין/ תת משקל). יש להיוועץ ברופא וטרינר טרם השימוש ולגבי משך תקופת האכלה. אזהרה: לא מומלץ לשימוש במקרה של דלקת בלבלב, הריון או הנקה

רכיבים: תוצרים ממוצא צמחי, תמציות חלבון ממקור צמחי, שמנים ושומנים, בשר ותוצרים מן החי, מינרלים, קלינופטילולייט (2.5 גר'/ק"ג).

תוספי תזונה מוספים (לק"ג): ויטמין A – 3000 יחב"ל, ויטמין 3D – 320 יחב"ל, 1E (ברזל) – 11 מ"ג, 2E (יוד) – 1  מ"ג, 4E (נחושת) – 3.8 מ"ג, 5E (מנגן) – 15 מ"ג, 6E (אבץ) – 36 מ"ג.

ערכים תזונתיים:  חלבון 6.4%, שומן 3.5%, לחות 74%, אפר גולמי 2%, סיבים גולמיים 1.5% אנרגיה מטבולית: 988 קק"ל/ק"ג

| משקל הכלב (ק"ג) | תת משקל | | משקל תקין | | עודף משקל | עודף משקל |
| --- | --- | --- | --- | --- | --- | --- |
| | מנה מומלצת בגרם | מנה מומלצת בפחית | מנה מומלצת בגרם | מנה מומלצת בפחית | מנה מומלצת בגרם | מנה מומלצת בפחית |
| 2 | 198 | 2/4 | 175 | 2/4 | 151 | 2/4 |
| 4 | 334 | 3/4 | 294 | 3/4 | 253 | 3/4 |
| 6 | 452 | 1 + 1/4 | 398 | 1 | 344 | 3/4 |
| 8 | 561 | 1 + 2/4 | 494 | 1 + 1/4 | 426 | 1 |
| 10 | 663 | 1 + 3/4 | 584 | 1 + 2/4 | 504 | 1 + 1/4 |
| 15 | 899 | 2 + 1/4 | 791 | 2 | 683 | 1 + 3/4 |
| 20 | 1115 | 2 + 3/4 | 981 | 2 + 2/4 | 848 | 2 |
| 25 | 1318 | 3 + 1/4 | 1160 | 3 | 1002 | 2 + 2/4 |
| 30 | 1512 | 3 + 3/4 | 1330 | 3 + 1/4 | 1149 | 2 + 3/4 |
| 35 | 1697 | 3 + 1/4 | 1493 | 3 + 3/4 | 1290 | 3 + 1/4 |
| 40 | 1876 | 4 + 3/4 | 1651 | 4 + 1/4 | 1425 | 3 + 2/4 |
| 45 | 2049 | 5 | 1803 | 4 + 2/4 | 1557 | 4 |
| 50 | 2217 | 5 + 1/4 | 1951 | 5 | 1685 | 4 + 1/4 |
| 55 | 2382 | 6 | 2096 | 5 + 1/4 | 1810 | 4 + 2/4 |
| 60 | 2542 | 6 + 1/4 | 2237 | 5 + 2/4 | 1932 | 4 + 3/4 |
| 70 | 2854 | 7 + 1/4 | 2511 | 6 + 1/4 | 2169 | 5 + 2/4 |
| 80 | 3154 | 8 | 2776 | 7 | 2397 | 6 |
Bowen
03 יונ 2021
Formula changed?
My toy poodle has eaten this food for several years, and she has always loved it. The food is usually moist but I can crumble it, almost like hamburger meat in texture. However, the latest case we ordered is much different in texture. It's wetter, clumpy, and difficult for my dog to eat. It's similar to a peanut butter texture. Wondering if Royal Canin changed the formula recently? If so, please bring back the old formula. I'm contemplating changing my dog's diet. Very disappointing.
DoubleTake
21 דצמ 2020
Finally something to help my dog with IBD
My 10 yr old Rhodesian Ridgeback was diagnosed with moderate IBD of the small intestine over 6 yrs ago via endoscopy. She was put on Hills ZD diet and her symptoms were managed through the years with holistic veterinary care including acupuncture, herbal medicines, and supplements with success. Thankfully we were able to avoid steroids. However recently she began experiencing severe acid reflux (cough, gags, smacking of lips, etc.) and some skin yeast/fungal irritation. It seemed that she was no longer tolerating the ZD diet and I was fearing that she may now need more aggressive therapies. After trying numerous options (fresh food, canned foods, other gastrointestinal soothing foods), giving her pepcid her symptoms persisted. I finally found the Royal Canin HP dog food to be our saving grace. I literally fed her this diet exclusively just two days ago and her acid reflux has subsided dramatically. Her coughs and lip smacking have nearly gone away and she was actually able to sleep through the night without having an acid reflux attack. I'm hoping this improvement will continue but just wanted to share my experience in case other folks have dogs that are suffering through the same thing and need to try something that works. I'm so glad she's no longer in pain since we all know how uncomfortable acid reflux can be. I'm definitely a proponent of feeding whole foods to my dogs and when looking at this products ingredient statement one may be like is this even food? But I also believe each dog is different and sometimes what we perceive as wholesome simply doesn't work for them. I will continue to feed this to my dog as long as she is happy and healthy!
alice4
01 נוב 2019
Delicious and easy
I've tried this and a competing brand, and my dog prefers this Royal Canin hands down... he starts leaping when I open the can! Also, the can has a built-in opening tab so its easy to open. LOVE IT!
basenji0200
30 אוק 2019
Helps my dog immensly
My dog cannot tolerate many types of protein so I'm very thankful that he can tolerate the Hydrolyzed Protein diet by Royal Canine. Just wish they would fill the cans entirely like they used to, it is expensive so every bite counts!
BoaterBill
30 אוק 2019
Cookie can't wait for meal time
We feed Cookie HP perscribed by her Vet specialist because she has a sensitive stomach. It's so good we also feed it to her sister, Cindy Lou. We mix it in with HP dry food.
JoyceElaine
30 אוק 2019
Wonderful topper for sensitive tummies
I've been using Hydrolyzed Protein canned as a topper in combination with Royal Canin KO dry food for over 5 years for my Cocker with Irritable Bowel Disease. He loves it and best of all, I have managed progression of his IBD whereby he is off all medication other than occasional Tylosin if he has a flare up. He has been able to maintain his weight which is a challenge for dogs with IBD. I also make meatballs for a treat, since he cannot have other treats. Thank you for making such a fine product.
MyfavoriteFloridaLawyer
30 אוק 2019
Reduced Chino's biting his feet
I am happy I bought this product. Chino used to bit his feet to the point of bleeding. He has since stopped since eating this brand. I am impressed
Bird13
29 אוק 2019
YUMMY! Good Food
My lil guy really likes the great taste of this canned dog food. Not as bad when on a special diet and the dog likes the food.
Suzie19
27 אוק 2019
Yummy for the sensitive tummy !
My dog has been on this for almost 18 months, he is so excited at every meal and devours this, licks his plate clean ! So far no upset GI tract, and that's awesome!