רינאל ספיישל שימורים לכלב
מזון ייעודי, מאוזן ומלא להזנת כלבים בוגרים הסובלים מפגיעה כרונית או זמנית בתפקוד הכליה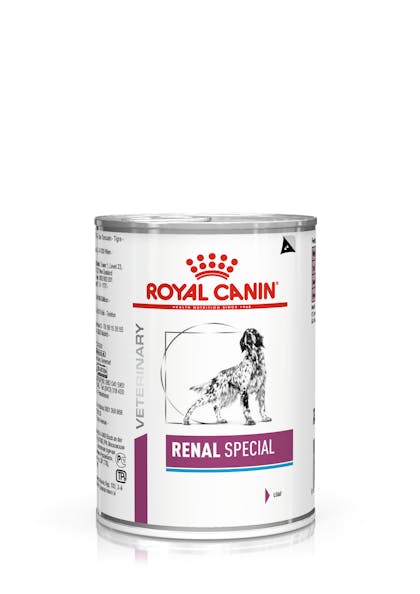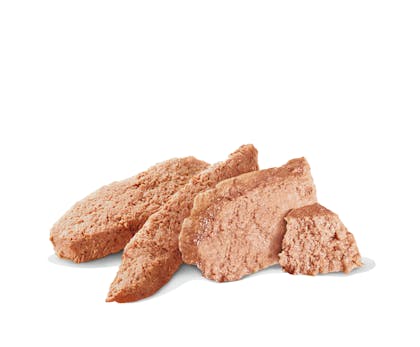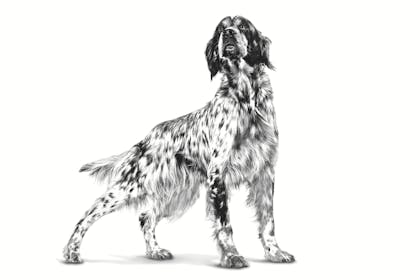 עבודה לקראת עתיד בר-קיימא
‏‎‎‏אנחנו מאמינים שחיות מחמד הופכות את העולם שלנו לטוב יותר, הן מספקות לנו השראה ומטרה לחיינו. התפקיד שלנו לספק עולם טוב יותר לחיות המחמד ™A BETTER WORLD FOR PETS.‏‎‎‏
מידע נוסף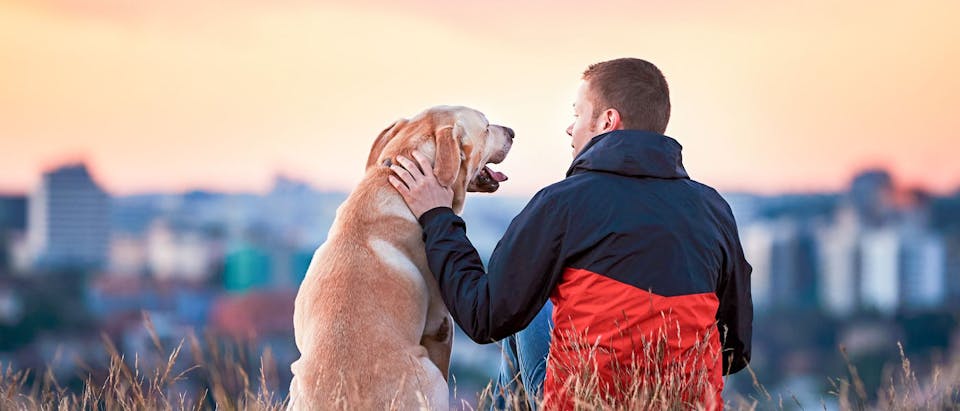 רכיבים: בשר ותוצרים מן החי (עוף, חזיר), דגניים, דגים ותוצרי דגים (סלמון), שמנים ושומנים, תוצרים ממוצא צמחי, מינרלים, סוכרים למיניהם, גומי קאסיה (4 גר'/ק"ג), קלינופטילולייט (0.4 גר'/ק"ג)

תוספי תזונה מוספים לק"ג: ויטמין 3D – 210 יחב"ל, 1E (ברזל) – 15 מ"ג, 2E (יוד) – 0.58 מ"ג, 4E (נחושת) – 4.6 מ"ג, 5E (מנגן) – 4.7 מ"ג, 6E (אבץ) – 47 מ"ג

ערכים תזונתיים: חלבון 6%, שומן 9%, לחות 65%, אפר גולמי 1.7%, סיבים גולמיים 1.5%

אנרגיה מטבלית: 1584 קק"ל/ק"ג

| | | | | | | |
| --- | --- | --- | --- | --- | --- | --- |
| | תת משקל | תת משקל | משקל תקין | משקל תקין | משקל עודף | משקל עודף |
| משקל הכלב בק"ג | מנה מומלצת בגרם | מנה מומלצת בפחית שימורים | מנה מומלצת בגרם | מנה מומלצת בפחית שימורים | מנה מומלצת בגרם | מנה מומלצת בפחית שימורים |
| 2 | 125 | 1/4 | 110 | 1/4 | 95 | 1/4 |
| 4 | 210 | 2/4 | 185 | 2/4 | 160 | 2/4 |
| 6 | 285 | 3/4 | 251 | 2/4 | 217 | 2/4 |
| 8 | 354 | 3/4 | 311 | 3/4 | 269 | 3/4 |
| 10 | 418 | 1 | 368 | 1 | 318 | 3/4 |
| 15 | 566 | 1+2/4 | 498 | 1+1/4 | 430 | 1 |
| 20 | 703 | 1+3/4 | 618 | 1+2/4 | 534 | 1+1/4 |
| 25 | 831 | 2 | 731 | 1+3/4 | 631 | 1+2/4 |
| 30 | 953 | 2+1/4 | 838 | 2 | 724 | 1+3/4 |
| 35 | 1069 | 2+2/4 | 941 | 2+1/4 | 813 | 2 |
| 40 | 1182 | 3 | 1040 | 2+2/4 | 898 | 2+1/4 |
| 45 | 1291 | 3+1/4 | 1136 | 2+3/4 | 981 | 2+2/4 |
| 50 | 1397 | 3+2/4 | 1230 | 3 | 1062 | 2+2/4 |
| 55 | 1501 | 3+3/4 | 1321 | 3+1/4 | 1141 | 2+3/4 |
| 60 | 1602 | 4 | 1410 | 3+2/4 | 1218 | 3 |
| 70 | 1798 | 4+2/4 | 1583 | 3+3/4 | 1367 | 3+1/4 |
| 80 | 1988 | 4+3/4 | 1749 | 4+1/4 | 1511 | 3+3/4 |
Catindc
11 ינו 2022
My senior dogs absolutely love T Loaf
I have a 16.5 yo Yorkie and a 16 yo Japanese Chin who love T loaf, especially after it's heated for 30 secs with a bit of water. Over the past four years, I have tried every renal prescription dog food and RC T Loaf is the ONLY one they'll repeatedly eat -- day-in, day-out. If you ever offer coupons, I would be so grateful!!
Mom of Bella
16 מרץ 2020
Intermittent or supplemental only?
My girl won't eat dry food anymore and only likes this. She hated k/d and a vet explained that royal canin actually works at making their food taste good and offers lots of taste varieties, although only a couple are easy to buy off the shelf. We tried 3 flavors of royal canin renal and she only liked T. I'm trying to figure out how much to feed her, but you say it should only be for "intermittent or supplemental feeding," so now I really don't know what to do. The other reviews imply this is the only thing they are feeding. Am I hurting my dog by feeding her only this?
תגובת Royal Canin
Thanks for reaching out! The 'intermittent or supplemental feeding" label is because the Renal Support diets would not meet the nutritional needs of a healthy pet. To support the needs of a renal patient the protein and phosphorus levels are lower.
Julie2dogs
22 אוק 2019
Actually smells good. My dog likes it!
I buy from my vet and petsmart so easy to get. Similar price
Julie2dogs
22 אוק 2019
Actually smells good. My dog likes it!
I buy from my vet and petsmart so easy to get. Similar price
turkeyluvr
22 אוק 2019
FANTASTIC
My dog was recently diagnosed with kidney disease. Tried other brands she would not eat them. She loves Royal Canin T. I think it has put her back on track. She is doing well.
Dinimeanie
22 אוק 2019
Dini food
My little chihuahua has kidney trouble and dr recommended this he loves it the T, S ,and E he doesn't care for the dry... only problem is that it is soo expensive and me being in a fixed income is really hard to get it due to the cost...
RAMM
13 ספט 2019
For pets with end stage renal disease
Since my furbaby has a loss of appetite and will not eat much, I have made a thin puree of this food by adding water to the canned food. I use a 15ml syringe and inject it in the mouth of my pup in small increments. I use approximately 1/3 of a can three to four times a day. From my research I have read that they need to be fed smaller portions more often to reduce kidney stress. I feel she is getting the nutrients this way plus the moisture from the water. Hope this helps someone that is having a difficult time with their pup not wanting to eat this food.
Hdog
30 אפר 2019
Wonderful Product
My toy poodle was diagnosed with renal disease at age 14. I quickly switched diets to the renal support and his numbers have held steady for four years! He is now 18 and still doing great. Since being diagnosed he had to have many teeth removed and I switched him the the soft canned food and he has seriously never been happier. He was always very picky but eats this food up in minutes and always wants more. It so satisfying to see such an elderly pup enjoying his meal at his age!
תגובת Royal Canin
Wonderful feedback! Thank you for sharing your story with us!
Jackson007
23 דצמ 2018
Renal diet works
My dog suffers from renal failure. The renal diet both wet and dry have sustained her from well over a year. Without Royal canin she would be gone by now. Thanks guys.
Wendy Somerville
02 נוב 2018
Palatable
Hi,senior pup w/early kidney failure must have this food&she likes it AND she can digest with few teeth left due to it gel form.