Urban Life Junior
Complete feed for dogs - For puppies (up to 12/15 months old and adult weight up to 44kg) living in an urban environment.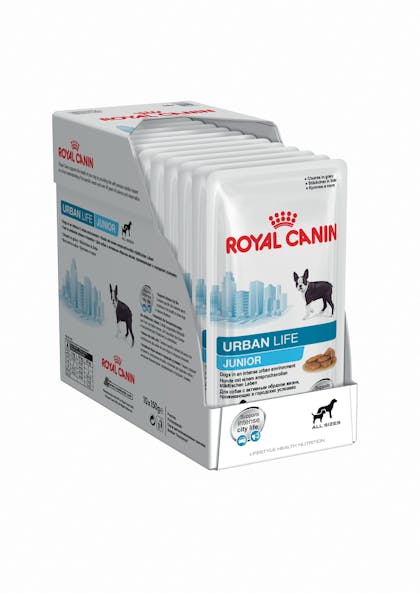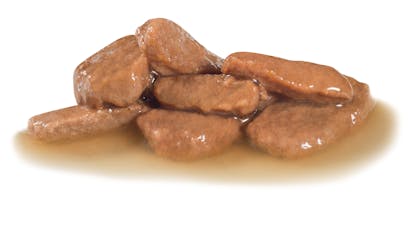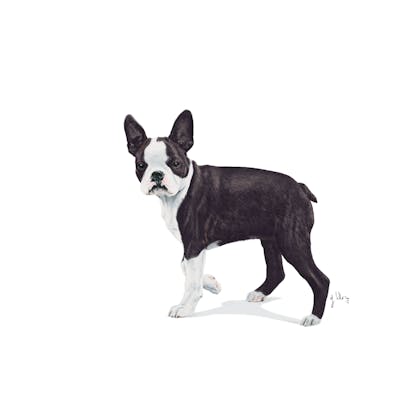 Supports intense city life

Urban dogs may be exposed to a polluted environment which may cause oxidative stress. Urban Life Junior contains an exclusive blend of antioxidants known for their beneficialeffects. This formula, which contains specific fish nutrients, also helps support the health of urbandogs who may experience intense situations: crowded pavements, noisy public places, heavytraffic.

Healthy growth

The first months of a puppy's life are crucial: high quality nutrition is therefore important for ahealthy future. Urban Life Junior is formulated with an excellent balance of nutrients to meet the puppy's high energy needs. Contains prebiotics and high quality proteins (L.I.P.*) to support digestive health.

Natural defences

The Urban Life Junior formula contains antioxidants to help support your dog's developingnatural defences.
Working towards a sustainable future
Our belief that pets make our world better inspires and gives life to our purpose of making a better A BETTER WORLD FOR PETS ™
Discover more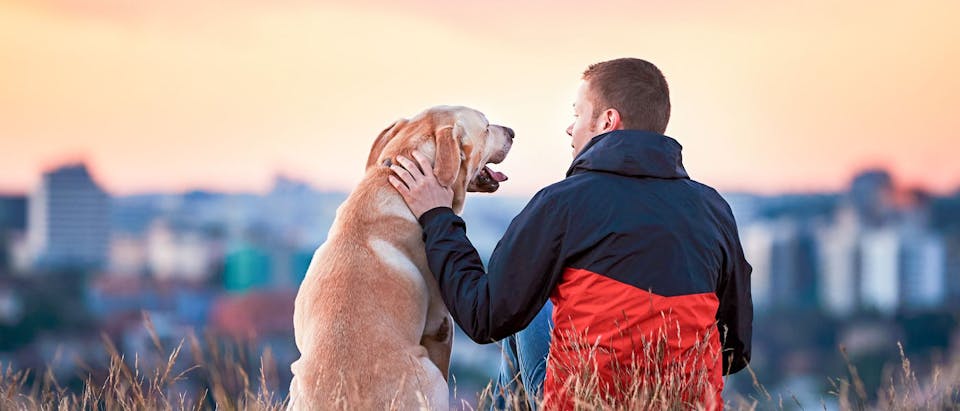 Complete feed for dogs - For puppies (up to 12/15 months old and adult weight up to 44kg) living in an urban environment.

Composition: meat and animal derivatives, cereals, oils and fats, minerals, vegetable protein extracts, derivatives of vegetable origin, fish and fish derivatives, various sugars, yeasts.

Additives (per kg): Nutritional additives: Vitamin D3: 123 IU, E1 (Iron): 12 mg, E2 (Iodine): 0.35 mg, E4 (Copper): 2.8 mg, E5 (Manganese): 3.7 mg, E6 (Zinc): 37 mg - Technological additives: Clinoptilolite of sedimentary origin: 2 g.

Analytical constituents: Protein: 8% - Fat content: 6% - Crude ash: 2% - Crude fiber: 1.2% - Moisture: 79%.

Feeding instructions: see chart. Batch number, factory registration number and best before date: see information on packaging.

| Adult weight | Puppy's age (months) | - | g/day | - | | - | | - | | - | | - | - |
| --- | --- | --- | --- | --- | --- | --- | --- | --- | --- | --- | --- | --- | --- |
| | 2 m | 3 m | 4 m | 5 m | 6 m | 7 m | 8 m | 9 m | 10 m | 11 m | 12 m | 13 m | 14 m |
| 3kg | 275 | 310 | 320 | 325 | 290 | 260 | 230 | 230 | 225 | - | | - | - |
| 4kg | 335 | 380 | 400 | 400 | 360 | 325 | 285 | 285 | 280 | - | | - | - |
| 5kg | 400 | 450 | 470 | 475 | 430 | 385 | 340 | 340 | 335 | - | | - | - |
| 6kg | 440 | 510 | 535 | 540 | 535 | 485 | 435 | 385 | 380 | - | | - | - |
| 8kg | 530 | 625 | 660 | 672 | 665 | 605 | 540 | 480 | 475 | - | | - | - |
| 10kg | 625 | 725 | 785 | 795 | 790 | 715 | 640 | 570 | 570 | 560 | - | | - |
| 15kg | 835 | 985 | 1060 | 1080 | 1075 | 1000 | 930 | 850 | 775 | 765 | 760 | - | - |
| 20kg | 1005 | 1210 | 1300 | 1335 | 1340 | 1245 | 1160 | 1060 | 965 | 955 | 945 | - | - |
| 25kg | 1045 | 1280 | 1395 | 1490 | 1585 | 1575 | 1430 | 1280 | 1140 | 1135 | 1125 | 1120 | 1120 |
| 30kg | 945 | 1180 | 1345 | 1590 | 1810 | 1815 | 1690 | 1575 | 1430 | 1300 | 1290 | 1290 | 1280 |
| 40kg | 1110 | 1465 | 1655 | 1975 | 2245 | 2250 | 2110 | 1980 | 1845 | 1730 | 1620 | 1610 | 1590 |