Hypoallergenic Canine
Hypoallergenic is a complete dietetic feed for dogs formulated to reduce ingredient and nutrient intolerances. Selected sources of protein and carbohydrate.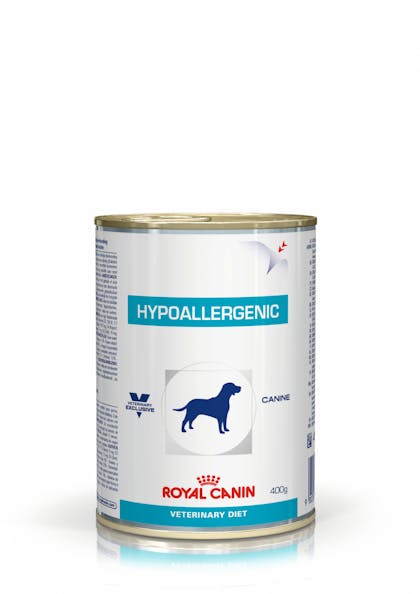 Skin barrier

A patented complex to support the barrier effect of the skin.

Hydrolysed protein

Hydrolysed protein with low molecular weight to ensure the food is hypoallergenic.
Composition : derivatives of vegetable origin (pea starch), vegetable protein extracts (soya proteins hydrolysate), oils and fats, minerals, meat and animal derivatives (chicken liver hydrolysate), various sugars.

Additives (per Kg) : nutritionnal additives : vitamin A : 5000UI, vitamin D3 :340 UI, E1 (iron) 25 mg, E2 (iodin) 2mg, E4 (copper) 6mg, E5 (manganese) 32 mg, E6 (zinc) 120mg - technological additive : triphosphate pentasodique 3g.

Analyticals % : protein 6, fat content 3.5 , crude ash 1.6, crude fibres 2, moisture 74.5, essential fatty acids w3: 0.3 and w6: 1.7.