Urinary UC
Complete dietetic feed for adult dogs.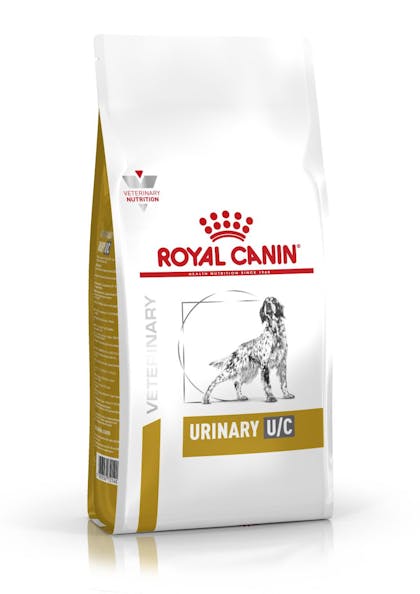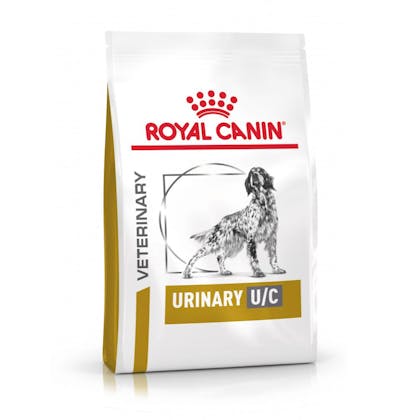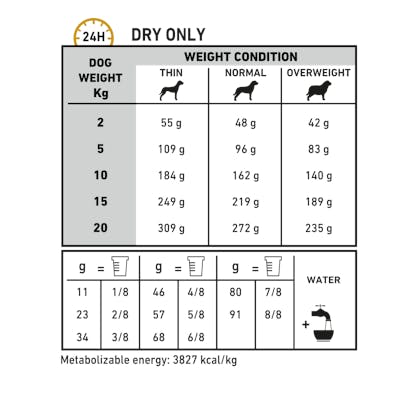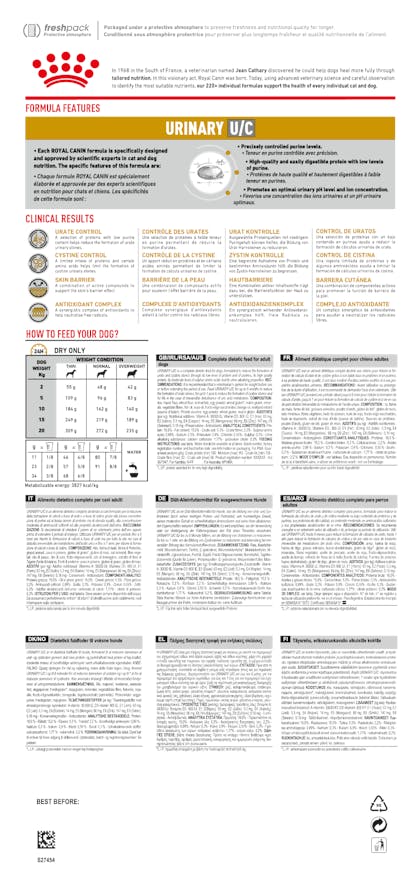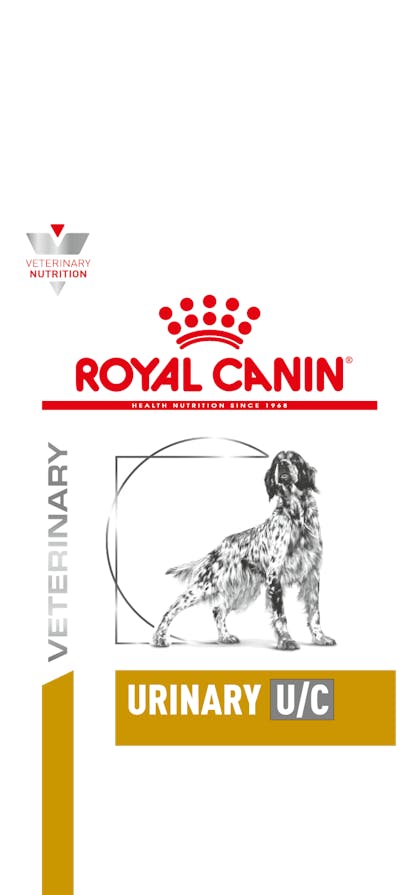 Urate control

A selection of proteins with low purine content helps reduce the formation of urate urinary stones.

Cystine control

A limited intake of proteins and of some amino acids helps limit the formation of cystine urinary stones.

Skin barrier

A patented complex to support the barrier effect of the skin.

Antioxidant complex

A synergistic complex of antioxidants to help neutralise free radicals.

BRAND TEXT VETERINARY

In 1968 in the South of France, a veterinarian named Jean Cathary discovered he could help dogs heal more fully through tailored nutrition. In this visionary act, ROYAL CANIN&reg was born. Today, using advanced veterinary science and careful observation to identify the most adapted nutrients, our 220+ individual formulas support the health of every individual cat and dog.

SENSITIVITIES

2A. Urates are a type of urinary stones. In dogs with a predisposition to this problem, their formation is generally due to an excess of dietary purine and concentrated acidic urine.
Composition: rice, maize flour, wheat flour, animal fats, egg powder, wheat gluten*, maize gluten, minerals, vegetable fibres, fish oil, soya oil, fructo-oligo-saccharides, borage oil, marigold extract (source of lutein). Protein sources: egg powder, wheat gluten, maize gluten.

Additives (per kg): Nutritional additives: Vitamin A: 30000 IU, Vitamin D3: 800 IU, E1 (Iron): 63 mg, E2 (Iodine): 5.3 mg, E4 (Copper): 14 mg, E5 (Manganese): 66 mg, E6 (Zinc): 147 mg, E8 (Selenium): 0.16 mg - - Preservatives - Antioxidants.

| Dog weight | Thin | - | Normal | - | Overweight | - |
| --- | --- | --- | --- | --- | --- | --- |
| - | (g) | Cup | (g) | Cup | (g) | Cup |
| 2 kg | 55 g | 5/8 | 48 g | 4/8 | 42 g | 4/8 |
| 4 kg | 92 g | 1 | 81 g | 7/8 | 70 g | 6/8 |
| 6 kg | 125 g | 1+3/8 | 110 g | 1+2/8 | 95 g | 1 |
| 8 kg | 155 g | 1+6/8 | 137 g | 1+4/8 | 118 g | 1+2/8 |
| 10 kg | 184 g | 2 | 162 g | 1+6/8 | 140 g | 1+4/8 |
| 15 kg | 249 g | 2+6/8 | 219 g | 2+3/8 | 189 g | 2+1/8 |
| 20 kg | 309 g | 3+3/8 | 272 g | 3 | 235 g | 2+5/8 |
| 25 kg | 365 g | 4 | 321 g | 3+4/8 | 278 g | 3 |
| 30 kg | 419 g | 4+5/8 | 368 g | 4 | 318 g | 3+4/8 |
| 35 kg | 470 g | 5+1/8 | 414 g | 4+4/8 | 357 g | 3+7/8 |
| 40 kg | 520 g | 5+6/8 | 457 g | 5 | 395 g | 4+3/8 |
| 45 kg | 568 g | 6+2/8 | 499 g | 5+4/8 | 431 g | 4+6/8 |
| 50 kg | 614 g | 6+6/8 | 541 g | 5+7/8 | 467 g | 5+1/8 |
| 55 kg | 660 g | 7+2/8 | 581 g | 6+3/8 | 501 g | 5+4/8 |
| 60 kg | 704 g | 7+6/8 | 620 g | 6+6/8 | 535 g | 5+7/8 |
| 70 kg | 791 g | 8+5/8 | 696 g | 7+5/8 | 601 g | 6+5/8 |
| 80 kg | 874 g | 9+5/8 | 769 g | 8+3/8 | 664 g | 7+2/8 |