Gastro Intestinal
Complete dietetic feed for dogs.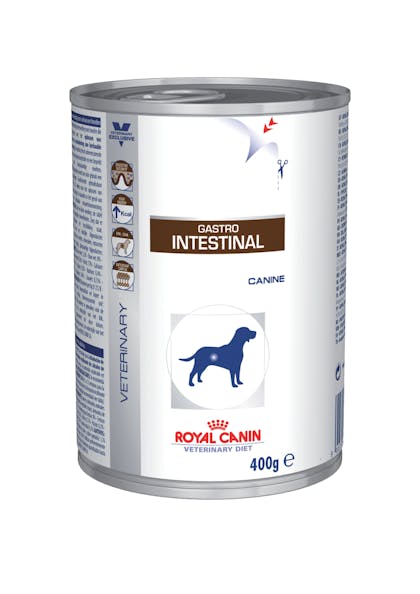 Digestive security

Nutrients which support a balanced digestive system.

EPA/DHA

EPA/DHA to help maintain a healthy digestive system.

High energy

Adequate energy content to meet the needs of adult dogs without overloading the stomach.

Antioxidant complex

A patented synergistic complex of antioxidants to help neutralise free radicals.
Unnið að sjálfbærri framtíð
Sú trú okkar að gæludýr geri heiminn betri, hvetur okkur og glæðir það markmið okkar lífi að gera betri WORLD FOR PETS™
Meiri upplýsingar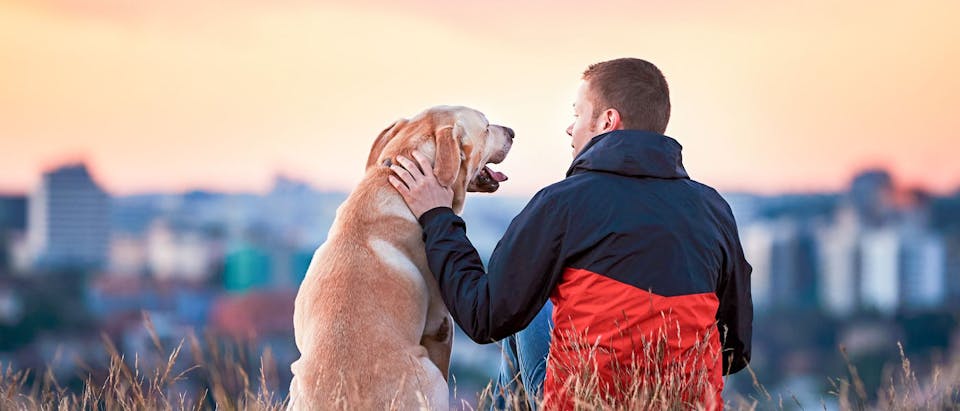 Composition: meat and animal derivatives, fish and fish derivatives, cereals, derivatives of vegetable origin, oils and fats, minerals, yeasts.

Additives (per kg): Nutritional additives: Vitamin D3: 380 IU, E1 (Iron): 7 mg, E2 (Iodine): 0.35 mg, E4 (Copper): 2.3 mg, E5 (Manganese): 2 mg, E6 (Zinc): 21 mg.

Analytical constituents: Protein: 8.5% - Fat content: 6.5% - Crude ash: 2% - Crude fibres: 1.5% - Moisture: 75% - Metabolisable energy: 1088 kcal/kg - Sodium: 0.09% - Potassium: 0.26% - Omega 6 essential fatty acids: 0.95% and Omega 3 essential fatty acids (EPA/DHA): 0.08%.

Feeding instructions: see chart. Batch number, factory registration number and best before date: see information on packaging.

| Dog's weight | Lean | - | | Normal | - | | Overweight | - | - |
| --- | --- | --- | --- | --- | --- | --- | --- | --- | --- |
| kg) | - | | - | | - | | - | | - |
| - | (g / day) | Can 400 g | Can 200 g | (g / day) | Can 400g | Can 200g | (g / day) | Can 400g | Can 200g |
| 2kg | 193 | 1/2 | 1 | 170 | 1/2 | 3/4 | 147 | 1/4 | 3/4 |
| 3kg | 262 | 3/4 | 1 1/4 | 230 | 1/2 | 1 1/4 | 199 | 1/2 | 1 |
| 4 kg | 325 | 3/4 | 1 3/4 | 286 | 3/4 | 1 1/2 | 247 | 1/2 | 1 1/4 |
| 5kg | 384 | 1 | 2 | 338 | 3/4 | 1 3/4 | 292 | 3/4 | 1 1/2 |
| 6 kg | 440 | 1 | 2 1/4 | 388 | 1 | 2 | 335 | 3/4 | 1 3/4 |
| 7kg | 494 | 1 1/4 | 2 1/2 | 435 | 1 | 2 1/4 | 376 | 1 | 2 |
| 8 kg | 547 | 1 1/4 | 2 3/4 | 481 | 1 1/4 | 2 1/2 | 415 | 1 | 2 |
| 9kg | 597 | 1 1/2 | 3 | 525 | 1 1/4 | 2 3/4 | 454 | 1 | 2 1/4 |
| 10 kg | 646 | 1 1/2 | 3 1/4 | 569 | 1 1/2 | 2 3/4 | 491 | 1 1/4 | 2 1/2 |
| 15 kg | 876 | 2 1/4 | - | 771 | 2 | - | 666 | 1 1/2 | - |
| 20 kg | 1 087 | 2 3/4 | - | 956 | 2 1/4 | - | 826 | 2 | - |
| 25 kg | 1 285 | 3 1/4 | - | 1 130 | 2 3/4 | - | 976 | 2 1/2 | - |
| 30 kg | 1 473 | 3 1/2 | - | 1 296 | 3 1/4 | - | 1 119 | 2 3/4 | - |
| 35 kg | 1 653 | 4 | - | 1 455 | 3 1/2 | - | 1 256 | 3 | - |
| 40 kg | 1 827 | 4 1/2 | - | 1 608 | 4 | - | 1 389 | 3 1/2 | - |
| 45 kg | 1 996 | 5 | - | 1 757 | 4 1/2 | - | 1 517 | 3 3/4 | - |
| 50 kg | 2 160 | 5 1/2 | - | 1 901 | 4 3/4 | - | 1 642 | 4 | - |
| 60 kg | 2 477 | 6 1/4 | - | 2 180 | 5 1/2 | - | 1 882 | 4 3/4 | - |
| 70 kg | 2 780 | 7 | - | 2 447 | 6 | - | 2 113 | 5 1/4 | - |
| 80 kg | 3 073 | 7 3/4 | - | 2 704 | 6 3/4 | - | 2 336 | 6 | - |