Hepatic
Complete dietetic feed for adult dogs.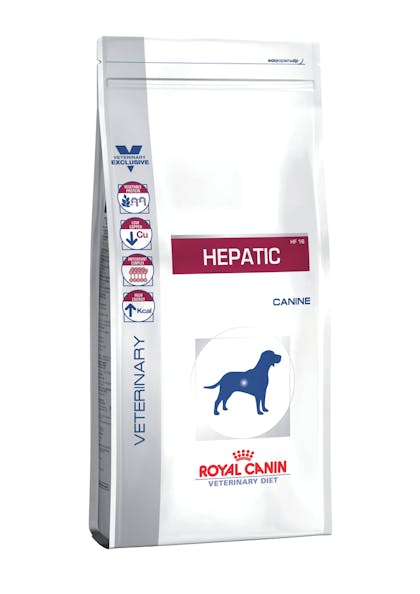 Vegetable protein

Vegetable protein which is better assimilated by dogs with liver insufficiency.

Low copper

Low level of copper to help reduce its accumulation in liver cells.

Antioxidant complex

A patented synergistic complex of antioxidants to help neutralise free radicals.

High energy

Adequate energy intake to meet the needs of an adult dog without overloading the stomach.
Unnið að sjálfbærri framtíð
Sú trú okkar að gæludýr geri heiminn betri, hvetur okkur og glæðir það markmið okkar lífi að gera betri WORLD FOR PETS™
Meiri upplýsingar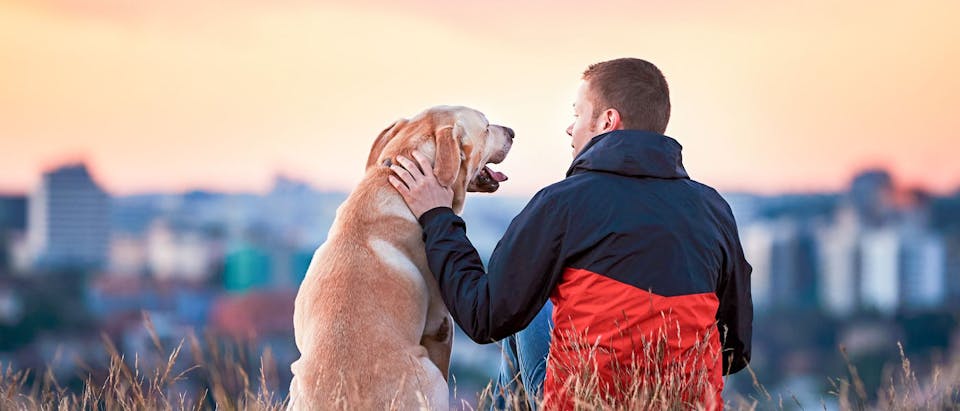 Composition: rice, maize, animal fats, soya protein isolate*, hydrolysed animal proteins, beet pulp, minerals, soya oil, vegetable fibres, fish oil, fructo-oligo-saccharides, marigold extract (source of lutein).

Additives (per kg): Nutritional additives: Vitamin A: 11600 IU, Vitamin D3: 1000 IU, E1 (Iron): 115 mg, E2 (Iodine): 4.3 mg, E5 (Manganese): 53 mg, E6 (Zinc): 212 mg, E8 (Selenium): 0.38 mg - Preservatives - Antioxidants.

Analytical constituents: Protein: 16% - Fat content: 16% - Crude ash: 4.7% - Crude fibres: 2% - Essential fatty acids: 43 g/kg - Total copper: 5 mg/kg - Sodium: 0.2% - Potassium: 0.9% - Metabolisable energy: 4043 kcal/kg.

*L.I.P.: protein selected for its very high assimilation.

| Dog's weight | Thin | - | Normal | - | Overweight | - |
| --- | --- | --- | --- | --- | --- | --- |
| | (g) | cup* | (g) | cup* | (g) | cup* |
| 2 kg | 54 g | 6/8 cup | 47 g | 5/8 cup | 41 g | 4/8 cup |
| 4 kg | 91 g | 1 + 1/8 cup | 80 g | 1 cup | 69 g | 7/8 cup |
| 5 kg | 107 g | 1 + 3/8 cup | 94 g | 1 + 2/8 cup | 81 g | 1 cup |
| 6 kg | 123 g | 1 + 5/8 cup | 108 g | 1 + 3/8 cup | 93 g | 1 + 2/8 cup |
| 8 kg | 152 g | 2 cup | 134 g | 1 + 6/8 cup | 116 g | 1 + 4/8 cup |
| 10 kg | 180 g | 2 + 3/8 cup | 158 g | 2 cup | 137 g | 1 + 6/8 cup |
| 15 kg | 244 g | 3 + 1/8 cup | 215 g | 2 + 6/8 cup | 185 g | 2 + 3/8 cup |
| 20 kg | 303 g | 4 cup | 266 g | 3 + 4/8 cup | 230 g | 3 cup |
| 25 kg | 358 g | 4 + 5/8 cup | 315 g | 4 + 1/8 cup | 272 g | 3 + 4/8 cup |
| 30 kg | 410 g | 5 + 3/8 cup | 361 g | 4 + 6/8 cup | 312 g | 4 + 1/8 cup |
| 35 kg | 460 g | 6 cup | 405 g | 5 + 2/8 cup | 350 g | 4 + 4/8 cup |
| 40 kg | 509 g | 6 + 5/8 cup | 448 g | 5 + 7/8 cup | 387 g | 5 cup |
| 50 kg | 602 g | 7 + 7/8 cup | 530 g | 6 + 7/8 cup | 457 g | 6 cup |
| 60 kg | 690 g | 9 cup | 607 g | 7 + 7/8 cup | 524 g | 6+ 7/8 cup |
| 70 kg | 774 g | 10 + 1/8 cup | 682 g | 8 + 7/8 cup | 589 g | 7+ 5/8 cup |
| 80 kg | 856 g | 11 + 1/8 cup | 753 g | 9 + 6/8 cup | 651 g | 8+ 4/8 cup |