GASTROINTESTINAL LOW FAT
Complete dietetic feed for adult dogs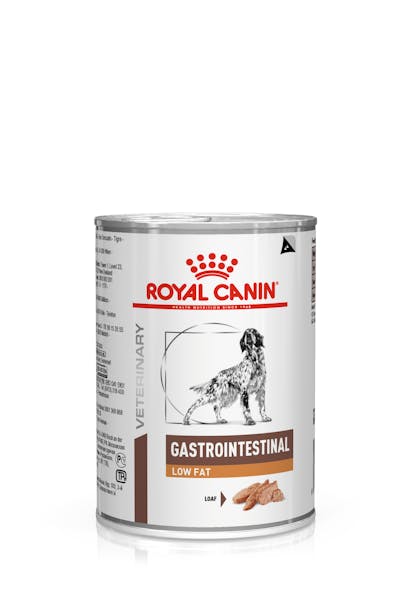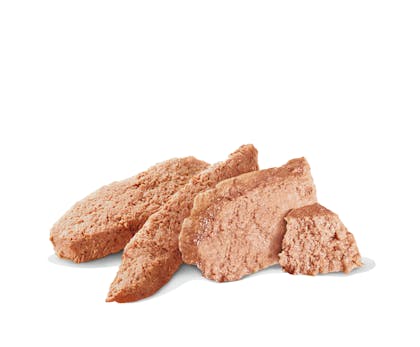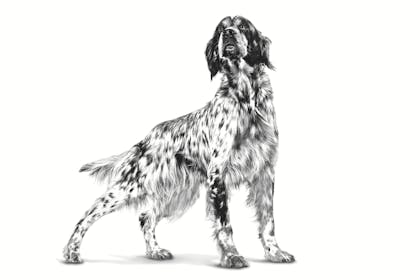 DIGESTIVE SUPPORT

A highly digestible formula with balanced fibres, including prebiotics, to help support a healthy digestion and transit.

LOW FAT

For the nutritional management of dogs needing a fat restricted diet.

FIBRE BALANCE

Limited fibre content to allow provision of maintenance energy levels despite fat restriction.

ANTIOXIDANT COMPLEX

The synergistic antioxidant complex reduces oxidative stress and fights free radicals

PRIMARY INDICATION: - Recommended for patients with conditions that require a fat restrictive diet such as chronic or acute pancreatitis, Exocrine Pancreatic Insufficiency and etc.
Working towards a sustainable future
Our belief that pets make our world better inspires and gives life to our purpose of making a better A BETTER WORLD FOR PETS ™
Discover more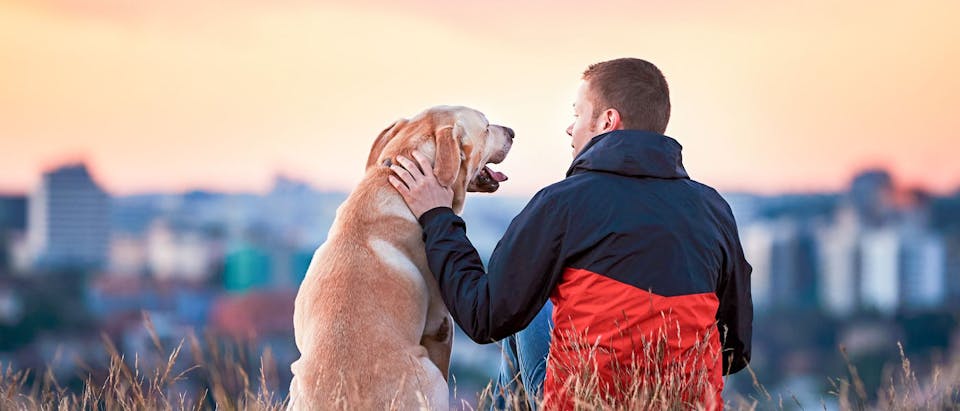 COMPOSITION : meat and animal derivatives, cereals, derivatives of vegetable origin, minerals, yeasts, oils and fats.

ADDITIVES (per kg): Nutritional additives: Vitamin D3: 200 IU, Iron (3b103): 4 mg, Iodine (3b202): 0.3 mg, Copper (3b405, 3b406): 2 mg, Manganese (3b502, 3b503, 3b504): 1.3 mg, Zinc (3b603, 3b605, 3b606): 13 mg - Technological additives: Clinoptilolite of sedimentary origin: 2.5 g.

ANALYTICAL CONSTITUANTS: Protein: 8.1% - Fat content: 1.7% - Crude ash: 1.7% - Crude fibres: 1.5% - Moisture: 73.6% - Fatty acids: w3: 0.04% - Essential Fatty acid (Linoleic Acid): 0.35%.

For RSA: Guaranteed analysis g/kg: Crude protein (min) 61 - Moisture (max) 766 - Crude fat (min) - 3 - Crude fibre (max) 25 - Crude ash (max) 19. Product registration number: XXXXXX - Act 36/1947. For Namibia: N-FF XXXX.

FEEDING INSTRUCTION: FEEDING INSTRUCTIONS: see table. Batch number, factory registration number and best before date: see information on packaging. To be stored in a cool, dry place. (for 200g only) >>> FEEDING INSTRUCTIONS: for a 4 Kg dog give 1.5 can/day or less if fed in combination with dry food. Batch number, factory registration number and best before date: see information on packaging. To be stored in a cool, dry place.​

| - | Body Condition | - | - | - | - | - | - | - | - | - | - | - |
| --- | --- | --- | --- | --- | --- | --- | --- | --- | --- | --- | --- | --- |
| Dog's weight (kg) | Thin | - | Thin | - | Normal | - | Normal | - | Overweight | - | Overweight | - |
| - | 200g | - | 400g | - | 200g | - | 400g | - | 200g | - | 400g | - |
| - | Grams | Can | Grams | Can | Grams | Can | Grams | Can | Grams | Cans | Grams | Cans |
| 2 | 214 | 1 | 214 | 1/2 | 188 | 1 | 188 | 1/2 | 163 | 3/4 | 163 | 1/2 |
| 4 | 360 | 1+3/4 | 360 | 1 | 317 | 1+1/2 | 317 | 3/4 | 274 | 1+1/4 | 274 | 3/4 |
| 6 | 488 | 2+1/2 | 488 | 1+1/4 | 429 | 2+1/4 | 429 | 1 | 371 | 1+3/4 | 371 | 1 |
| 8 | 606 | 3 | 606 | 1+1/2 | 533 | 2+3/4 | 533 | 1+1/4 | 460 | 2+1/4 | 460 | 1 |
| 10 | 716 | 3+1/2 | 716 | 1+3/4 | 630 | 3+1/4 | 630 | 1+1/2 | 544 | 2+3/4 | 544 | 1+1/4 |
| 15 | 970 | 4+3/4 | 970 | 2+1/4 | 854 | 4+1/4 | 854 | 2 | 737 | 3+3/4 | 737 | 1+3/4 |
| 20 | 1204 | 6 | 1204 | 3 | 1059 | 5+1/4 | 1059 | 2+1/2 | 915 | 4+1/2 | 915 | 2+1/4 |
| 25 | 1423 | 7 | 1423 | 3+1/2 | 1252 | 6+1/4 | 1252 | 3 | 1082 | 5+1/2 | 1082 | 2+3/4 |
| 30 | 1632 | 8+1/4 | 1632 | 4 | 1436 | 7+1/4 | 1436 | 3+1/2 | 1240 | 6+1/4 | 1240 | 3 |
| 35 | 1832 | 9+1/4 | 1832 | 4+1/2 | 1612 | 8 | 1612 | 4 | 1392 | 7 | 1392 | 3+1/2 |
| 40 | 2025 | 10+1/4 | 2025 | 5 | 1782 | 9 | 1782 | 4+1/4 | 1539 | 7+3/4 | 1539 | 3+3/4 |
| 45 | 2212 | 11 | 2212 | 5+1/2 | 1946 | 9+3/4 | 1946 | 4+3/4 | 1681 | 8+1/2 | 1681 | 4 |
| 50 | 2393 | 12 | 2393 | 5+3/4 | 2106 | 10+1/2 | 2106 | 5+1/4 | 1819 | 9 | 1819 | 4+1/2 |
| 55 | 2571 | 12+3/4 | 2571 | 6+1/4 | 2262 | 11+1/4 | 2262 | 5+1/2 | 1954 | 9+3/4 | 1954 | 4+3/4 |
| 60 | 2744 | 13+3/4 | 2744 | 6+3/4 | 2415 | 12 | 2415 | 6 | 2086 | 10+1/2 | 2086 | 5 |
| 70 | 3081 | 15+1/2 | 3081 | 7+1/2 | 2711 | 13+1/2 | 2711 | 6+1/2 | 2341 | 11+3/4 | 2341 | 5+3/4 |
| 80 | 3405 | 17 | 3405 | 8+1/4 | 2996 | 15 | 2996 | 7+1/4 | 2588 | 13 | 2588 | 6+1/4 |