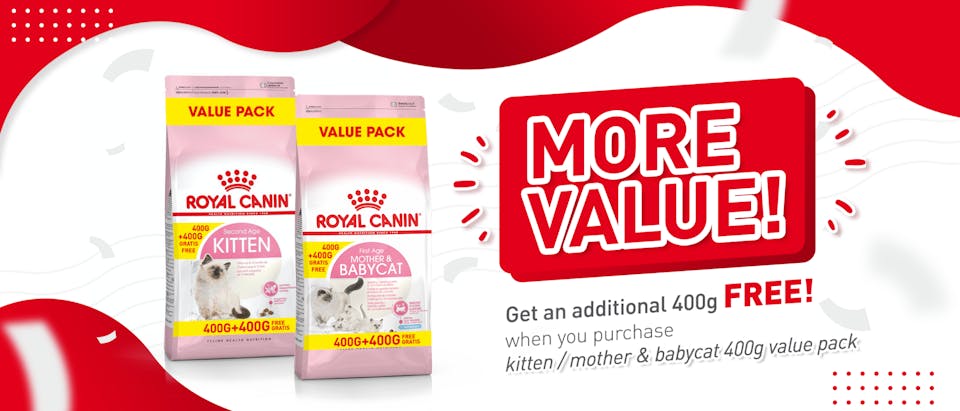 Health is Now & Always
The first year of life is key to giving your kitten the perfect start.
Royal Canin has developed a range of cat food formulas to support your kitten's growth and development. Kitten nutrition is designed specifically to provide maximum support during the first weeks of life.
During such challenging times, we still want your kittens to receive the best nutrition for their early development. That is why here at Royal Canin, we would like to support the kitten's first year of life by making nutritious food more affordable to owners.
Prices for selected kitten products have decreased since the end of last year (see chart below).

Exclusive Promotion!
*While stocks last
Available at Royal Canin authorized Pet Shops, Lazada & Shopee flagship store and Vet Clinics (Kitten Persian Only)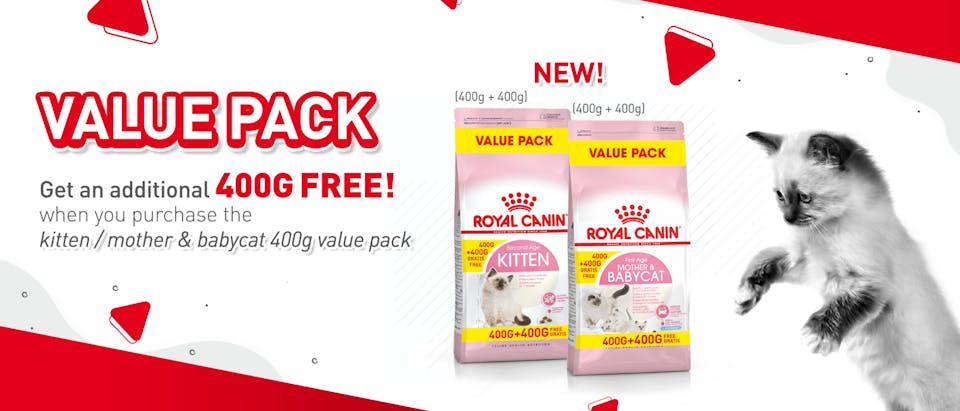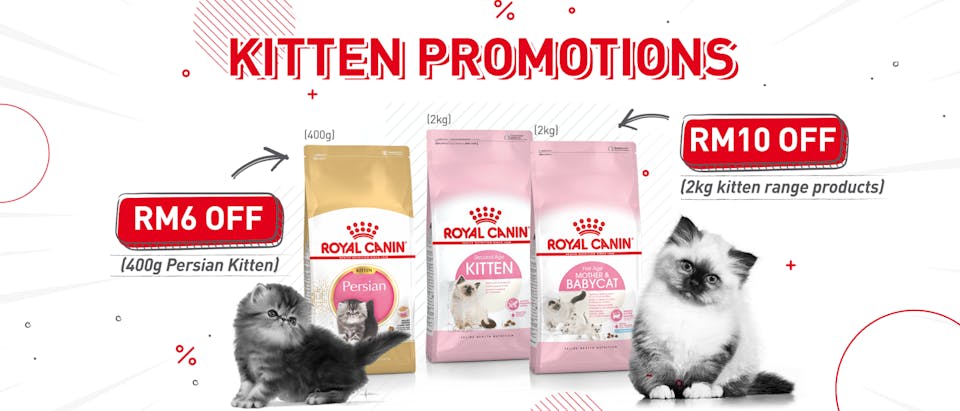 A healthy start to life
Kittenhood is a time of huge physical and behavioural change, and a steep learning curve for new owners. Find out how you can provide your kitten with the best start in life so they develop into strong, healthy cats.
Learn More
Featured Products
400g, 800g, 2kg
Benefits Of Original Package
- Airtight Bag To Maintain Product Freshness
- Longer Shelf-Lives
- Protected From Heat, Sun (Light) & Moisture Damage