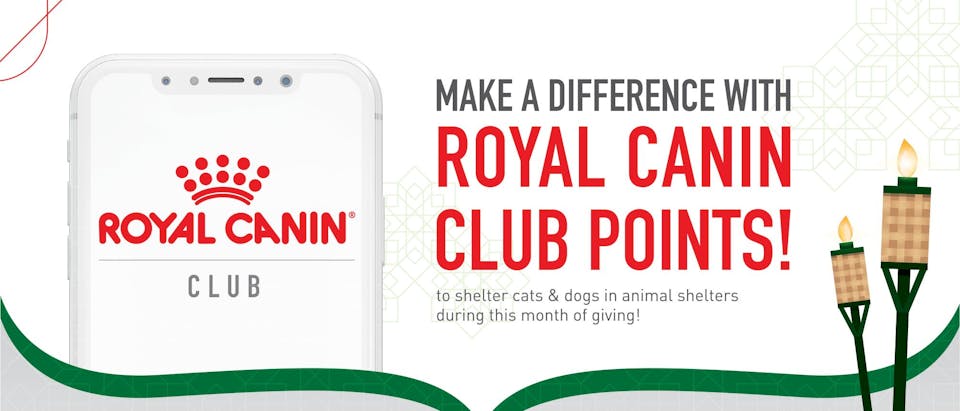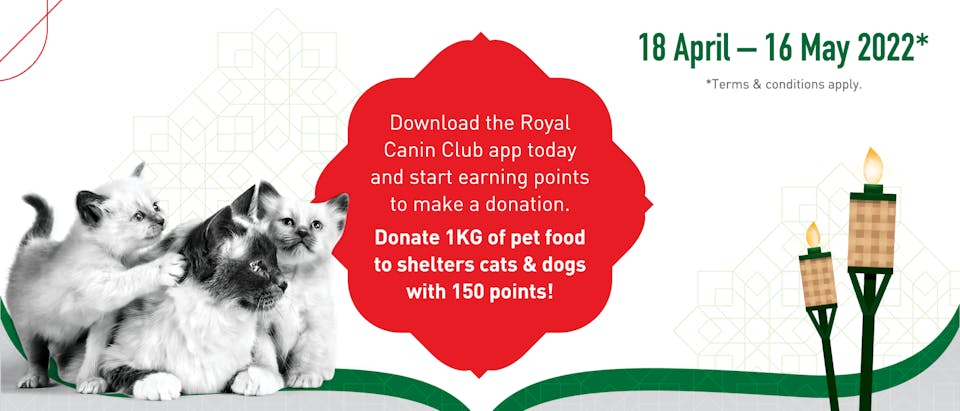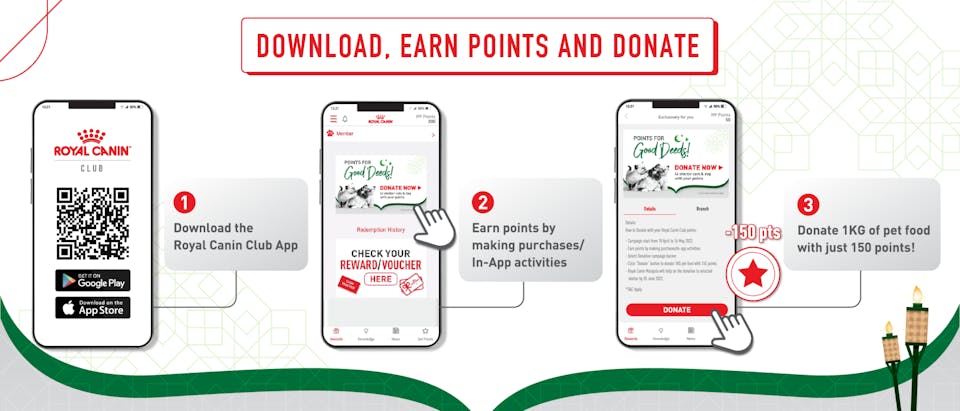 Hari Raya Donation Campaign Terms and Condition
The Hari Raya Donation Campaign ("Campaign") is organised by Royal Canin Malaysia Sdn Bhd ("Royal Canin") within the scope of the Royal Canin Club ("RC Club"), and is an opportunity for members of RC Club to support selected pet shelters.

The Campaign will start on 18 April 2022 and will continue until 16 May 2022 or the date on which the 4,000kg target has been reached, whichever is earlier ("Campaign Period").

Members of RC Club can support the Campaign by donating RC Club points to the Campaign. For every 150 RC Club points donated, Royal Canin will donate 1 kg of petfood to pet shelters selected by Royal Canin, up to an aggregate total of 4,000kg of petfood.

Royal Canin will inform members of the total amount of petfood donated, and the pet shelters who received the petfood, by 30 June 2022.

Subject to applicable laws and regulations, Royal Canin may at its absolute discretion suspend or terminate the Campaign or modify, annul or rescind these Terms and Conditions at any time without prior notice.