Hair And Skin Care
Afbalanceret fuldfoder/Balanserat helfoder til voksne/vuxna katte. Anbefales til at støtte huden og pelsen/pälsens sundhed.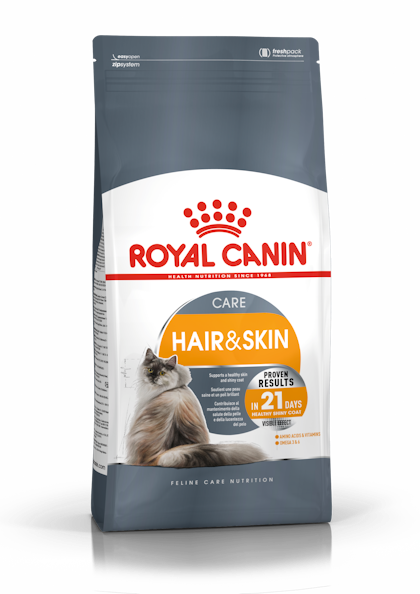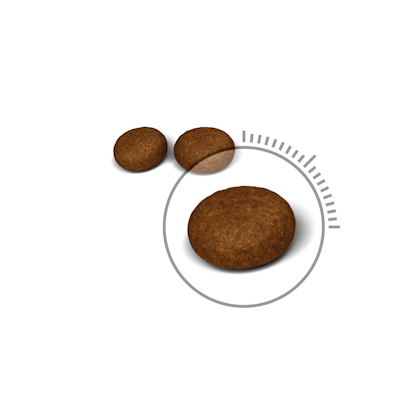 Poor coat condition?

Does your cat have a poor coat condition? Skin cells are constantly being renewed and have significant nutritional needs. Some cats have sensitive skin reflected in a poor coat condition, but which can be supported by a proper nutritional balance.

Hair & skin care

What are the key benefits of this targeted nutritional solution? Hair & skin care is a precisely balanced nutritional formula which helps maintain skin and coat health. Formulated with: - An exclusive complex of nutrients which helps support the skin's barrier role. - High quality proteins with specific amino acids help promote healthy hair growth and skin renewal. - Omega 3 and Omega 6 fatty acids for their beneficial effects on skin health and coat condition.

Proven results / in 21 days / healthy shiny coat / visible effect / amino acids & vitamins / omega 3 & 6

Proven results: the exclusive use of Hair & skin care brings a significant improvement in coat shine after 21 days*. *Royal Canin internal study, 200

Urinary health

Formulated with a balance of minerals to help maintain the health of an adult cat's urinary system.

ROYAL CANIN® Hair & Skin Care is an exclusive complex of nutrients that help to support the skin's barrier role. It contains high quality proteins, including specific amino acids, to maintain healthy hair growth and skin renewal.ROYAL CANIN® Hair & Skin Care includes an essential combination of omega-3 and omega-6 fatty acids for beneficial effects on skin health and coat condition. The formula also contains soya and borage oil (rich in gamma linolenic acids) as well as fish oil to help your cat maintain a healthy, glossy coat.Additionally, ROYAL CANIN® Hair & Skin Care has been designed with a number of other key nutrients, such as B-vitamins, amino acids, zinc and copper. Together, these nourish your cat's skin and fur by supporting the skin's barrier function and maintaining optimal skin beauty as well as hair strength and density.The exclusive use of ROYAL CANIN® Hair & Skin Care has been clinically proven to significantly increase coat shine after just 21 days of use.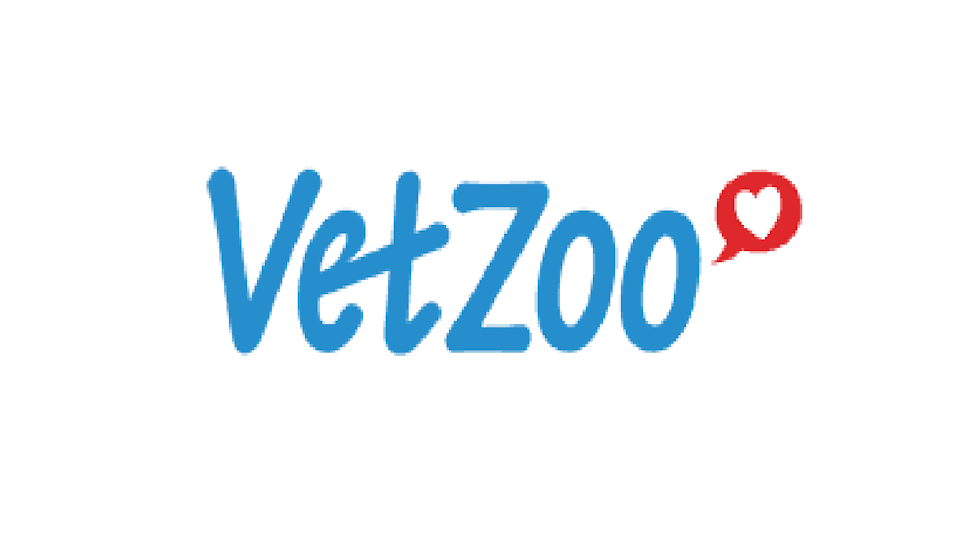 SAMMENSÆTNING/INNEHÅLL: Tørret fjerkræprotein/Torkat fågelprotein, animalsk fedt/fett, vegetabilsk proteinisolat*, ris, vegetabilske fibre, majs, hydrolyseret animalske proteiner, hvede/vete, gær/jäst og dele heraf/delar därav, majsmel/majsmjöl, majsgluten, roetrævler/betmassa, sojaolie, fiskeolie, mineraler, boragoolie, tagetesekstrakt (luteinkilde/luteinkälla). TILSÆTNINGSSTOFFER/TILLSATSER (pr. kg): Tilsætningsstoffer med ernæringsmæssige egenskaber/näringsmässiga egenskaper: A-vitamin: 26000 IE, D3-vitamin: 700 IE, E1 (Jern): 37 mg, E2 (Jod): 3,7 mg, E4 (Kobber/Koppar): 11 mg, E5 (Mangan): 48 mg, E6 (Zink): 102 mg, E8 (Selen): 0,06 mg - Konserveringsmidler - Antioxidanter. ANALYTISKE BESTANDDELE/GENOMSNITTLIGT ANALYSVÄRDE: Protein: 33% - Råfedt/Råfett: 22% - Råaske: 6,9% - Træstof/Växttråd: 5% - Pr. kg: Omega-3 fedtsyrer: 11,5 g - Omega-6 fedtsyrer: 52,9 g. FODRINGSANVISNING/UTFODRINGSANVISNING: se tabel. Udløbsdato/Bäst före datum, batch- og registreringsnummer: se pakken/förpackningen. Opbevares køligt og tørt/Förvaras svalt och torrt. *L.I.P.: udvalgt/utvald proteinkilde/proteinkälla med en meget høj/mycket hög fordøjelighed/smältbarhet.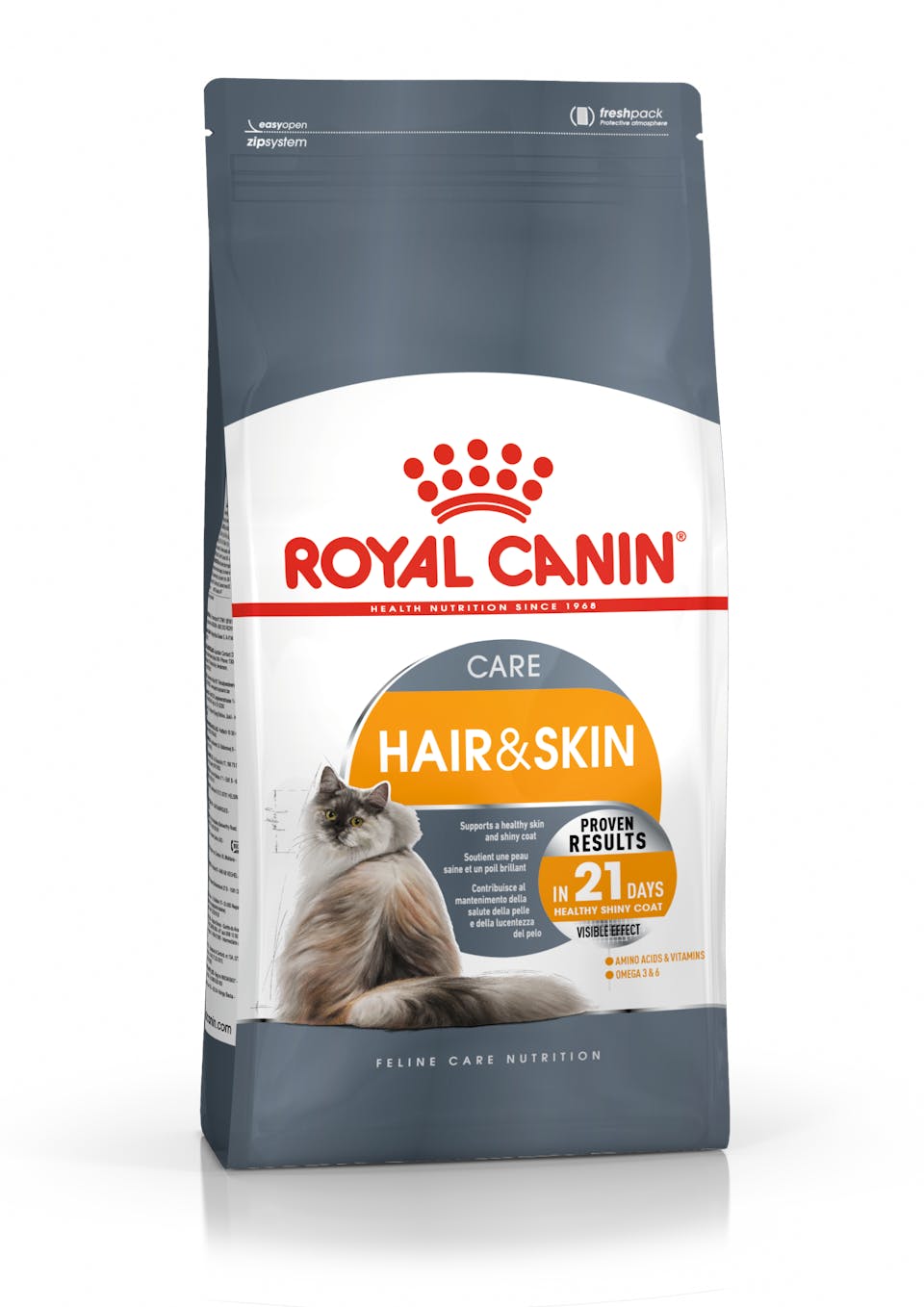 Har du fortsatt spørsmål om dette produktet?
Finn ut hvordan du kommer i kontakt med oss – vi setter pris på å høre fra deg.
Still et spørsmål