Persian Adult
Afbalanceret fuldfoder til katte - Specielt til voksne Perserkatte - Over 12 måneder.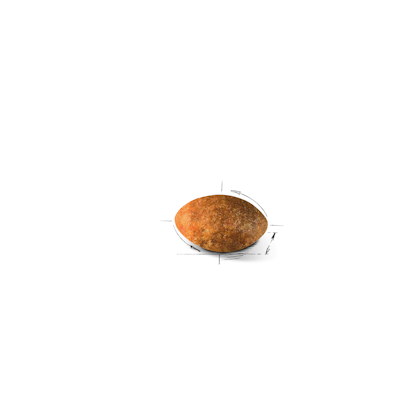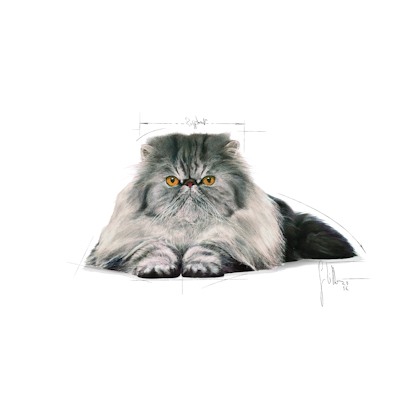 Special brachycephalic jaw

This specially designed almond-shaped kibble with an optimal contact surface area is easy for the Persian cat to pick up and chew.

Exclusive formula - Omega 3 & Omega 6 fatty acids

Exclusive formula - Omega 3 & Omega 6 fatty acids.

Long hair health

A long, luxurious coat, with a dense undercoat, is the hallmark of the Persian cat. An exclusive complex of nutrients helps support the skin's "barrier" role, and helps maintain skin health and coat beauty. Enriched with Omega 3 and Omega 6 fatty acids.

Hairball reduction

Due to the length and density of her coat, the Persian cat routinely swallows a large quantity of hair during grooming. A specific blend of fibres (including psyllium rich in mucilage) helps to naturally stimulate intestinal transit, eliminate ingested hair and control hairball formation.

Digestive performance

Highly digestible protein (L.I.P.*) to support healthy digestion, and prebiotics to promote a balance in the intestinal flora. *L.I.P.: protein selected for its very high digestibility.

Urinary health

Formulated with a balance of minerals to help maintain the health of an adult cat's urinary system.

The Persian cat has the longest and densest coat of all cat breeds. This means that it typically needs to consume more skin-health focused nutrients than other cat breeds. That's why ROYAL CANIN® Persian Adult contains an exclusive complex of nutrients to help the skin's barrier defence role to maintain good skin and coat health. Due to their long fur, Persian cats are prone to the formation of hairballs, which can cause discomfort. However, thanks to ROYAL CANIN® Persian Adult, loose ingested hair is eliminated, hairball formation is controlled and intestinal transit is naturally stimulated through a specific blend of fibres (including psyllium rich in mucilage). Digestive performance is also maintained through low indigestible proteins (L.I.P), prebiotics and omega 3 & 6 fatty acids. Not only this, but ROYAL CANIN® Persian Adult's tailor-made kibble is almond shaped with an optimal contact surface area – making it easy for Persian cats to pick up and chew. To cater to each cat's individual preferences, ROYAL CANIN® Persian Adult is also available as wet food in a soft and tasty loaf. If you're considering mixed feeding, simply follow our feeding guidelines to ensure your cat gets an accurate amount of both wet and dry food for optimal benefit.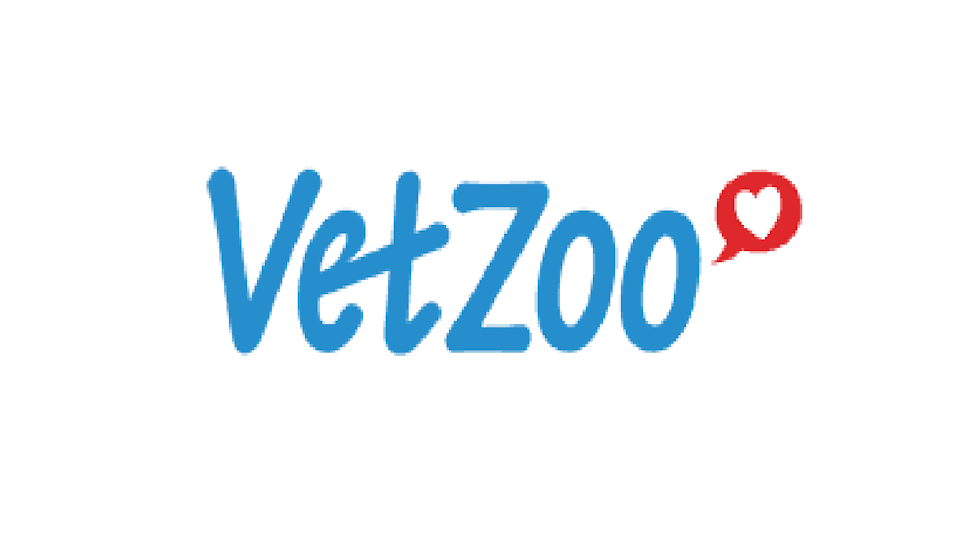 SAMMENSÆTNING: Tørret fjerkræprotein, animalsk fedt, ris, vegetabilsk proteinisolat*, majsmel, vegetabilske fibre, hydrolyseret animalske proteiner, majsgluten, hvedemel, majs, gær og dele heraf, mineraler, cikorie, fiskeolie, psylliumfrø og skaller (1 %), sojaolie, frugto-oligosakkarider, hydrolysat af gær (kilde af mannan-oligosakkarider), boragoolie, tagetesekstrakt (luteinkilde). TILSÆTNINGSSTOFFER (pr. kg): Tilsætningsstoffer med ernæringsmæssige egenskaber: A-vitamin: 31.000 IE, D3- vitamin: 800 IE, E1 (Jern): 36 mg, E2 (Jod): 3,6 mg, E4 (Kobber): 11 mg, E5 (Mangan): 47 mg, E6 (Zink): 140 mg, E8 (Selen): 0,08 mg - Teknologiske tilsætningsstoffer: Clinoptilolit af sedimentær oprindelse: 10 g - Konserveringsmidler - Antioxidanter. ANALYTISKE BESTANDDELE: Protein: 30 % - Råfedt: 22 % - Råaske: 7,4 % - Træstof: 4,7 % - Pr. kg: Omega-6 fedtsyrer: 48,4 g - Omega-3 fedtsyrer: 11 g. FODRINGSANVISNING: se tabel. Udløbsdato, batch- og registreringsnummer: se pakken. Opbevares køligt og tørt. *L.I.P.: udvalgt proteinkilde med en meget høj fordøjelighed.

| Kattens vekt | Lave energibehov | Høye energibehov |
| --- | --- | --- |
| 3 kg | 33 g (11 g + 1 pose) | 41 g (19 g + 1 pose) |
| 4 kg | 40 g (18 g + 1 pose) | 50 g (29 g + 1 pose) |
| 5 kg | 47 g (25 g + 1 pose) | 59 g (37 g + 1 pose) |
| 6 kg | 54 g (32 g + 1 pose) | 67 g (45 g + 1 pose) |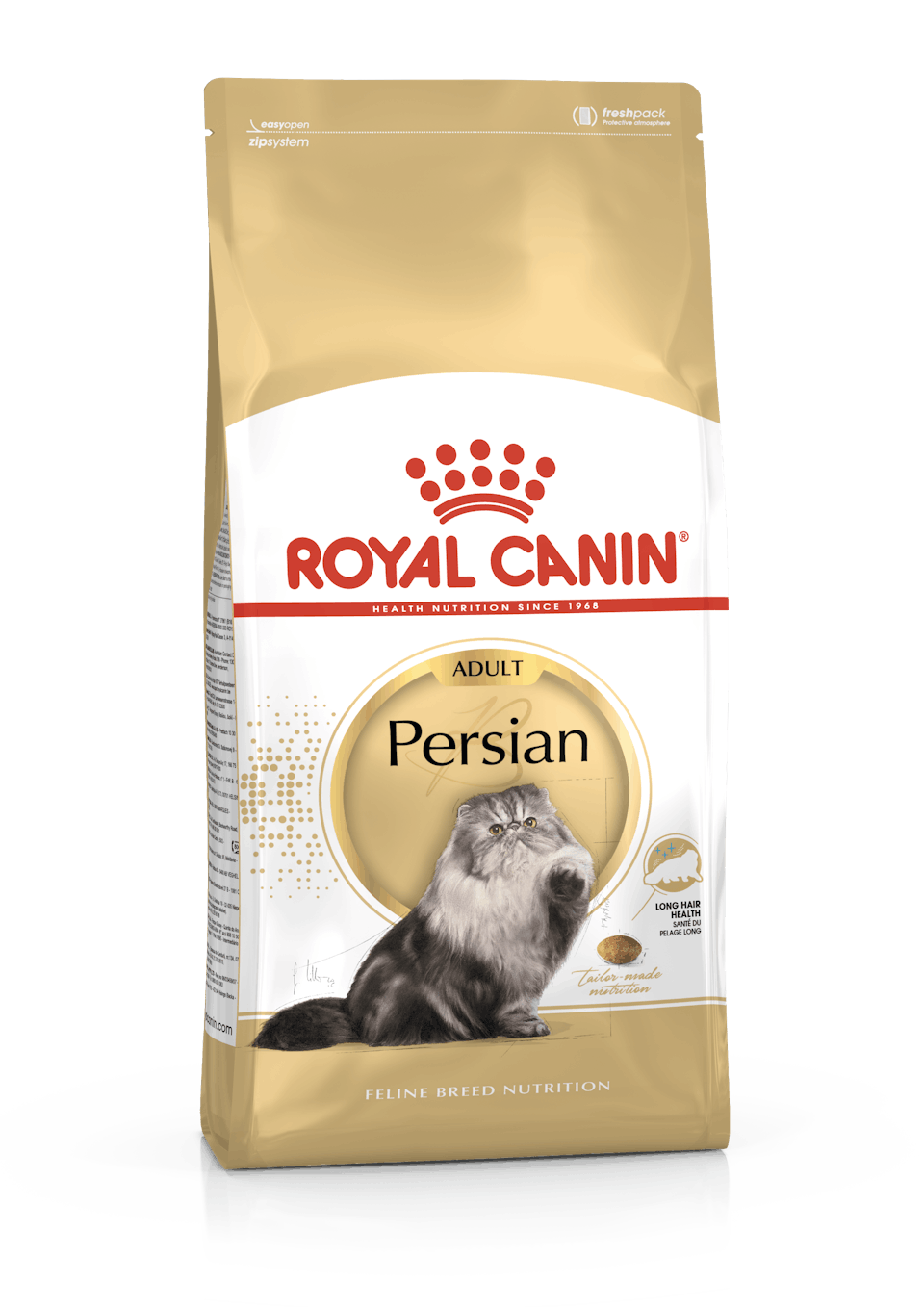 Har du fortsatt spørsmål om dette produktet?
Finn ut hvordan du kommer i kontakt med oss – vi setter pris på å høre fra deg.
Still et spørsmål