SATIETY WEIGHT MANAGEMENT
Complete dietetic feed for adult cats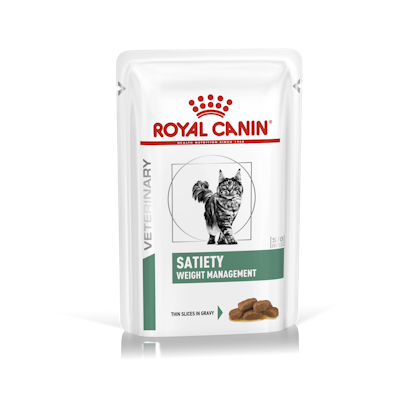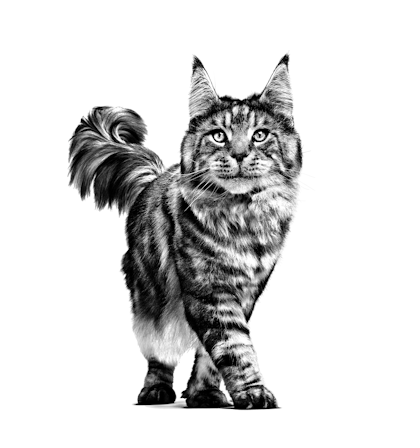 5C. MUSCLE MASS MAINTENANCE

High protein content helps maintain muscle mass during weight loss

5A. EFFECTIVE WEIGHT MANAGEMENT

Helps provide safe weight loss and avoid weight regain.

5B. BEGGING CONTROL

Nutritional concept that helps keeping cats satisfied between meals

MIX FEEDING INSTRUCTION

(BELOW FEEDING TABLE) Divide daily ration in several meals. Adjust to the needs of your pet and the rate of weight loss.
COMPOSITION: meat and animal derivatives, cereals, derivatives of vegetable origin, eggs and egg derivatives, minerals, various sugars, molluscs and crustaceans.

ADDITIVES (per kg): Nutritional additives: Vitamin D3: 235 IU, E1 (Iron): 7 mg, E2 (Iodine): 0.23 mg, E4 (Copper): 1.9 mg, E5 (Manganese): 2 mg, E6 (Zinc): 20 mg.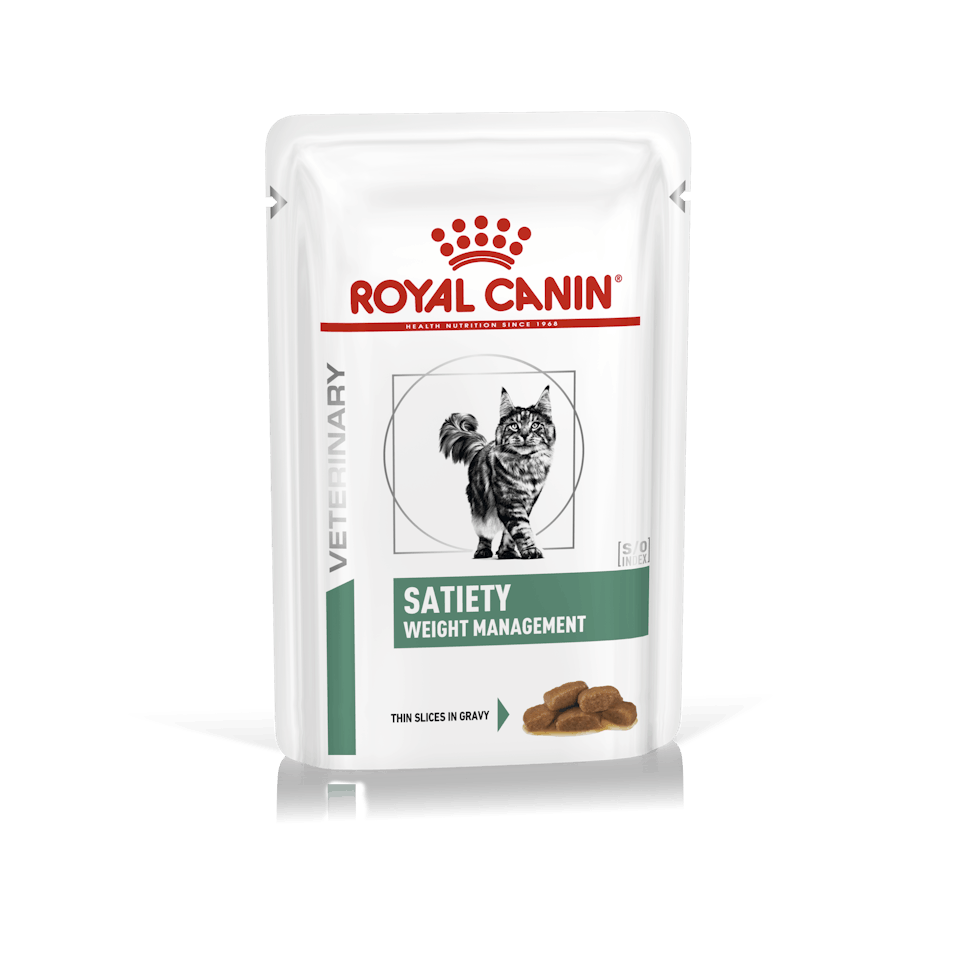 Har du fortsatt spørsmål om dette produktet?
Finn ut hvordan du kommer i kontakt med oss – vi setter pris på å høre fra deg.
Still et spørsmål