GI High Energy Liquid
Komplett diettfôr til voksne hunder.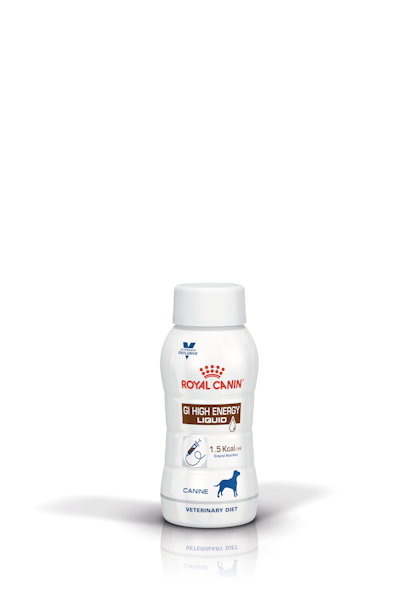 Støtter fordøyelsen

Lett fordøyelig sammensetning (inkludert hydrolyserte proteiner) bidrar til å støtte en god fordøyelse.

Høyt energiinnhold (1,5 kcal/ml)

Svært høy energitetthet som dekker det daglige energibehovet i et redusert måltidsvolum.

Komplett ernæring

Komplett og balansert flytende diett som støtter gjenoppretting av god ernæring og rekonvalesens hos hunder som krever assistert enteral ernæring.

Antioksidantkompleks

Det synergistiske antioksidantkomplekser (inkludert høye nivåer av vitamin E, vitamin C, taurin og lutein) bidrar til å nøytralisere frie radikaler.

Enkel sondefôring

Et flytende fôr med tilpasset viskositet gjør sondefôringen enkel uavhengig av størrelsen på sonden.
GI HIGH ENERGY LIQUID is a complete dietetic feed for dogs formulated to reduce acute intestinal absorption disorders, and promote nutritional restoration and convalescence. This feed has a high energy density, highly digestible ingredients and increased level of electrolytes and essential nutrients. RECOMMENDATIONS: Feed until restoration is achieved. Administration under veterinary supervision. COMPOSITION: milk and milk derivatives, cereals, oils and fats, derivatives of vegetable origin, minerals. Highly digestible ingredients: low-lactose milk, caseinate, hydrolysed whey protein, maltodextrin. ADDITIVES (per l): Nutritional additives: Vitamin A: 5000 IU, Vitamin D3: 480 IU, E1 (Iron): 40 mg, E2 (Iodine): 1 mg, E4 (Copper): 4.1 mg, E5 (Manganese): 3 mg, E6 (Zinc): 60 mg, E8 (Selenium): 0.3 mg. ANALYTICAL CONSTITUENTS (per 100 ml): Protein: 9 g - Fat content: 7 g - Crude ash: 1.4 g - Crude fibres: 2 g - Moisture: 77.9 g - Sodium: 0.19 g - Potassium: 0.29 g - Omega 6 fatty acids: 1.8 g - Omega 3 fatty acids: 0.52 g - L-arginine: 1 g - Metabolisable energy: 147 kcal. FEEDING INSTRUCTIONS: See table on bottles. Oral route only. Water should be available at all times. Store in a cool, dry place. Sedimentation may occur, this is normal and does not affect the quality of the product. After opening, keep refrigerated and use within 48h. Batch number and best before date: see information on packaging. Factory registration number: FR 29. 179. 702. For RSA: Guaranteed analysis g/l: Crude protein (min) 70 - Moisture (max) 809 - Crude fat (min) 50 - Crude fibre (max) 30 - Crude ash (max) 15.4. Product registration number: XXXXXX - Act 36/1947. For Namibia: N-FF XXXX. For Australia: APVMA: XXXXX / XXXXX.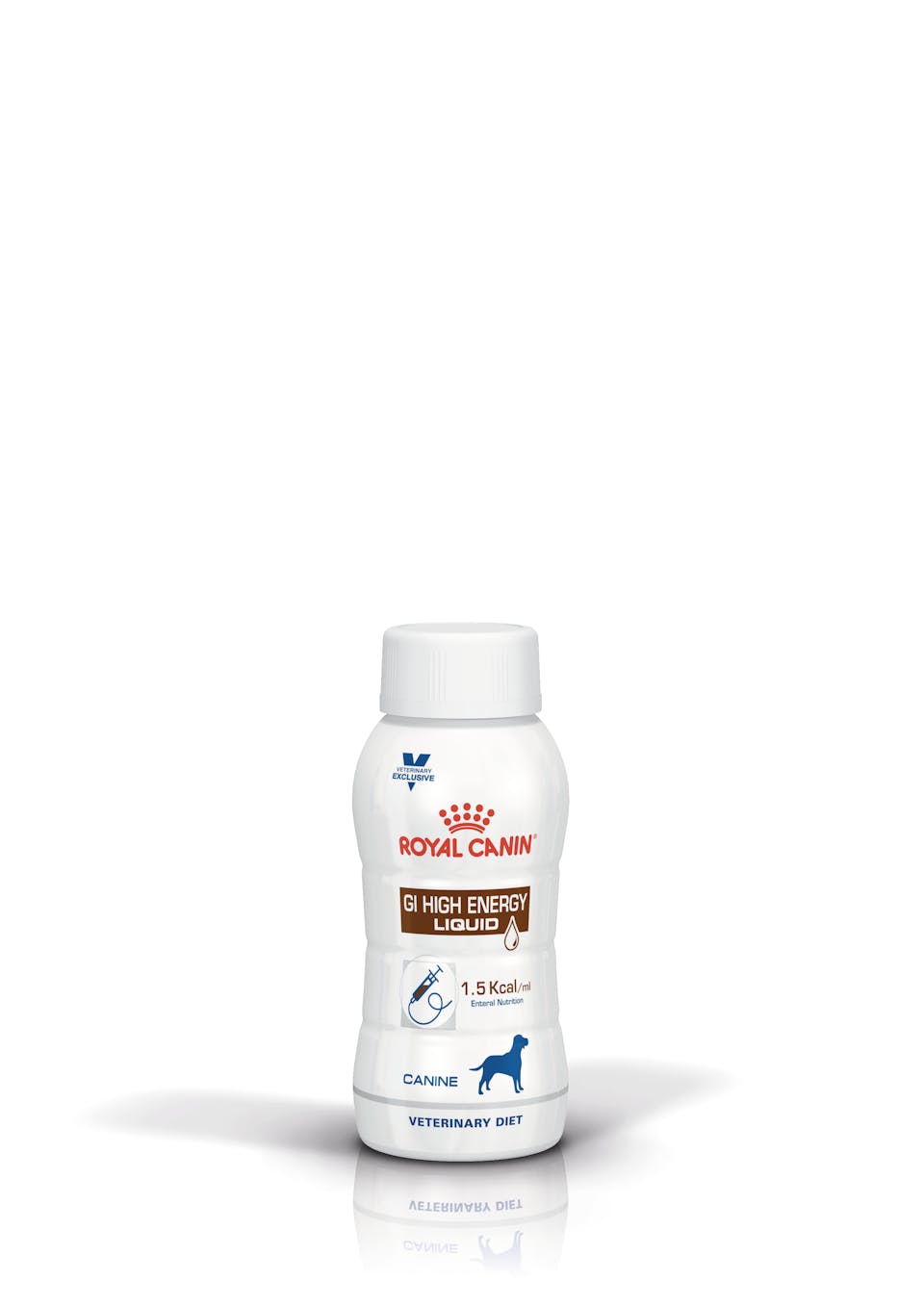 Har du fortsatt spørsmål om dette produktet?
Finn ut hvordan du kommer i kontakt med oss – vi setter pris på å høre fra deg.
Still et spørsmål