Pediatric Junior Small Dog
Pediatric Junior Small Dog is a nutritionally balanced diet for small breed/sized puppies (adult weight of 1-10kg) under 10 months old (or until neutered). Young dogs need nutrients to promote healthy growth while strengthening the natural defences of their immune systems. They require higher levels of protein, energy, vitamins and minerals than adults. This diet takes into account the specific dental and digestive needs of small breed dogs and provides support during this crucial stage of growth.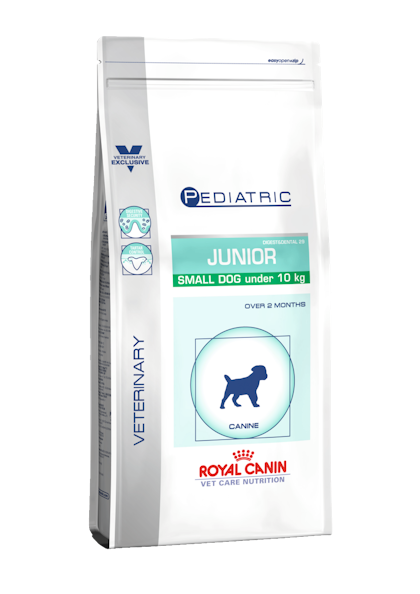 Digestive security

Combination of highly digestive proteins (L.I.P - Low Indestible Proteins), prebiotics, sugar beet pulp, rice and fish oil to ensure maximum digestive security.

Tartar control

The mechanical friction effect of dry food on teeth can be amplified by the inclusion of sodium phosphate active ingredients. These calcium binders limit concentration of salivary calcium in the mouth and inderectly delays the dental plaque calcification.

Skin barrier

Synergistic action of a patented cocktail of 4 vitamins (pantothenic acid, inositol, niacin and choline) and 1 amino acid (histadine) to reinforce the effectiveness of the skin barrier and to limit the risk of skin irritation by promoting synthesis of ceramides and limiting transepidermal water loss.

Natural defences support

Association of prebiotics with a patented synesgistic antioxidant complex including high contents of vitamin E, vitamin C, taurine and luteine to support natural defences of growing dogs.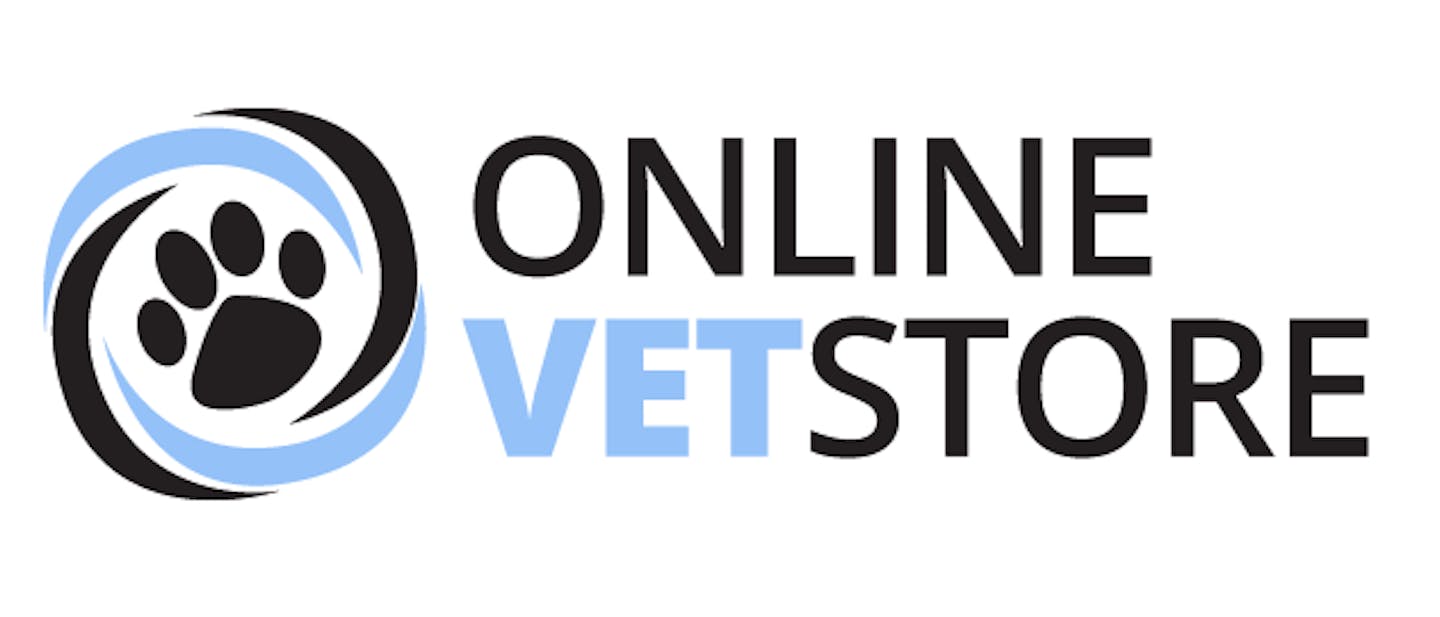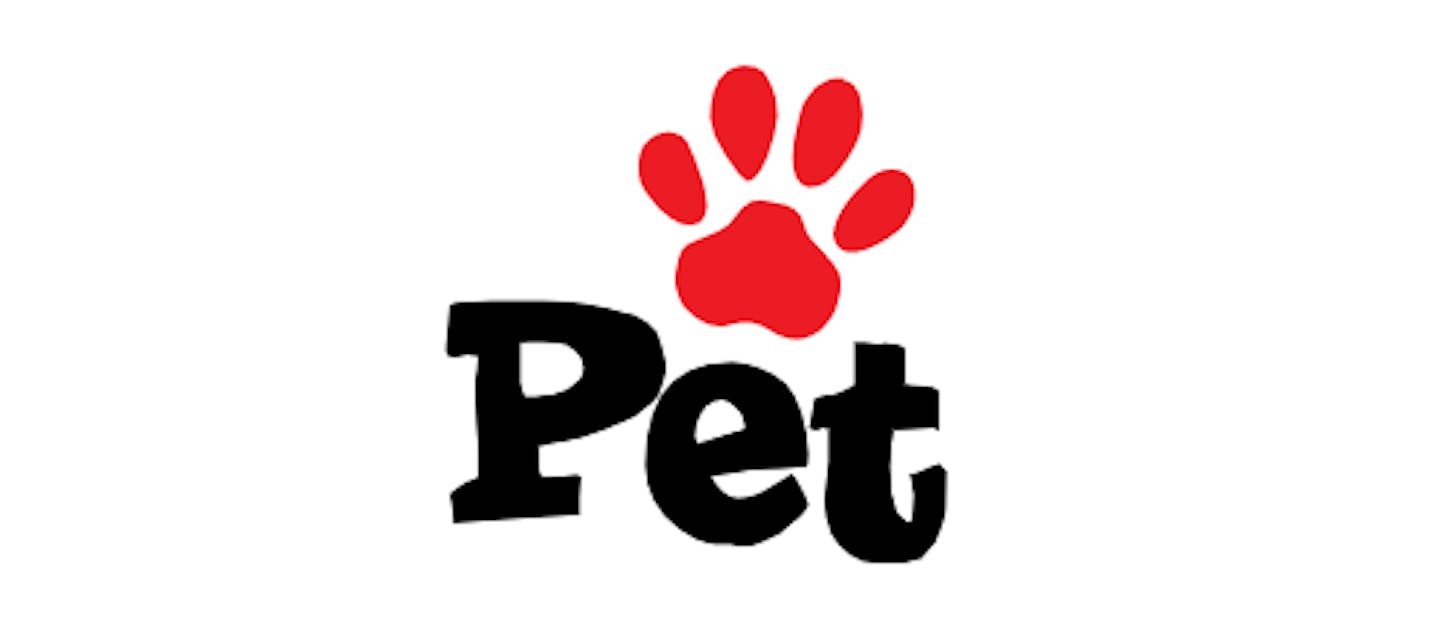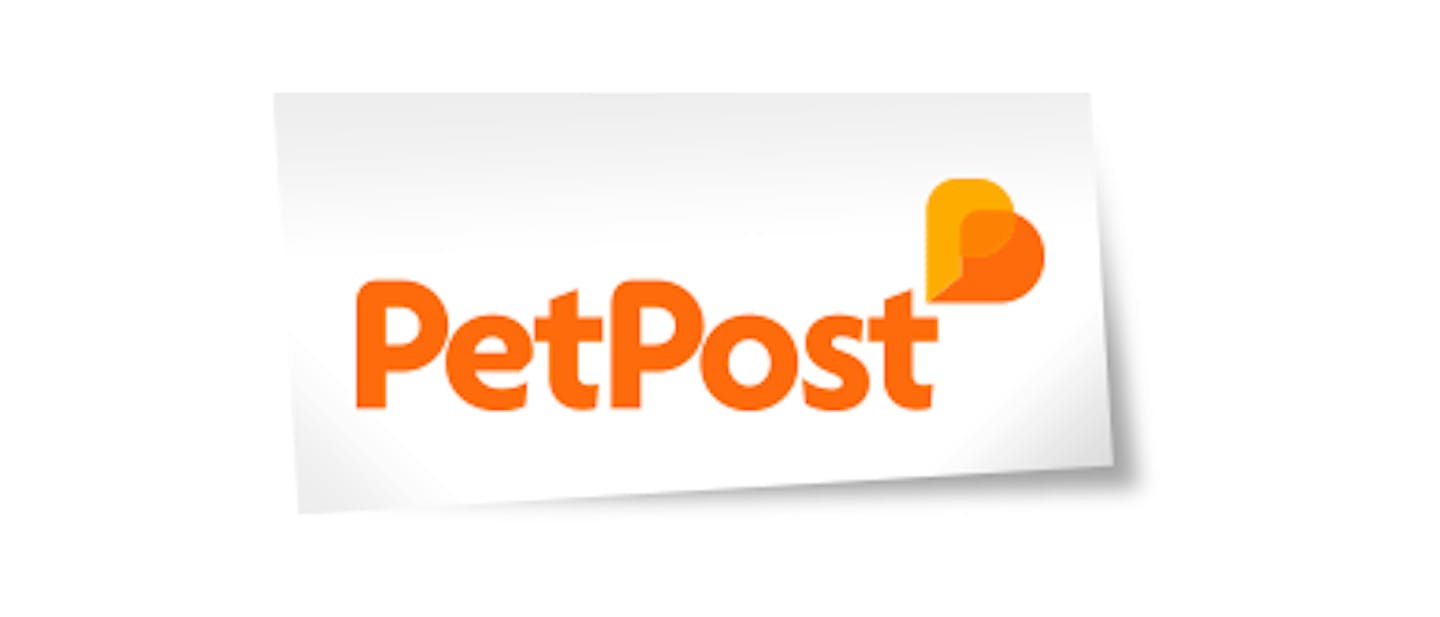 Composition: maize, dehydrated poultry protein, animal fats, rice, dehydrated pork protein, wheat flour, hydrolysed animal proteins, beet pulp, minerals, wheat gluten*, soya oil, fish oil, fructo-oligo-saccharides, hydrolysed yeast (source of manno-oligo-saccharides), marigold extract (source of lutein). Additives (per kg): Nutritional additives: Vitamin A: 25200 IU, Vitamin D3: 800 IU, E1 (Iron): 41 mg, E2 (Iodine): 2.9 mg, E4 (Copper): 9 mg, E5 (Manganese): 54 mg, E6 (Zinc): 205 mg, E8 (Selenium): 0.1 mg - Technological additives: Pentasodium triphosphate: 3 g - Preservatives - Antioxidants. Analytical constituents: Protein: 29% - Fat content: 20% - Crude ash: 6.9% - Crude fibres: 1.2%. Metabolisable energy: 417.7 kcal. *L.I.P.: protein selected for its very high assimilation.

Adult weight
1 kg
-
2 kg
-
3 kg
-
4 kg
-
5 kg
-
6 kg
-
7 kg
-
8 kg
-
10 kg
2 months
30 g
2/8 cup
50 g
4/8 cup
65 g
5/8 cup
80 g
7/8 cup
95 g
1 cup
105 g
1+1/8 cup
115 g
1+1/8 cup
135 g
1+3/8 cup
150 g
1+4/8 cup
3 months
35 g
3/8 cup
55 g
4/8 cup
75 g
6/8 cup
90 g
7/8 cup
105 g
1+1/8 cup
120 g
1+2/8 cup
135 g
1+3/8 cup
155 g
1+5/8 cup
175 g
1+6/8 cup
4 months
35 g
3/8 cup
55 g
4/8 cup
75 g
6/8 cup
95 g
1 cup
110 g
1+1/8 cup
125 g
1+2/8 cup
140 g
1+3/8 cup
165 g
1+5/8 cup
185 g
1+7/8 cup
5 months
35 g
3/8 cup
55 g
4/8 cup
75 g
6/8 cup
95 g
1 cup
110 g
1+1/8 cup
130 g
1+3/8 cup
145 g
1+4/8 cup
165 g
1+5/8 cup
185 g
1+7/8 cup
6 months
35 g
3/8 cup
55 g
4/8 cup
75 g
6/8 cup
95 g
1cup
110 g
1+1/8 cup
125 g
1+2/8 cup
140 g
1+3/8 cup
165 g
1+5/8 cup
185 g
1+7/8 cup
7 months
35 g
3/8 cup
55 g
4/8 cup
75 g
6/8 cup
90 g
7/8 cup
110 g
1+1/8 cup
125 g
1+2/8 cup
140 g
1+3/8 cup
160 g
1+5/8 cup
180 g
1+7/8 cup
8 months
30 g
2/8 cup
55 g
4/8 cup
75 g
6/8 cup
90 g
7/8 cup
105 g
1+1/8 cup
120 g
1+2/8 cup
135 g
1+3/8 cup
160 g
1+5/8 cup
180 g
1+7/8 cup
9 months
30 g
2/8 cup
55 g
4/8 cup
75 g
6/8 cup
90 g
7/8 cup
105 g
1+1/8 cup
120 g
1+2/8 cup
135 g
1+3/8 cup
155 g
1+5/8 cup
175 g
1+6/8 cup
10 months
30 g
2/8 cup
55 g
4/8 cup
75 g
6/8 cup
90 g
7/8 cup
105 g
1+1/8 cup
120 g
1+2/8 cup
135 g
1+3/8 cup
155 g
1+5/8 cup
175 g
1+6/8 cup