Urinary S/O Beef - Pouch
Complete dietetic feed for adult cats.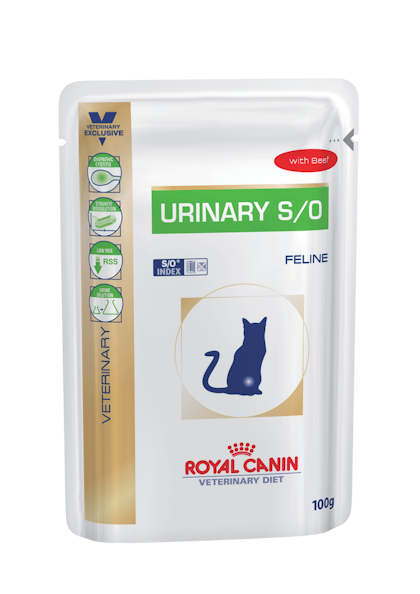 Idiopathic cystitis

A high moisture content helps reduce the risk of recurrent idiopathic cystitis.

Struvite dissolution

Helps dissolve struvite stones.

Low RSS

Helps lower the concentration of ions contributing to crystal formation.

Urine dilution

Urine dilution makes the urine less liable to form struvite and calcium oxalate stones.
Working towards a sustainable future
Our belief that pets make our world better inspires and gives life to our purpose of making a better A BETTER WORLD FOR PETS ™
Discover more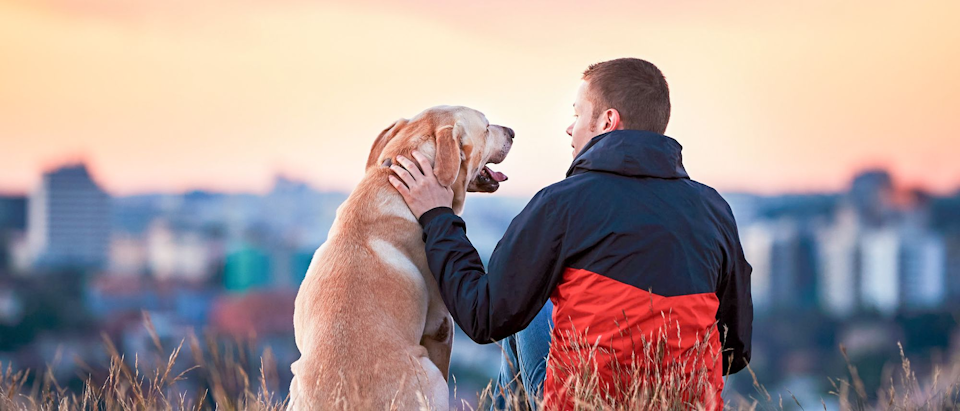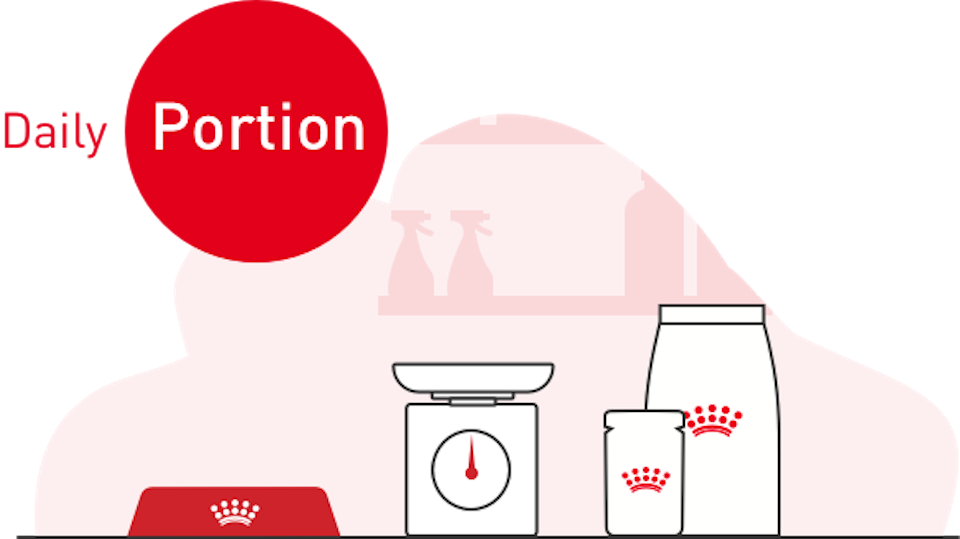 Discover our tool that calculates the daily portion for your pet. Fill in your pet's information and you will get their daily feeding recommendation. In case of weight issues, do not hesitate to consult your vet to adapt this portion. Note that this feeding recommendation is more precise than the feeding table, therefore the values may slightly differ.
Calculate
Composition: meat and animal derivatives (including beef 5%), cereals, oils and fats, eggs and egg derivatives, derivatives of vegetable origin, minerals, molluscs and crustaceans, various sugars.

Additives (per kg): Nutritional additives: Vitamin D3: 260 IU, E1 (Iron): 2 mg, E5 (Manganese): 0.6 mg, E6 (Zinc): 6 mg - Technological additives: Pentasodium triphosphate: 1.3 g.

Analytical constituents: Protein: 7.5% - Fat content: 5% - Crude ash: 1.5% - Crude fibres: 0.6% - Moisture: 80% - Calcium: 0.15% - Phosphorus: 0.14% - Sodium: 0.15% - Magnesium: 0.01% - Potassium: 0.27% - Chloride: 0.3% - Sulphur: 0.15% - Taurine: 0.13% - Urine acidifying substances: calcium sulphate (0.3%), DL-methionine (0.02%).

| Weight cat | 2 kg | - | 3 kg | - | 4 kg | - | 5 kg | - | 6 kg | - | 7 kg | - | 8 kg | - | 9 kg | - | 10 kg | |
| --- | --- | --- | --- | --- | --- | --- | --- | --- | --- | --- | --- | --- | --- | --- | --- | --- | --- | --- |
| Lean | 150 g | 1+4/8 pouch | 220 g | 2+1/4 pouch | 295 g | 3 pouch | 370 g | 3+3/4 pouch | 445 g | 4+1/2 pouch | 515 g | 5+1/4 pouch | 590 g | 6 pouch | 665 g | 6+3/4 pouch | 740 g | 7+1/2 pouch |
| Normal | 115 g | 1+1/4 pouch | 175 g | 1+3/4 pouch | 230 g | 2+1/4 pouch | 290 g | 3 pouch | 350 g | 3+1/2 pouch | 405 g | 4 pouch | 465 g | 4+3/4 pouch | 520 g | 5+1/4 pouch | 580 g | 5+3/4 pouch |
| Overweight | | | | | 190 g | 2 pouch | 235 g | 2+1/4 pouch | 285 g | 2+3/4 pouch | 330 g | 3+1/4 pouch | 380 g | 3+3/4 pouch | 425 g | 4+1/4 pouch | 475 g | 4+3/4 pouch |