Hypoallergenic Small Dog HSD 24
Complete dietetic feed for dogs - For adult small breed dogs (weight between 1 and 10 kg)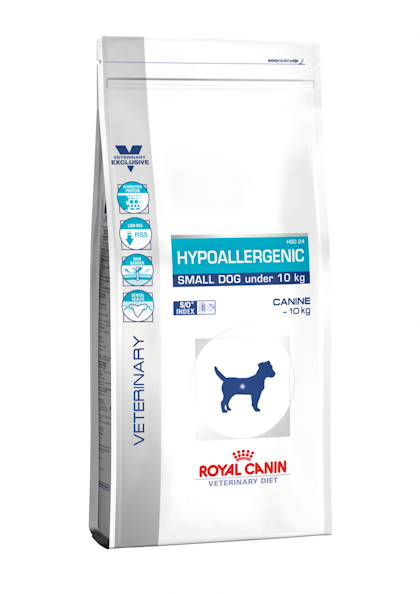 Hydrolysed protein

Hydrolysed protein with low molecular weight to ensure the food is hypoallergenic.

Low RSS

Helps lower the concentration of ions contributing to crystal formation.

Skin barrier

A patented complex to support the barrier effect of the skin.

Dental health

Contains specific nutrients which contribute to maintaining good oral health.
Working towards a sustainable future
Our belief that pets make our world better inspires and gives life to our purpose of making a better A BETTER WORLD FOR PETS ™
Discover more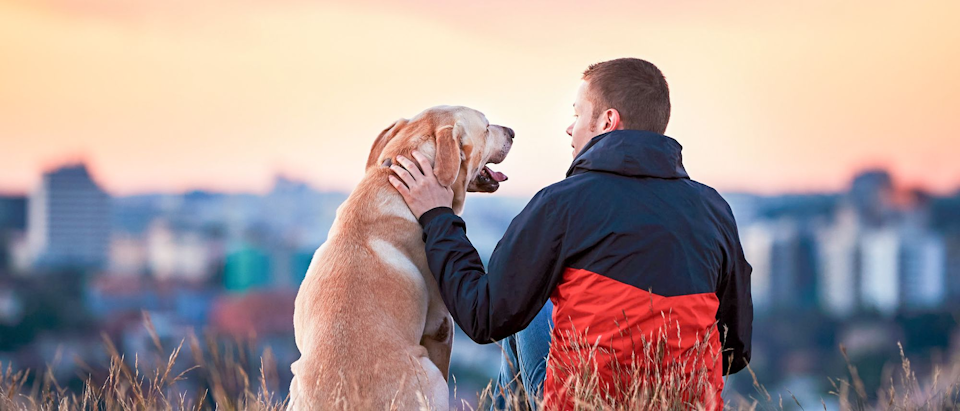 Composition: rice, hydrolysed soya protein isolate, animal fats, minerals, hydrolysed poultry liver, soya oil, beet pulp, fructo-oligo-saccharides, fish oil, sodium polyphosphate, taurine, borage oil, marigold extract (source of lutein).

| Dog's weight | Lean | - | Normal | - | Overweight | - |
| --- | --- | --- | --- | --- | --- | --- |
| 2 kg | 55 g | 5/8 cup | 50 g | 4/8 cup | 40 g | 4/8 cup |
| 3 kg | 75 g | 6/8 cup | 65 g | 5/8 cup | 55 g | 5/8 cup |
| 4 kg | 90 g | 1 cup | 80 g | 7/8 cup | 70 g | 6/8 cup |
| 5 kg | 110 g | 1+1/8 cup | 95 g | 1 cup | 85 g | 7/8 cup |
| 6 kg | 125 g | 1+2/8 cup | 110 g | 1+1/8 cup | 95 g | 1 cup |
| 7 kg | 140 g | 1+4/8 cup | 125 g | 1+2/8 cup | 105 g | 1+1/8 cup |
| 8 kg | 155 g | 1+5/8 cup | 135 g | 1+3/8 cup | 120 g | 1+2/8 cup |
| 9 kg | 170 g | 1+6/8 cup | 150 g | 1+4/8 cup | 130 g | 1+3/8 cup |
| 10 kg | 185 g | 1+7/8 cup | 160 g | 1+5/8 cup | 140 g | 1+4/8 cup |