Mother & Babycat
Fuldfoder/Helfoder til hunkatte/honkatter og killinger/kattungar - Hunkatte/Honkatte i drægtigheds/dräktighet og diegivningsperioden - Specielt til fravænningsfasen/avvänjningsfasen: killinger/kattungar, 1. vækstfase/tillväxtfasen (1-4 måneder).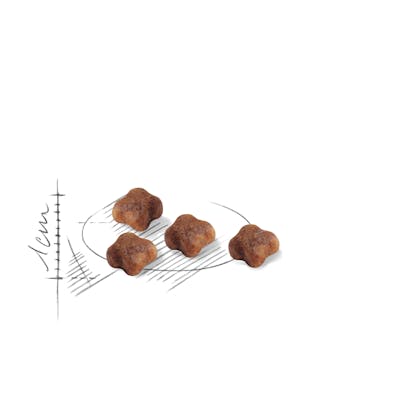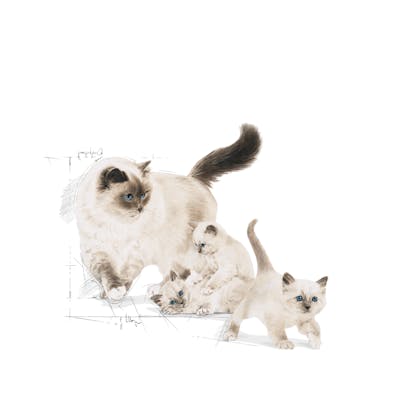 Immune system support

Between 4 and 12 weeks after birth, the natural immunity acquired from the mother's colostrum decreases gradually. Mother & Babycat helps support the 1st age kitten's natural defences thanks particularly to a patented* complex of antioxidants including vitamin E. *France, patent No EP1146870.

Special easy weaning

Adapted kibble that can be easily rehydrated to facilitate the transition from milk to solid food.

Digestive health

Enhanced digestive tolerance thanks to highly digestible protein (L.I.P.*) and prebiotics (including FOS). *Protein selected for its very high digestibility.

Enriched with DHA

DHA helps support the kitten's cerebral development during gestation and lactation.

If your cat is pregnant or has given birth recently, it's important that both she and her kittens have the correct nutritional support to ensure continued health for the mother, and the best start possible for the kittens.ROYAL CANIN® Mother & Babycat is formulated with the nutritional needs of the mother and her kittens in mind.Suitable for gestating/lactating queens as well as 1-4 month old kittens, this food contains a patented complex of antioxidants which help to support the kittens' natural defences.The soft texture of the kibble makes it easy for the kittens to chew and swallow, allowing them to get used to solid food as part of their diet.ROYAL CANIN® Mother & Babycat is specially enhanced for digestive tolerance as it reduces the amount of undigested nutrients. It's enriched with DHA, which is a natural omega-3 fatty acid that helps to support your kitten's general brain development.To cater to each cat's individual preferences, ROYAL CANIN® Mother & Babycat food is also available as an ultra soft mousse. If you're considering mixed feeding, simply follow our feeding guidelines to ensure your cat gets an accurate amount of both wet and dry food for optimal benefit.
Sammansättning: Tørret fjerkræprotein/Torkat fågelprotein, animalsk fedt/fett, majsmel/majsmjöl, ris, vegetabilsk proteinisolat*, hydrolyserede animalske proteiner, gær/jäst og dele heraf/delar därav, fiskeolie, roetrævler/betmassa, vegetabilske fibre, sojaolie, mineraler, frugto-oligosakkarider (0,35 %), hydrolysat af gær/jäst (kilde af/källa till mannan-oligosakka-rider), ekstrakt af gær/jäst (kilde til beta-glucaner), tagetesekstrakt (luteinkilde/luteinkälla).

Tillsatser (pr. kg): Tilsætningsstoffer med ernæringsmæssige egenskaber/Näringsmässiga egenskaper: A-vitamin: 25500 IE, D3-vitamin: 1000 IE, E-vitamin: 600 mg, E1 (Jern): 31,8 mg, E2 (Jod): 3,2 mg, E4 (Kobber/Koppar): 9,8 mg, E5 (Mangan): 41,4 mg, E6 (Zink): 118,1 mg, E8 (Selen): 0,04 mg - Teknologiske tilsætningsstoffer: Clinoptilo-lit/Klinoptilolit af sedimentær/sedimentärt oprindelse/ursprung: 5 g - Konserveringsmidler - Antioxidanter.

Genomsnittligt analysvärde: Protein: 34% - Råfedt/Råfett: 25% - Råaske: 7,4% - Træstof/Växttråd: 1,9% - DHA: 1,87 g/kg.

*L.I.P.: Udvalgt/Utvald proteinkilde/proteinkälla med en meget høj/mycket hög fordøjelighed/smältbarhet.

Utfodringsanvisning: Se tabel. Udløbsdato/Bäst före datum, batch- og registreringsnummer: Se pakken/förpackningen. Opbevares køligt og tørt/Förvaras svalt och torrt.

| Kattungens ålder | Kattungens vikt | Endast torrfoder | Kombinera: torr- och våtfoder |
| --- | --- | --- | --- |
| 1 månader | 0.4 kg | 26 g | 5 g + 1/2 pouch |
| 2 månader | 1 kg | 45 g | 22 g + 1/2 pouch |
| 3 månader | 1.3 kg | 57 g | 13 g + 1 pouch |
| 4 månader | 2 kg | 61 g | 16 g + 1 pouch |
| Dräktig honkatt | 4 kg | 62 - 96 g | 16 - 50 g + 1 pouch |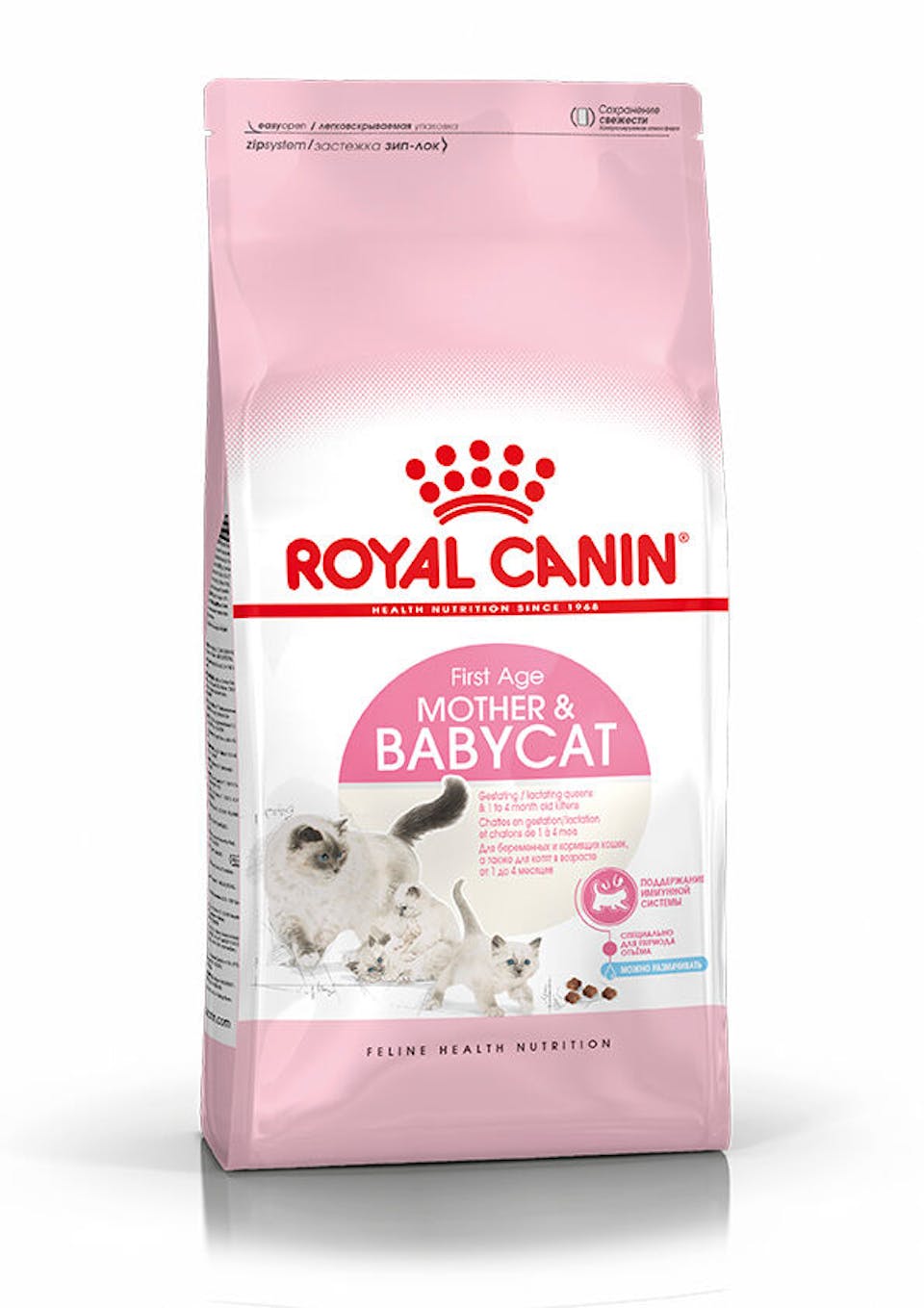 Har du fler frågor om den här produkten?
Ta reda på hur du kan nå oss och hör gärna av dig.
Ställ en fråga