Mother & Babycat Ultra Soft Mousse
Balanserat helfoder för katter - Anpassat för honkatten och hennes kattungar - Dräktiga och digivande honor - Kattungar under avvänjning och första tillväxtfasen (1-4 månaders ålder).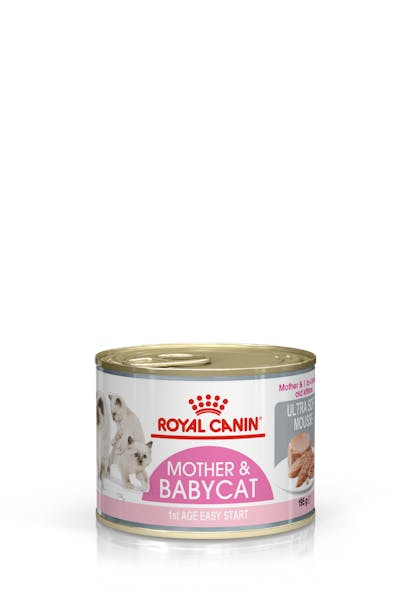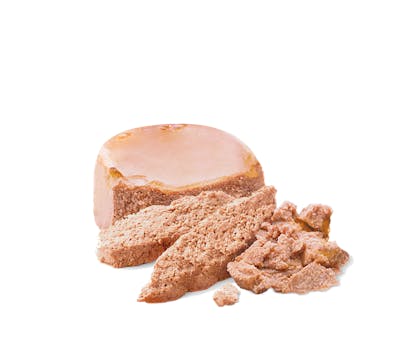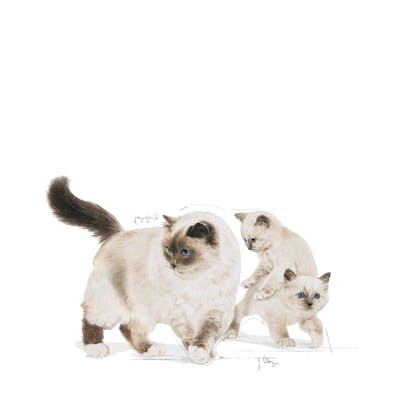 Första tillväxtfasen: lätt början

För kattungar i 1:a tillväxtfasen underlättar den mousse-liknande konsistensen hos Mother & Babycat övergången till fast föda.

Föredras instinktivt

Näringssammansättningen som instinktivt föredras av kattungar i 2:a tillväxtfasen och dräktiga katter.

Stödjer immunförsvaret

Stödjer kattungens naturliga försvar i 1:a tillväxtfasen.

ROYAL CANIN® Mother & Babycat Loaf is formulated with the nutritional needs of the mother and her kittens in mind. This food is suitable for gestating or lactating queens as well as 1 to 4 month old kittens during their 1st age. Between 4 and 12 weeks after birth, the natural immunity acquired from the mother's colostrum (a milky secretion rich in protective antibodies) gradually decreases. ROYAL CANIN® Mother & Babycat contains a patented complex of antioxidants, including vitamin E, which helps to support the kittens' natural defences while their immune systems are still developing. ROYAL CANIN® Mother & Babycat Loaf is ultra-soft with a delicate mousse texture for easy chewing and effective rehydration. ROYAL CANIN® Mother & Babycat Loaf is also designed to match the optimal nutritional profile instinctively preferred by kittens - making weaning and mealtime routines much easier for the consistent intake of nutrients your kitten needs. To cater to each cat's individual preferences, ROYAL CANIN® Mother & Babycat is also available as dry food, in a tasty and crunchy kibble. If you're considering mixed feeding, simply follow our feeding guidelines to ensure your cat gets an accurate amount of both wet and dry food for optimal benefit.
Composition: meat and animal derivatives, cereals, oils and fats, derivatives of vegetable origin, milk and milk derivatives, minerals, yeasts, various sugars.

Additives (per kg): Nutritional additives: Vitamin D3: 130 IU, E1 (Iron): 5 mg, E2 (Iodine): 0.37 mg, E4 (Copper): 3 mg, E5 (Manganese): 1.5 mg, E6 (Zinc): 15 mg.

Analytical constituents: Protein: 10.5% - Fat content: 5.5% - Crude ash: 1.9% - Crude fibres: 0.9% - Moisture: 79%.

Feeding instructions: see table. Batch number, factory registration number and best before date: see information on packaging. To be stored in a cool, dry place.

| Ålder (veckor) | Burk / dag | 1/2 burk + torrfoder |
| --- | --- | --- |
| 4 veckor | Introducera fodret gradvis | - |
| 8 veckor | 3/4-1 burk | 1/2 burk + 15-30 g torrfoder |
| 12 veckor | 1-1 1/2 burk | 1/2 burk + 25-45 g torrfoder |
| 16 + veckor | 1 1/4-1 1/2 burk eller övergång till Royal Canin Kitten | 1/2 burk + 30+50 g eller övergång till Royal Canin Kitten |
| Ammande | Ad libitum | Ad libitum |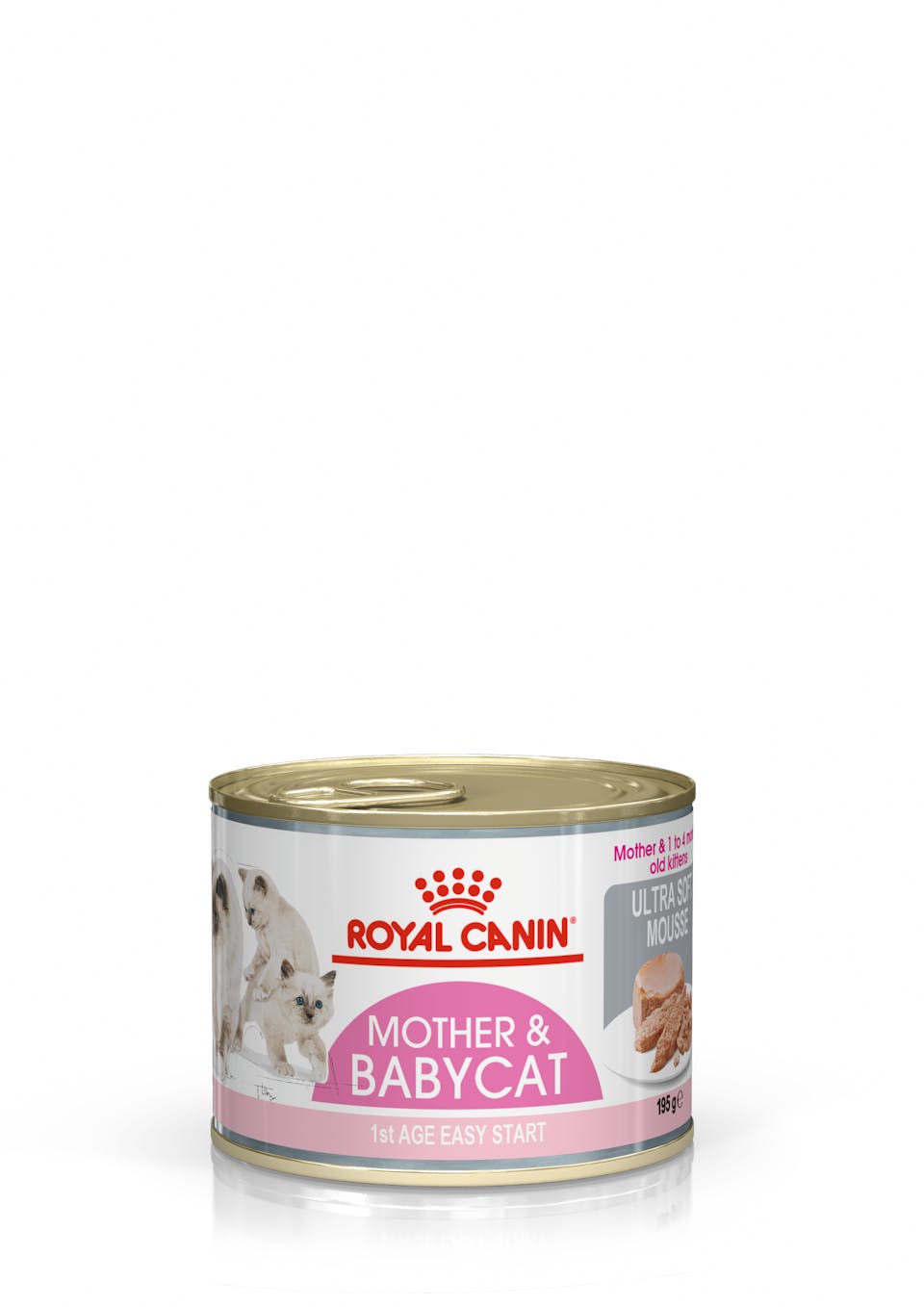 Har du fler frågor om den här produkten?
Ta reda på hur du kan nå oss och hör gärna av dig.
Ställ en fråga