Cocker Adult
Fuldfoder/Helfolder til voksne/vuxna og modne/äldre hunde/hundar af racen Cocker Spaniel (engelsk eller amerikansk) - Over 12 måneder.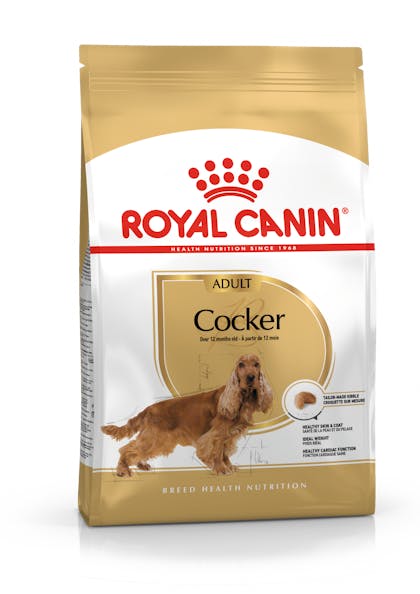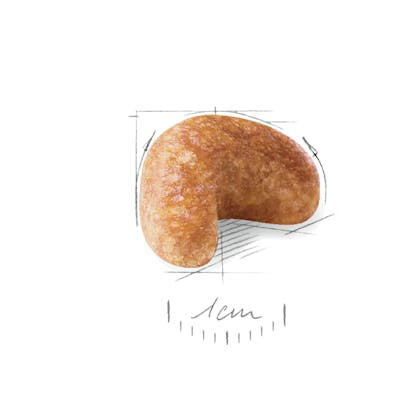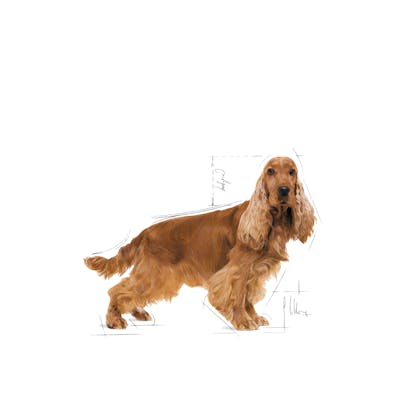 Healthy skin & coat

Cocker Adult helps support the skin's "barrier" role (exclusive complex), maintain skin health (EPA & DHA, vitamin A) and nourish the coat. Enriched with borage oil.

Ideal weight

This formula helps maintain the Cocker Spaniel's ideal weight.

Healthy cardiac function

This formula contributes to maintaining health of the cardiac muscle.

Exclusive kibble design: dental health

This formula helps reduce the risk of tartar formation thanks to calcium chelators.

Suitable for Cocker Spaniels over 12 months old, ROYAL CANIN® Cocker Adult is specially formulated with all the nutritional needs of your dog in mind. To help maintain the health of your dog's skin and coat, ROYAL CANIN® Cocker Adult contains an exclusive complex of nutrients that helps to support the skin's barrier role. Enriched with borage oil, vitamin A, and Omega-3 fatty acids (EPA and DHA), this formula helps to keep your dog's coat nourished for optimal health. The Cocker Spaniel breed has a tendency to willingly exceed its daily intake allowance if given the chance. That's why it's important to help your dog manage its weight and body type. ROYAL CANIN® Cocker Adult features an optimal formulation, including controlled fat contents, in order to allow a limited energy intake on a daily basis. ROYAL CANIN® Cocker Adult's exclusive formula also helps to support your dog's cardiac health, thanks to a specific combination of nutrients that contribute to maintaining health of the cardiac muscle. What's more, the shape and size of the kibble in ROYAL CANIN® Cocker Adult is tailor-made exclusively for the Cocker Spaniel breed. This formula contains calcium chelators, which help to slow down the formation and build-up of tartar – ultimately supporting your dog's dental hygiene.
Sammansättning: Ris, majs, tørret fjerkræprotein/torkat fågelprotein, majsgluten, animalsk fedt/fett, hydrolyserede animalske proteiner, roetrævler/betmassa, vegetabilsk proteinisolat*, fiskeolie, mineraler, psylliumfrø og -skaller/skal, sojaolie, frugto-oligosak-karider, hydrolysat af gær/jäst (kilde af/källa till mannan-oligosakkarider), boragoolie (0,1 %), hydrolysat af krebsdyr/skaldjur (glucosaminkilde/glukosaminkälla), tagetesekstrakt (luteinkilde/luteinkälla), hydrolysat af brusk/brosk (chondroitinkilde/kondroitinkälla).

Tillsatser (pr. kg): Tilsætningsstoffer med ernæringsmæssige egenskaber/Näringsmässiga egenskaper: A-vitamin: 30500 IE, D3-vitamin: 800 IE, E1 (Jern): 42 mg, E2 (Jod): 4,2 mg, E4 (Kobber/Koppar): 13 mg, E5 (Mangan): 54 mg, E6 (Zink): 142 mg, E8 (Selen): 0,09 mg - Sensoriske tilsætningsstoffer: Ekstrakt af te (polyfenolkilde/polyfenol-källa): 150 mg - Konserveringsmidler - Antioxidanter.

Genomsnittligt analysvärde: Protein: 25,0% - Råfedt/Råfett: 14,0% - Råaske: 5,1% - Træstof/Växttråd: 1,4% - Pr. kg: EPA/DHA: 4 g - Pentanatriumtriphosphat: 3,5 g.

*L.I.P.: Udvalgt/Utvald proteinkilde/proteinkälla med en meget høj/mycket hög fordøjelighed/smältbarhet.

Utfodringsanvisning: Se tabel. Udløbsdato/Bäst före datum, batch- og registreringsnummer: Se pakken/förpackningen. Opbevares køligt og tørt/Förvaras svalt och torrt.

| Hundens vikt | Låg aktivitet | Normal aktivitet | Hög aktivitet |
| --- | --- | --- | --- |
| 10 kg | 138 g (1+5/8 fodermått) | 160 g (1+7/8 fodermått) | 182 g (2+2/8 fodermått) |
| 11 kg | 148 g (1+6/8 fodermått) | 172 g (2+1/8 fodermått) | 195 g (2+3/8 fodermått) |
| 12 kg | 158 g (1+7/8 fodermått) | 183 g (2+2/8 fodermått) | 208 g (2+4/8 fodermått) |
| 14 kg | 178 g (2+7/8 fodermått) | 206 g (2+4/8 fodermått) | 234 g (2+7/8 fodermått) |
| 16 kg | 196 g (2+3/8 fodermått) | 227 g (2+6/8 fodermått) | 258 g (3+1/8 fodermått) |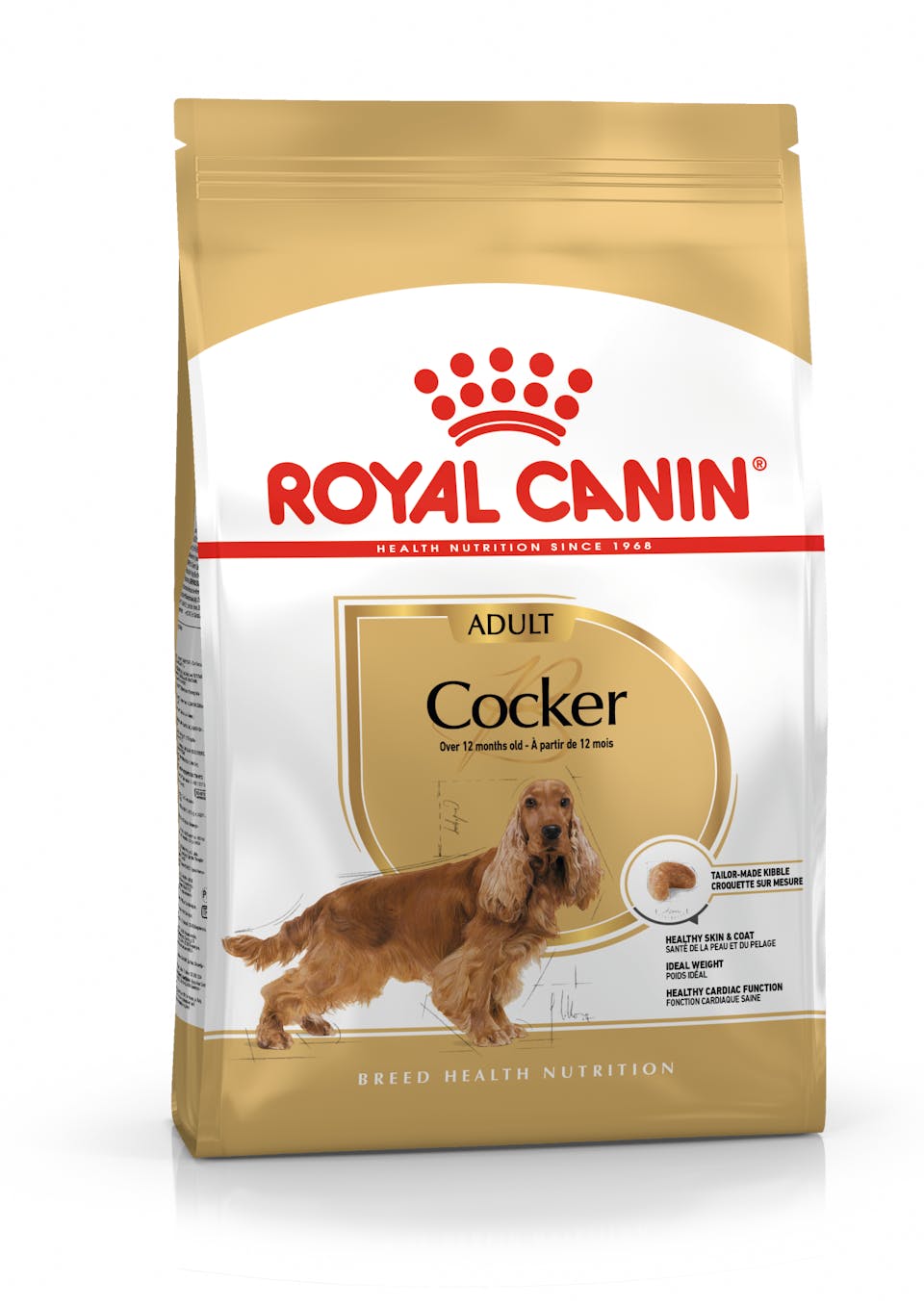 Har du fler frågor om den här produkten?
Ta reda på hur du kan nå oss och hör gärna av dig.
Ställ en fråga