Digestive Care
Helfoder för hund - Anpassat för vuxna hundar från 10 månaders ålder - Hundar med känsligt matsmältningssystem.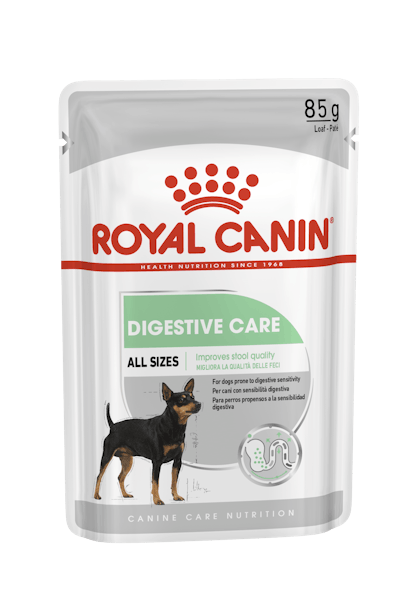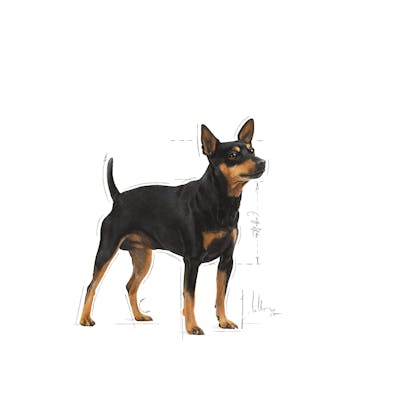 Support Healthy Digestion

Precisely balanced nutritional formula which helps support balanced intestinal flora and help promote optimal stool quality.

Canine Care Nutrition programme

Providing a healthy & balanced nutrition with the perfect combination of our dry & wet formulas.

Digestive discomfort is no fun for anyone, including your canine companion. A diet containing high-quality nutrients not only contributes to your dog's intestinal comfort, but also to its overall wellbeing. ROYAL CANIN® Digestive Care Loaf is suitable for dogs of all sizes. Tested at the Royal Canin kennels, ROYAL CANIN® Digestive Care Loaf contains highly digestible proteins, as well as a blend of prebiotics and fibers for balanced intestinal flora – ultimately helping to promote optimal stool quality. Royal Canin takes proteins very seriously, that's why we only use the highest quality proteins, adapted to your dog's exact needs. ROYAL CANIN® Digestive Care Loaf contains digestible proteins known as L.I.Ps, as well as a range of prebiotics for healthy gut flora. What's more, a precise balance of soluble and insoluble fibers are included in ROYAL CANIN® Digestive Care Loaf to help limit fermentation and support healthy intestinal transit. In addition to this delicious pâté, our Digestive Care nutritional program is also available as crunchy kibble. Both are nutritionally complete and perfectly complement each other. Why not try the pâté as a delicious topping to the kibble? Switch your dog to ROYAL CANIN® Digestive Care and witness the benefits of high-quality nutrients calibrated for optimal intestinal comfort and better absorption.
Sammansättning: kött och animaliska biprodukter, vegetabiliska biprodukter, spannmål, oljor och fetter, mineraler, socker.

Tillsatser (per kg): Näringstillsatser: Vitamin D3: 190 IE, E1 (Järn): 5 mg, E2 (Jod): 0,3 mg, E4 (Koppar): 2,4 mg, E5 (Mangan): 1,4 mg, E6 (Zink): 14 mg - Tekniska tillsatser: Clinoptilolit av sedimentärt ursprung: 2,2 g.

Genomsnittligt analysvärde: Protein: 8,6 % - Fettinnehåll: 5,7 % - Råaska: 1,9 % - Växttråd: 1,3 % - Vattenhalt: 79,0 %.

Utfodringsanvisning: se tabell. Fabrikens registrerings- och partinummer, bäst före datum: se förpackning. Förvaras torrt och svalt.

| Hundens vikt | Pouch |
| --- | --- |
| 5 kg | 4 + 1/2 |
| 10 kg | 7 + 1/2 |
| 20 kg | 12 + 1/2 |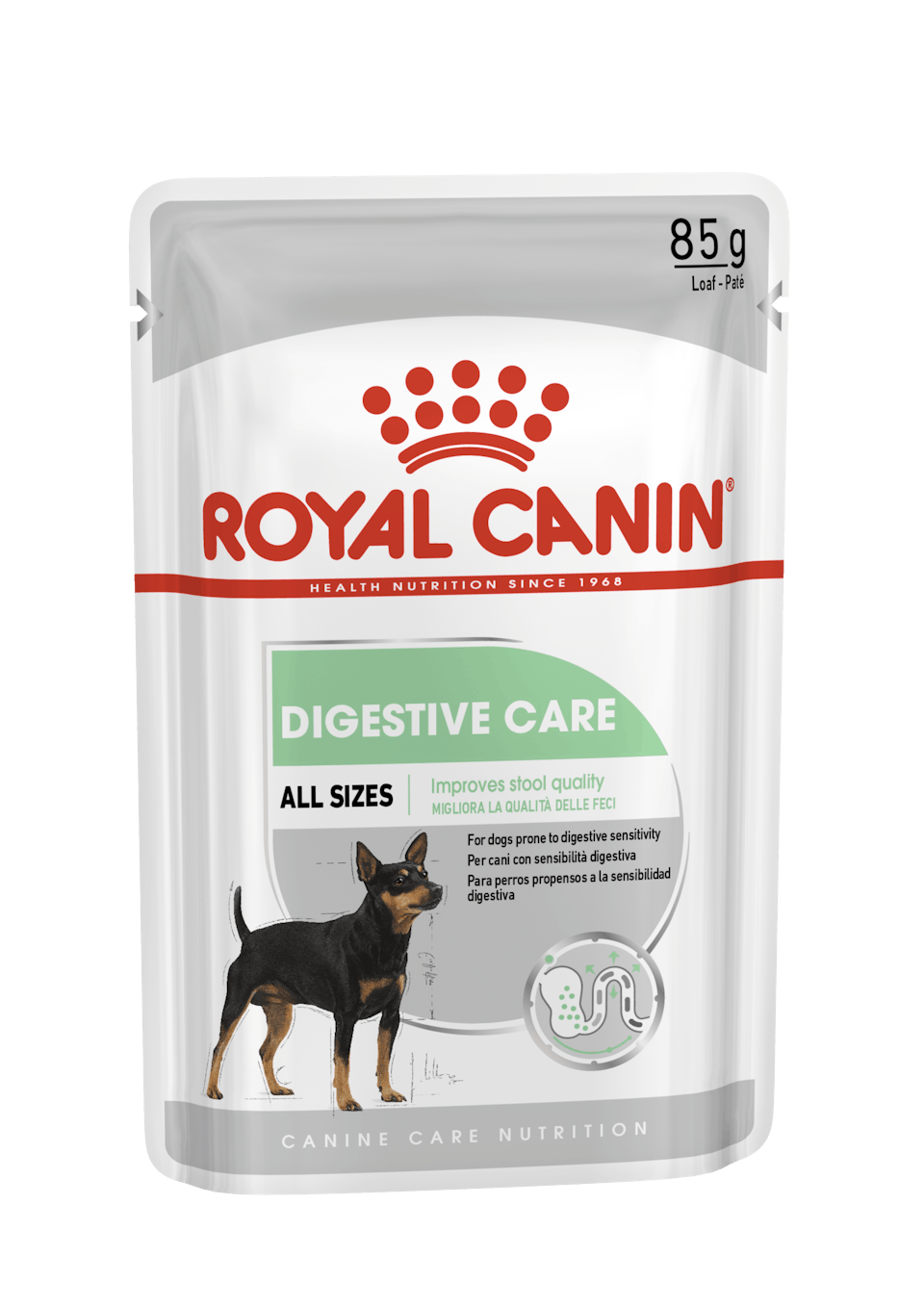 Har du fler frågor om den här produkten?
Ta reda på hur du kan nå oss och hör gärna av dig.
Ställ en fråga