Medium Light Weight Care
Helfoder för hund - Anpassat för vuxna och äldre hundar av medelstora raser (från 11 till 25 kg) - Från 12 månaders ålder - Hundar som har tendens att öka i vikt.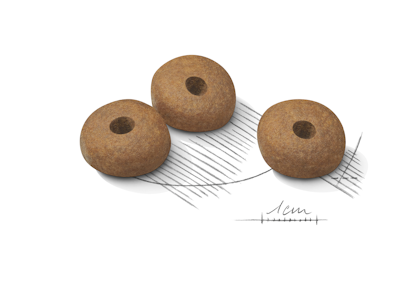 How else can you help your dog?

How else can you help your dog? Get your dog active with walks, games in the park or play at home. Reward him with kibbles taken from his meal allowance, instead of snacks. If you have any questions or concerns about your dog's health, please contact your veterinarian.

Many dogs are overweight and suffer from the strain that extra pounds can place on their joints. Help your dog get trim and sporty with high-quality nutrients designed to maintain an ideal bodyweight. Suitable for dogs that weigh between 11kg and 25kg, ROYAL CANIN® Light Weight Care Medium helps to keep your dog light on his paws. This exclusive formula contains the Omega 3 group of fatty acids – including EPA and DHA – to help support your dog's joints. ROYAL CANIN® Light Weight Care Medium is specially crafted with significantly less dietary fat, to help your dog maintain his ideal bodyweight. Royal Canin takes proteins very seriously. This formula is rich in highly digestible proteins to help your dog maintain muscle mass while at the same time reducing fat and calorie intake. What's more, the optimal combination of soluble and insoluble fibers helps your dog to feel full, as well as ensuring a regular and healthy transit for better digestion. Our Light Weight Care nutritional program has two components available: crunchy kibble and a delicious pâté in a pouch, both are nutritionally complete and perfectly complement each other. Why not try the pâté as a delicious topping to the kibble? Don't just take our word for it, scientifically tested at the Royal Canin kennels, ROYAL CANIN® Light Weight Care Medium contains 21% less fat than regular adult food. This means that ROYAL CANIN® Light Weight Care Medium's results are a proven success.
SAMMANSÄTTNING: torkat fågelprotein, majs, vegetabilisk fiber, korn, vete, majsgluten, hydrolyserat animaliskt protein, animaliskt fett, ris, betmassa, cellulosapulver, jäst och delar därav, fiskolja, mineraler, sojaolja, frukto-oligosackarider, jästhydrolysat (innehåller mannan-oligosackarider), tagetesextrakt (innehåller lutein). TILLSATSER (per kg): Näringstillsatser: Vitamin A: 22500IE, Vitamin D3: 1000IE, E1 (Järn): 34mg, E2 (Jod): 3,5mg, E4 (Koppar): 11mg, E5 (Mangan): 45mg, E6 (Zink): 135mg, E8 (Selen): 0,06mg - Konserveringsmedel - Antioxidanter. GENOMSNITTLIGT ANALYSVÄRDE: Protein: 27,0 % - Fettinnehåll: 11,0 % - Råaska: 5,0 % - Växttråd: 10,3 % - Omega-3-fettsyror: 5,3g/kg. UTFODRINGSANVISNING: se tabell. Fabrikens registrerings- och partinummer, bäst före datum: se förpackning. Förvaras torrt och svalt.

| Dog's Weight | Normal activity level | Moderate activity level | High activity level |
| --- | --- | --- | --- |
| 11 kg | 161 g (2 cups) | 191 g (2+3/8 cups) | 221 2+6/8 cups |
| 15 kg | 203 g (2+4/8 cups) | 241 g (3 cups) | 279 g (3+3/8 cups) |
| 20 kg | 251 g (3+1/8 cups) | 298 g (3+5/8 cups) | 346 g (4+2/8 cups) |
| 25 kg | 297 g (3+5/8 cups) | 353 g (4+3/8 cups) | 409 g (5 cups) |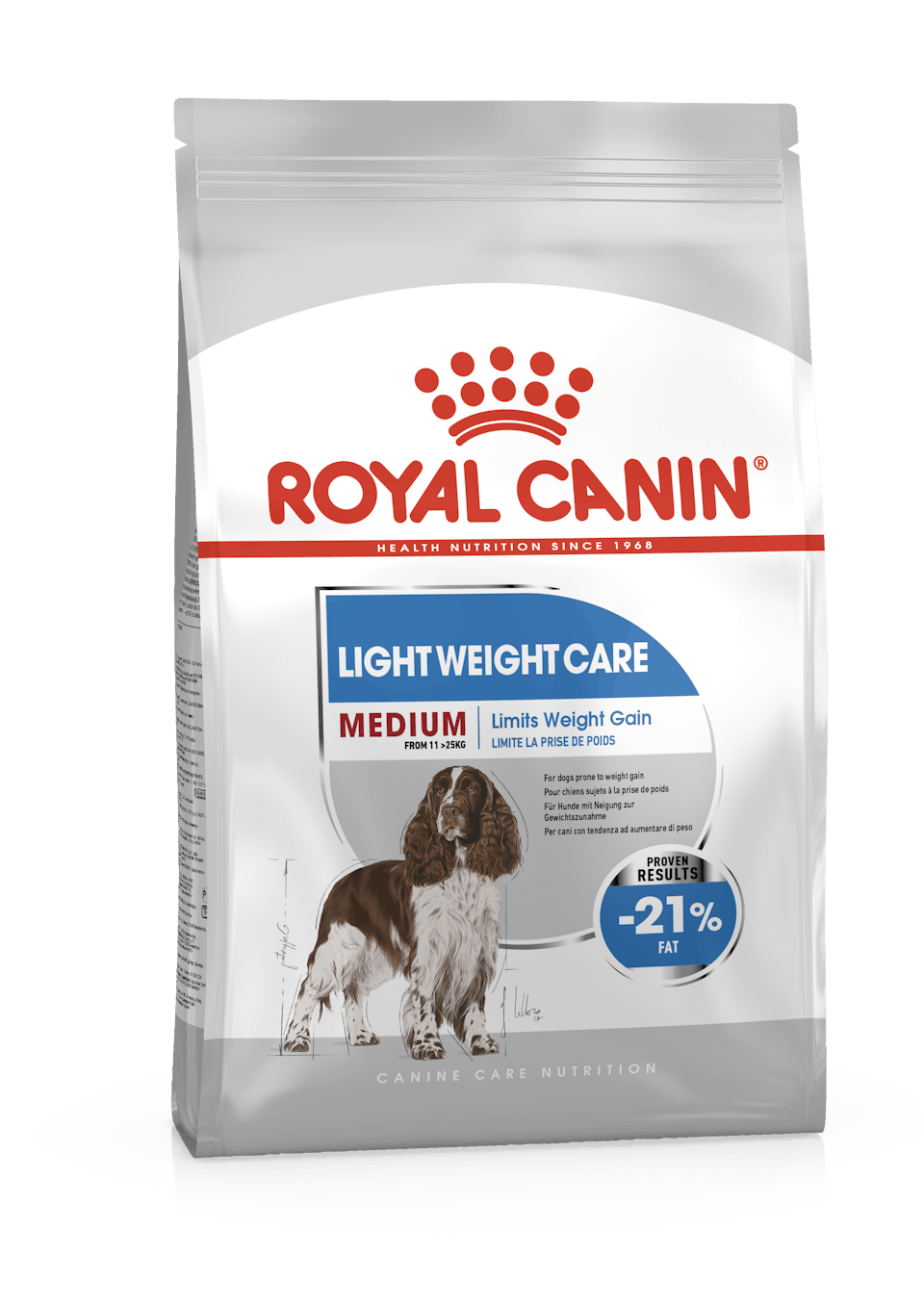 Har du fler frågor om den här produkten?
Ta reda på hur du kan nå oss och hör gärna av dig.
Ställ en fråga