Medium Puppy
Fuldfoder/Helfoder til hund - Til hvalpe/valpar af mellemstore racer (voksenvægt/vuxenvikt mellem 11 og 25 kg) - Op til 12 måneder.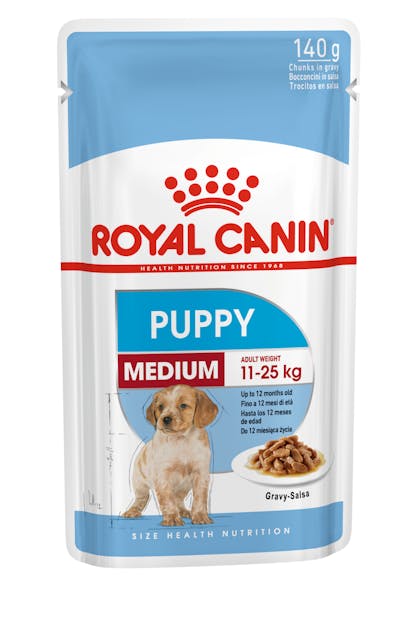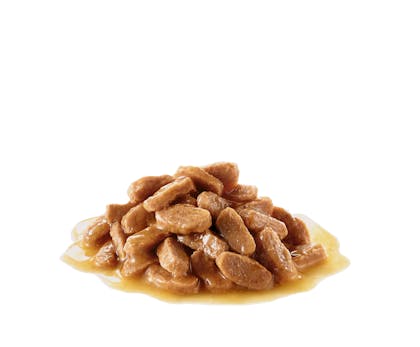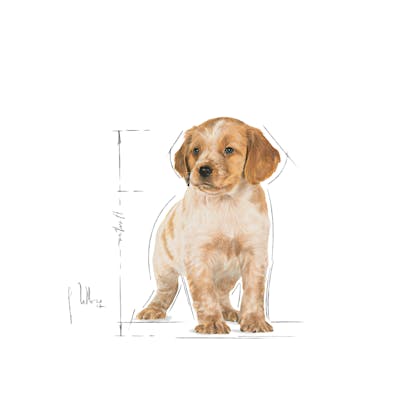 Immune system support

Helps support your puppy's natural defences thanks particularly to a complex of antioxidants including vitamin E.

Digestive health

Helps support digestive health and a balance in the intestinal flora.

Short growth - High energy content

Meets the high energy needs of medium breed puppies.

Suitable for puppies up to 12 months old that will have an adult weight between 11-25 kg, ROYAL CANIN® Medium Puppy in Gravy is specially formulated with all the nutritional needs of your medium sized puppy in mind. Thanks to an exclusive complex of antioxidants – including vitamin E – ROYAL CANIN® Medium Puppy in Gravy helps to support your puppy's immune system while its natural defences are developing gradually. What's more, key nutrients are included to support your puppy's digestive health, as well as to help maintain a good balance of intestinal flora. Medium breed puppies tend to have a short growth period. ROYAL CANIN® Medium Puppy in Gravy has an increased energy content in order to meet the high energy needs that medium sized puppies like yours have. To cater to each dog's individual preferences, ROYAL CANIN® Medium Puppy in Gravy is also available as dry food, with crunchy and tasty kibble. If you're considering mixed feeding, simply follow our feeding guidelines to ensure your dog gets an accurate amount of both wet and dry food for optimal benefit.
Sammansättning: kød/kött og animalske biprodukter, olie og fedtstoffer/fetter, korn/spannmål, vegetabilsk proteinekstrakt, vegetabilske biprodukter, mineraler, gær/jäst, sukker.

Tillsatser (pr. kg): Tilsætningsstoffer med ernæringsmæssige egenskaber/Näringsmässiga egenskaper: D3-vitamin: 100 IE, E1 (Jern): 6 mg, E2 (Jod): 0,35 mg, E4 (Kobber/Koppar): 2,8 mg, E5 (Mangan): 1,9 mg, E6 (Zink): 19 mg - Teknologiske tilsætningsstoffer: Clinoptilolit/Klinoptilolit af sedimentær/sedimentärt oprindelse/ursprung: 2 g.

Genomsnittligt analysvärde: Protein: 8,3% - Råfedt/Råfett: 6,0% - Råaske: 1,9% - Træstof/Växttråd: 1,2% - Vand/Vatten: 78,5% - E-vitamin: 150,0 mg/kg.

Utfodringsanvisning: Se tabel. Udløbsdato/Bäst före datum, batch- og registreringsnummer: Se pakken/förpackningen. Opbevares køligt og tørt/Förvaras svalt och torrt.

| Ålder (månader) | Pouches / dag |
| --- | --- |
| 2 m | 6 pouches |
| 8 m | 7 pouches |
| 12 m | 5+1/2 pouches |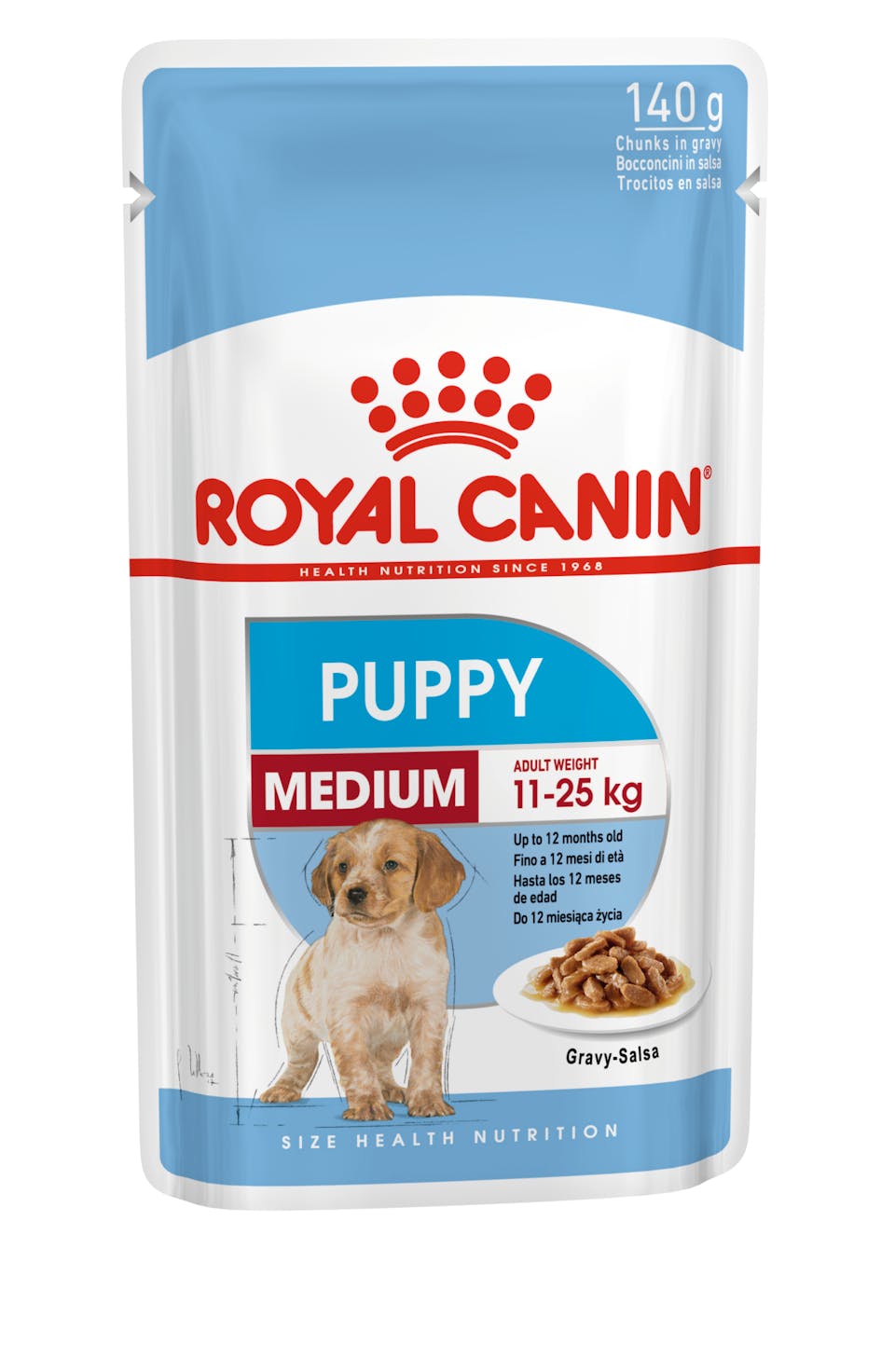 Har du fler frågor om den här produkten?
Ta reda på hur du kan nå oss och hör gärna av dig.
Ställ en fråga