Mini Urinary Care
Fuldfoder til hund/Helfoder för hund - Til voksne/vuxna og modne/äldre hunde af små racer/av småvuxna raser (mellem 1 og 10 kg) - Over 10 måneder - Hunde med tendens til følsomme urinveje/till følsomme urinvägarna.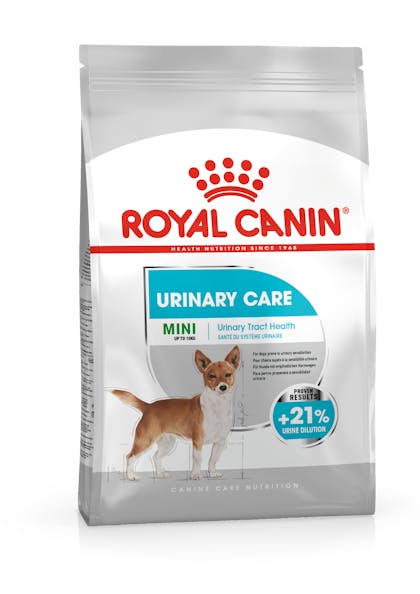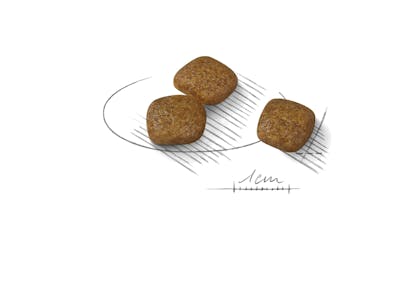 How else can you help your dog?

How else can you help you dog ? To support your dog urinary health, make sure he has fresh and clean water available at all times. In hot weather and especially when out exercising, bring water along for your dog's frequent water breaks. If you have any questions or concerns about your dog's health, please contact your veterinarian.

The urinary tract is often a concern in dogs. If your dog doesn't drink enough water, his urine can become too concentrated. Minerals in urine can then form crystals – eventually leading to painful stones. Adapting your dog's nutrition can help protect his urinary system and reduce the chances of stone formation. That means less worry and more carefree living! ROYAL CANIN® Urinary Care Mini is suitable for dogs prone to urinary sensitivities that weigh up to 10kg. This kibble is specially formulated to help your dog drink more water. Extra water has a double effect. Firstly, it rinses through your dog's bladder. Secondly, it dilutes urine, creating a less favourable environment for crystals and stones to form. All ROYAL CANIN® foods are nutritionally complete and contain 100% of the quality proteins, fats, fibers, vitamins, and minerals that your dog needs for lifelong wellbeing. Our Urinary Care nutritional program has two components available: crunchy kibble and a delicious pâté in a pouch, both are nutritionally complete and perfectly complement each other. Why not try the pâté as a delicious topping to the kibble? Don't just take our word for it, ROYAL CANIN® Urinary Care Mini's results are a proven success. Scientifically tested at the ROYAL CANIN® kennels, testing of this product yielded a 21% increase in urine dilution.
Sammansättning: Majsmel/majsmjöl, tørret fjerkræprotein/torkat fågelprotein, animalsk fedt/fett, ris, hydrolyserede animalske proteiner, vegetabilsk proteinisolat*, hvede/vete, majs, majsgluten, cikorie, mineraler, æggepulver/äggpulver, vegetabilske fibre, cellulosepulver, tagetesekstrakt (luteinkilde/luteinkälla).

Tillsatser (pr. kg): Tilsætningsstoffer med ernæringsmæssige egenskaber/Näringsmässiga egenskaper: A-vitamin: 15500 IE, D3-vitamin: 1000 IE, E1 (Jern): 54 mg, E2 (Jod): 4,8 mg, E4 (Kobber/Koppar): 13 mg, E5 (Mangan): 60 mg, E6 (Zink): 137 mg, E8 (Selen): 0,09 mg - Konserveringsmidler - Antioxidanter.

Genomsnittligt analysvärde: Protein: 27,0% - Råfedt/Råfett: 16,0% - Råaske: 7,0% - Træstof/Växttråd: 2,5%.

*L.I.P.: Utvald/Udvalgt proteinkälla/proteinkilde med en mycket hög/meget høj smältbarhet/fordøjelighed.

Utfodringsanvisning: Se tabel. Udløbsdato/Bäst före datum, batch- og registreringsnummer: Se pakken/förpackningen. Opbevares køligt og tørt/Förvaras svalt och torrt.

| Hundens vikt | 1 kg | 3 kg | 6 kg | 10 kg |
| --- | --- | --- | --- | --- |
| Inomhus - Ingen motio | 25g (14 g + 1/2 pouch) | 57 g (34 g + 1 pouch) | 95 g (73 g + 1 pouch) | 140 g (117 g + 1 pouch) |
| Normal aktivitet | 29 g (18 g +1/2 pouch) | 66 g (43 g + 1 pouch) | 110 g (88 g + 1 pouch) | 162 g (140 g + 1 pouch) |
| Hög aktivitet | 33 g ( 22 g + 1/2 pouch) | 75 g (52 g + 1 pouch) | 125 g (103 g + 1 pouch) | 184 g (162 g + 1 pouch) |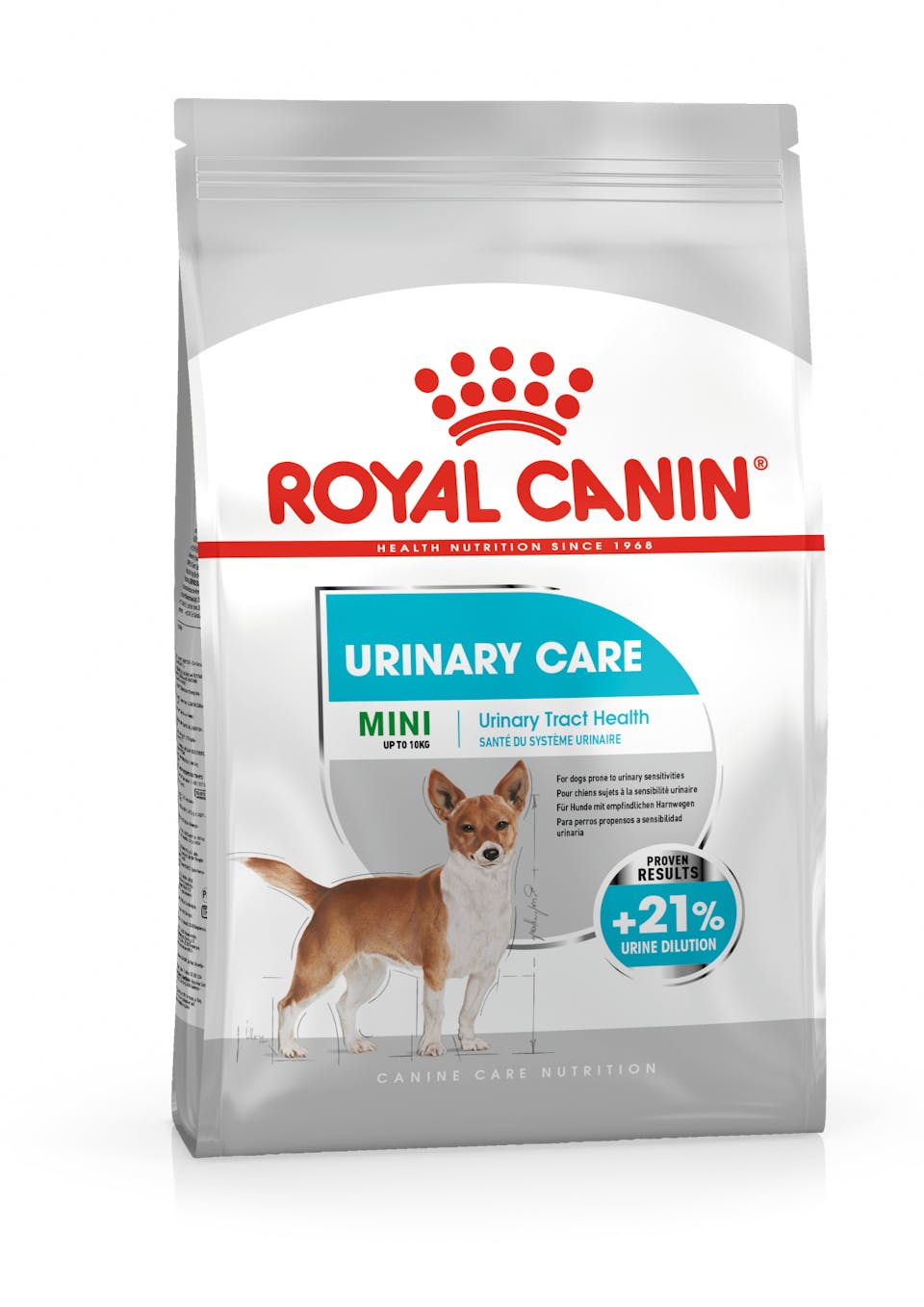 Har du fler frågor om den här produkten?
Ta reda på hur du kan nå oss och hör gärna av dig.
Ställ en fråga