Miniature Schnauzer Adult
Fuldfoder/Helfolder til voksne/vuxna og modne/äldre hunde/hundar af racen Dværgschnauzer/dvärgschnauzer - Over 10 måneder.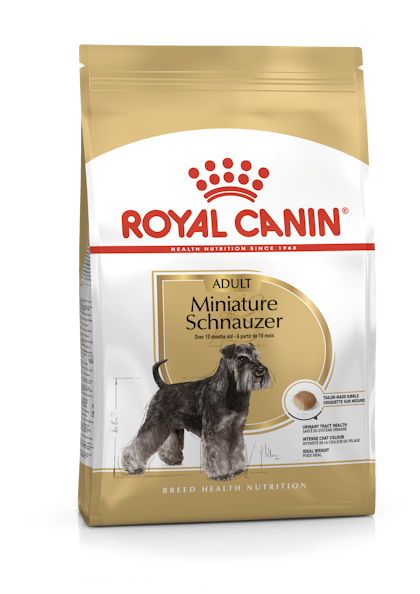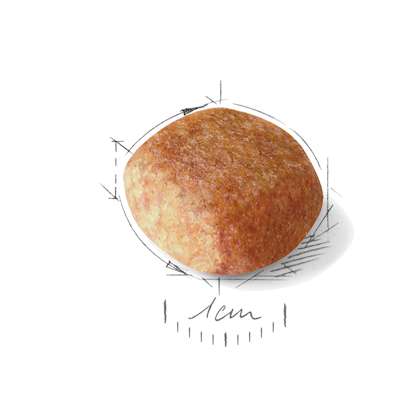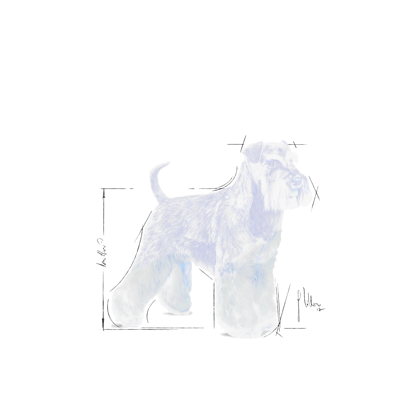 Urinary tract health

Miniature Schnauzer Adult helps maintain a healthy urinary system. Also encourage your dog to drink in order to promote urine dilution.

Intense coat colour

This formula contains optimal levels of specific amino acids to help maintain the coat's natural colour.

Ideal weight

This formula helps maintain the Miniature Schnauzer's ideal weight.

Exclusive kibble design: dental health

This formula helps reduce the risk of tartar formation thanks to calcium chelators.

Suitable for dogs over 10 months old, ROYAL CANIN® Miniature Schnauzer Adult is specially formulated with all the nutritional needs of your adult Schnauzer in mind.ROYAL CANIN® Miniature Schnauzer Adult contains an adapted formulation of nutrition that helps to maintain proper urinary function. This dedicated formula of nutrients also encourages your dog to drink more often – this ultimately helps to keep your Schnauzer hydrated to further support the health of its urinary tract.ROYAL CANIN® Miniature Schnauzer Adult contains optimal levels of specific amino acids which help to maintain the natural colour of your Schnauzer's coat, regardless of its colouring.What's more, ROYAL CANIN® Miniature Schnauzer Adult has a moderate fat content which – when combined with daily exercise – helps your dog to maintain its ideal weight.The kibble in ROYAL CANIN® Miniature Schnauzer Adult is tailor-made exclusively for the Miniature Schnauzer breed. Thanks to the inclusion of calcium chelators, the formulation of the kibble helps to support your dog's dental hygiene by slowing down the formation of tartar.
SAMMENSÆTNING/INNEHÅLL: Ris, tørret fjerkræprotein/torkat fågelprotein, majs, vegetabilsk proteinisolat*, majsgluten, animalsk fedt/fett, hydrolyserede animalske proteiner, mineraler, cikorie, fiskeolie, vegetabilske fibre, frugto-oligosakkarider, psylliumfrø og -skaller/skal, sojaolie, boragoolie, hydrolysat af krebsdyr/skaldjur (glucosaminkilde/glukosaminkälla), tagetesekstrakt (luteinkilde/luteinkälla), hydrolysat af brusk/brosk (chondroitinkilde/kondroitinkälla). TILSÆTNINGSSTOFFER/TILLSATSER (pr. kg): Tilsætningsstoffer med ernæringsmæssige egenskaber/Näringsmässiga egenskaper: A-vitamin: 31000 IE, D3-vitamin: 800 IE, E1 (Jern): 46 mg, E2 (Jod): 4,6 mg, E4 (Kobber/Koppar): 14 mg, E5 (Mangan): 59 mg, E6 (Zink): 140 mg, E8 (Selen): 0,08 mg - Teknologiske tilsætningsstoffer: Clinoptilolit/Klinoptilolit af sedimentær/sedimentärt oprindelse/ursprung: 10 g - Sensoriske tilsætningsstoffer: Ekstrakt af te (polyfenolkilde/polyfenolkälla): 150 mg - Konserveringsmidler - Antioxidanter. ANALYTISKE BESTANDDELE/GENOMSNITTLIGT ANALYSVÄRDE: Protein: 25,0% - Råfedt/Råfett: 12,0% - Råaske: 7,8% - Træstof/Växttråd: 2,2% - Pentanatriumtriphosphat: 3,5 g/kg. FODRINGSANVISNING/UTFODRINGSANVISNING: Se tabel. Udløbsdato/Bäst före datum, batch- og registreringsnummer: Se pakken/förpackningen. Opbevares køligt og tørt/Förvaras svalt och torrt. *L.I.P.: Udvalgt/Utvald proteinkilde/proteinkälla med en meget høj/mycket hög fordøjelighed/smältbarhet.

| Weight of dog | Low activity | Medium activity | High activity |
| --- | --- | --- | --- |
| 4 Kg | 74 g (7/8 cups) | 86 g (1 cups) | 98 g (1+1/8 cups) |
| 5 Kg | 88 g (1 cups) | 102 g (1+1/8 cups) | 115 g (1+2/8 cups) |
| 6 Kg | 101 g (1+1/8 cups) | 116 g (1+2/8 cups) | 132 g (1+4/8 cups) |
| 7 Kg | 113 g (1+2/8 cups) | 131 g (1+4/8 cups) | 148 g (1+5/8 cups) |
| 8 Kg | 125 g (1+3/8 cups) | 144 g (1+5/8 cups) | 164 g (1+7/8 cups) |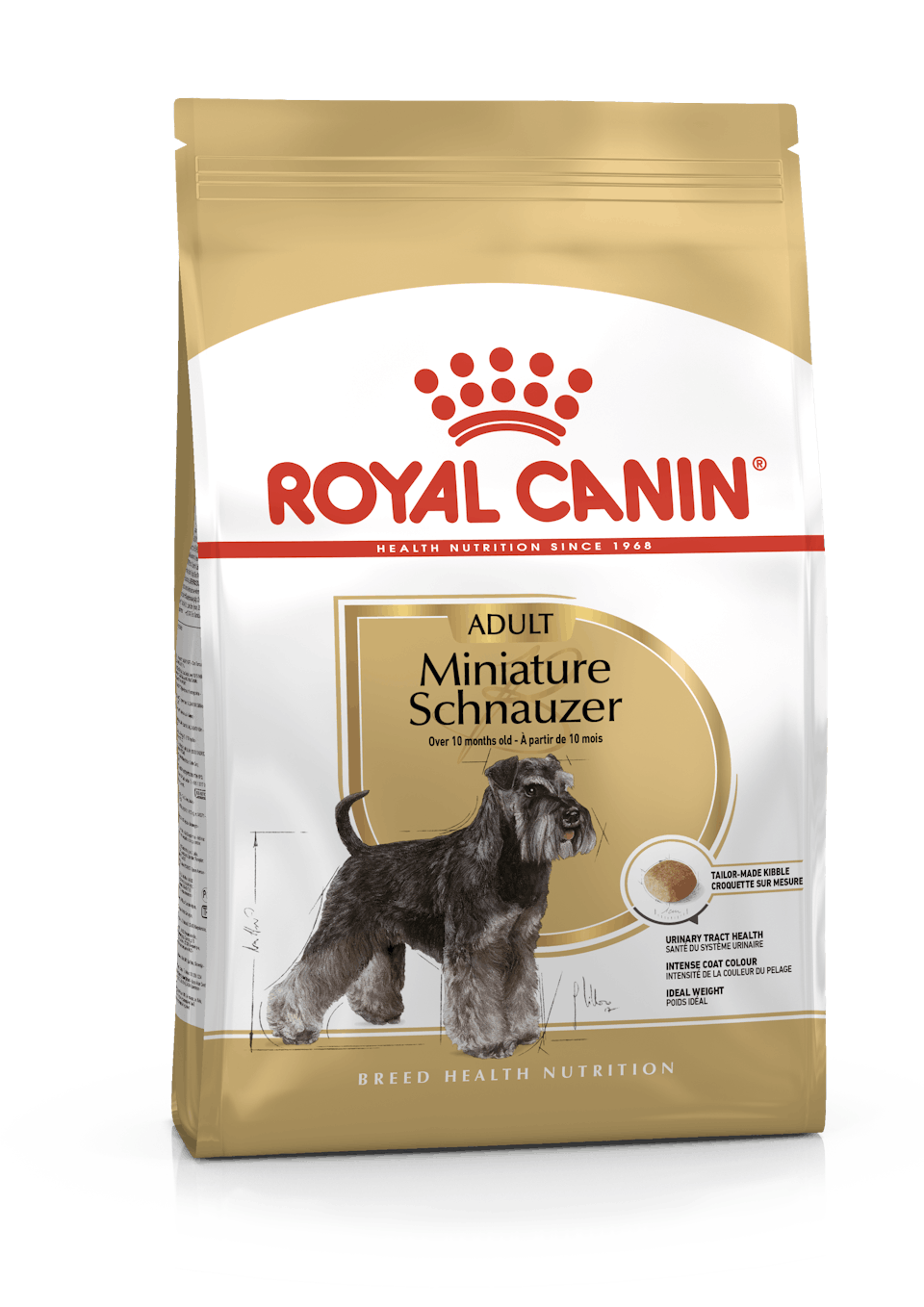 Har du fler frågor om den här produkten?
Ta reda på hur du kan nå oss och hör gärna av dig.
Ställ en fråga