Satiety Weight Management
Complete dietetic feed for adult dogs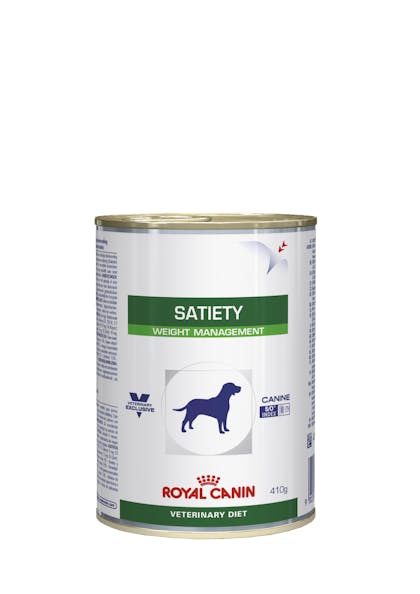 Effective weight management

Helps provide safe weight loss and reduces the risk of weight regain.

Begging control

Nutritional concept that helps keep dogs satisfied between meals.

Muscle mass maintenance

High protein content helps maintain muscle mass during weight loss.

Healthy joint support

Nutrients help support healthy bones and joints placed under stress by excess bodyweight.

S/O Index

This diet promotes a urinary environment unfavorable to the development of both struvite and calcium oxalate crystals.
Working towards a sustainable future
Our belief that pets make our world better inspires and gives life to our purpose of making a better A BETTER WORLD FOR PETS ™
Discover more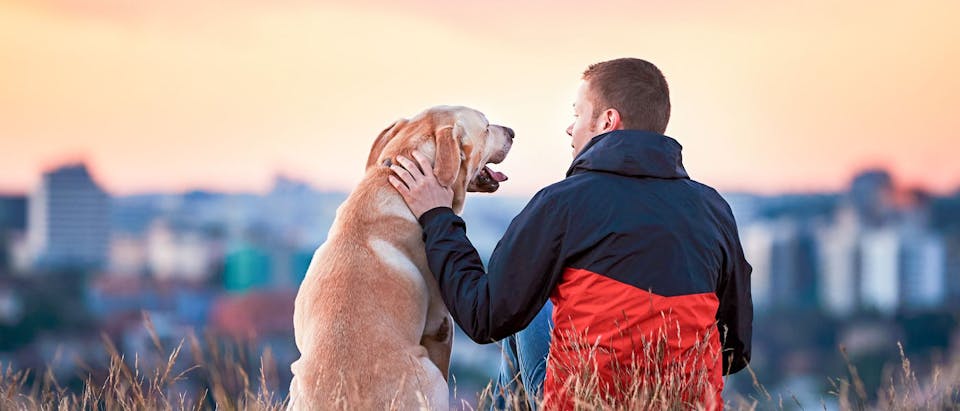 Composition: meat and animal derivatives, cereals, derivatives of vegetable origin, minerals, oils and fats, molluscs and crustaceans.

Additives (per kg): Nutritional additives: Vitamin D3: 140 IU, E1 (Iron): 5 mg, E2 (Iodine): 0.2 mg, E4 (Copper): 1.9 mg, E5 (Manganese): 1.7 mg, E6 (Zinc): 17 mg.

Analytical constituents: Protein: 8.5% - Fat content: 2% - Crude ash: 1.5% - Crude fibres: 2% - Moisture: 83% - Metabolisable energy: 602 kcal/kg.

Target adult dog weight (kg)
Start
-
After 4 weeks if the dog did not loose weight
-
Maintenance
195g CAN
(g / day)
Can / day
(g / day)
Can / day
(g / day)
Can / day
2 kg
196
1
168
3/4
184
1
3 kg
265
1 1/4
227
1 1/4
250
1 1/4
4 kg
329
1 3/4
282
1 1/2
310
1 1/2
5 kg
389
2
333
1 3/4
367
2
6 kg
446
2 1/4
382
2
420
2 1/4
7 kg
500
2 1/2
429
2 1/4
472
2 1/2
8 kg
553
2 3/4
474
2 1/2
522
2 3/4
9 kg
604
3
518
2 3/4
570
3
10 kg
654
3 1/4
560
2 3/4
617
3 1/4
-
-
-
Target adult dog weight (kg)
Start
-
After 4 weeks if the dog did not loose weight
-
Maintenance
410g CAN
(g / day)
Can / day
(g / day)
Can / day
(g / day)
Can / day
10 kg
654
1 1/2
560
1 1/4
617
1 1/2
12 kg
750
1 3/4
643
1 1/2
707
1 3/4
14 kg
842
2
721
1 3/4
793
2
16 kg
930
2 1/4
797
2
877
2 1/4
18 kg
1 016
2 1/2
871
2
958
2 1/4
20 kg
1 100
2 3/4
943
2 1/4
1 037
2 1/2
25 kg
1 300
3 1/4
1 114
2 3/4
1 226
3
30 kg
1 491
3 3/4
1 278
3
1 405
3 1/2
35 kg
1 673
4
1 434
3 1/2
1 578
3 3/4
40 kg
1 849
4 1/2
1 585
3 3/4
1 744
4 1/4
-
-
-
MIX FEEDING (SATIETY WEIGHT MANAGEMENT DRY DOG)
-
-
-
Target adult dog weight (kg)
-
Start
After 4 weeks if the dog did not loose weight
Maintenance
-
195g CAN
CAN +
(g ) DRY
(g ) DRY
(g ) DRY
-
2 kg
1/2
22
16
19
-
3 kg
1/2
37
29
34
-
4 kg
1
30
19
26
-
5 kg
1
43
31
38
-
6 kg
1
56
42
50
-
7 kg
1
68
52
62
-
8 kg
1
80
62
73
-
9 kg
1
92
72
84
-
10 kg
1
103
82
94
-
-
-
-
MIX FEEDING (SATIETY SMALL DOG DRY)
-
-
-
Target adult dog weight (kg)
-
Start
After 4 weeks if the dog did not loose weight
Maintenance
-
195g CAN
CAN +
(g ) DRY
(g ) DRY
(g ) DRY
-
2 kg
1/2
22
16
20
-
3 kg
1/2
38
29
34
-
4 kg
1
30
20
26
-
5 kg
1
44
31
39
-
6 kg
1
57
42
51
-
7 kg
1
69
53
62
-
8 kg
1
81
63
74
-
9 kg
1
92
73
85
-
10 kg
1
104
82
95
-
-
-
-
MIX FEEDING (SATIETY WEIGHT MANAGEMENT DRY DOG)
-
-
-
Target adult dog weight (kg)
-
Start
After 4 weeks if the dog did not loose weight
Maintenance
-
410g CAN
CAN +
(g ) DRY
(g ) DRY
(g ) DRY
-
10 kg
1
55
34
46
-
12 kg
1
76
52
66
-
14 kg
1
97
70
86
-
16 kg
1
116
87
104
-
18 kg
1
136
103
123
-
20 kg
1
154
119
140
-
25 kg
1
199
158
182
-
30 kg
1
242
194
223
-
35 kg
1
282
229
261
-
40 kg
1
322
263
298
-